The 70s are making a comeback. Groovy, retro trends have been working their way into the fashion world and now they are emerging into our home interiors too. Although the bold colours and fun prints make for a very aesthetically pleasing home, they're a world away from the neutral, Scandinavian style we're used to seeing on the feed. But we're here for it! If, like us, you're also a fan of the 70s rebirth, we've called the experts in to offer some top tips on where you can start.
Our NEW Limited Edition Marmalade Velvet is a pretty great place to begin; the zingy hue is the ultimate 70s throwback. Available in our best selling The Rebel and The Big Chill as Snugglers and Footstools, they make for the perfect accent chair. If Marmalade Velvet tickles your fancy, you better hurry! It's only just launched and it's already flying off the shelves.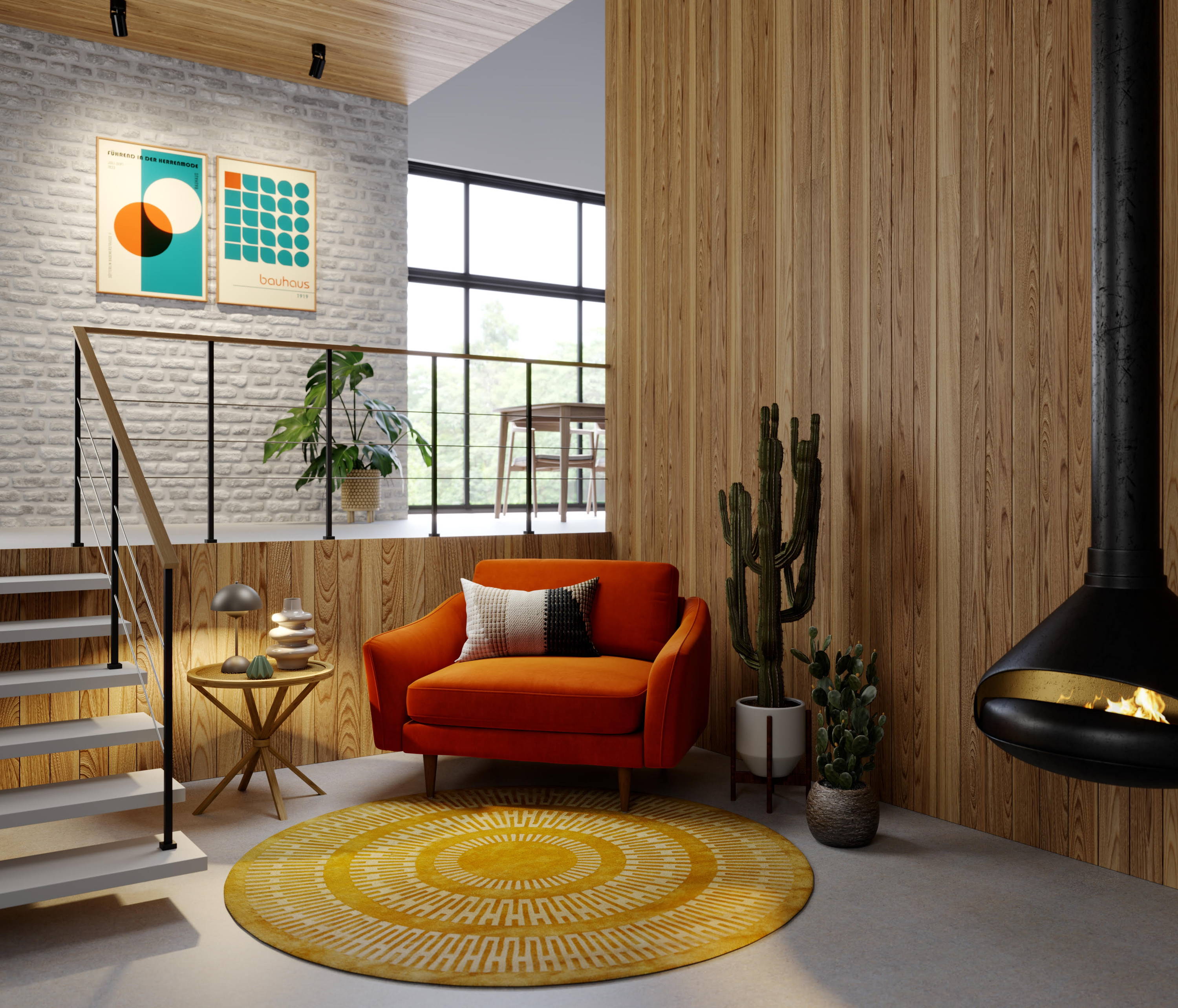 What are some key pieces in a 70s style room?
We caught up with Sara Waiste, influencer and home decorating genius, about where to start when it comes to a 70s home.
If we're talking key pieces, "rattan is very 70s, along with cute and cosy shaggy rugs, plants and floor lamps." She also recommended a gallery wall to give the 70s patterned wallpaper a more modern twist.
How would you tie in a Marmalade coloured sofa?
Laura, from @deco.dwelling has won awards for her home interior decorating ability. So we knew her top tips would be able to transform any home from 'meh' to 'ohhh wooooooowww'.
"Orange is such an on trend colour. On the colour wheel, the complimentary colours are greens and blues, and because I love the colour, I would opt for both of these hues!
"However, if you prefer a more neutral palette, orange would also work perfectly with off white or beige toned walls. Or a combination of both… maybe neutral walls with complimentary colours of greens and blues in your soft furnishings," Laura says.
Our blue, Peacock Scatter Cushions would be a great companion for a Marmalade Snuggler to create that groovy 70s vibe.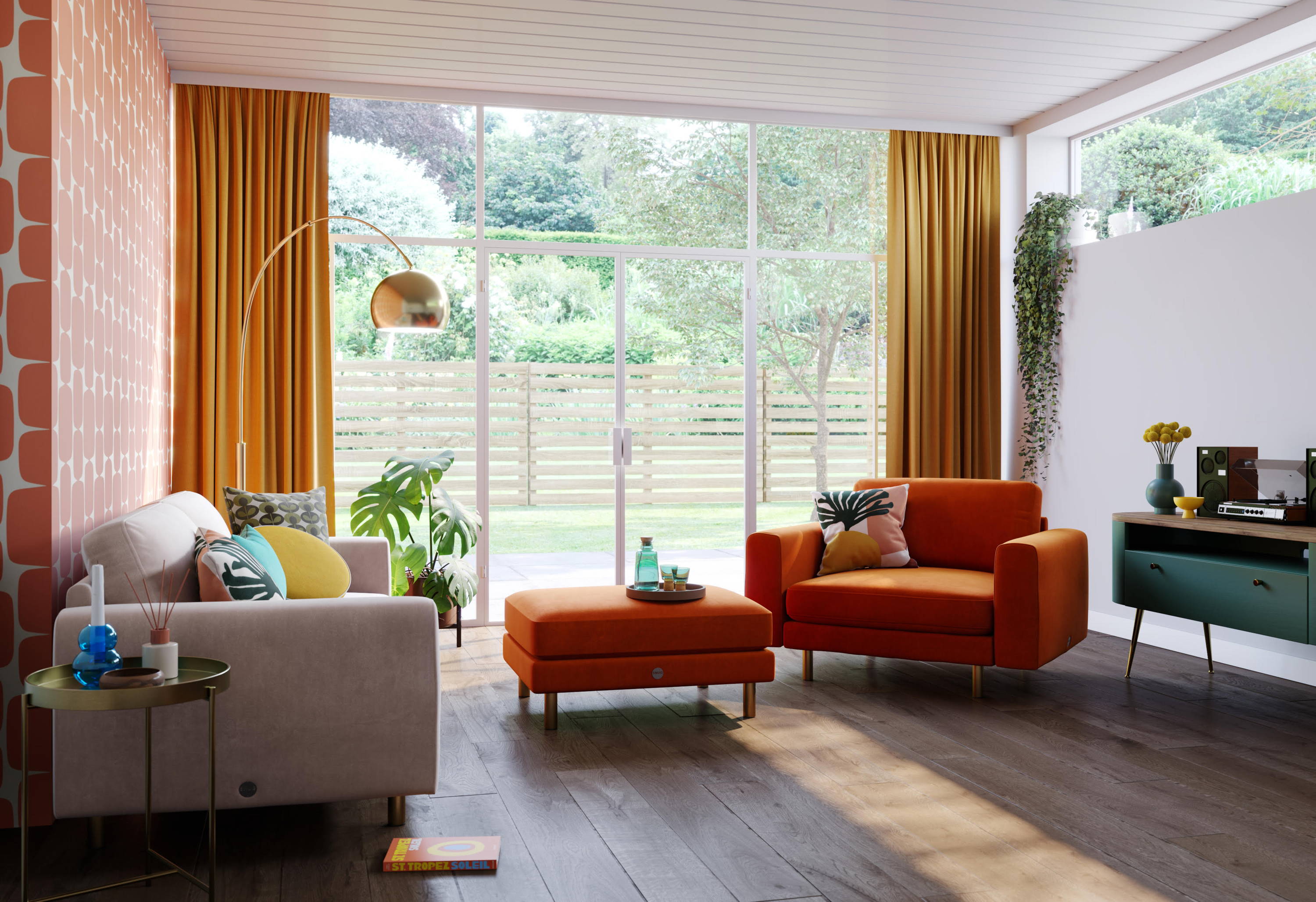 If you can't decorate a room without a bit of pink, you're in luck. "I think orange and pink is a lovely colour combo, so I'd style it up with a dusky pink throw, cream rug and pink cushions," Sara tells us. We like your thinking Sara, and our pink Scatter Cushion does too!
What textures should you decorate a 70s room with?
Sara suggests opting for a bit of nature with a sheepskin rug and lots of plants to get that 70s vibe and Laura says: "The textures you need to look out for are fringing and shag, rattan, macrame and terrazzo to name a few."
We're big fans of macrame wall decorations and terrazzo plant pots. They're also fairly affordable and small fixes that you can incorporate to make a big difference in your home.
Top tips for decorating furniture
If you've got a piece of furniture that you really love but it just won't suit your new 70s theme, why not give it a little upgrade? Sara suggests vinyl wraps or just traditional painting as the easiest upgrades. But sometimes even something as simple as switching up a handle can make a big difference.
Fancy yourself some macrame and terrazzo like us? "You could fake some terrazzo tiles by stencilling on existing tiles," Laura says. And by following a YouTube tutorial you could get crafty and DIY your very own macrame wall hanging.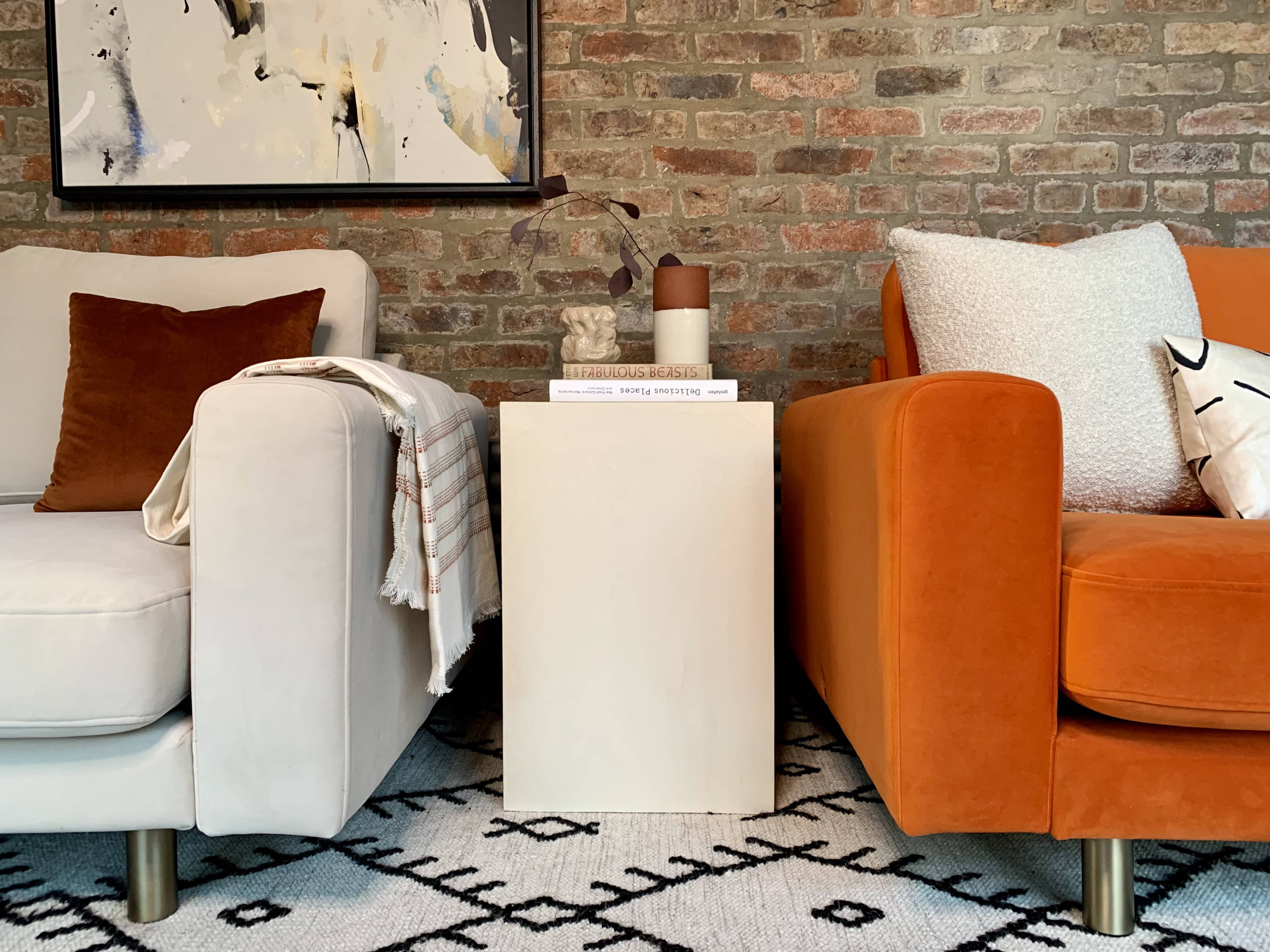 Feeling ready and prepared to begin your 70s interior journey? Grab yourself a Marmalade Snuggler today and get toasty.