Feel Snug 24/7. Our sofa beds are not only stylish and oh-so-comfortable, but they are also delivered in parts so you can access any sized room. The assembly is easy and requires no tools - plus the simple design allows you to seamlessly transform a comfy day-time sofa into a dreamy night-time bed.
With so many different styles to choose from, we're sure to have a sofa bed that will suit your vibe. With The Cloud Sundae and The Small Biggie, you can even build your own set up using the collection's fully modular design. Not sure what modular means? Find out more here.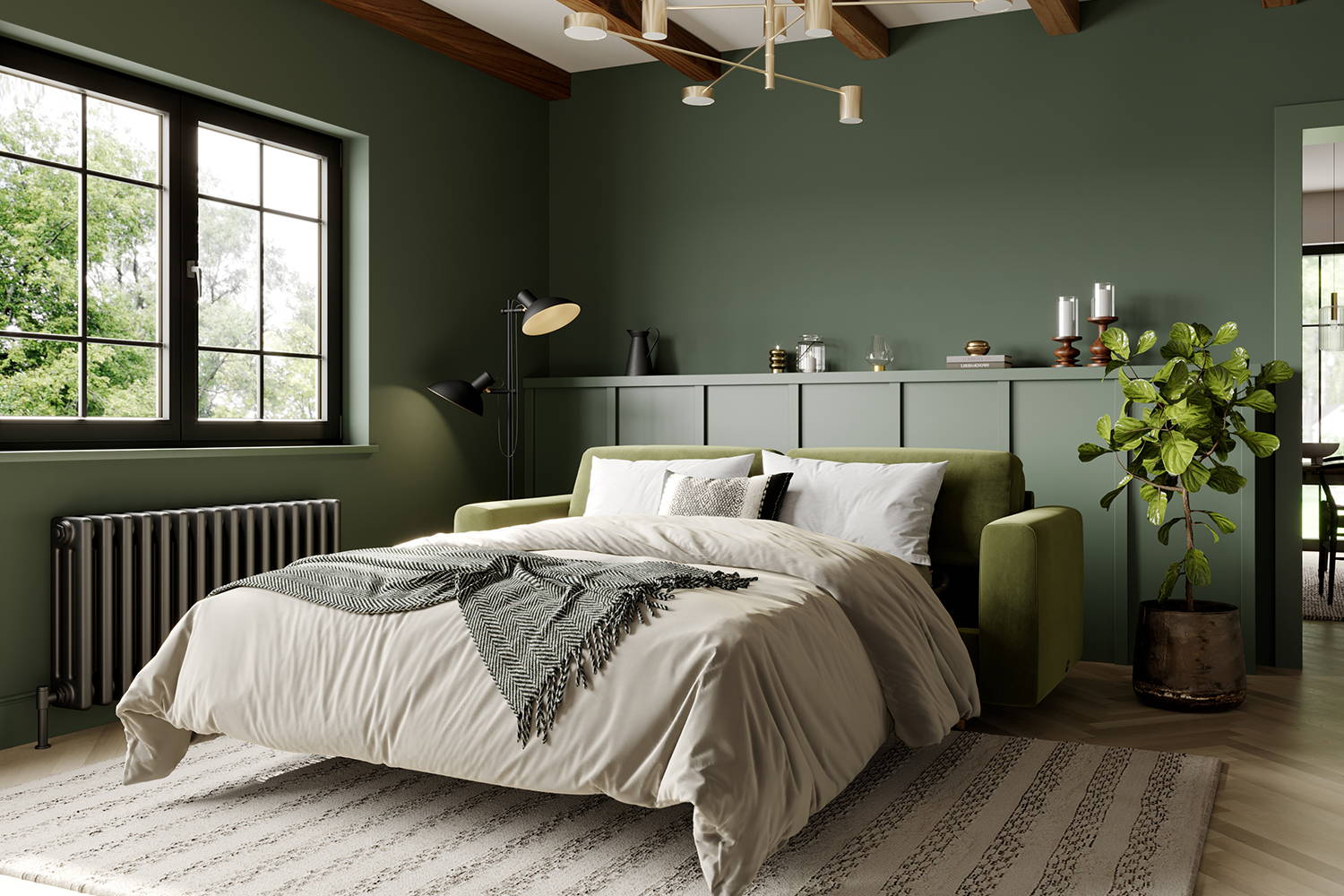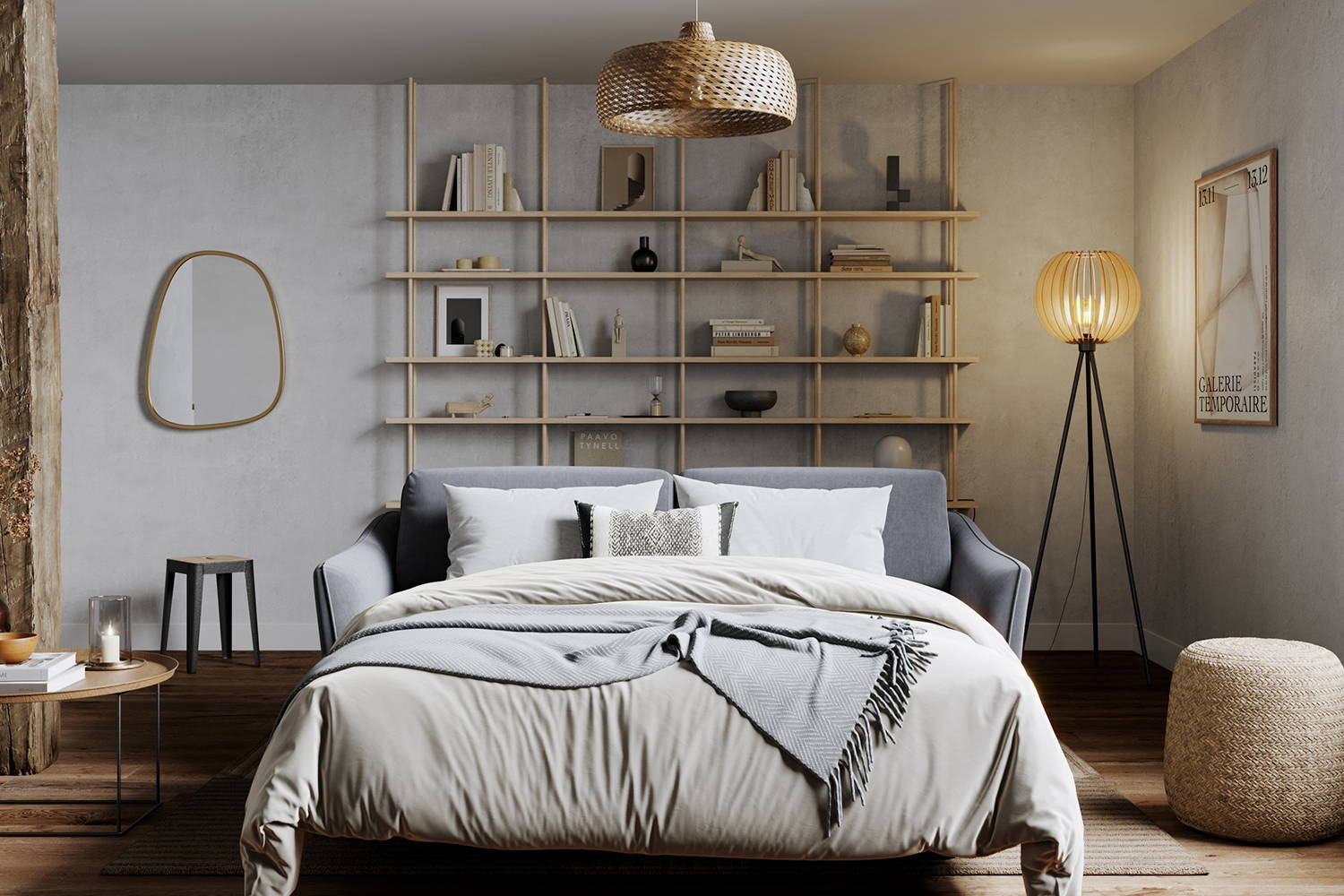 A multi-tasking legend. The Rebel and Big Chill 3 Seater Sofa Beds are the perfect lounging solution for those looking to save on space. With plush, plump cushions, it's the ideal spot for a night spent chilling and watching TV. But your guests are in for a treat too with it's marshmallowy, pocket sprung, foam mattress. In fact... they'll probably never want to leave...
Available in our most popular our spill resistant fabrics. There's a style for everyone and you can rest assured that your Sofa Bed is ready for whatever life throws at it (literally).
The Cloud Sundae and The Small Biggie combine ultimate comfort with full practicality. Not only does the modular design allow you to slot a corner sofa into any set up, it also offers optional storage for those sneaky space saving hacks. We're not talking small storage either - these spaces are like Mary Poppins' bag. How much can you fit in your sofa bed storage?
There's no point denying it, a Chaise Sofa Bed is the definition of luxury. Who doesn't want more room to lounge on? Available in our Cloud Sundae and Small Biggie collections, the Chaise Sofa Bed makes the perfect L shape corner sofa and comes with optional storage! Plus, with the fully modular design of the two collections, you also have the ability to separate the Chaise Lounge from the sofa to use as two individual pieces if you fancy.
The only thing better than giving your home a refresh, if when you get to do it at no extra cost!
For those looking for something a little bigger, a corner sofa is ideal. Need somewhere to hide all your spare bedding and secret midnight snacks? The Corner Sofa Bed offers optional storage to keep any mess nice and neatly hidden away.
It's the perfect spot for entertaining your guests. Enjoy an evening of sitting, chatting and drinking, and then pull out the bed (in seconds) to reveal a cosy spot for your friends and family to catch some Zzz's.
The Snug daybed is the simple solution for switching from daytime to nighttime. Even though our sofa bed system is pretty seamless (if we do say so ourselves), the daybed cuts out any need to pull out a mattress. Configured with 2 Chaise Lounges, the daybed is already prepped for you to sprawl out on and enjoy a snooze. And with the optional storage, it offers the perfect solution for hiding any bedding away.
Simple and easy... just how we like it!
All our sofa beds come with a 15 year frame guarantee and a 100 day free trial. So you can rest assured that Snug is the best solution for you. You can get any of these sofa beds with next day delivery. You heard us right! Now, it's time to invite your guests...