Thinking of giving your home a colourful re-design? Ready for an eccentric rainbow interior? Bold colours and bright accents can completely transform your space. Ola, from @thistimeincolour, is a true colour fan and loves playing with bold colours and painted shapes. Her home is total heart eye emojis.
What's the easiest way to add colour?
Sometimes the idea of a home renovation is a lot nicer than the time, effort and money required to get your dream interior. But if you're on the hunt for a colourful home, we asked Ola where the simplest place to start is: "I think the easiest and most impactful way to inject some colour into your home is to paint your walls.
"You can play with colour blocking and shapes, but even one bold colour can change a space dramatically."
If you don't want to commit, or you're not able to paint your home, Ola recommends experimenting with coloured accessories: "The velvet sofa in Turmeric is such a statement on its own." Well… the expert has spoken!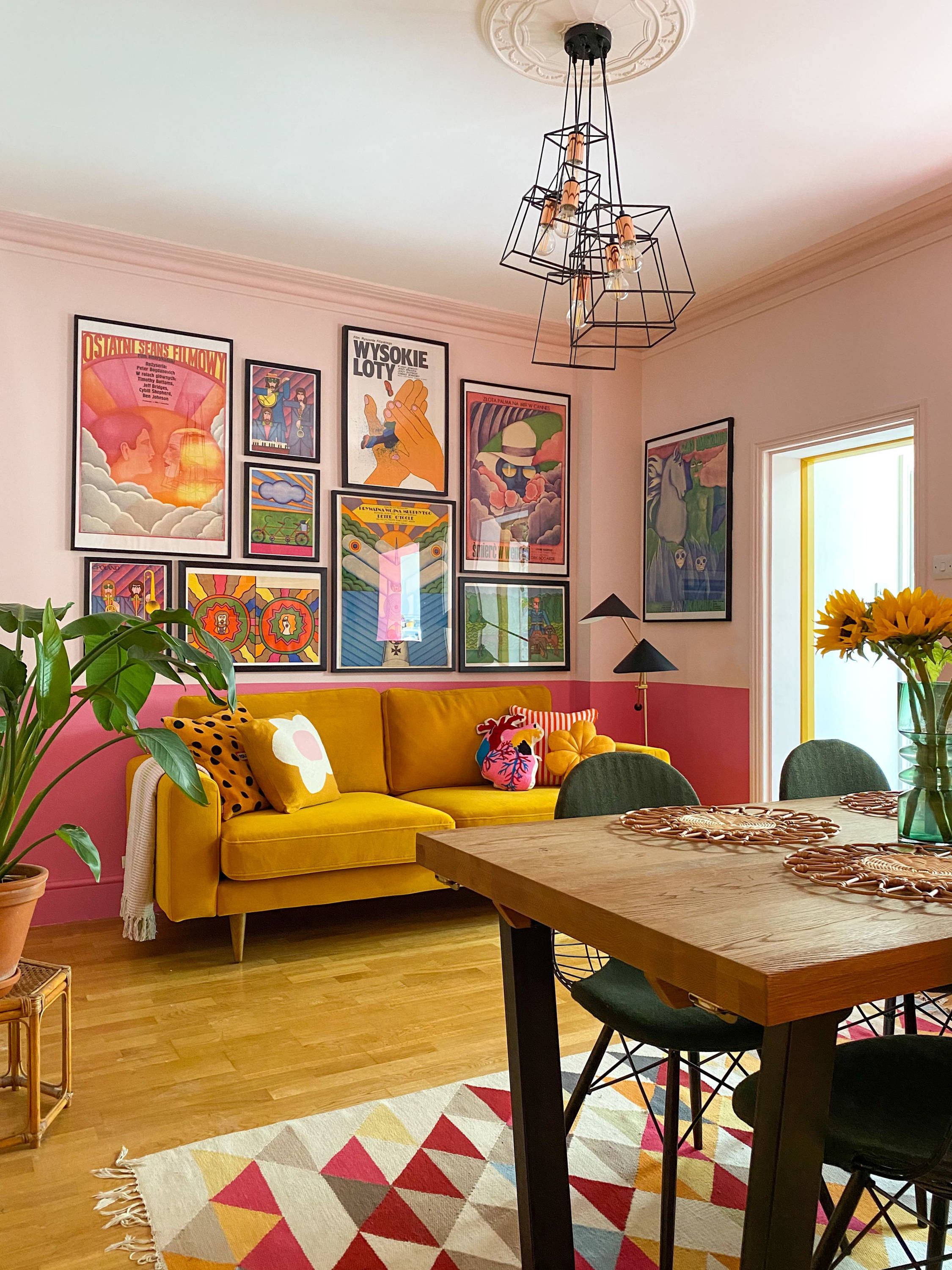 What are good colour combos?
You can throw away that colour wheel. Ola says she has no strict rules when it comes to choosing colours and enjoys a more spontaneous take on her decorating.
If she HAD to pick a favourite: "It changes daily, but my current favourites are pink with yellow, and navy orange. I'm also very much into green and blue." Some brilliantly bold choices, we love it.
Ola lets her colours do the talking and avoids using too many patterns on walls or furniture. But if you can't say no to a good floral pillow, she says you can always add patterns with a rug, throw, cushions, or artwork.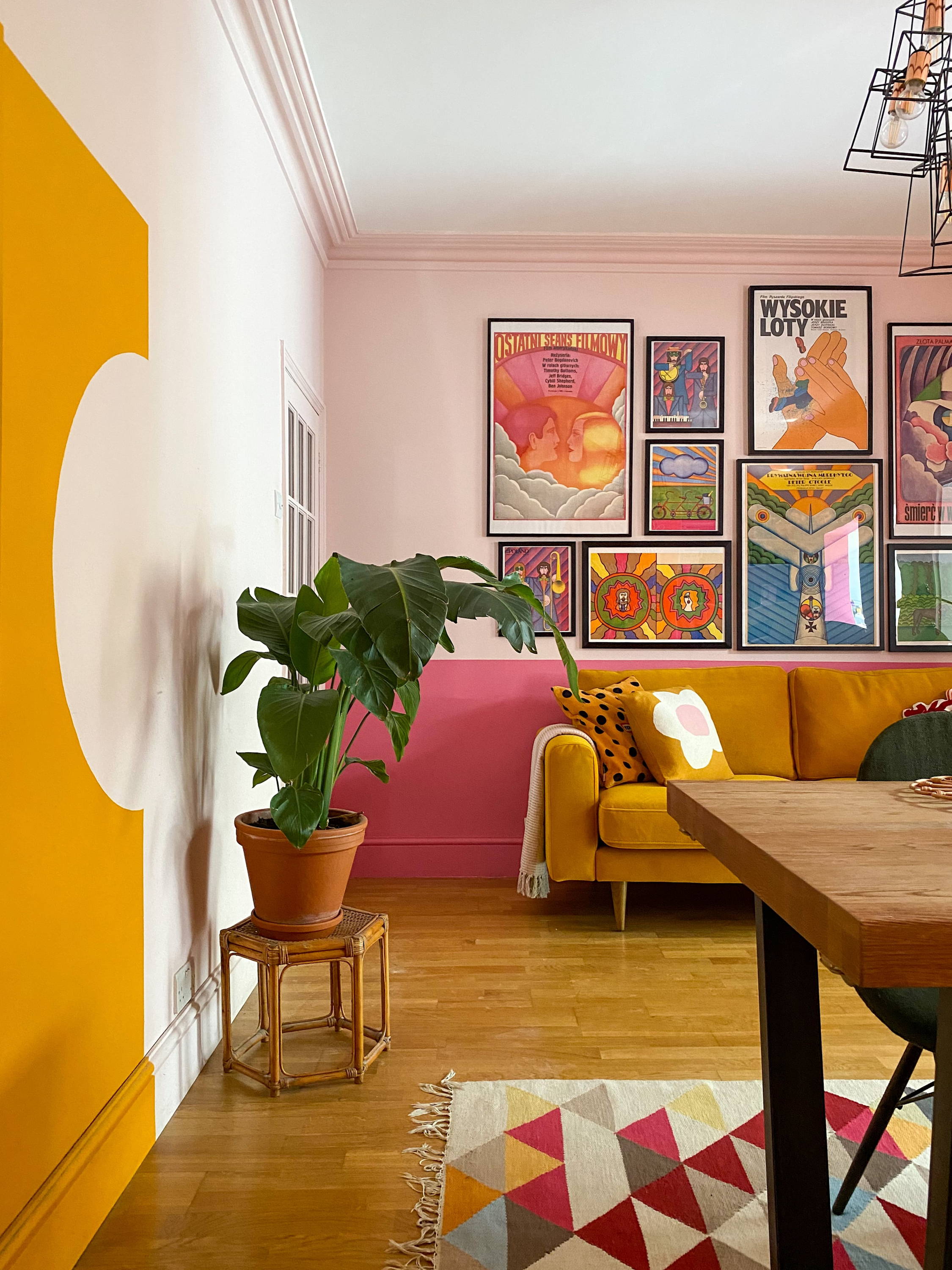 How can you add colour to a wall without painting?
If your landlord won't allow you to paint your walls, and some colourful accessories aren't quite enough for you, Ola recommends using artwork to achieve your dream colour wall.
"I have a large collection of vintage Polish posters from the 70s. They are fantastically colourful and fun. So I use every occasion I have to display them."
A gallery wall of bright artwork can be a great statement in any space. In fact, Ola's gallery wall above her sofa is her favourite space in her home, and we can definitely see why. We told you her house was pure heart eye emojis!