It's time to get a footstool that gives you more than just a spot to put your feet up. It's time for a multi-tasker. What are we talking about? We're talking about our NEW Footstool Sofa Bed. Footstool by day, guest bed by night.

As part of our Spring 2022 Collection we're launching two, new, space saving sofa beds. Both our Snuggler Sofa Bed and Footstool Bed provide the perfect spot for your guests to snooze after a night of entertaining. But we especially love them because they're ideal for small spaces. If you love hosting evenings with all your loved ones but don't have space for a guest bed or a 3 Seater Sofa Bed, a Footstool Bed might be the solution you've been looking for.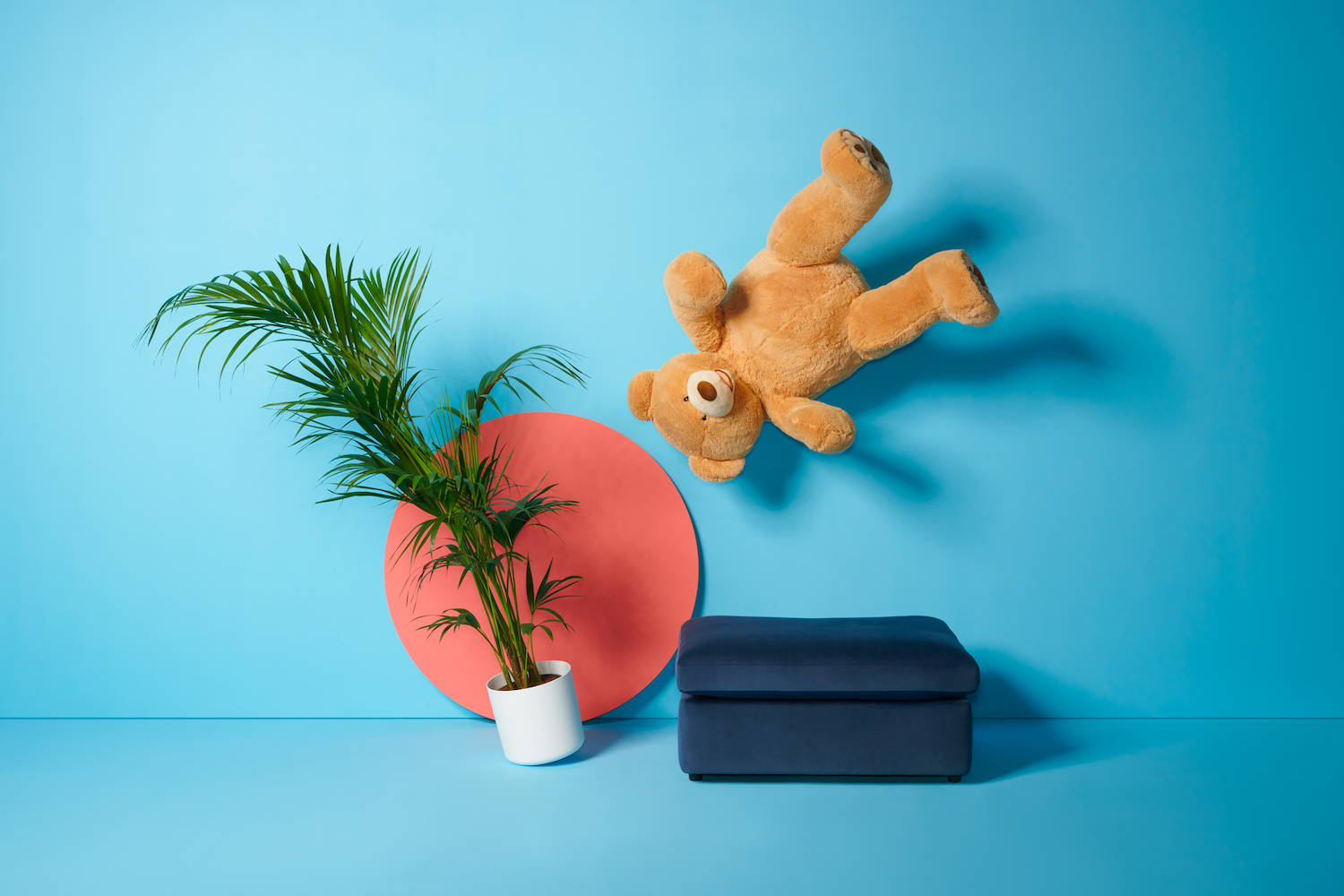 Yes! Lift up the cushion to reveal a single bed ready to give one lucky guest a night of ultimate comfort. When pulled out, the bed measures at 183cm long, 63cm wide and 48cm high making it the perfect space saving solution for every host with the most. Designed with a thick foam filled mattress, your guests can guarantee a night of luxury on this one.
Does the footstool pair with every collection?
We've designed The Footstool Bed to perfectly pair with every collection. You can mix and match with any sofa, corner sofa or chaise lounge from any of our collections. Available in Blue Steel and Warm Grey.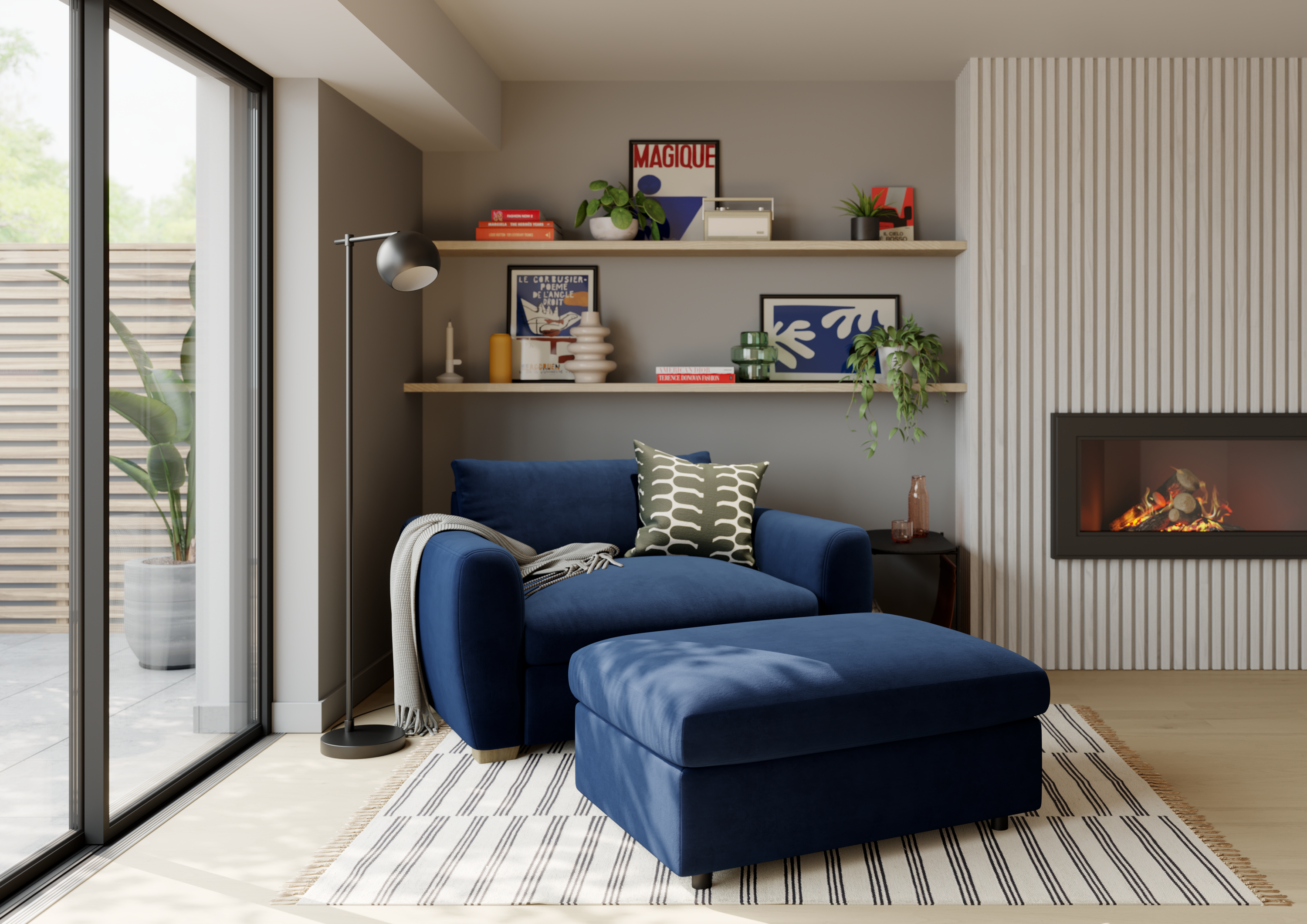 How do you keep it clean?
We like things to be easy here, so low maintenance fabric is important. Our Footstool Bed (and all our other sofas!) are wrapped in durable, spill-resistant and pet-friendly fabric to keep them constantly looking fresh and help keep them clean. The closed weave design of the fabric also makes them more resistant to odours so you won't need to worry about constantly getting the febreeze out. Want to learn more about our fabric? Read our guide here.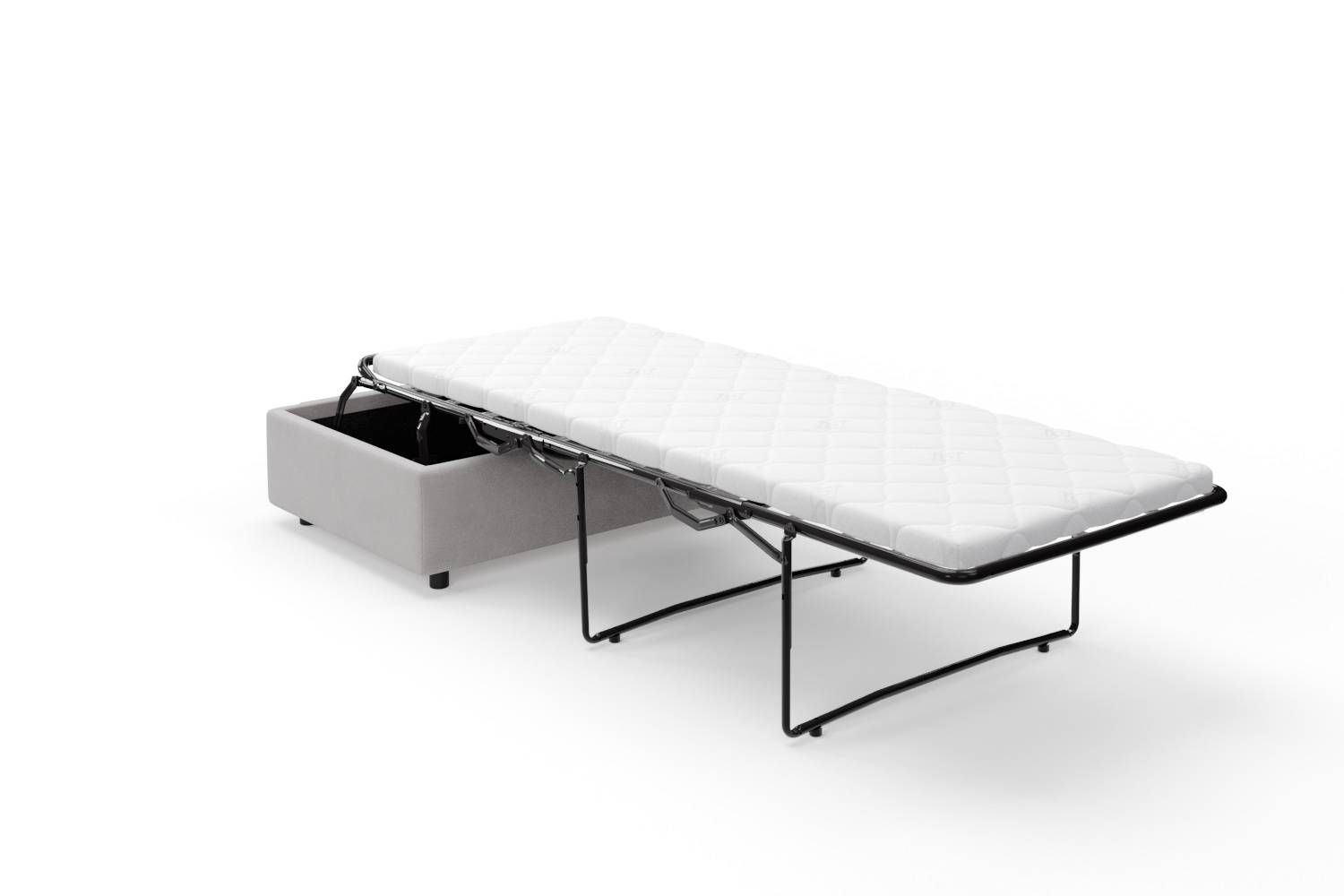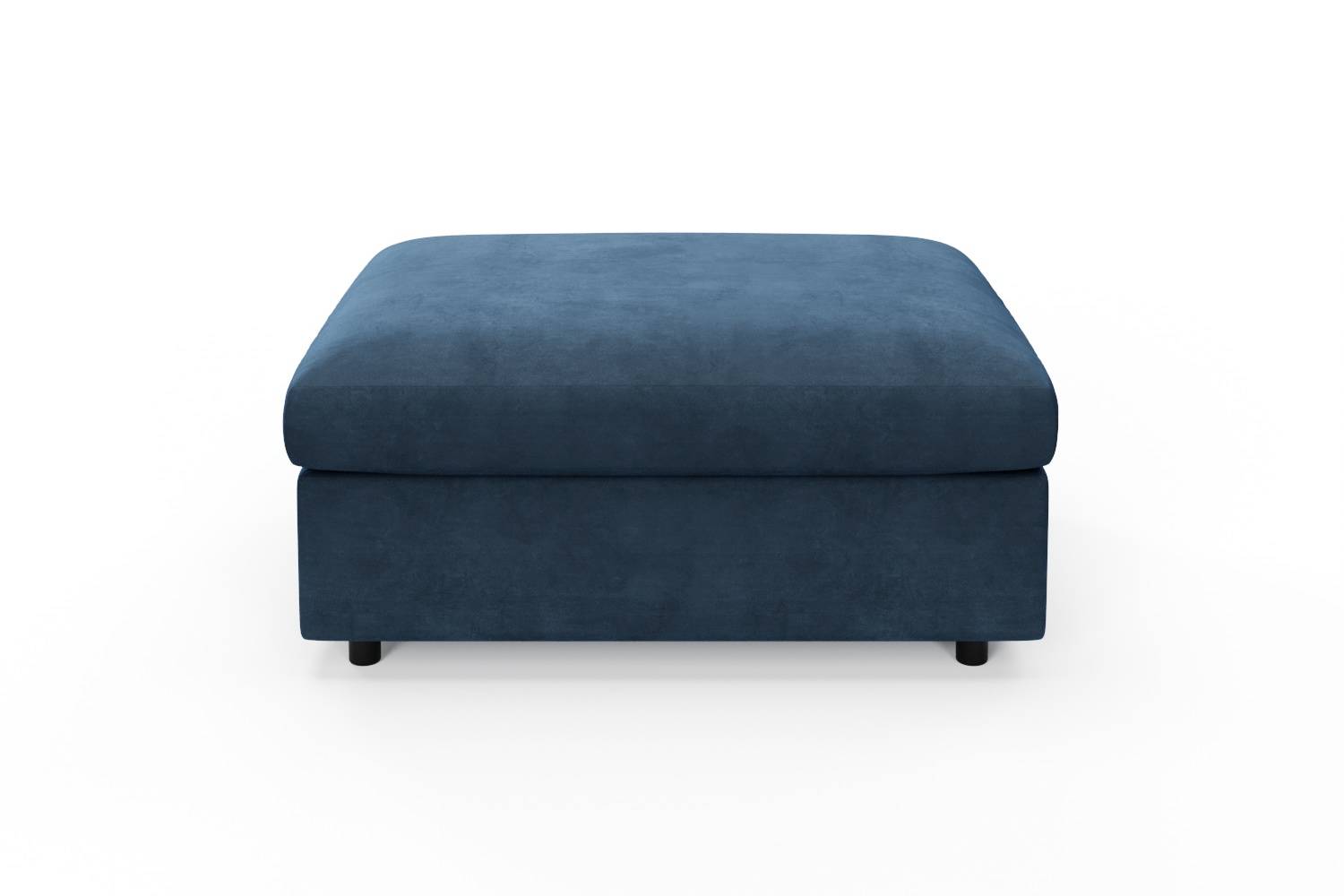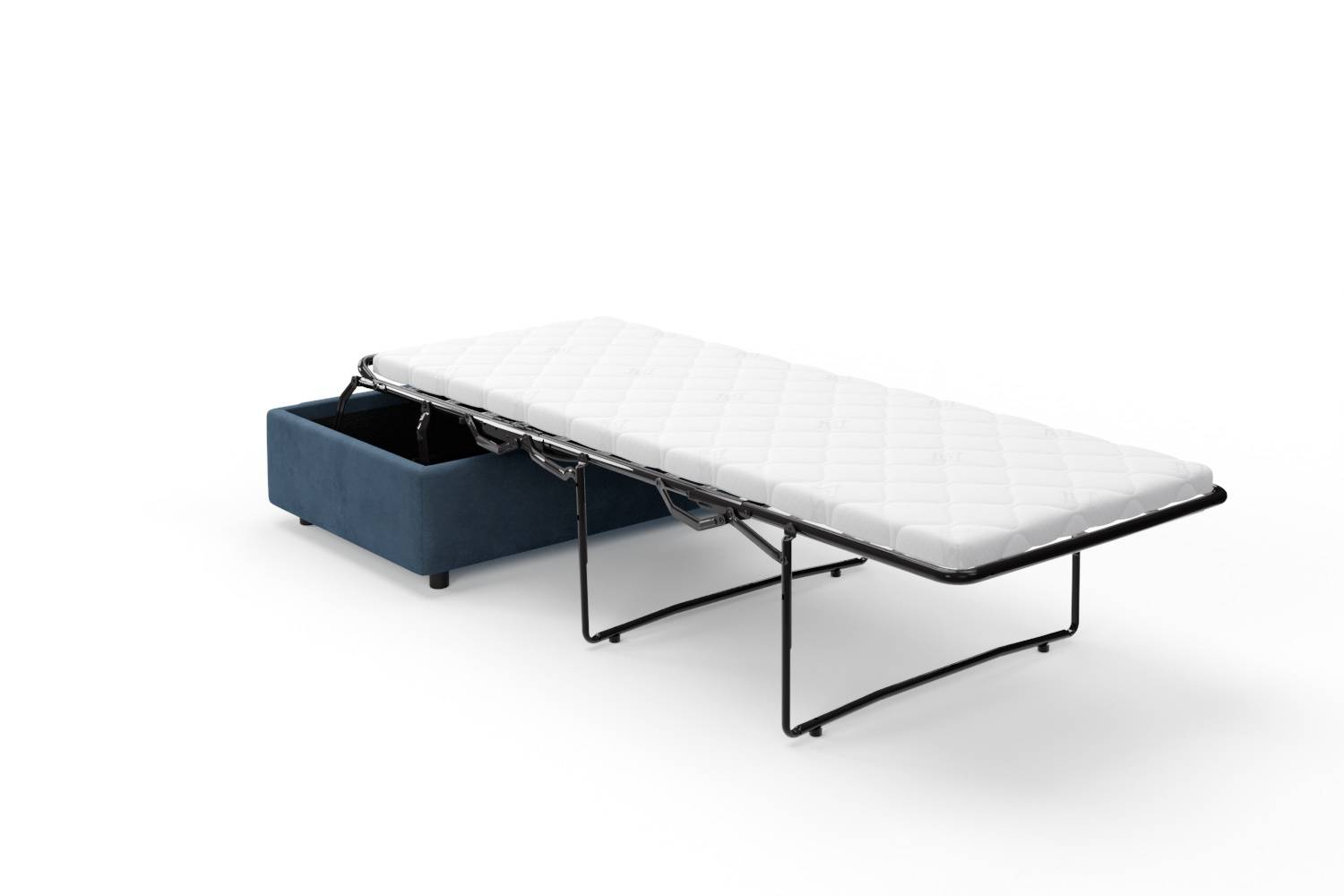 What colours does the footstool come in?
Our new Footstool is available in ridiculously good looking Blue Steel and Warm Grey (it's grey but warmer). These two hues are ideal for pairing with every colour sofa. Use Warm Grey as a base for a neutral room or let Blue Steel be the bold accent in a more colourful decor.
When will it be delivered?
As soon as tomorrow! With our next day delivery you can be putting your feet up in no time. Not in a rush to find space for your guest to stay? Use our free delivery date selector to pick a date that suits you. Find out more about delivery here.