Spring is well underway, which means blue skies, longer evenings and the looming task of dealing with the clutter you've been stuffing in the closet, hiding under the bed and, crucially, pretending it doesn't exist.
If this is you, don't panic. Making a start on your spring cleaning may feel like a can of worms you're just not ready to open. That's why we've enlisted the marvellous guidance of interior guru Dr Geraldine Tan, aka @littlebigbell. Geraldine has graced us with some of her incredibly insightful tricks of the decluttering trade, plus provided us with some super fun styling tips so that we can all level up our homes for Spring.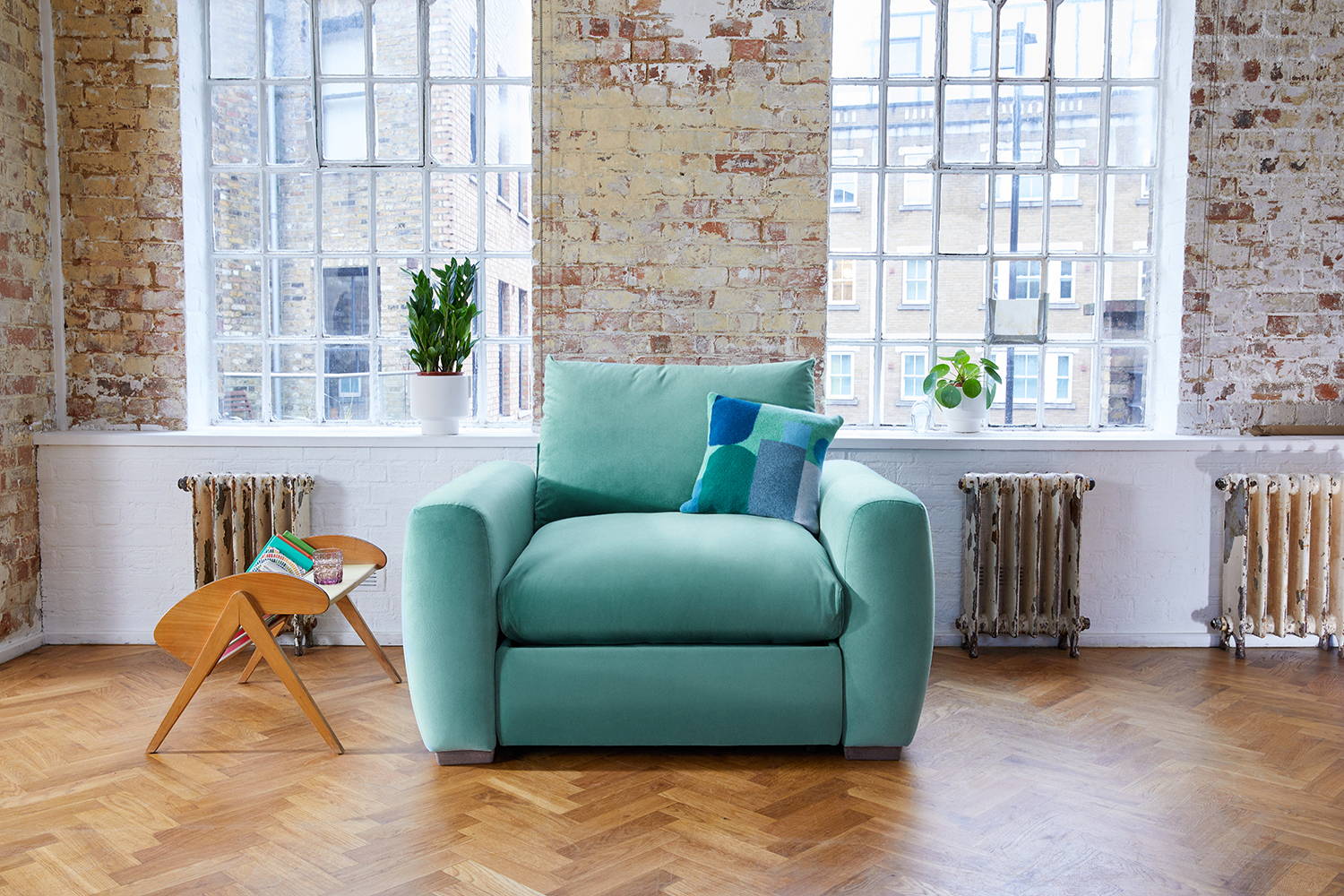 Before we kick things off, we think it's fitting to let Geraldine introduce herself to those who may not be so familiar with her work...
"I'm a self-trained interior stylist. I decorate by what truly inspires me at that point in time. I love mixing and matching colours in my work. I think I've always loved interiors subconsciously; I can still remember as a child, my idea of play was moving furniture around to redecorate my parent's living room and styling their shelves. I only realised my true passion when I started writing about it on my blog (nearly 10 years ago) and showcasing my styling on Instagram."
Starting fresh for spring often means turning our entire houses upside down, pulling everything out of the cupboards, and attacking every surface with a sponge and sheer determination. However, we recommend taking it step-by-step. You don't need to take on your entire house at once. Get the ball rolling with one room, or even one cupboard, at a time.  
When it comes to the ultimate spring clean, an essential starting point is to have a clear out of anything you no longer need. Gather everything up and use your decluttering superpowers to decide the fate of your items. Ask yourself, "do I really need the user manual for the Nokia I had in 2007?" and "do I really need two framed photos of Zac Efron?" If the answer is NO, get rid of it! We recommend donating your treasures and spreading joy.
"The key to decluttering is to move everything out (of the room, the cupboard and drawer), then only place back what you want to keep. If it's something you haven't used in one year, you don't need it. Many items are donated to charity shops, given to colleagues in the NHS and occasionally, sold locally on Facebook to my community."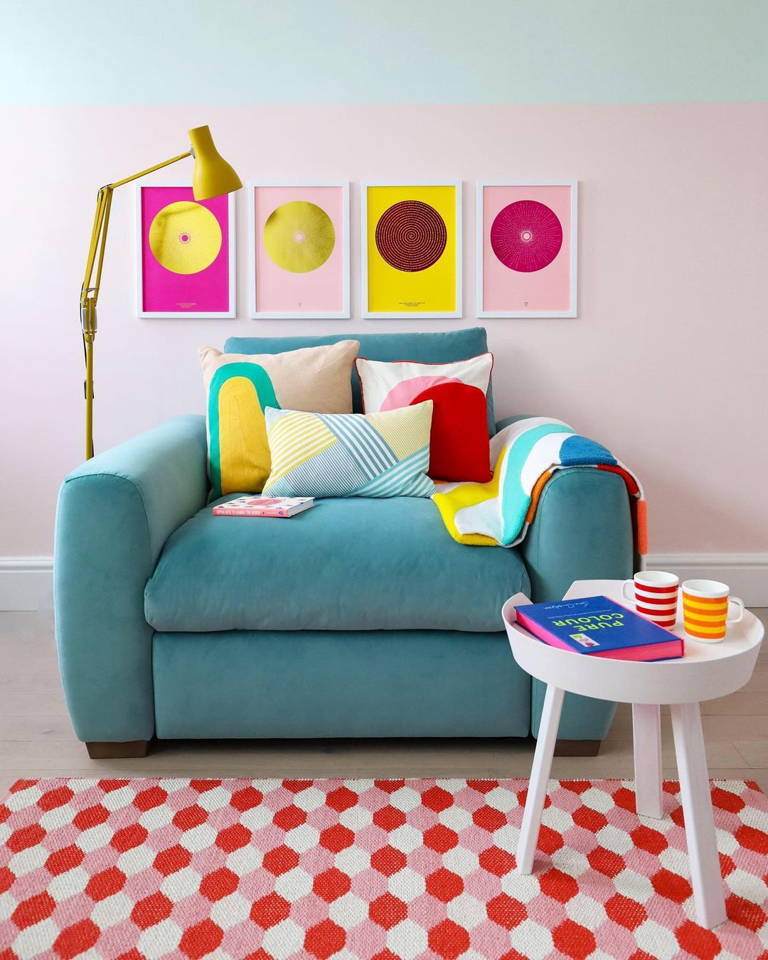 So, you've spent some time clearing through all the nooks and crannies of your home and said an emotional au revoir to the items you no longer need; now what? Well, here comes the fun part. Cleaning! Hear us out. Once you start blasting out your favourite tunes and sweeping like no one's watching, you'll be having a ball in no time. Dust, hoover, mop, repeat!
The final steps in your spring cleaning journey are to find a suitable new home for all of the items you've deemed special enough to keep, and most importantly, to make a promise to yourself to maintain your fresh-feeling, soul-healing, clutter-free home. Self-confessed decluttering enthusiast Geraldine knows exactly how to keep her home fresh 24/7…
"I'm a serial declutter addict. I tend to declutter every 2 weeks. I love reorganising my cupboards and drawers. I make a point of ensuring all beds are beautifully made every day. That instantly makes a room feel fresh and clean. I vacuum every other day."
Now for the bit you've all been waiting for. Home Styling! There are ways to inject spring into every part of your home, from the paint on the walls down to the cushions on your sofa. Here's what Geraldine has to say…
"A fresh coat of paint on the walls from shades of white to soft pastel hues will automatically make a room feel refreshed - flowers and scented candles help set the scene. Store away the heavy blankets and velvet cushions of winter, and maybe add a pop of colour with one or two new colourful cushions in cotton or linen fabrics."
We're totally here for a wallpaper glow-up, but if you're short on time, Geraldine also suggests buying a few trendy art prints to brighten up a corner of your home. If you're feeling extra fancy, why not add a splash of pastel paint to the frames! As for the colour palette, nothing says spring more than pastels. Want the insider scoop on the must-have pastel of this year? Lilac! *starts building out spring-themed, lilac-inspired Pinterest board*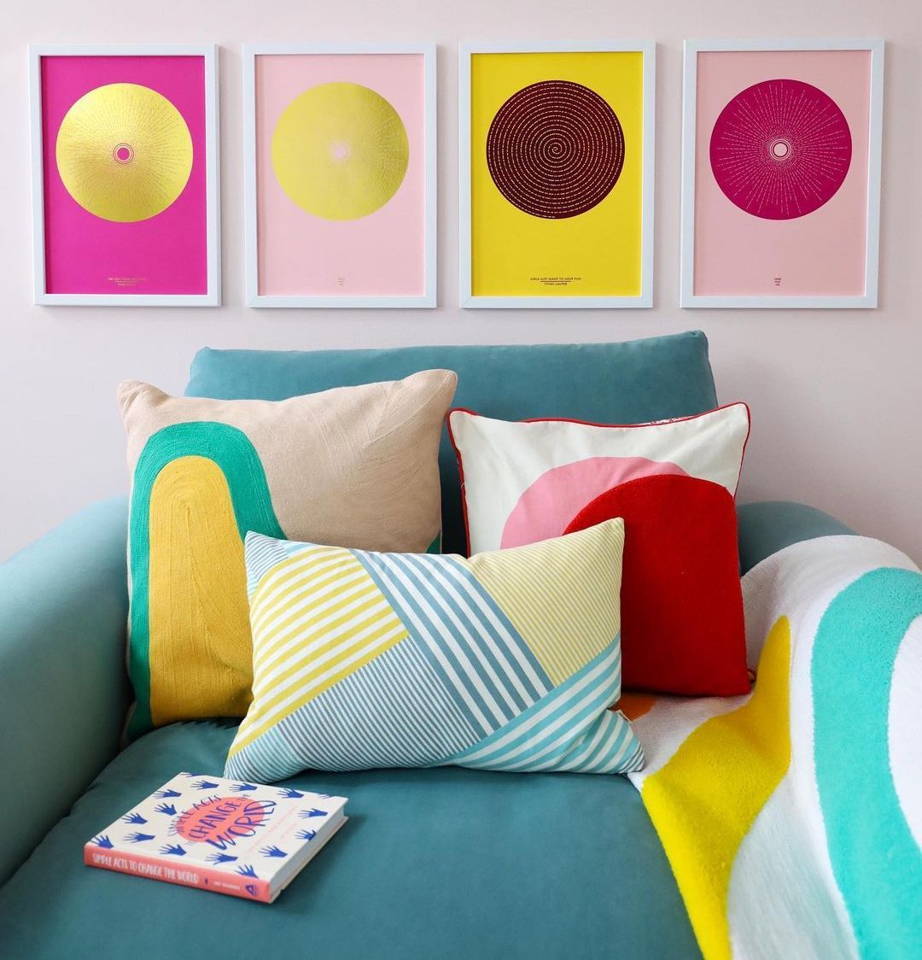 If you've made it this far, kudos to you! Now it's time to go and make yourself a well-deserved cup of tea, kick back on your sofa (Snug, of course) and enjoy the hard-earned fruits of your decluttering and styling labour.