Looking for that perfect spot to enjoy your morning cuppa? Our armchairs might just be the answer. We've got a range of snuggly armchairs in all different shapes, sizes and colours so there's bound to be something to suit your style. All of our armchairs are delivered with fast and free delivery in boxes small enough to fit through tight doorways so you can enjoy ultimate comfort even in the smallest of spaces.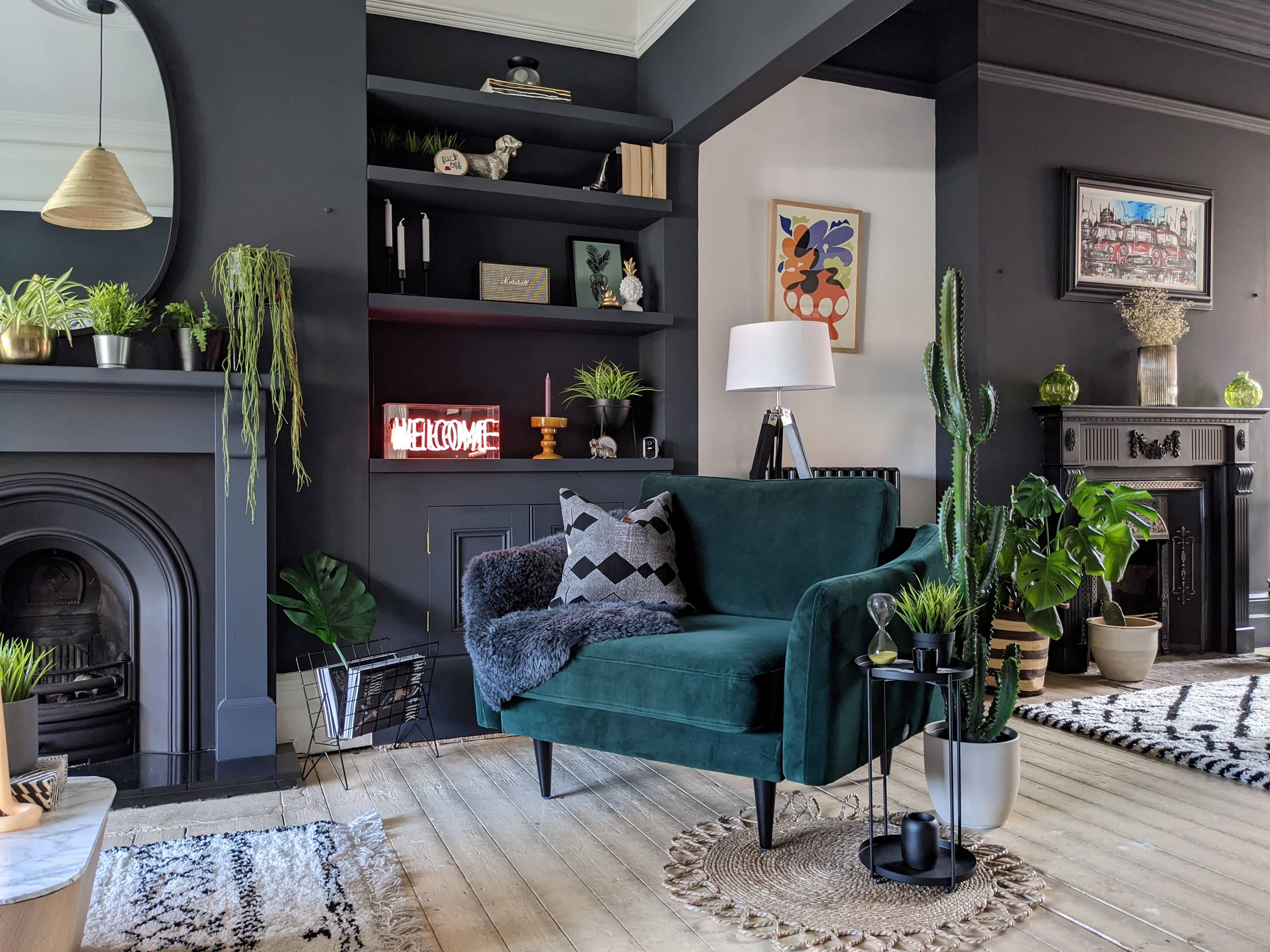 This snuggle chair will add a sleek, mid-century style to your home with its slim arms and hardwood legs. The cushions are pocket sprung and wrapped in thick foam for the perfect bounce when you sit. Covered in our oh-so-soft, vegan fabric we just took your lounging to another level. If you're after an armchair that is full of style and comfort, look no further.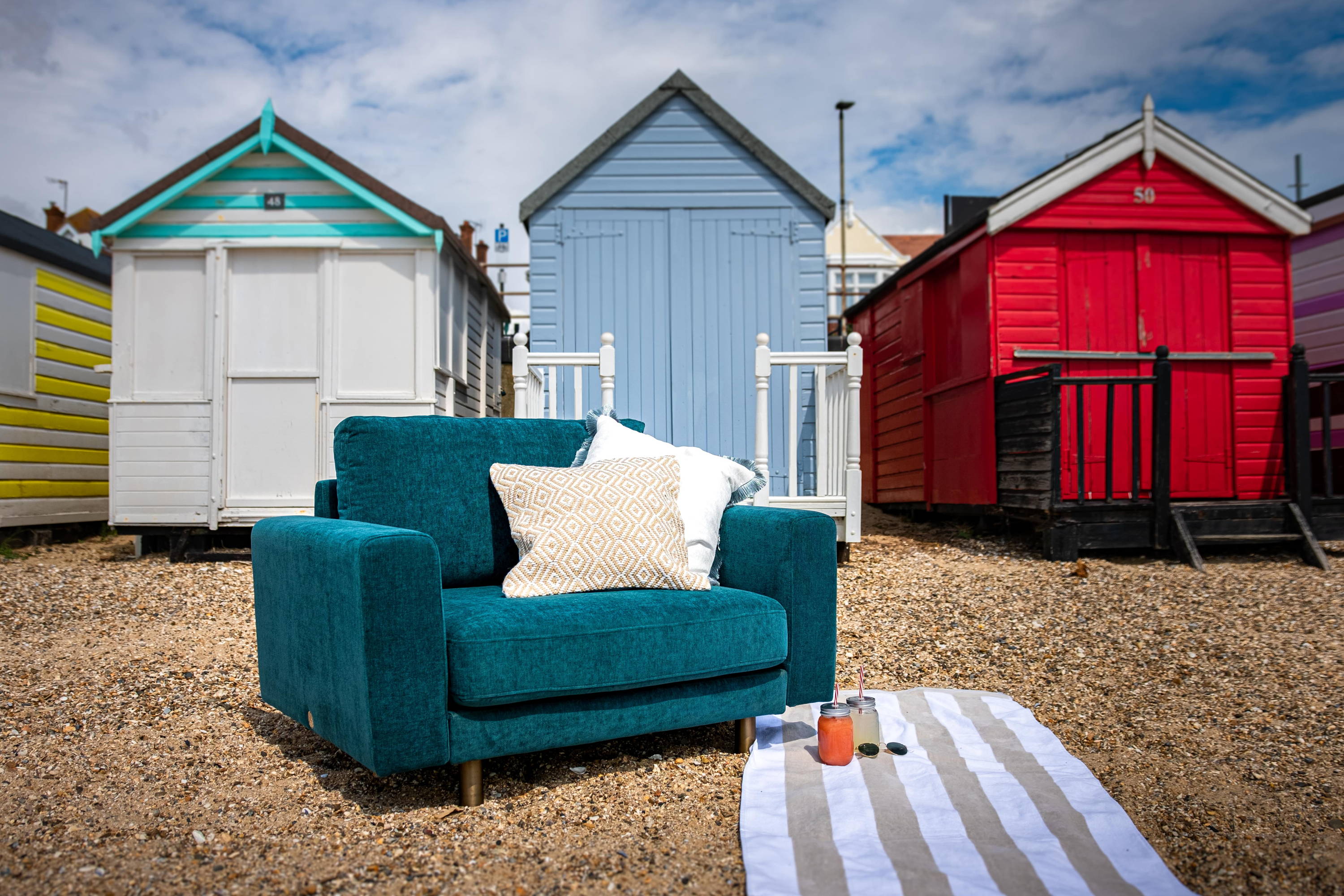 Ready to be transported to cosy town? The Big Chill Snuggler is the ultimate spot for relaxation, with wide arms (perfect for balancing your cuppa on) and pocket sprung, foam cushions to help you reach your zen. Like all Snug sofas, it is wrapped in our spill-resistant and pet-friendly fabric you and your furry friend can snuggle up on this armchair worry-free! Find out more about how to care for your fabric on our care guide here. You can also build your Big Chill Snuggler to suit your style by choosing between a metal or wooden leg.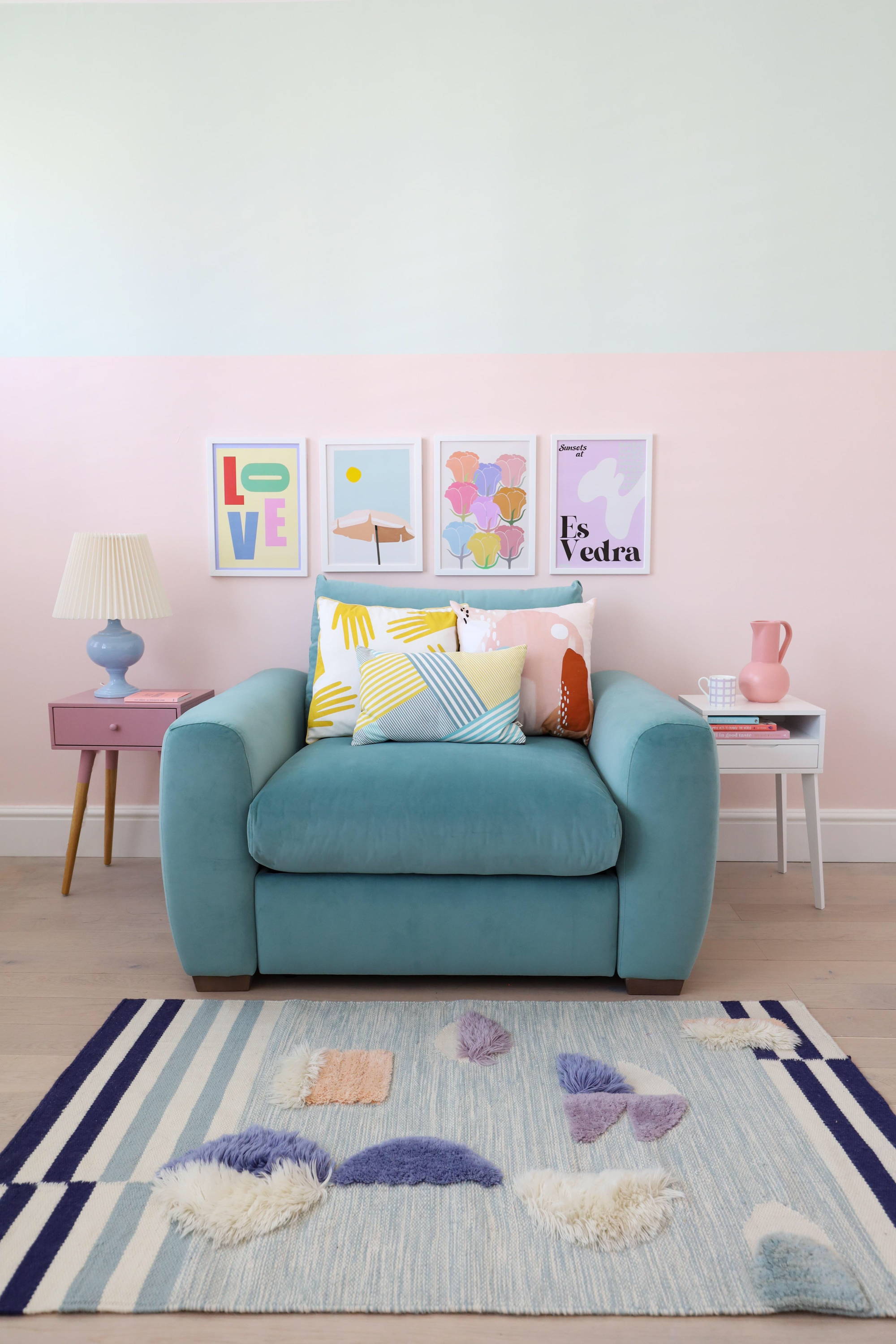 The Cloud Sundae Snuggler
This snuggle sofa chair reaches new boundaries of comfort with plush, plump, marshmallowy cushions perfect for sinking into. Made in the UK with the highest quality materials, it's like lounging on a cloud with this loveseat. With a foam filled seat and back to support you as you sit and a spill-resistant fabric to protect your Snuggler from any little accidents, you can enjoy years of relaxation on this armchair. The Cloud Sundae Snuggler is also part of our fully modular collection meaning you can connect it to other Cloud Sundae pieces to build the sofa set up of your dreams. Find out more about modular sofas here.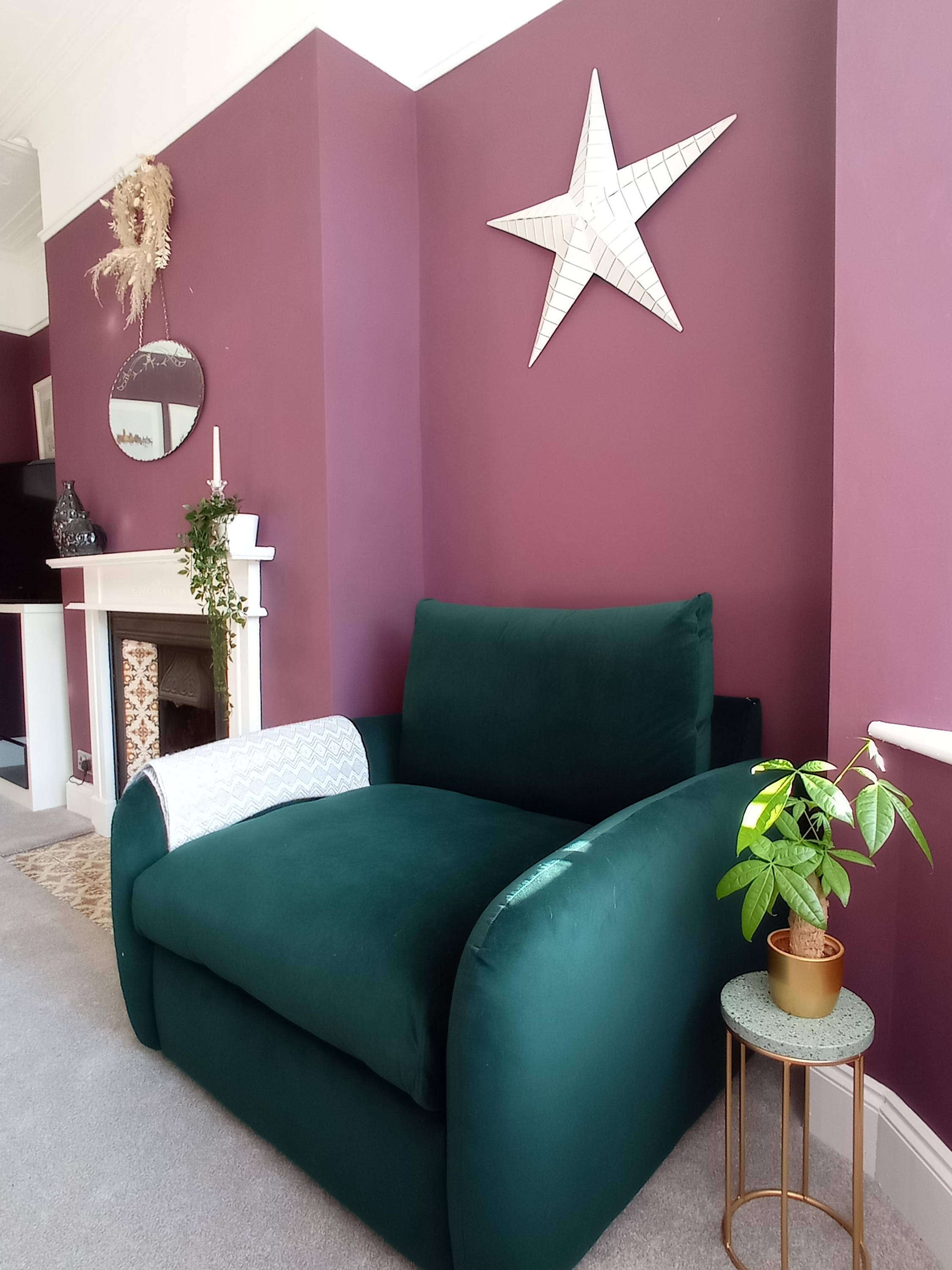 The Small Biggie Snuggler
Our Small Biggie Snuggler is perfect for all those tight spaces. With slim arms and turned hardwood feet, this armchair design has a smaller footprint that means you can bring BIG comfort to every small space. With marshmallowy foam cushions for that sink into me feeling, it makes for the ultimate reading chair (or a cosy spot for your doggo to sleep). Wrapped in our spill-resistant, pet-friendly fabric you won't need to worry if your furry friend does claim it, our Snug Velvet is durable enough to withstand those pesky claws. Just like The Cloud Sundae, this Small Biggie Snuggler is fully modular and can be used to build your dream sofa set up by adding additional pieces using our simple slotting system. Find out more here.
Made in the UK, the NEW Accent Chair is the perfect cosy companion to your sofa set up. Launching 4th March and available for pre-order now.
This cosy accent seat is designed with a foam filled seat cushion and backrest to give the perfect amount of squish, so you (and your bum) are in for a real treat. Available in Saffron and Blue Steel, it's ideal for adding a pop of colour into your reading nook. With sleek wooden legs and our spill resistant Snug Velvet fabric, it brings a modern vibe to your home.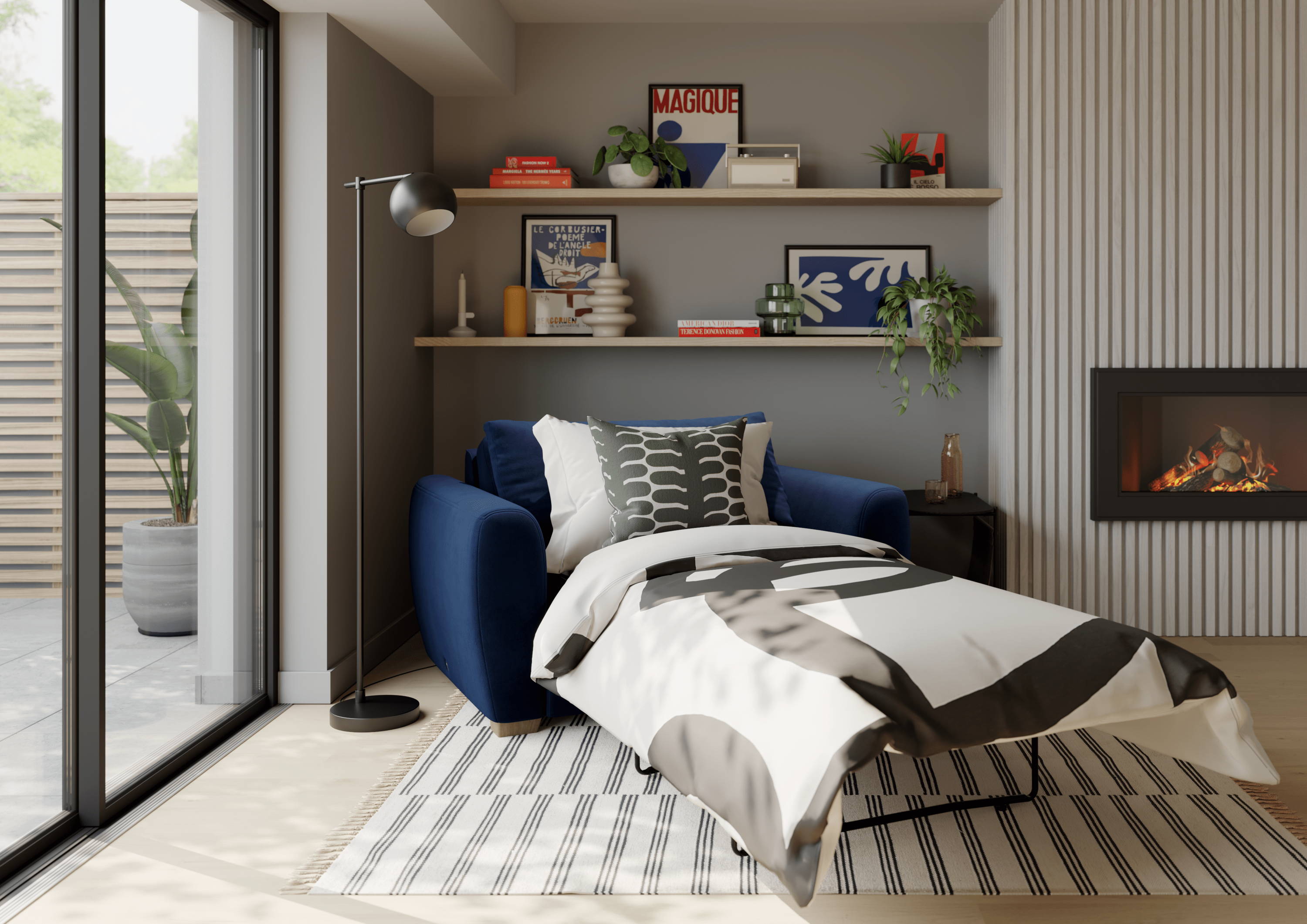 Launching 4th March our NEW Snuggler Sofa Bed is the ultimate space saving, sweet dreaming armchair. Lift up the seat cushion to reveal a single bed complete with a foam mattress, guaranteed to give you or your guest the cosiest night sleep. This Snuggler is also designed with our plush, plump cushions so you can experience a new realm of comfort as you sit. Available in our Cloud Sundae and Small Biggie collections as a fully modular armchair, you can use this piece to build your dream sofa set up by connecting it to other sofas within the collection with our simple slotting system.
Not sure if an armchair is right for you? Let's help you find your perfect sofa. Read our buying guide here.