Moving home is an exciting life moment, but it comes with its fair share of surprises, hiccups and panic. When the time comes to move on, we want you to be able to just go for it – little stress, little worry, all done the Snug way. We're all about embracing new beginnings, grabbing life and all its lemons, and we're here to help make the process as painless as possible.
So, where to start? From the paperwork to boxing up your life, let's break it down…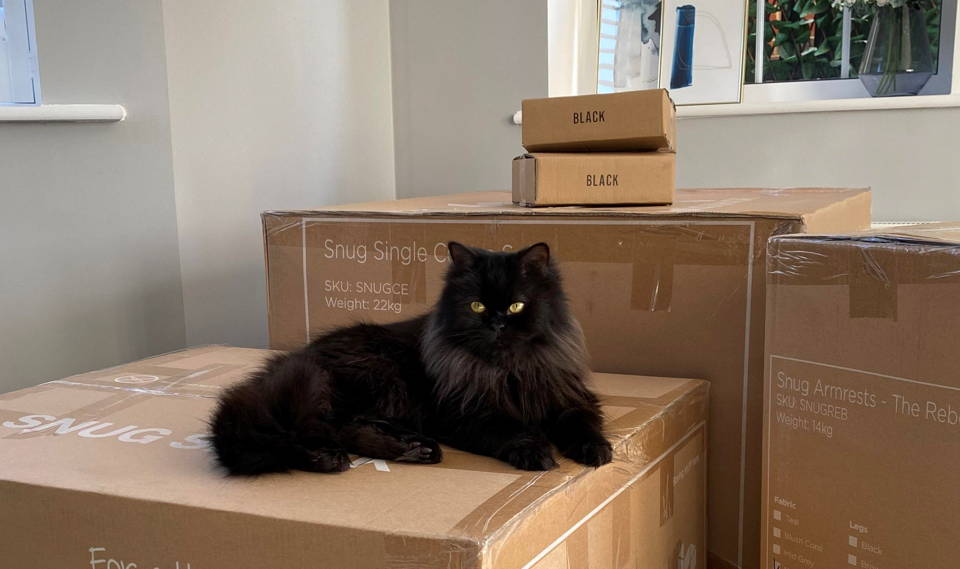 It's a big old life leap moving house, regardless of if it's your first home, second home, you're downsizing or you're settling into a new rental abode. Expect a rollercoaster of emotions and have those tissues at the ready! Have a big cuddle with your pets, let the sniffles out and, once you're over the sentimental sadness, if indeed you have any, turn your thoughts to the future and your exciting new place. We'll let you in on a secret…
Spend your afternoons daydreaming about your new Snug sofa in situ, and we can promise you that smile will be back in no time! Time to get hyped and find your dream home.
Okay, so the hype may not last long. You see, you need to deal with a LOT of paperwork. This is just a fact you must accept (gosh, adulting can be so dull).
Stay on top of it and don't sweat the small stuff – keep reminding yourself it's just a necessary part of the journey. Whether you're renting or selling, arrange all the paperwork with your landlord or agent, such as the exact dates of moving, completion, deposit checks or surveys. Once all the formal fluff is out of the way, you can breathe and focus on the fun.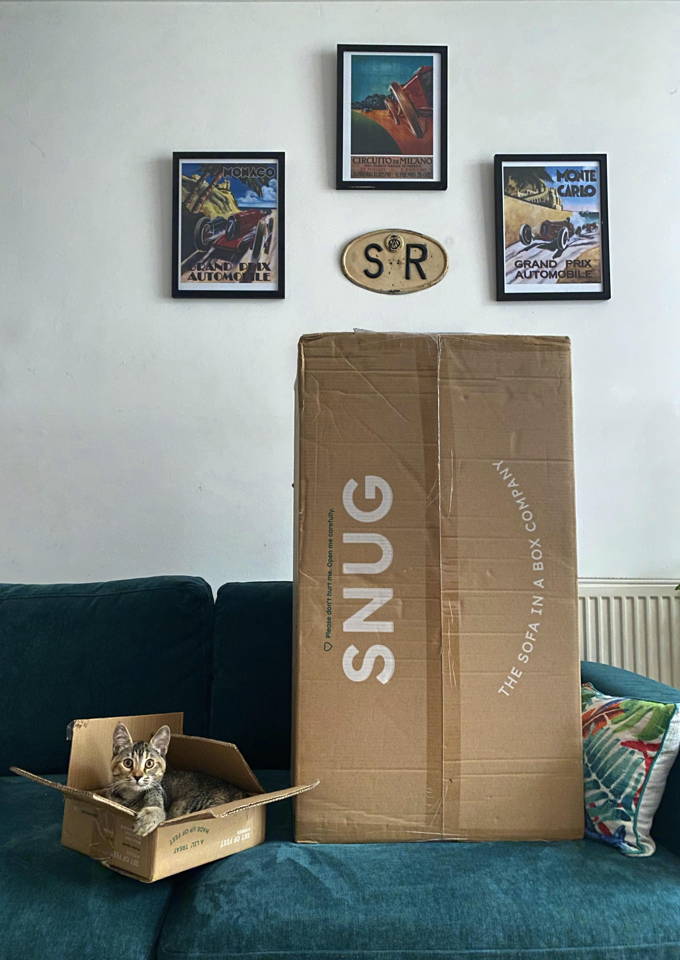 It's a good idea to make a list of all the items that need to be moved, just so you don't forget something. Trust us – you have way more belongings than you think! At least you can sleep well knowing your Snug sofa box is pretty self explanatory though. We're all about the ease over here.
Spend time boxing up your belongings and reflect on what's most important to you. We like to think our sofas in a box are like a little bit of life's best bits in a box - the snuggles, the giggles, the memories, the moments. Enjoy packing your stuff up, throw away anything that doesn't excite you anymore and get excited about unpacking it all at the other end.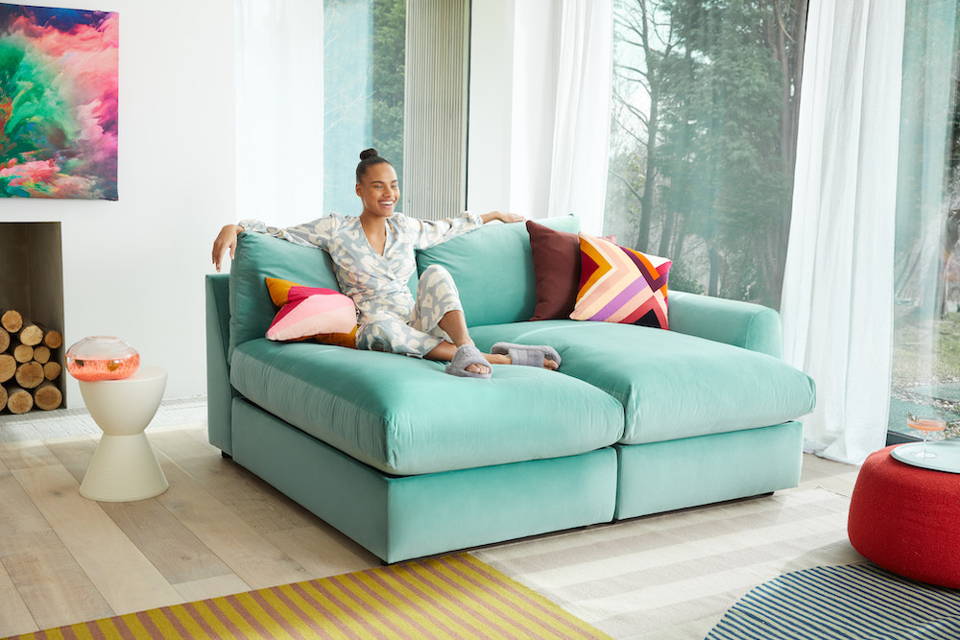 Not sure you fancy hauling your belongings from pillar to post? Think about using a designated removals company to take away the stress. You can ask for a cost estimate, as well as date availability, but sometimes this needs to be booked well in advance.
Plan ahead and book time off work for the key moving dates. Our top tip is to opt for a Friday off and tag it onto a weekend to make it a long one – that way, you won't run out of time! Plus, if you do find yourself done quicker, it means all the more time to celebrate or to kick back on your sofa.
Let's not forget your sofa
Speaking of which, we couldn't forget about your sofa now, could we? Lucky for you, if you've already got yourself a Snug sofa, then it can all be taken to pieces and put back into its box for an easy move. We always recommend keeping hold of your boxes so that if you ever move, it's as simple as pie. There'll be no manoeuvring it through awkward spaces, and your new home can look like yours within minutes of getting the keys, too! At least you'll know one room will look good straight away, hey?
And if you need a new sofa...
Thinking of buying a new sofa to christen your new space and not already a part of the Snug gang? Well, you may as well go off with a bang and get exactly what you're dreaming of.
That's the beauty of Snug - you can create whatever arrangement you fancy to suit whatever space you have in mind. Fancy yourself a cinema den, well, your luck might be in. But the best thing about it all is that, no matter what type of property you're moving on up into, our modular sofas can easily be carried into any home. So, if you were worried about a tight corner or steep stairwell, you can sleep well from now on. Order some free fabric samples and start getting excited about what's to come!
Read More: What exactly is a modular sofa?
Oh, don't forget that nothing is official until it's made its way to social media, right? Proud as punch about your new sofa and home? Pop a post up and showcase it in all its glory #snugsofa #sofainabox
Phew - time to put those feet up, grab a tipple and snuggle up!