You've heard it here first, orange is the colour of the season. A soft sweet Marmalade shade to be exact. To help make sure you radiate only the hottest vibes in your home, we're launching NEW Limited Edition Marmalade available in our best selling The Rebel and The Big Chill collections.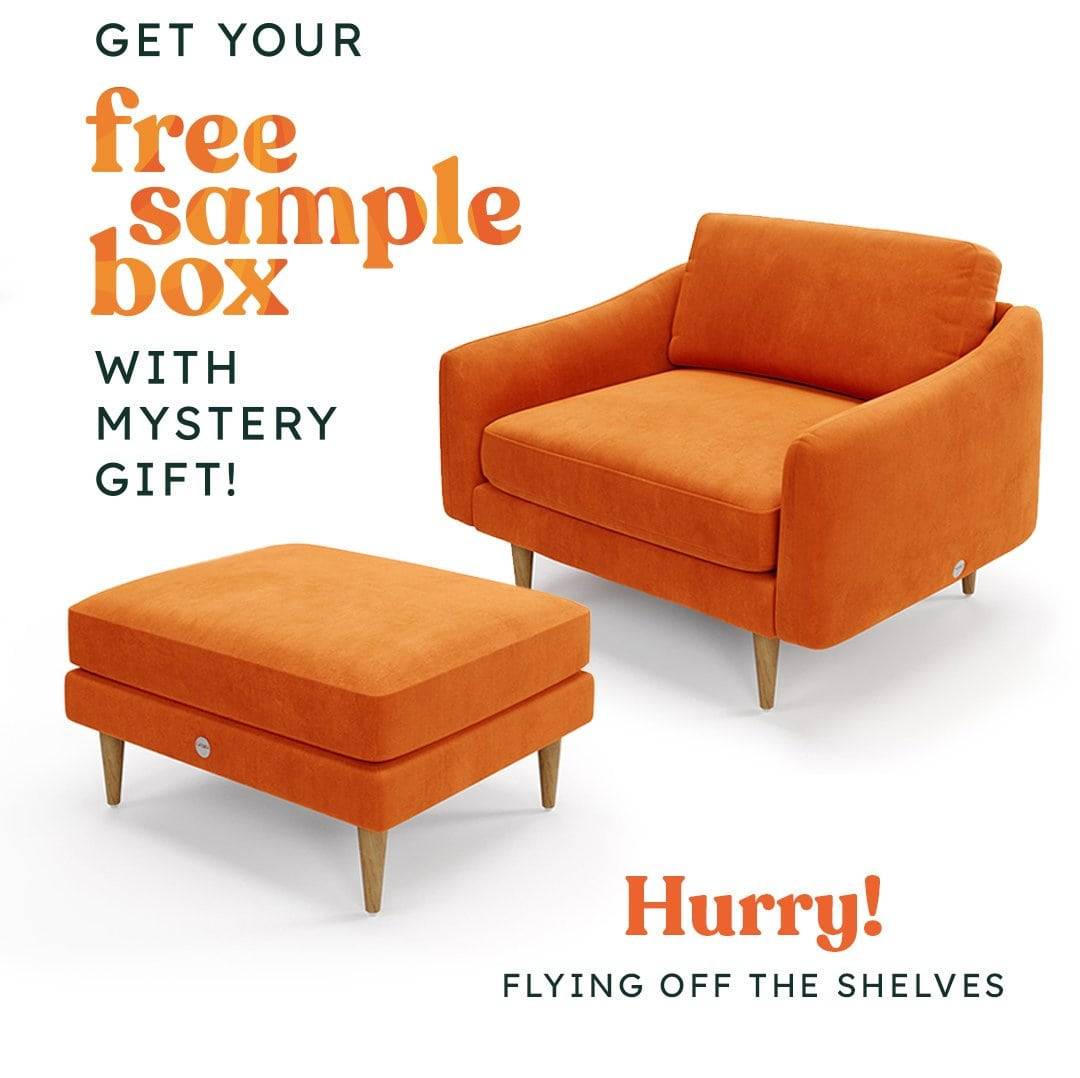 We know you're probably desperate to get your hands on the jammy goodness. Although the official launch date is 19th October, you can still grab a taste of what's to come with our free exclusive sample box. Plus, there may be a secret gift waiting for you inside!
Hurry! There's only a few samples available and they're already flying off the shelves. Don't get left scraping the bottom of the jar with this one.
Need a little inspiration on how you can style this season's hottest colour? You're in the right place.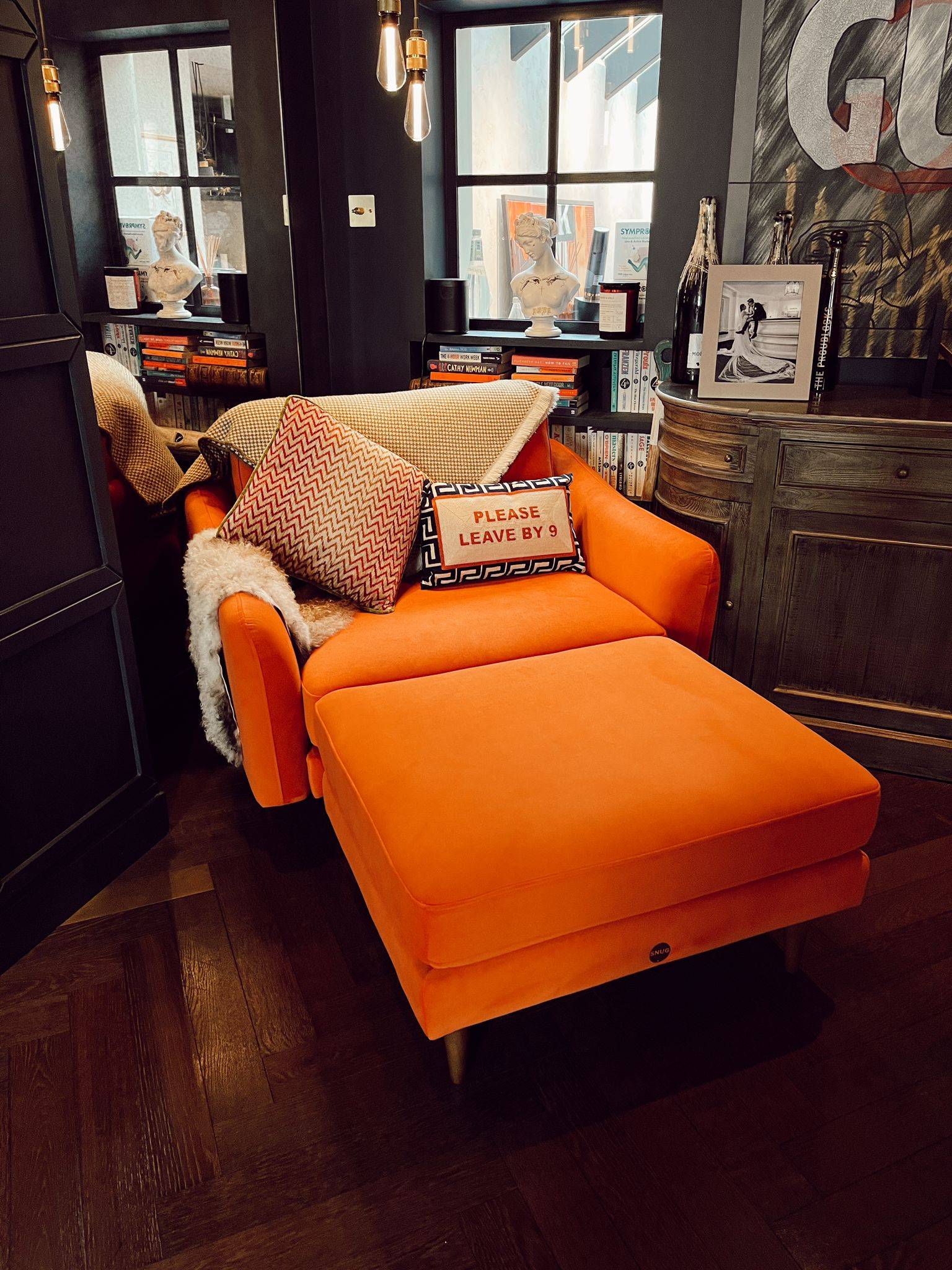 With a colour like Marmalade, you really want to make it stand out. The zingy hue is screaming for attention, so using dark colours and accessories will help accentuate it. Deep, dark blues, blacks, browns and greens are ideal.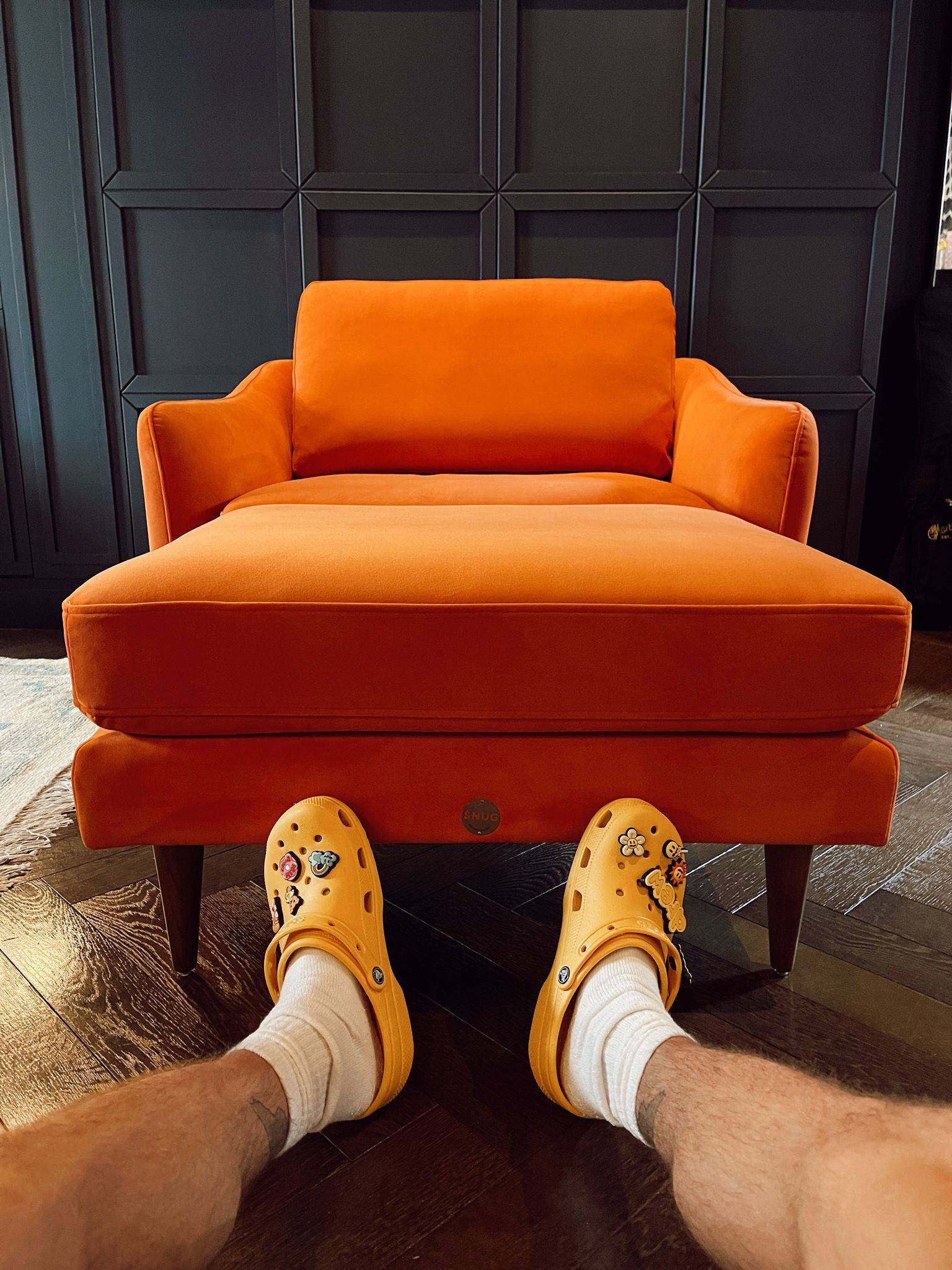 Go wild and craft the perfect dark den with black walls that ooze mystery and elegance. Proudlock has hit the nail on the head with this one. His home, a.k.a Casa Proudlock, has the perfect balance of light and dark to compliment the burnt orange Snuggler.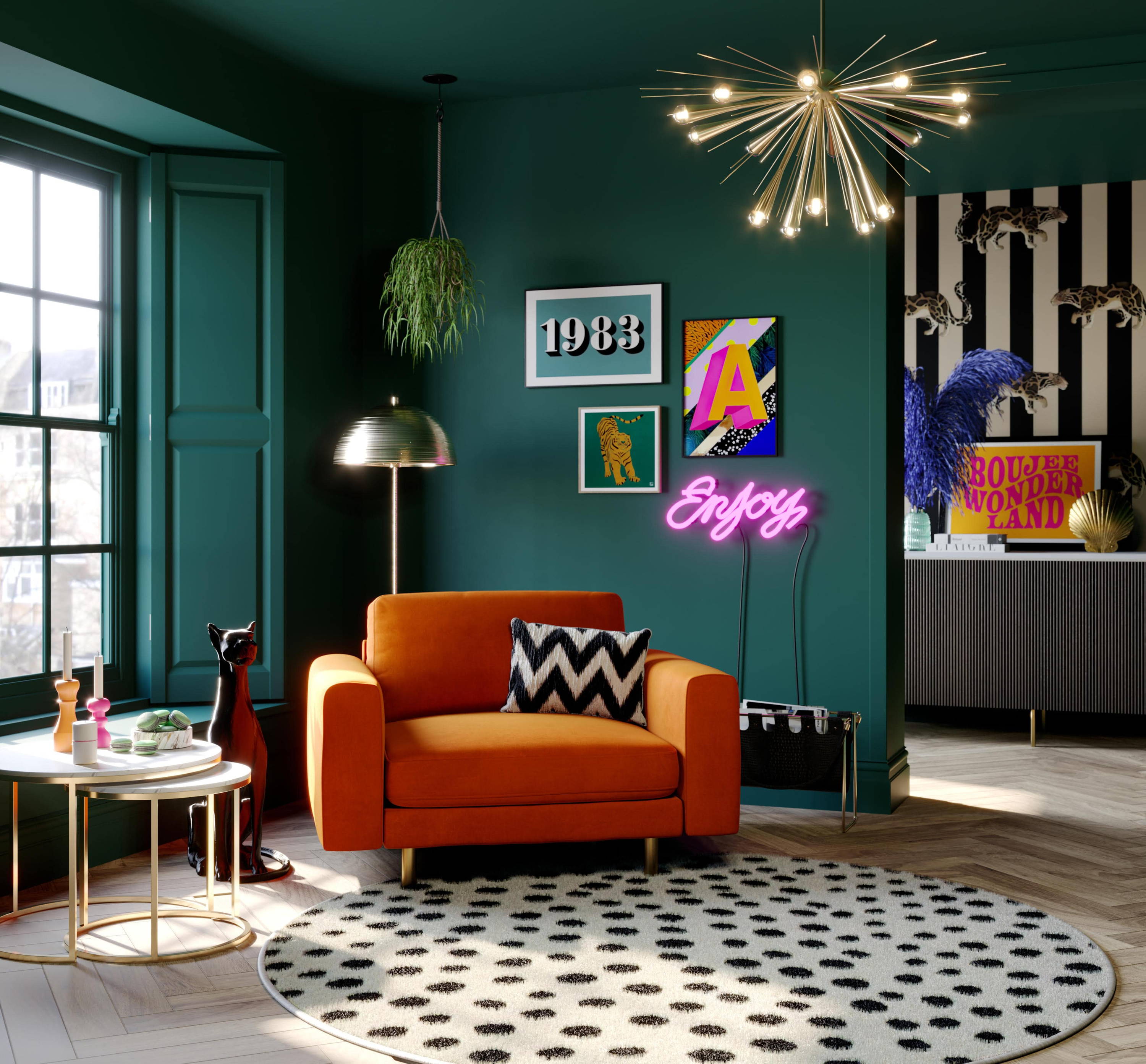 If a dark room isn't screaming your name, you don't have to commit to a full black cave. Some darker accents such as a rug, or cushions can be a great way to really make this Autumnal colour shine. Try sitting your new sofa next to a deep, rustic wooden cabinet, and placing a dark brown rug underneath. You can still keep a brighter shade on your walls to bring some light into the room.

Looking to create an idyllic dark and botanical home? Read our guide here.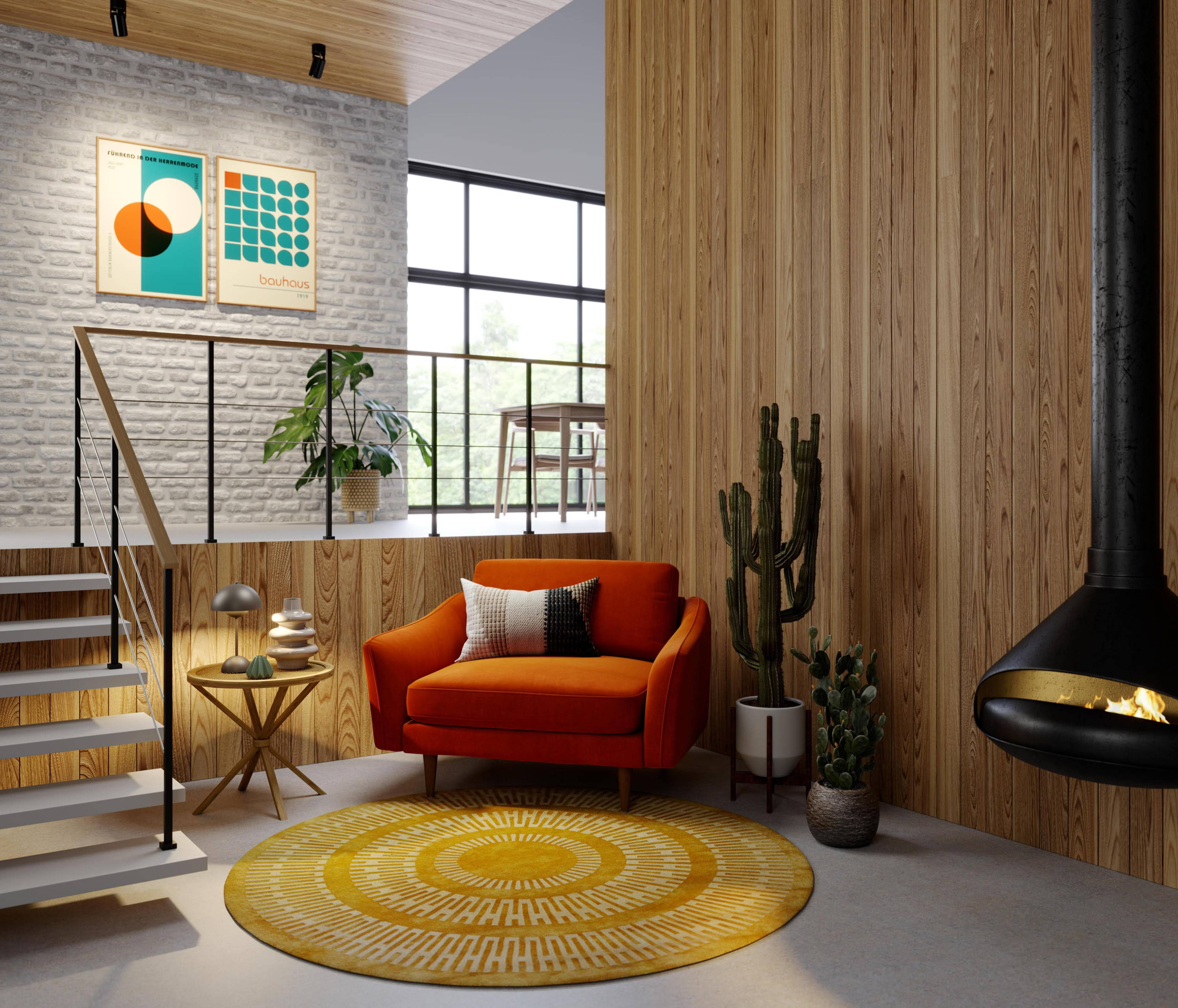 Embrace the burnt orange and use complimentary colours to help tie in your new Snuggler or Footstool. Light browns, pale woods and greens come together to create the ultimate zen, relaxation zone. It's said that colours can make you feel different emotions; well, think of all the happiness you'll feel in a room full of oranges and yellows!
Small accessories such as plants, rugs, cushions, and paintings can make a big impact when it comes to tying in a bold colour.

For some more Autumnal decorating tips, read our guide here.