Want a large corner sofa big enough to fit your whole family? No, scratch that. You want a sofa the size of the moon! Ahhh... perfect. You can never have too much lounging space.
With Snug, you can get a large corner sofa that's not only comfortable and stylish, but is also guaranteed to fit into your home. That's right, say goodbye to measuring doorways, these big modular sofas are delivered in parts, making it easy to carry through tight spaces. They are designed with an easy slotting system, meaning you can assemble a sofa of any size and configuration in mere minutes without the use of tools. The options are endless! Find out what modular means here.
We're here to give you some inspiration on large corner sofas because we are true preachers of go big or go home. Read on for our best large corner sofas….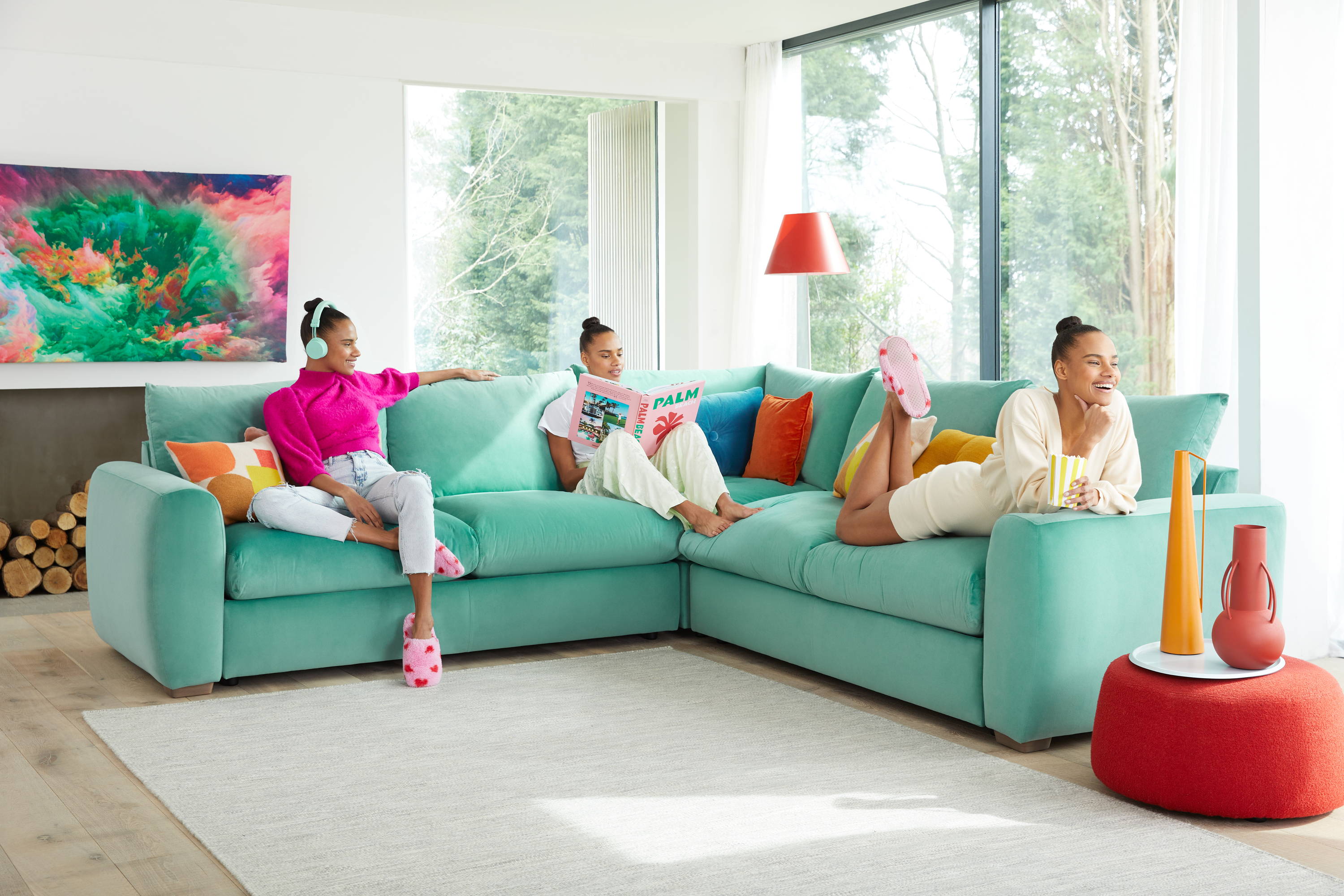 The Rebel Large Corner Sofas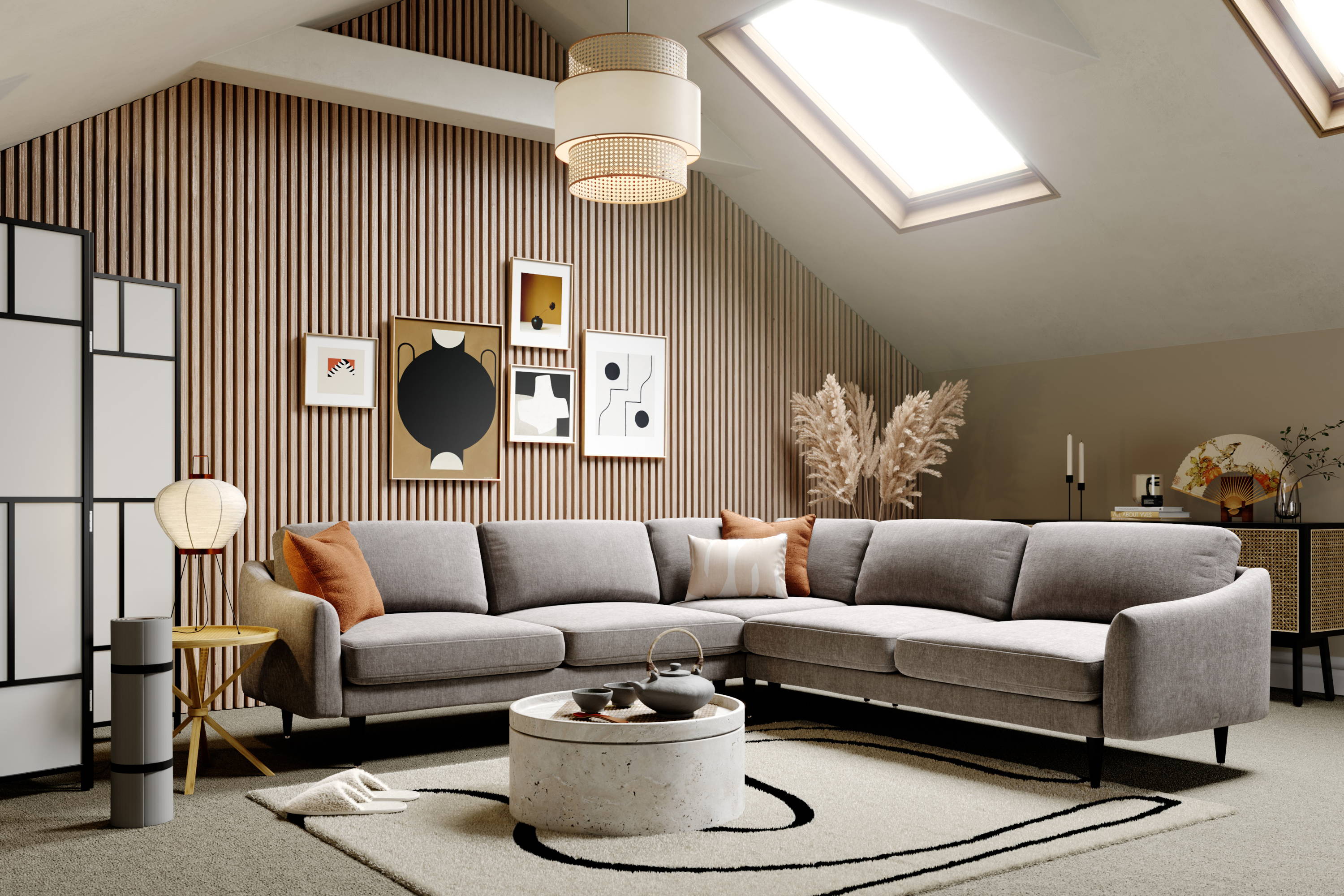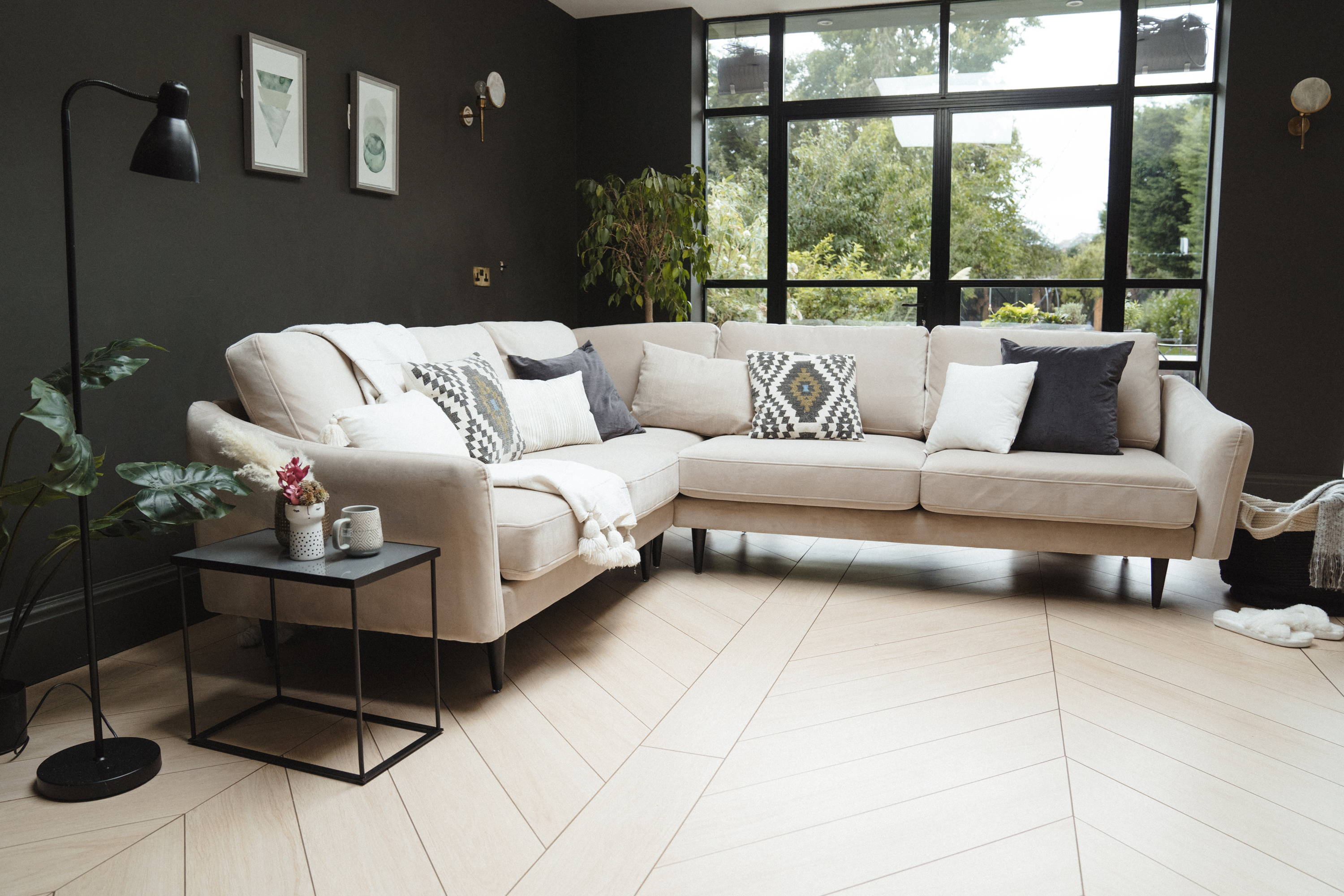 Our original sofa in a box collection offers large corner sofas in multiple fabric and leg colour options. The spill resistant, pet friendly fabric makes sure that your Snug is ready for whatever life throws at it (literally). If you're looking for a configuration we don't display, simply contact us and we'll get you sorted!
The Big Chill Large Corner Sofas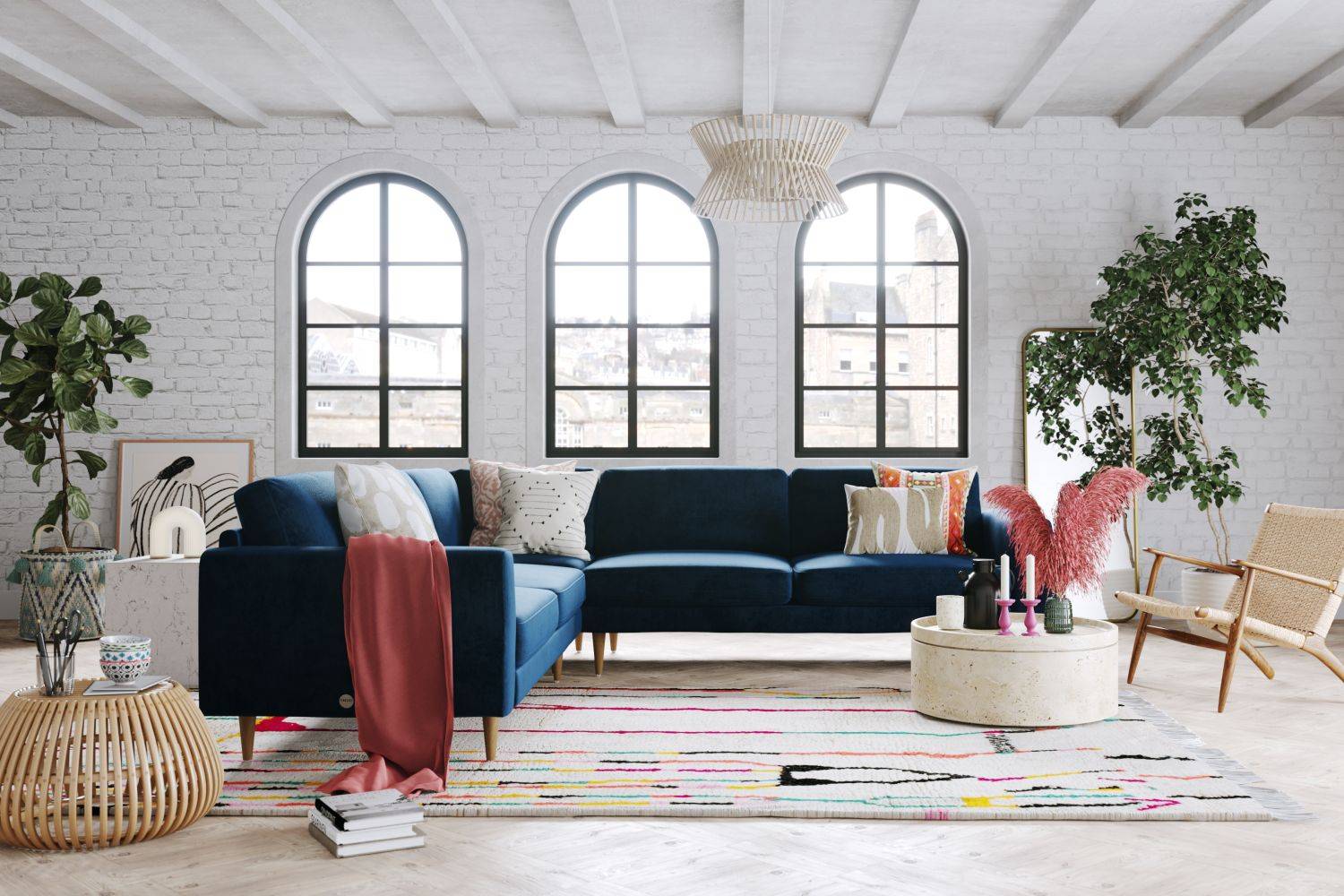 If you're after a more modern vibe in your home, the chunky squared arms of The Big Chill corner sofa are your answer. Available in the same spill resistant, pet friendly fabric as The Rebel, with the option to create your own set up by contacting us. It's the sofa you've been waiting for!
The Cloud Sundae Large Corner Sofas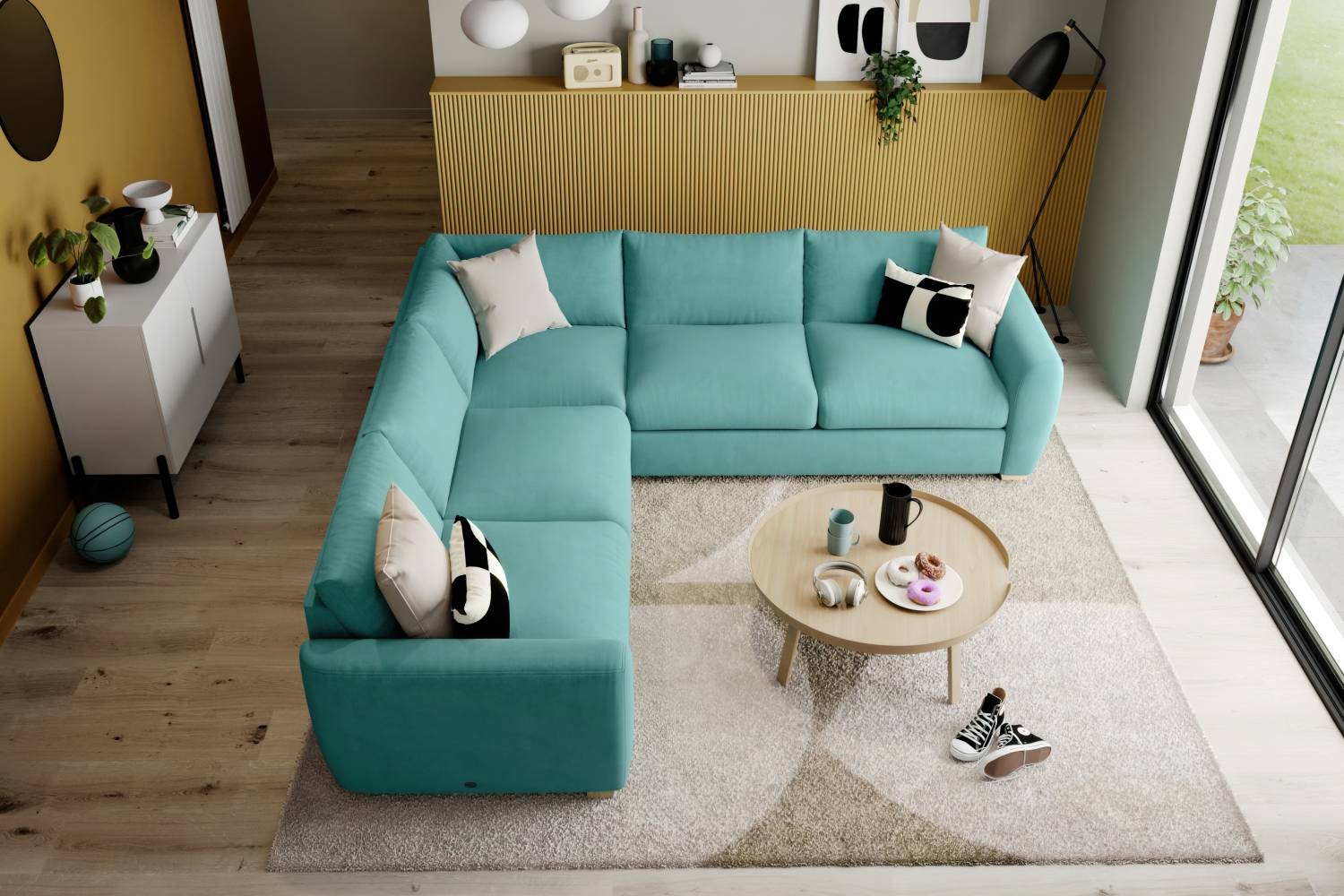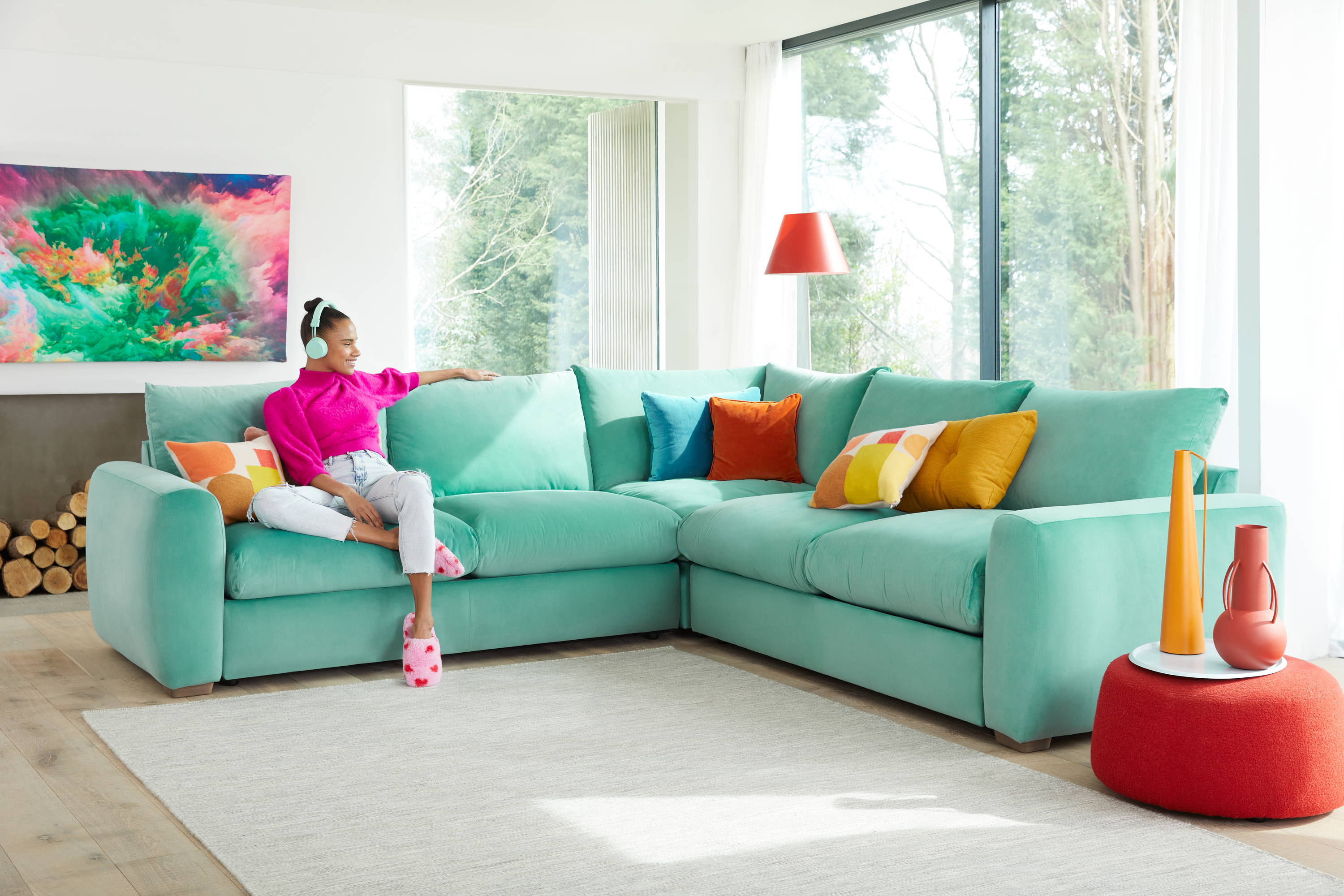 The fully modular design of The Cloud Sundae allows you to create any set up you can imagine. Really… go wild, the options are limitless. Build the largest corner sofa in the world if you can. The marshmallowy soft cushions and billowy backs make lounging on this sofa a dream. Get ready to be the host with the most on this one.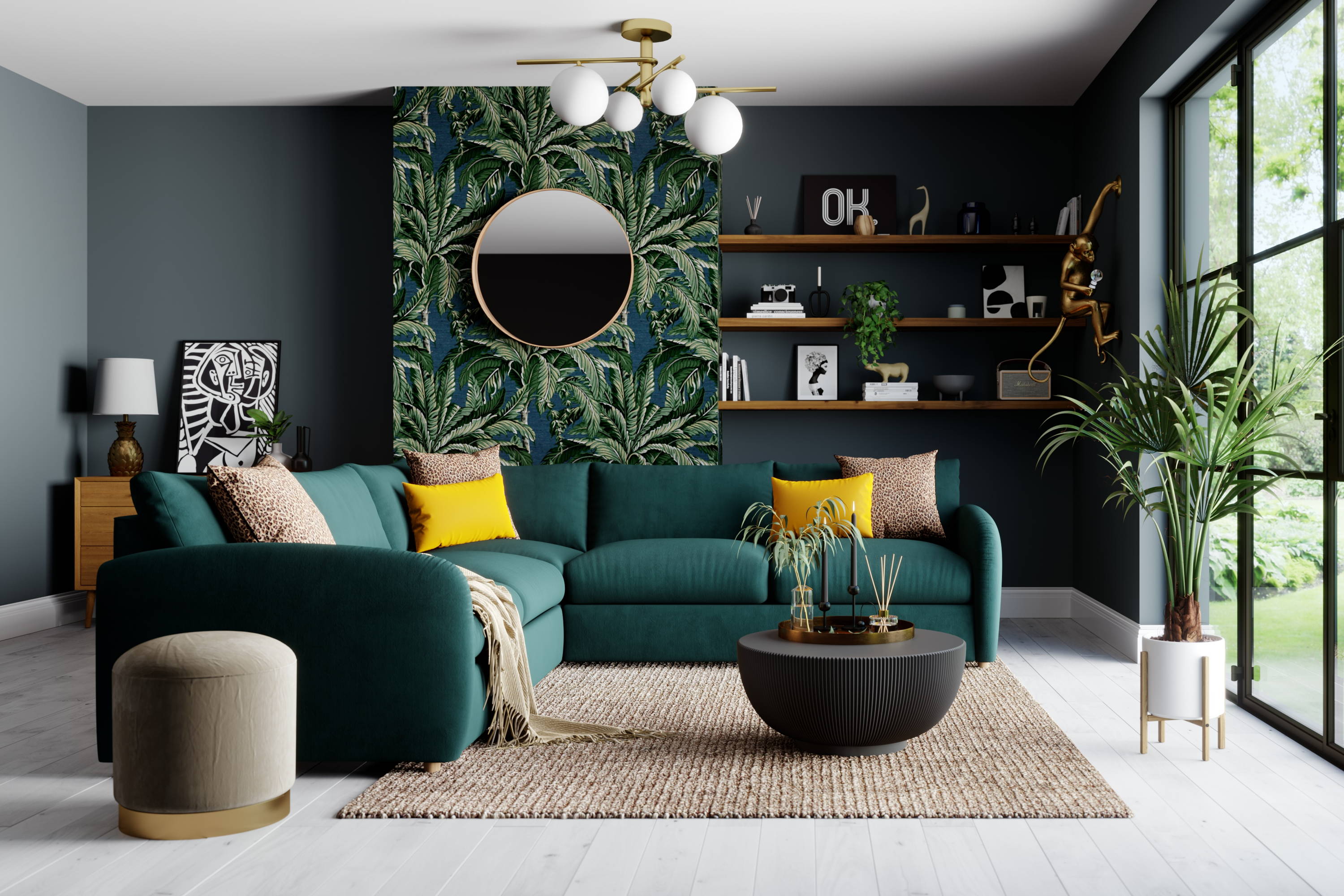 Looking for a large corner sofa slim enough to fit into tight spaces? The Small Biggie is the one! The slim armed design brings BIG comfort in small spaces. If The Cloud Sundae is too big for your home by only a few centimetres, maybe The Small Biggie can be your space saving hero? Just like the other collections, The Small Biggie comes with spill resistant fabric and a 15 year frame guarantee. Smart and stylish… the perfect combo.
How to fit a large corner sofa in your home
Do not fear! Just like all our other sofas, the large corner sofa arrives in pieces and can easily fit through even the tightest of doorways. You won't have to stress about climbing up your stairs because these modular sofas can do them in a breeze. Read our guide on fitting a sofa into your home.
How do you assemble a large corner sofa in a box?
Made with a base, arms, back, legs and cushions, the large corner sofa can be assembled in minutes with no tools required. If you've got a pal that can help you lift each part, it'll make the job a little easier. Simply clip each piece together and you're good to go!
Want to know more about our large corner sofas? Read our corner sofa buying guide.