Small-space living can be tricky. When you're faced with narrow doorways, winding staircases and cramped rooms, it can often feel like a real challenge to take control of your home. However, cosy (aka compact or squashed) homes are increasingly becoming the norm for people, so it's time we face this challenge head-on… which is exactly what we've done!
After conducting some *super scientific* research and analysing the space-saving results, we've decided we're going to let you in on a little secret… Are you ready for some snug room ideas?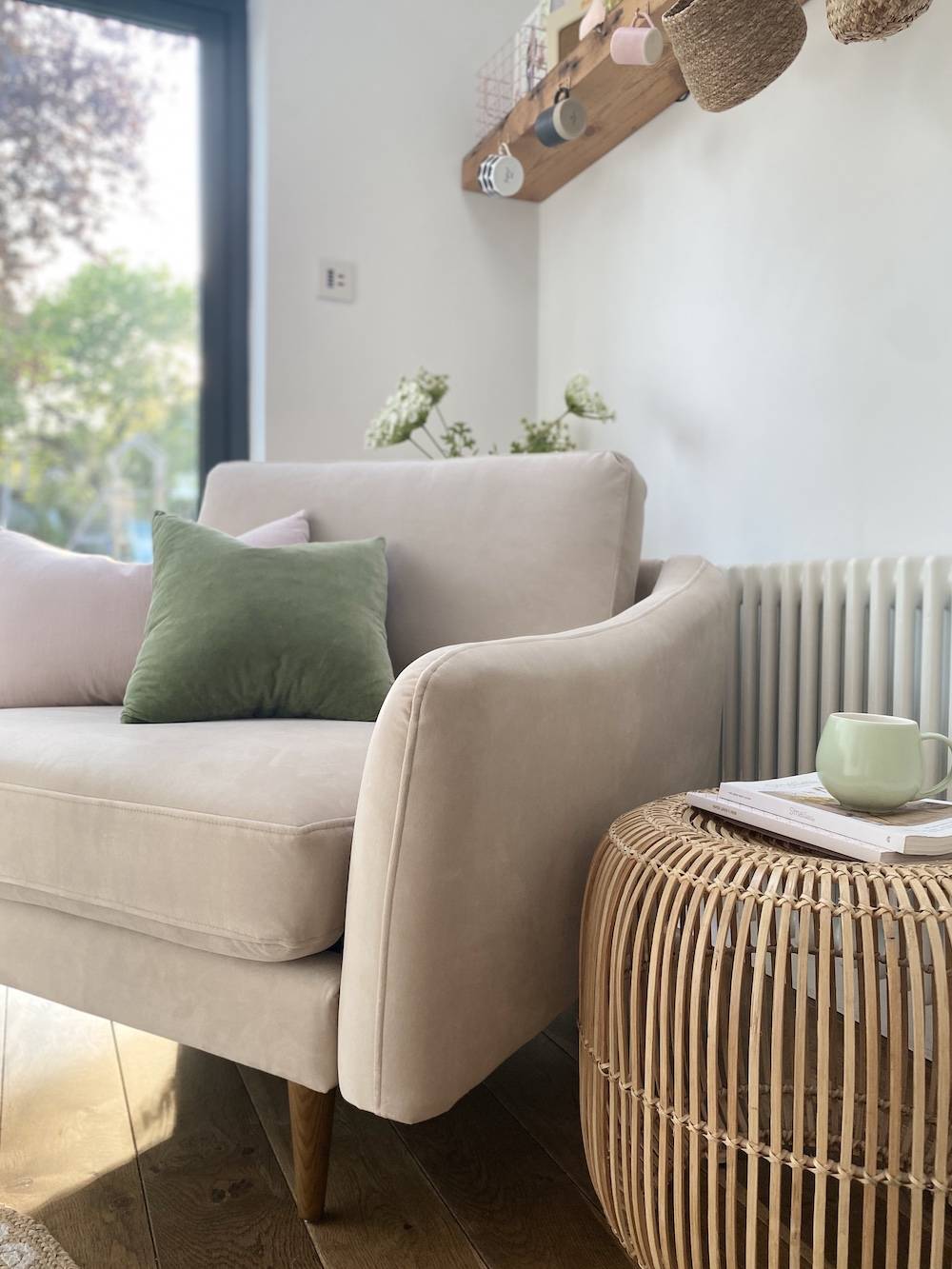 1. Buy furniture designed for small spaces
The goal here is to use as little space as possible. If you've got an undersized room, then an oversized sofa probably isn't the best way forward. Reduce the amount of space being hogged by the sofa by choosing a more compact option to rest your bum…. A Snuggler, perhaps!
Snugglers are the perfect solution if you're short on space. Larger than an armchair, but smaller than a sofa, they're the ideal size for kicking back in those less-than-spacious corners of your home. If you feel like getting extra cosy, our snugglers can even fit two (although they're so incredibly comfy that we wouldn't blame you for choosing not to share…). Find your Snuggler today with our Snuggler Buying Guide.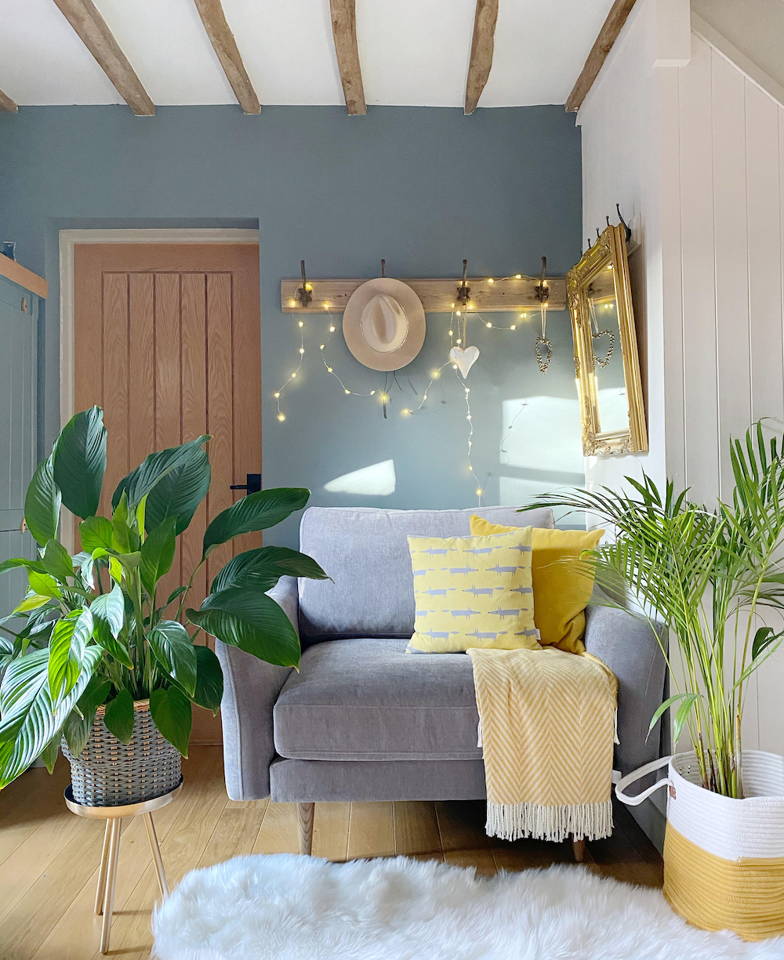 2. Choose funiture with legs!
Now, our next tip is an absolute game-changer. One of the best ways to create the illusion of more space in a not-so-spacious room is to get your furniture off the floor! Start saying no to chunky, legless furniture that takes up all your floor space, and YES to scandi-style leg options that spaciously display the floor that we're so eager to maximise. Trust us - this will make your room look and feel bigger than ever.
The Rebel collection is a great option for creating space at floor level; with taller wooden legs, it offers a useful (and super stylish) solution to tricking the eye and enhancing your space.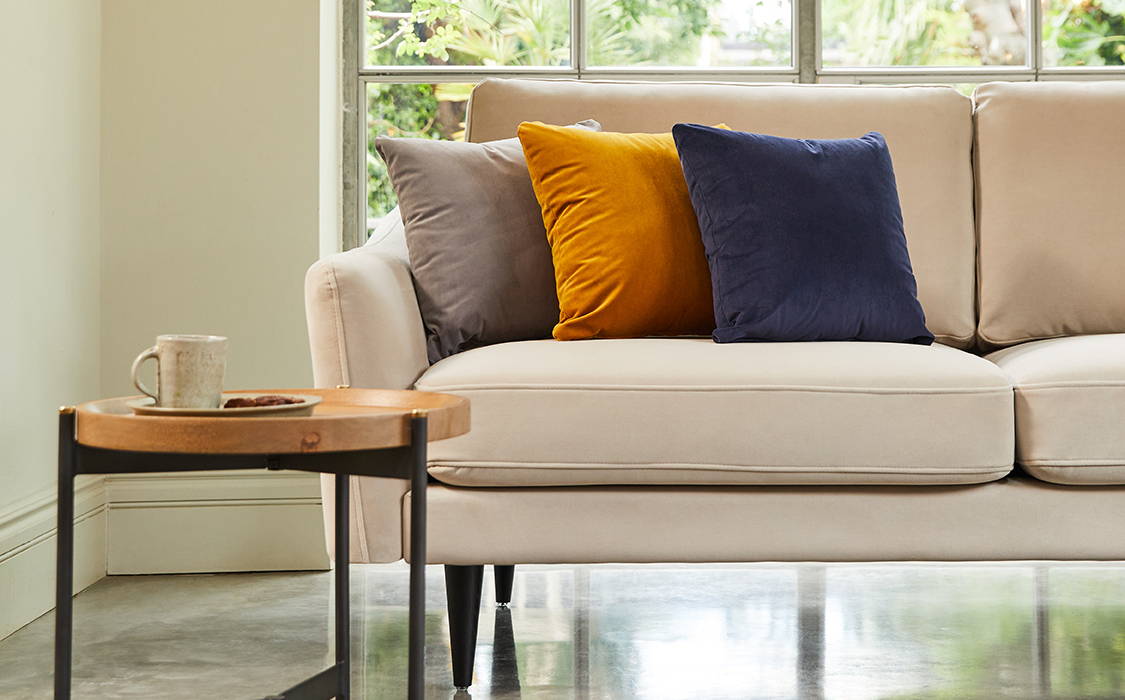 3. Get a sofa with storage
This next tip may seem obvious, but it's way too important to miss out. When maximising your room, space-saving storage is an absolute must! All of those little bits and bobs that often find themselves taking over shelves, window sills and any surface that has a spare inch… they need somewhere to go!
That's why we couldn't recommend built-in sofa storage highly enough. We're talking books, toys, extra blankets - you name it, you can hide it! If this sounds like something you need in your life, then our latest Cloud Sundae and Small Biggie collections offer just the solution. With storage options in the chaise sofas, you can start stashing away your clutter and taking back control of your space.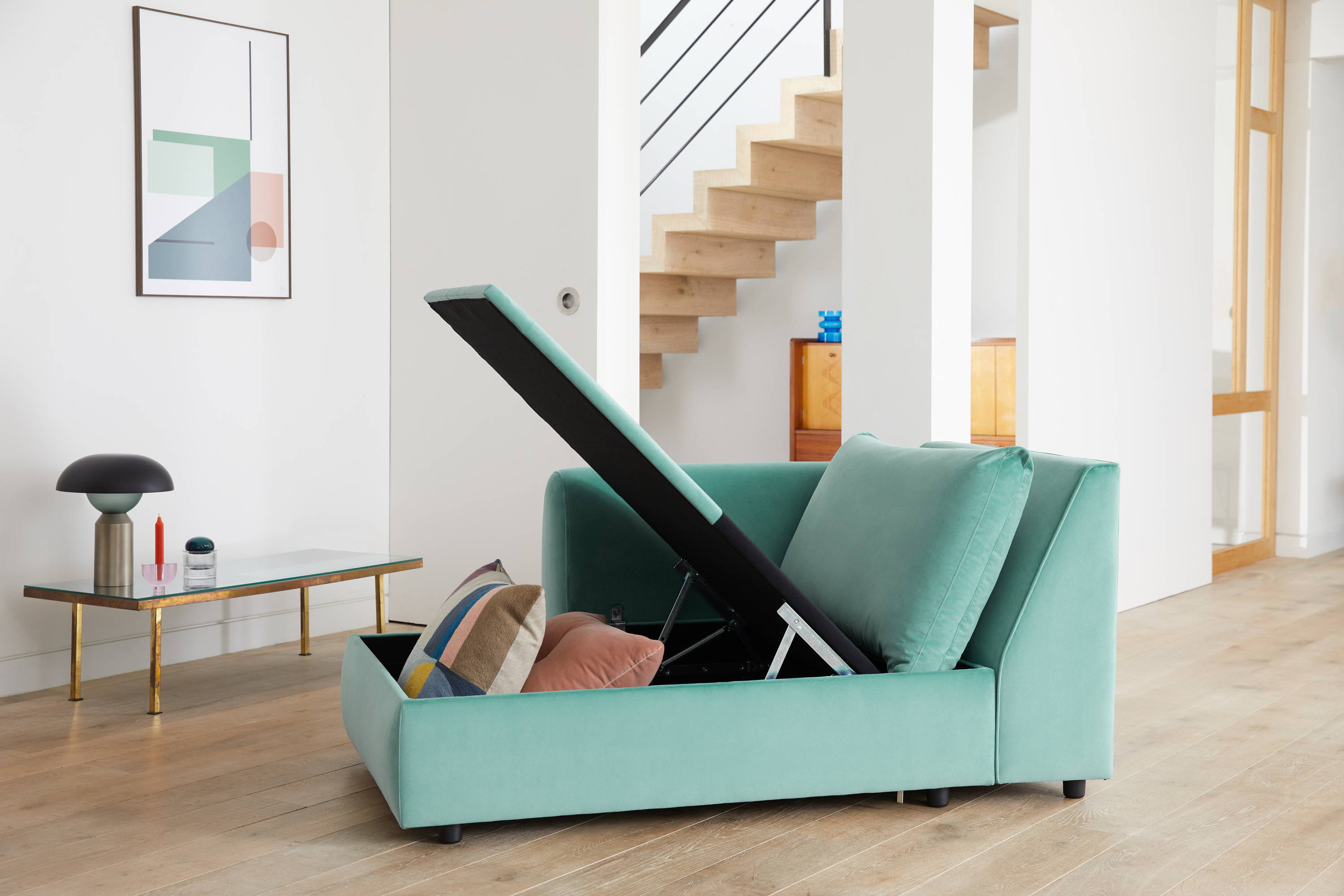 4. Get your hands on multi-tasking furniture
So, we've talked about furniture that doubles up as clutter-clearing storage, but there's still an abundance of other multi-functional ways to maximise the use of a space. Let's start with the humble footstool. Not only does this provide the perfect resting spot for your tired feet after a long day at work, but this little piece can also function as an extra seat, as well as a makeshift table to hold your snacks. It's a win-win…win! Find yours with our footstool buying guide.
Another multi-functional must-have (especially if you struggle to get rid of your friends after a late-night wine and cheese catch-up) is a sofa bed! The same size as a regular sofa, a sofa bed is an excellent addition if you want the ability to adapt a room to your needs without compromising on space. As you can tell, we're totally here for flexible furniture in a small space! Find out more about our sofa beds in a box here.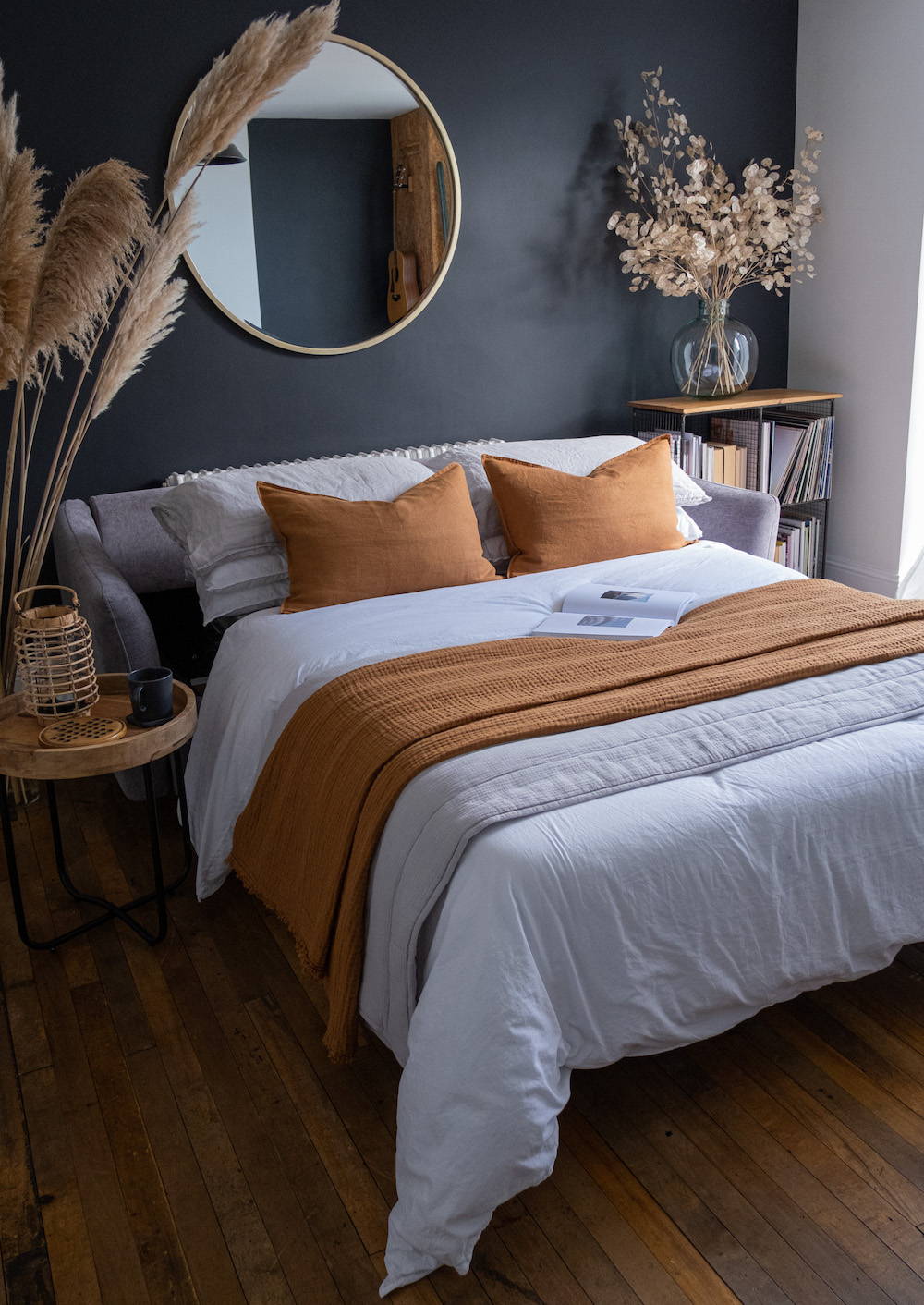 5. Think about the future with modular sofas!
And now for our final tip: make sure you don't forget about the future! So you might have a small space now, but who knows where you'll be in a few years' time? Perhaps you'll have a big move on the horizon, or maybe your family will triple in size. Anything is possible! This is precisely why we're firm believers that fully modular furniture is the way forward.
With our fully modular Cloud Sundae and Small Biggie collections, you can start with a Snuggler and expand as and when you're ready. The modular possibilities are infinite so your sofa can follow you to whatever size space you find yourself in.