Do you remember that scene in Friends when Ross couldn't fit his sofa into his upstairs apartment? Every year, far too many people find themselves in situations where they have a sofa too big to fit into their homes. Well, that's where Snug comes in.
Our small sofas are guaranteed to fit perfectly into any home. Not only are the 1.5 Seater Snugglers and 2 Seater Sofas small enough to fit into any nook, but they are even delivered in parts and can be assembled and disassembled easily - no tools needed. Effortlessly carry your new sofa through tight spaces without measuring up. Join us as we list the best small sofas for your home.
But before we jump into that, we want to tell you about our new collection The Small Biggie which features fully modular self-assembly sofas. The comfortable couches have slim arms so it can fit into those awkward spots in your home. Think BIG comfort in small spaces.
Big Comfort in Small Spaces
You don't need to compromise on comfort when choosing a smaller sofa. All our small sofas are designed to bring ultimate comfort even in tight spaces. With plush, plump marshmallowy cushions, you can sink into a new realm of cosy in every awkward alcove and tight living space. Don't believe us? Try our small sofas out for yourself in one of our showrooms. Find your nearest store here.
The Big Chill Small Sofas
With flat arms perfect for resting your morning brew, small sofas from The Big Chill collection are perfect. Take a look at our popular 1.5 Seater Snugglers and 2 Seater Sofas (otherwise known as your soon-to-be favourite spots).
Made with spill resistant fabrics, these small sofas are ideal for those looking for a contemporary vibe in their small space. Two people can comfortably fit on these thrones... but that's if you're up for sharing. Check out the full Big Collection here.
The original sofa-in-a-box collection, The Rebel is a favourite. The classic mid-century design will transform any living space, no matter how small. We offer a range of sizes in The Rebel collection including 1.5 and 2 Seaters.
Much like The Big Chill collection, these sofas are spill resistant, available in chenille and velvet polyester. Popular colours include Deep Blue Velvet, Taupe Velvet and Grey Chenille. There's sure to be one that matches your vibe.
Check out the full Rebel Collection here.
The Cloud Sundae Small Sofas
Fully modular and made in the UK, The Cloud Sundae collection also features comfortable sofas that assemble and disassemble in minutes - no tools required. Scroll through pictures of our small velvet sofas and pick from small sizes such as 1.5 seaters, 2 seaters or even a small corner sofa.
And if you're looking for space-saving solution, they are the full package as they can even be styled with no arms and there are storage options.
Check out the full Cloud Sundae Collection here.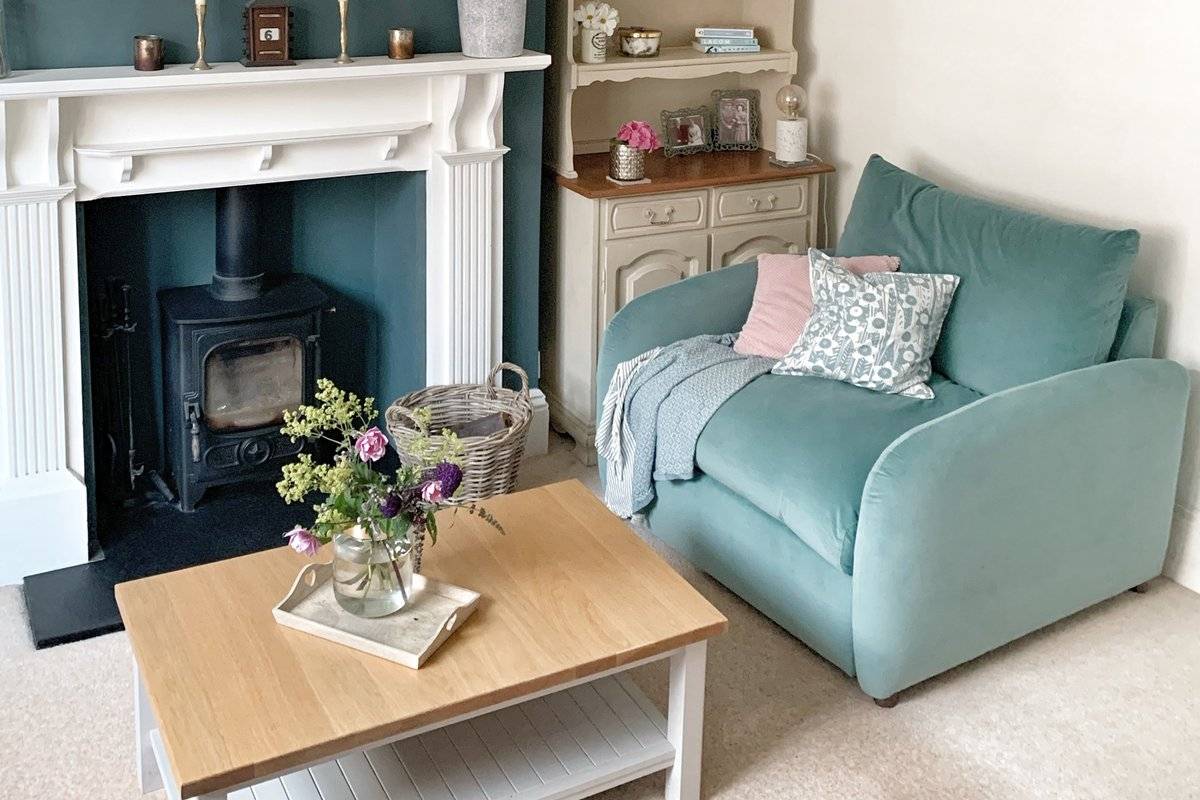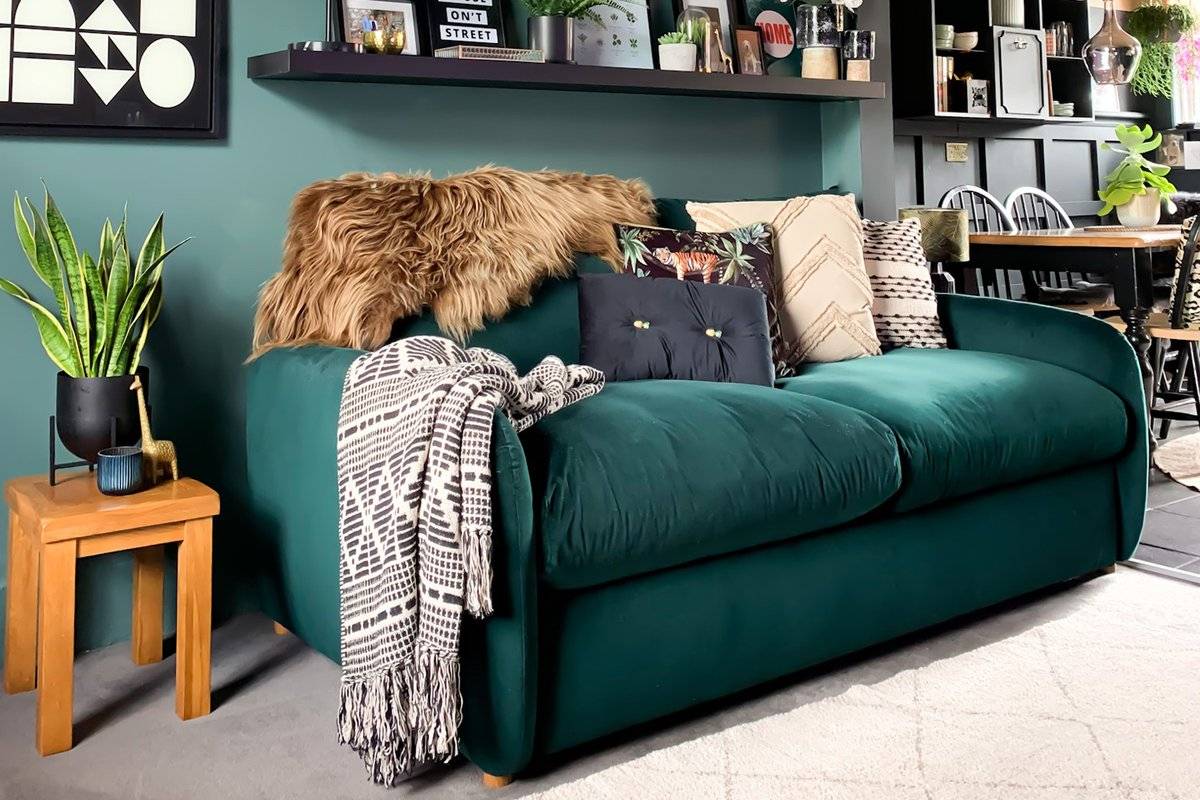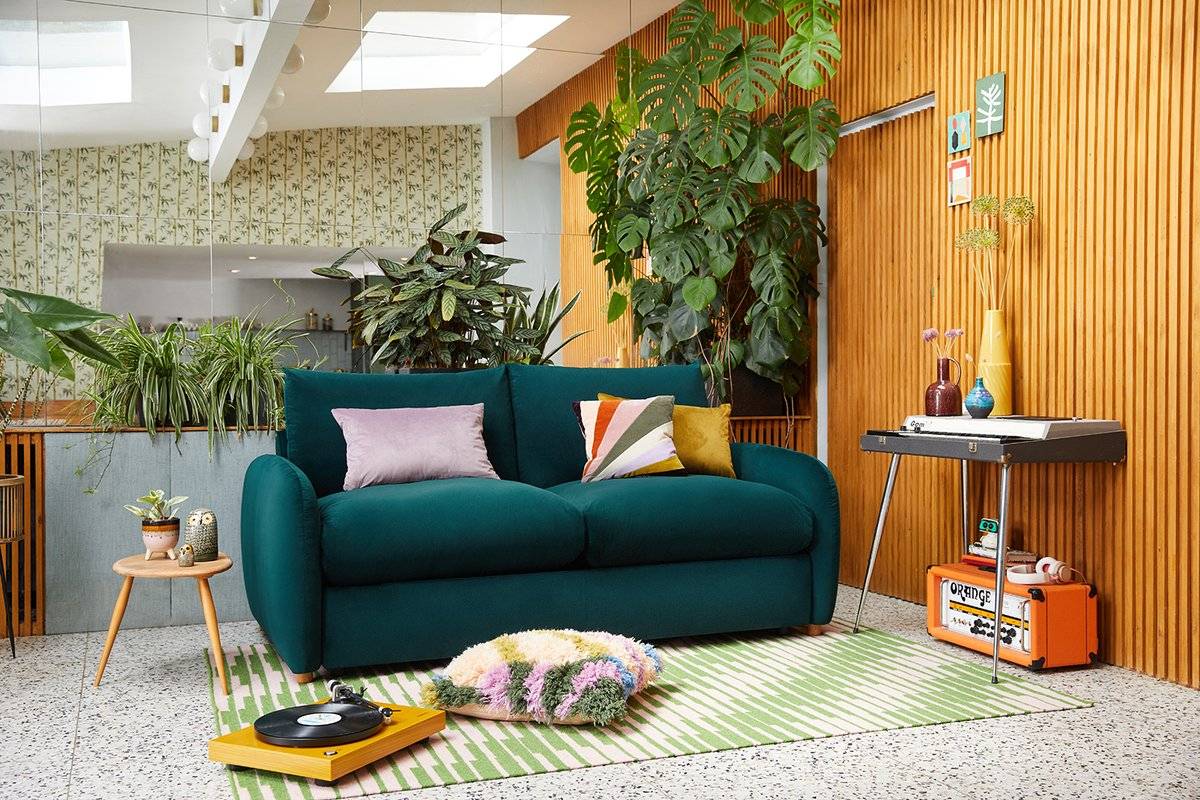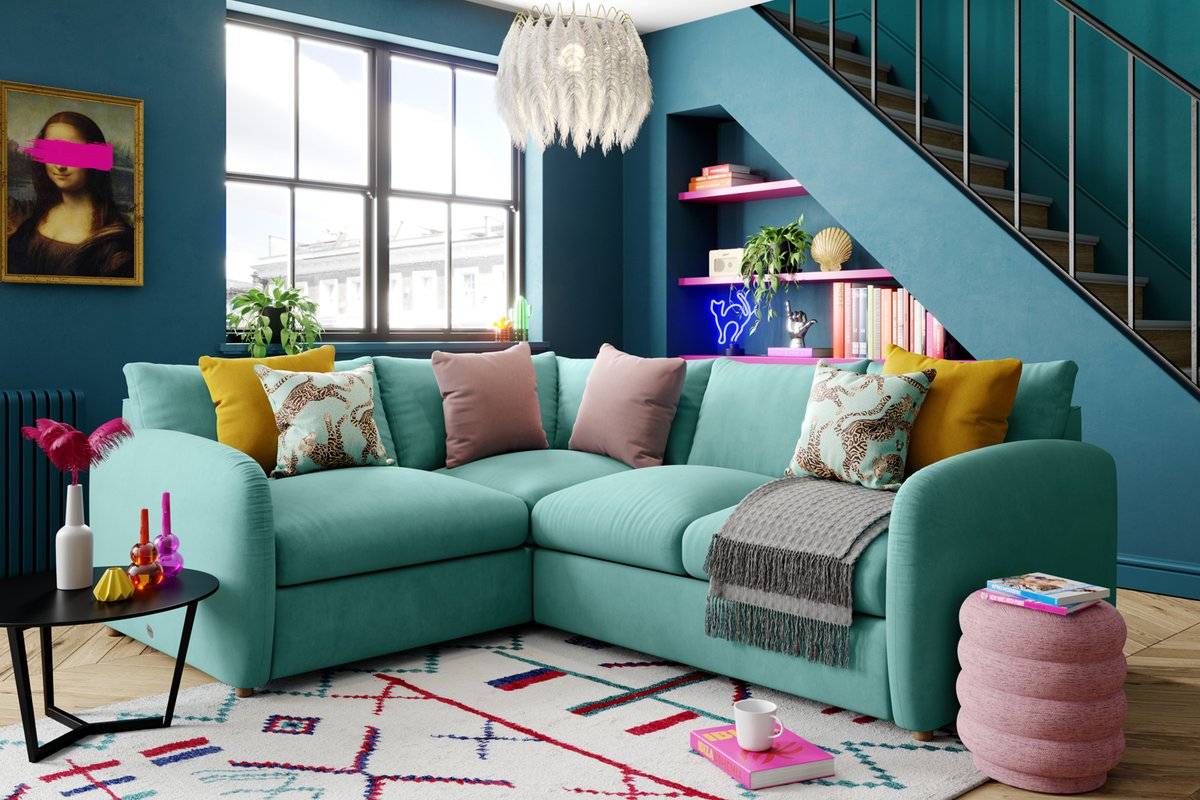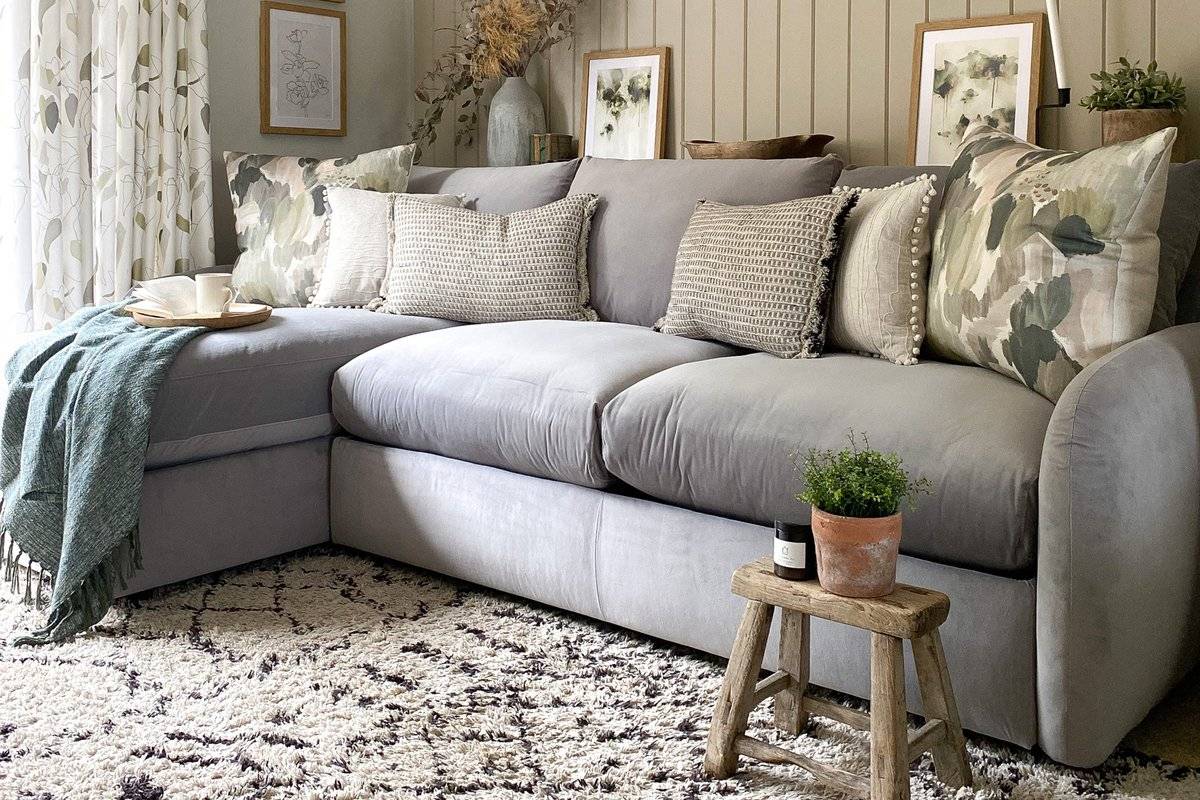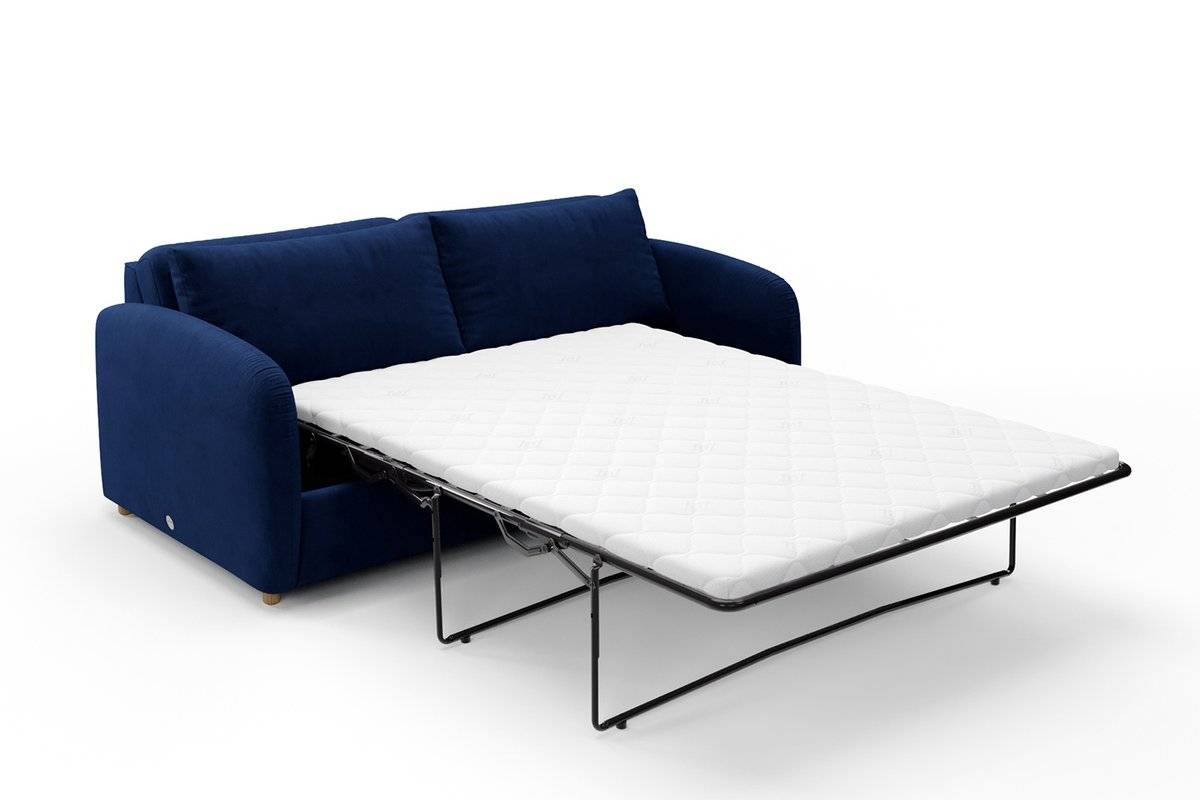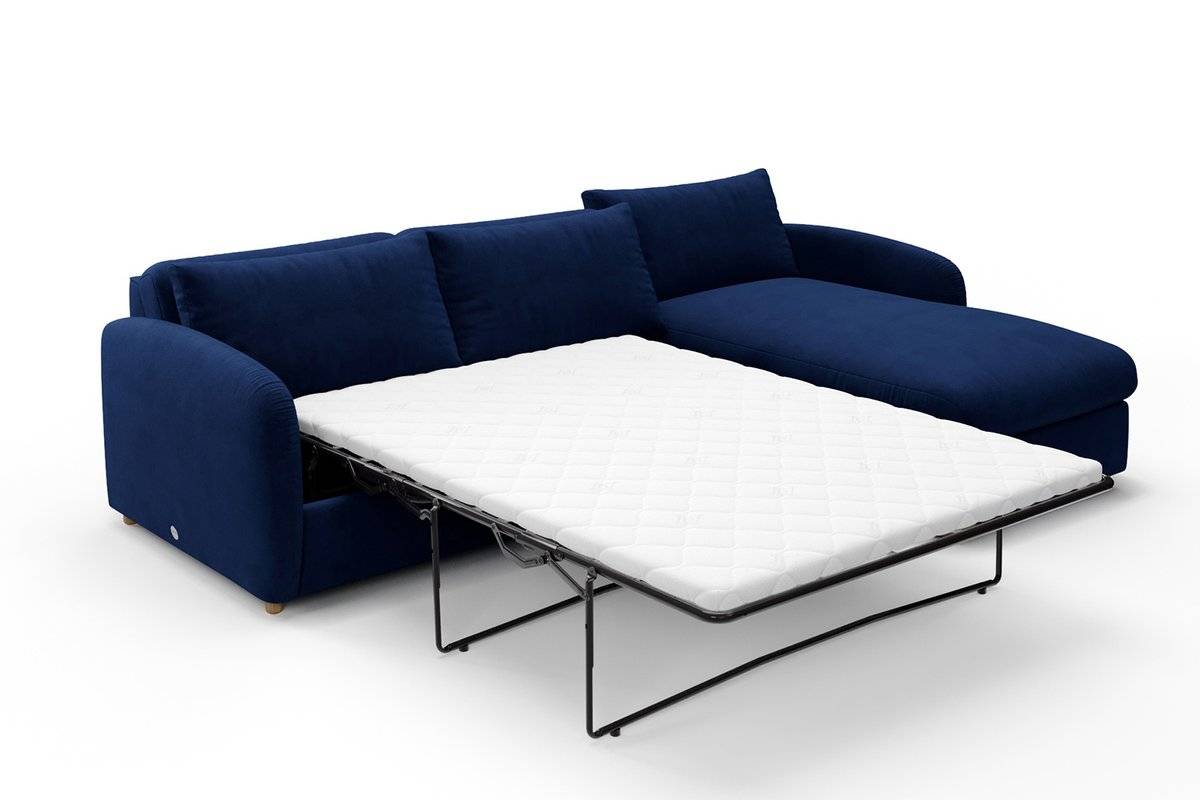 The Small Biggie sofas are the ultimate space saving collection. Take a look through the range of modular sofa options including Sofas, Sofa Beds and Snugglers, all guaranteed to fit into any awkward spots.
Similar to The Cloud Sundae, these sofas can be styled with arms or without arms, and they have storage options. You can also swap the arms across both collections to switch up the look and make the most of your space.
The Small Biggie collection comes in a variety of colourways to fit your vibe. Choose from Pine Green, Midnight Blue, Soft Teal and Warm Grey.
Check out the full Small Biggie Collection here.
Our small sofas are guaranteed to fit into any room
What's more annoying than long delivery times, we hear you ask? When the sofa turns up at your door, gets dropped outside and you're left to figure out that you can't actually get the piece of furniture into your home, let alone your living room. That's why all our sofas (even the large corner sofas if you ever want to up-size), are delivered in parts and arrive in convenient recyclable boxes for you to effortlessly carry into your home, fuss-free. There's no tight door frame, windy staircase or narrow hallway that our nifty sofas can't tackle.
Snug sofas can grow with you!
Let's talk about our innovative modular designs. Each of our sofas are created to slot together and be taken apart whenever you need - the idea is that you never have to leave your sofa behind. Say, for example, you choose to purchase a small Snuggler to fit into your small space but you later move home and can fit a corner sofa, you can easily extend it with a corner piece and other sofas. Simply slot the components together without the need for tools! It really is that easy.