So, you have questions about the sofa in a box. We can only imagine what they are. How does it shrink to fit in the box? Will it be hard to grow? Do I have to water it? Well do not fear, we're here to answer your burning questions.
Picture the scene: you ordered a sofa 12 weeks ago, it's finally arrived and you've managed to get it to the ground floor of your building, but it physically won't pivot round the stairs. You're just wishing you could chop it in half and put it back together again.
That is where Snug comes in. All our sofas are delivered in parts, which perfectly fit into your home, and can be assembled in minutes. No tools required, and no tears shed. Designed with an easy slotting system, your Snug will also be ready to disassemble as soon as you're ready to move.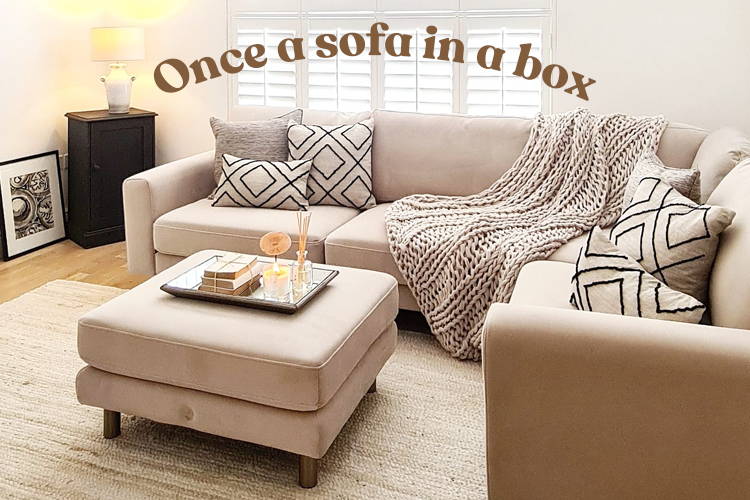 Wow that sounds great, tell me more!
We thought you'd like the sound of that. Now, our sofas aren't just made to come in boxes - they're made to be lived on.
Nobody's life is ever perfect, there's always messy kids, messy food, and messy pets to contend with. But we know that the sofa is the heart of any home so we've built ours to be ready for life to come its way. With durable, spill-proof, vegan fabric, you can enjoy life without worrying about the consequences.
You can have a Snug modular sofa in a box as a 1.5 Seater Snuggler, 2 Seater, 3 Seater or a Corner Sofa of any size and shape.

And despite the name, each of these sofas won't literally fit into one box. They come in multiple small boxes for your convenience. Check out our shipping information here.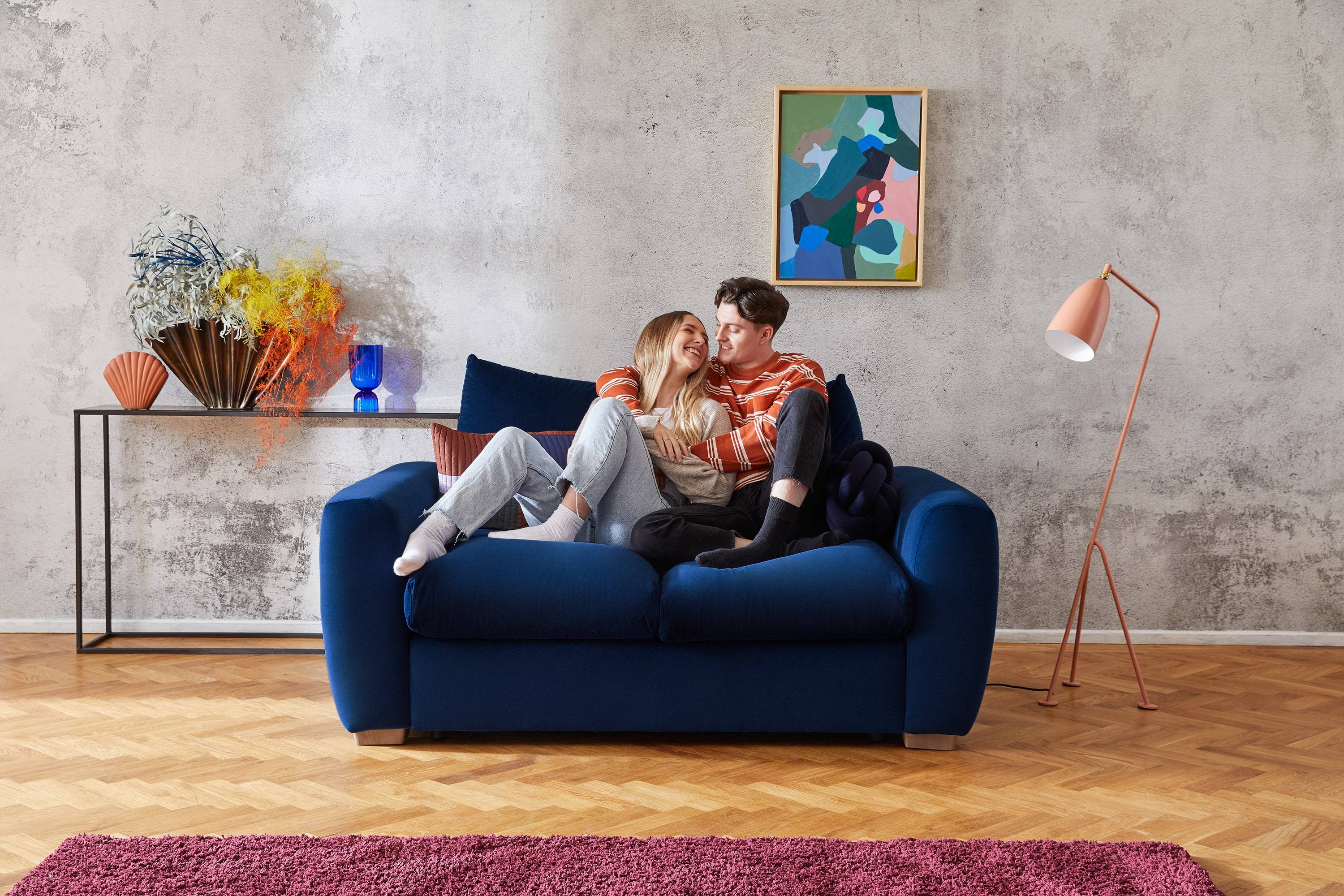 How do you assemble a sofa in a box?
Assembling a sofa has never been so easy as the pieces just slot together with ease.


Put on the sofa legs by twisting them clockwise. Make sure they are tightly fixed to the steel reinforced base.
Align metal brackets on the base and arms. Fix them by pushing the arms down.
Secure the back tightly by pushing it down.
Put the cushion on. Enjoy!


The record for the fastest assembly of The Rebel 3 Seater (the original sofa in a box) is 2 minutes 47 seconds. If you think you can beat that, record yourself and send a video.
How comfortable are they?
They are unbelievably comfortable. Marshmallowy plump bliss is the only way to describe our Snug sofa. Our sofas are made from the best quality materials such as; hardwood frames, pocket springs, foam and fibre.
All of this means A-class comfort and a strong frame. Seriously, we mean it. Many-a happy customer have jumped on it, and their sofas are still standing.

Don't believe us? You can visit us in-store or just order a sofa online and try it out with our 100 day money back guarantee.
What does modular design mean?
You didn't think that they were normal sofas, did you? These sofas are modular, which means you can easily transform a 3 seater into a corner sofa at a later date.
In October 2019, we launched the world's first 'modular sofa in a box', delivered in days. This innovative design gives people the freedom to customise their sofa to any shape and size.
You can arrange any of our corner sofas to be a left or right hand corner as all Snug pieces are designed to quickly disassemble and slot into each other for the next comfy, cosy layout.

Our most flexible collection is The Cloud Sundae. Fully modular, you can create a shape of any size and shape as the pieces simply slot in together and it even comes with optional storage. For example, you could combine a Snuggler and 3 Seater to make a 4.5 Seater Sofa. The possibilities are limitless…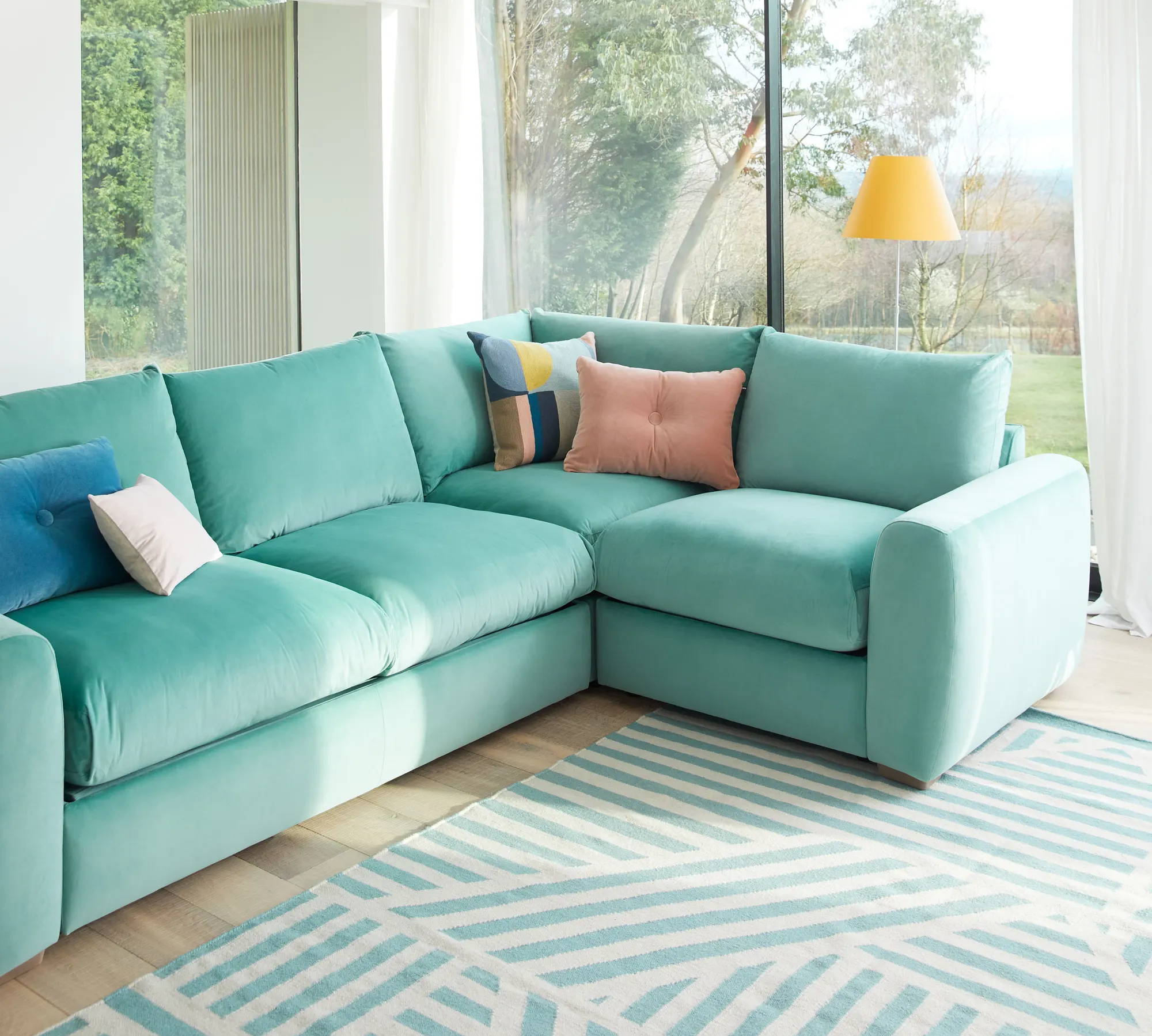 What are people saying about the sofa in a box?
It comes to no surprise that the Sofa in a Box is an upward trend in the furniture industry. After all, who wants to wait weeks for a sofa only to find it won't fit through doors and up the stairs?