Picture the scene: You've just walked home from school after being given a pink gummy band from your crush which means they totally fancy you. There's a new MySpace survey to fill out and you've just rented Bring it On from Blockbuster to watch with your besties for the 1000th time. Life is good.  
The 2000s were a pretty unbeatable decade for us, which is why we're throwing it back to the good old days with our 00's event!
Wins Tickets to the Ultimate Throwback Gig

Get ready to relive your teenage dreams as we're bringing together 3 iconic boy bands to perform at an exclusive gig for one night only and you're invited! You and a friend will get to watch (and meet!) Blue, Five and Blazin' Squad and watch the whole show from the best seats in the house (a Snug sofa, of course). For your chance to win tickets, simply sign up here.
To get the Snug team excited, we asked them to reminisce and share their favourite noughties throwbacks. How many of these do you remember?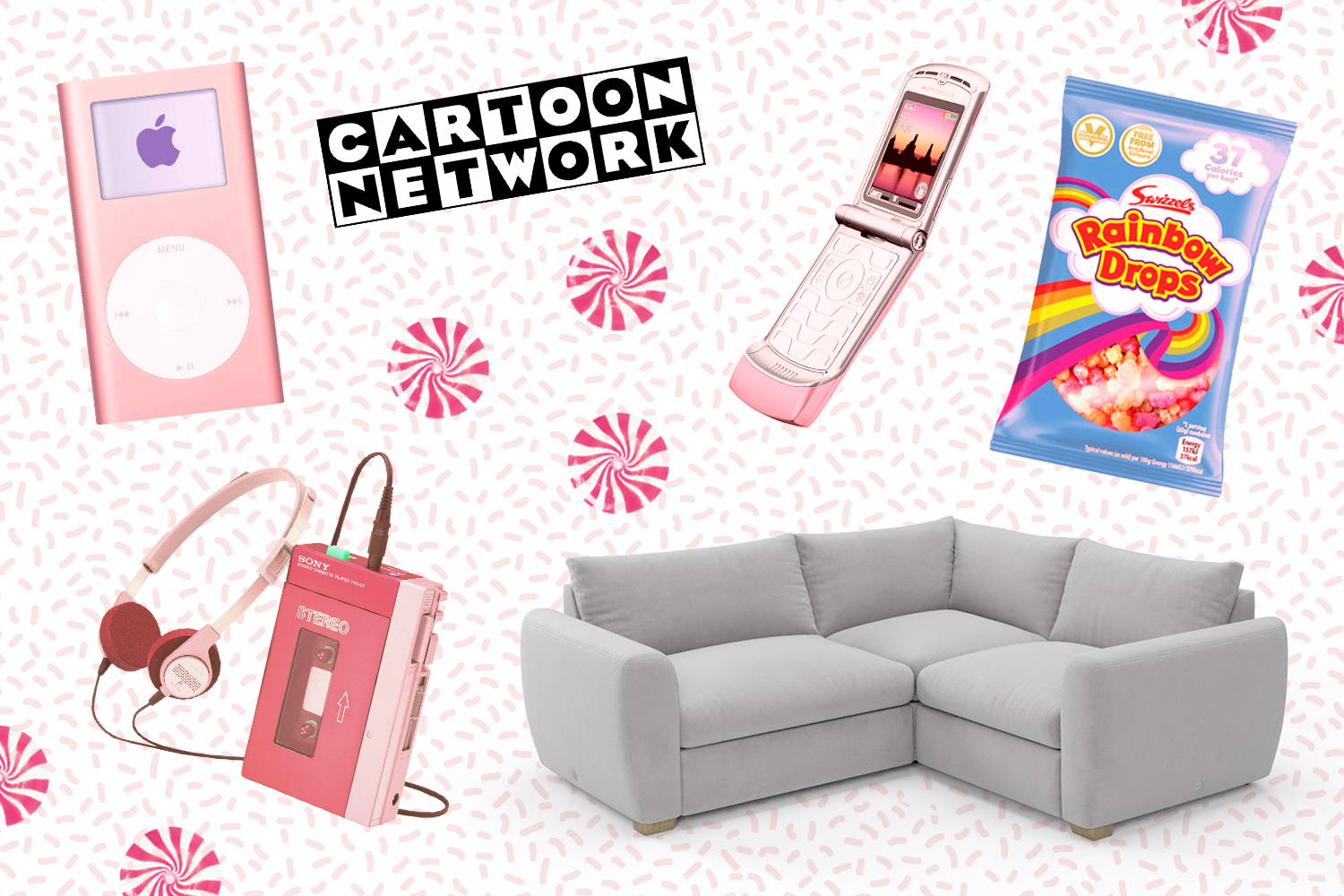 Aoife Smith - Social Media Executive

My pink Motorola flip phone - my first ever phone! With its week-long battery life and styled with a collection of about 7 phone charms that I got inside of a Kinder Surprise, this bad boy went everywhere with me (I can still hear 'hello moto' ringing in my ears now...) The things we would do for a battery life like that now!
Charlotte Page - Trading Executive

My Sony Walkman - I've always been obsessed with music and I took this Walkman everywhere with me.
We think it's time to dig out the old Walkman from the loft and crank up the volume to some Destiny's Child as you lounge on a Cloud Sundae. Ahhh, immaculate vibes.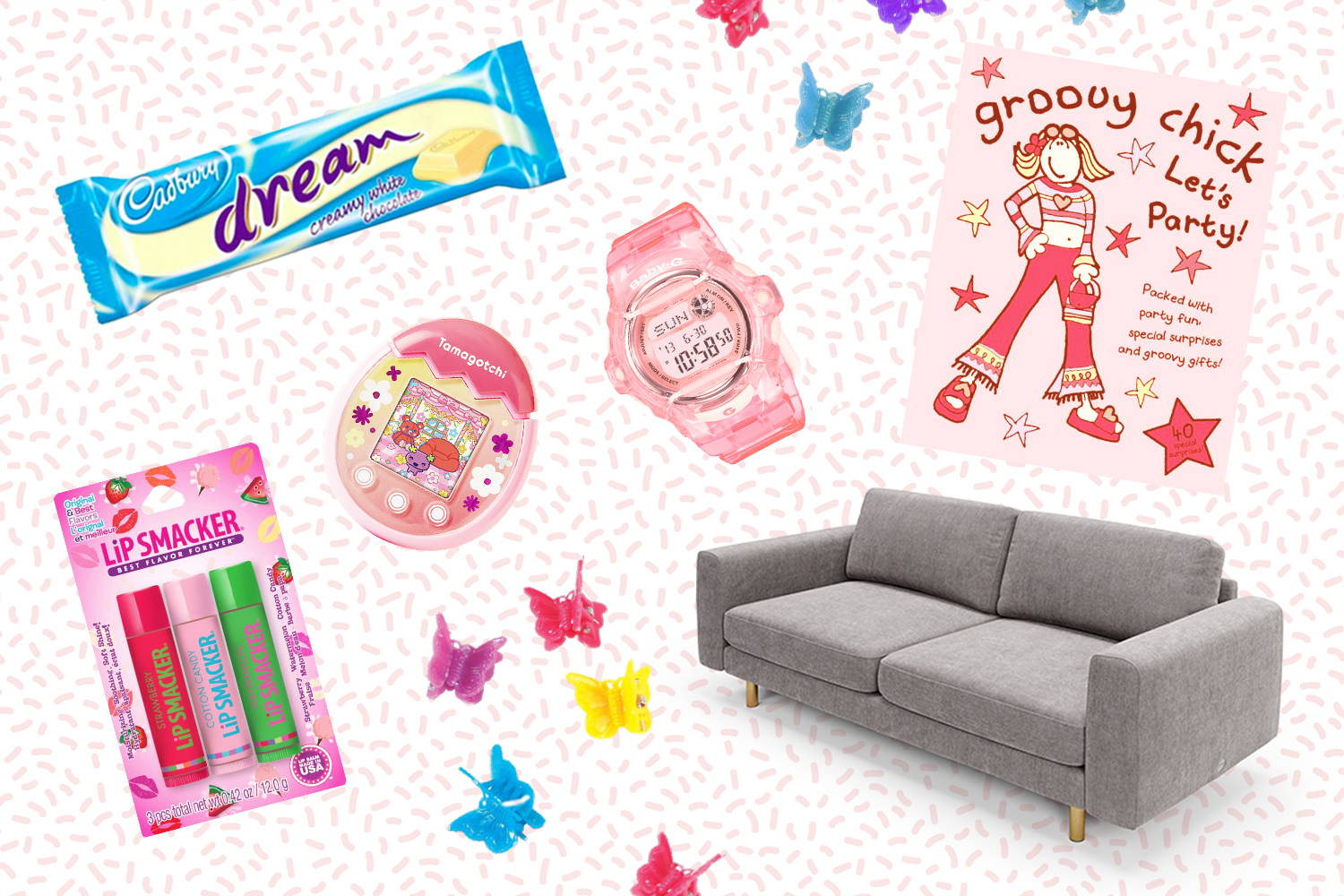 Emily Weatherill - Copywriter

Tamagotchi's - I was obsessed with these little eggs, I brought one with me everywhere. My biggest accomplishment to date is caring for my digital pets so well that they all lived until old age. Can you still buy them now? I think I need one.
Claire Miles - Influencer Executive

The full Groovy Chick collection - because, frankly, who didn't want their entire bedroom to be styled head to toe in Groovy Chick merch?
Yes! Groovy Chick was THE best. Actually, a Groovy Chick cushion could be the missing detail to accessorise your Rebel 3 Seater. And did you know The Rebel is the perfect spot to sit down with your own Tamagotchi?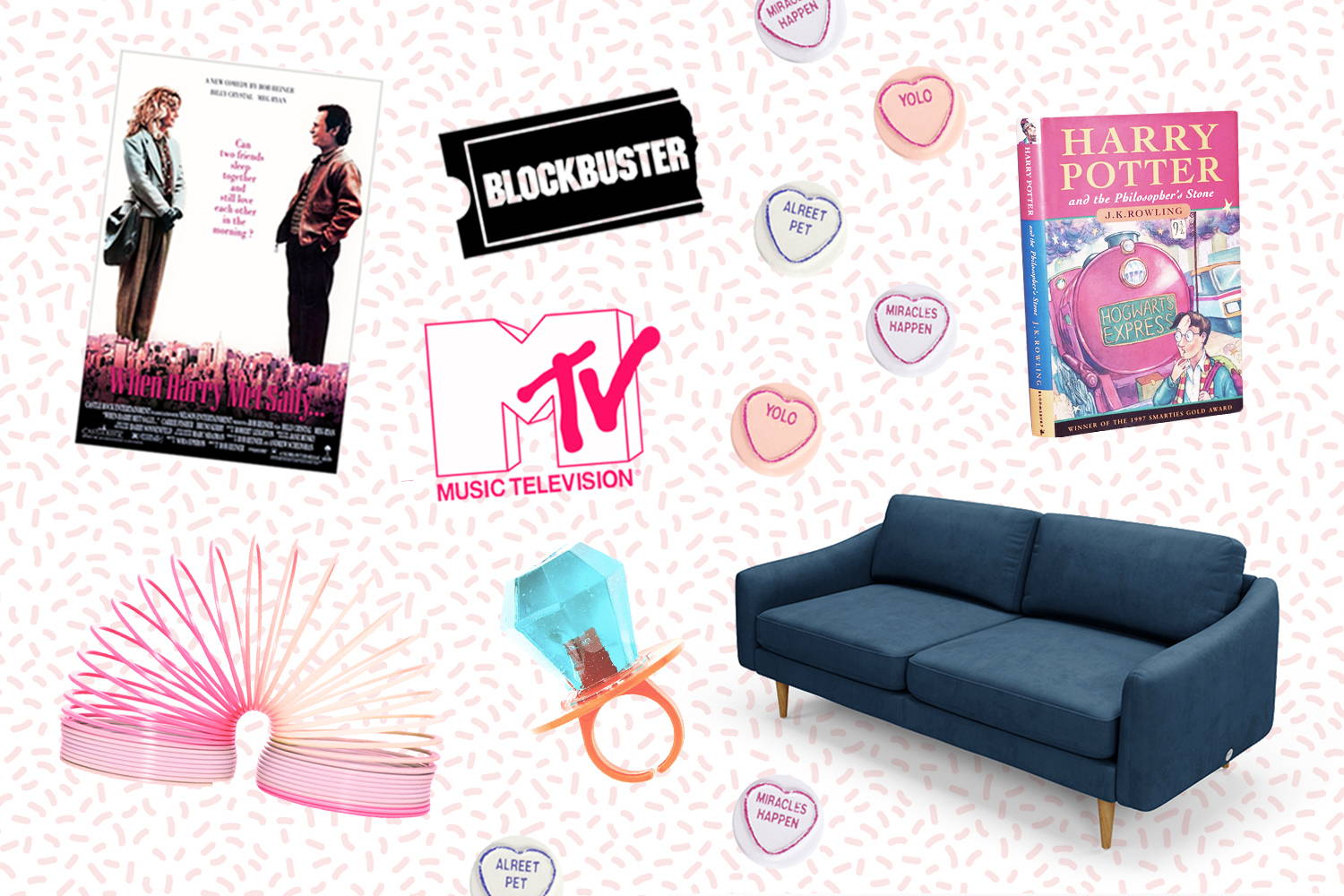 Megan Bradley - Campaign Executive

Blockbuster Video, the nostalgia of picking out a movie, popcorn and sweets for the weekend will never get old for me!
Lauren Hannifan - Brand Manager

My butterfly hair clips. And layered tank tops over white t-shirts!
Andy Richley - Tech Manager

The Potter Novels. My kindle's lovely, but…
We're with you on that one Andy, nothing quite beats the smell of a new book. It would have been ideal to have curled up on a Snug sofa as you read about the wizarding world for the first time. If you're still yet to begin reading this iconic series, find your new reading chair today!