Ever found yourself wondering which reality TV show you'd most likely find yourself on? Well let us enlighten you. We pride ourselves on being TV experts, so we've analysed some of our favourite stars to help you find your personality match.
You're always up for a challenge and you won't accept second place as a result. Your fun, bubbly personality means you make friends easily and people love to hang out with you. Nerves prevent you from showing you hidden passions, a little bit of confidence is what you need to achieve your dreams. You're also a sucker for romance. Your true love is out there and you WILL find them.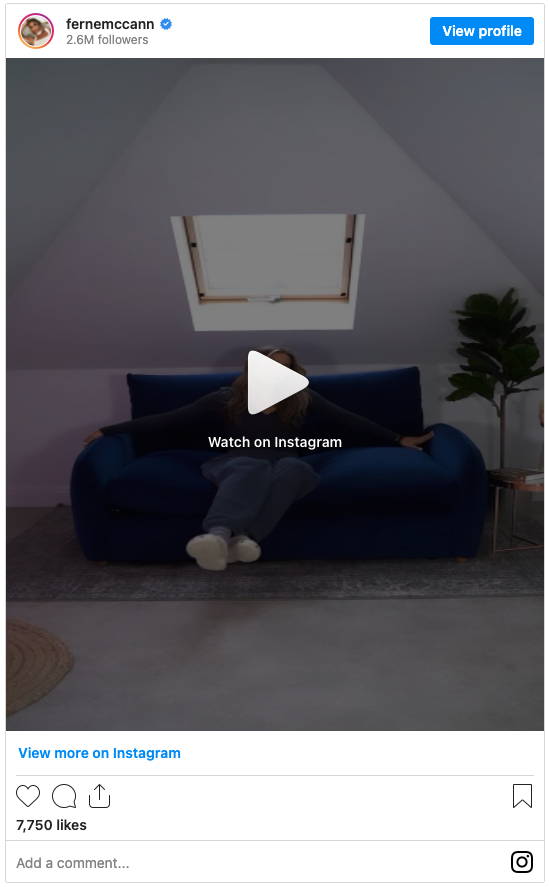 You're Ferne McCann!

Just like Ferne in I'm a Celeb, you don't give up a fight easily. You'll give everything a go once and you're not afraid to try something new. Ferne's secret talent is singing, and just like her, you need a bit of confidence to put yourself out there with your own hidden talent. Honest, you're really good! Also, Ferne loves our Small Biggie in Midnight Blue, and we're pretty sure you will too. SHOP HERE.
Most of your friends would describe you as extremely intelligent, super positive, and always trying to make others happy. You don't like seeing your friends upset and you always provide the best advice to cheer them up. Sometimes you're not the luckiest in the love department, but when you do meet *the one* everyone will describe you as a true romantic.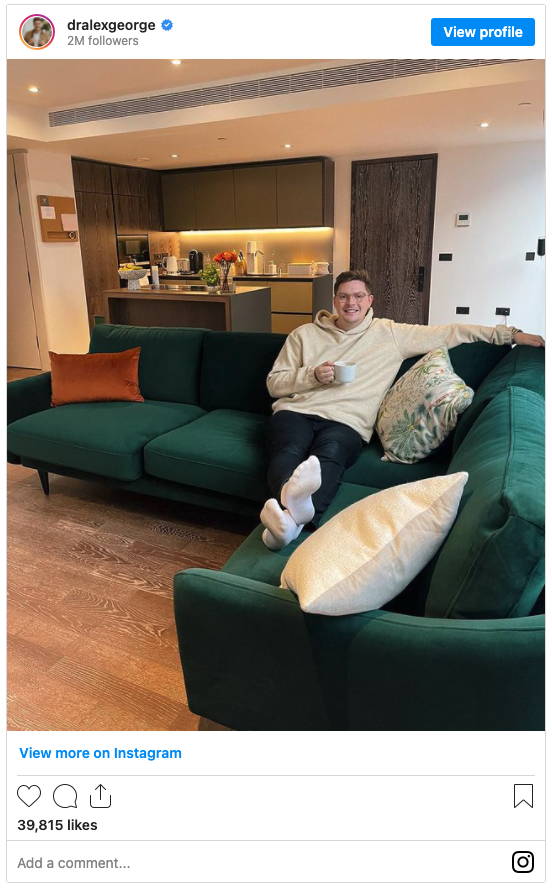 You're Dr Alex!
Just like Alex, you are a real spreader of joy, using your intelligence to make people feel good. You're level headed and sure of yourself and you know when something's not right for you. But, like Alex in Love Island, love may not always come easy to you. Keep trying though, because when it does, you'll hit the jackpot! Alex loves our Rebel Corner Sofa in Forest Green, and we think it'll look great in your home too. SHOP HERE.
Health and fitness is your true passion. Your happy place is dripping with sweat in the gym (impressive). Feeling strong and fit is important to you but you're always trying to motivate your friends and family to do the same. You also love to travel and see the world, making sure to tick every destination off your travel list. Plus, nothing quite beats a workout in 30 degree heat right?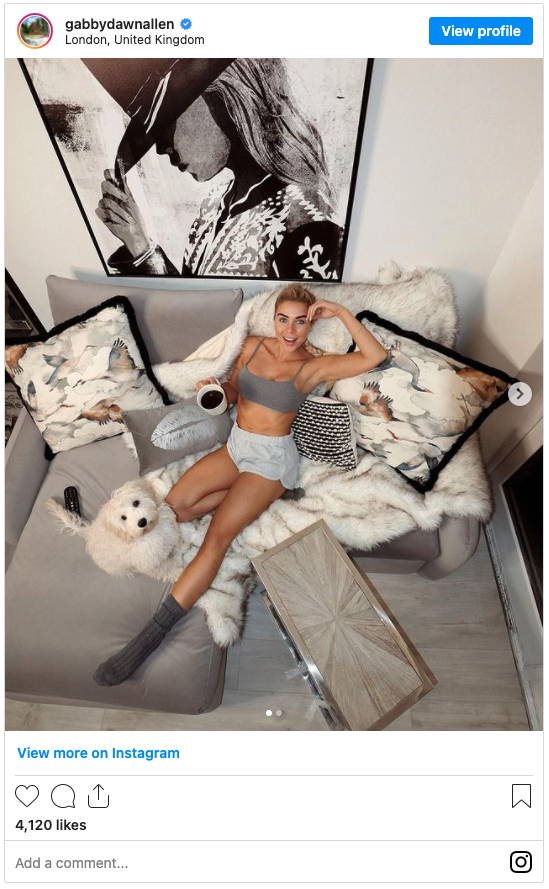 You're Gabby Dawn Allen!

Just like Gabby you're a bit of a fitness freak! Getting stronger and keeping healthy is important to you and you're a natural motivator. You're determined to see the world and spending a few months living abroad sounds like a dream. After a long workout sesh, Gabby loves chilling on her Small Biggie Chaise Corner, and you deserve that too. SHOP HERE.
You're feisty, fiery and definitely not afraid to speak your mind. People are usually shocked to discover that you've got a silly side as your first impression is much more serious. You surround yourself with friends who make you laugh and who help to bring out your own funniness. Most people would describe you as a bit of a heartbreaker.
You're Pete Wicks!

Pete is known for being slightly hot headed, but just like you, he can also let his hair down and have fun. His best friend Sam Thompson helps him do this by teaching him TikTok dances and pulling pranks. It's friends like this that help bring a bit of humour to your life, so keep them close! When Pete invites Sam over, they can be found lounging on his Rebel Corner Sofa and we bet your pals want to experience that too. SHOP HERE.
Family is very important to you, in fact, they're possibly THE most important thing. But when you're not hanging out with your nearest and dearest, you love a bit of self care. Pampering your skin is your favourite activity. A bath and a face mask is a pretty unbeatable combo TBH…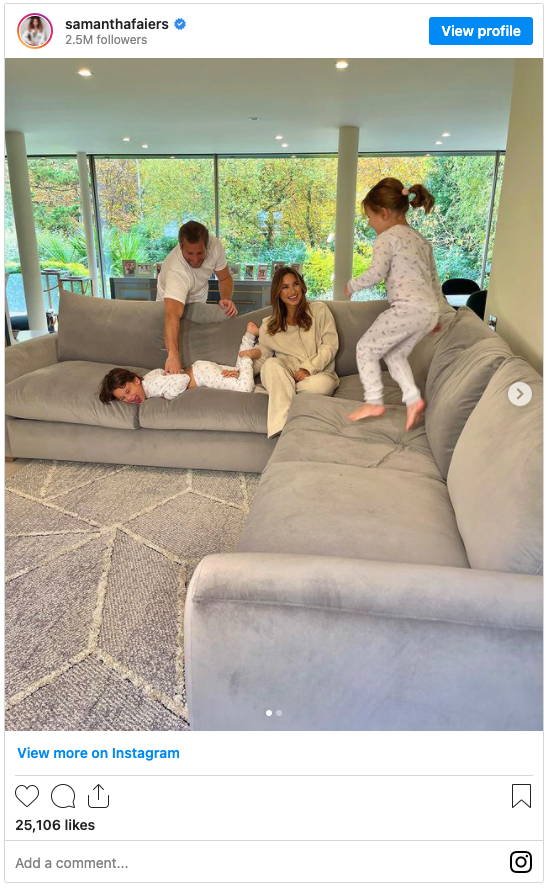 You're Samantha Faiers!
Like Sam, your idea of a perfect day would be snuggled up on the sofa, watching your favourite movie with the whole family. But after enjoying the fun and games of the whole gang being together, it's nice to step away and have a bit of 'me time'. You're kind, caring and have so much love to give to those around you. That's why you deserve to relax in the ultimate comfort of a Cloud Sundae Corner Sofa. SHOP HERE.
Caring for the planet is important to you. You try and make as many sustainable switches as you can and you're always looking for things you can do to help treat the planet better. You're also obsessed with all things health and love the feeling of being strong and fit. You're a big animal lover too, you just want to offer up all your love to little furry friends.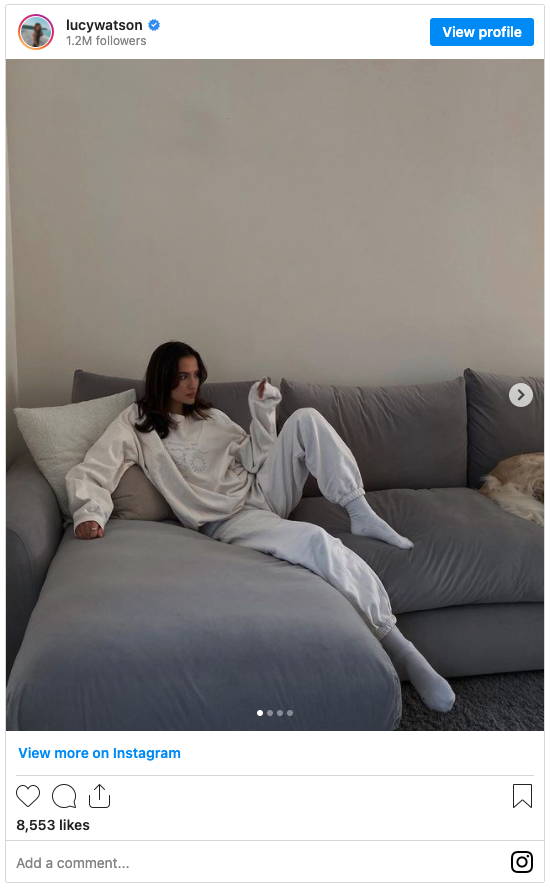 You're Lucy Watson!

Just like Lucy, you care about keeping yourself and the planet healthy. Sustainable switches and vegan products are important to you (that's why you love that all of our sofas are Vegan Friendly). You're also a big fan of cooking and love cheffing up yummy meals for the whole family to enjoy. You have a pure soul and your friends find you soothing to be around. Lucy loves our Cloud Sundae Chaise Corner and we're pretty sure you'll find it just as dreamy. SHOP HERE.
So there you have it, your reality TV alter egos. Now you can spend the rest of the day dreaming about your alternative reality TV life, or about just how cosy these celebs are on their Snug sofas…
Find your dream Snug today.