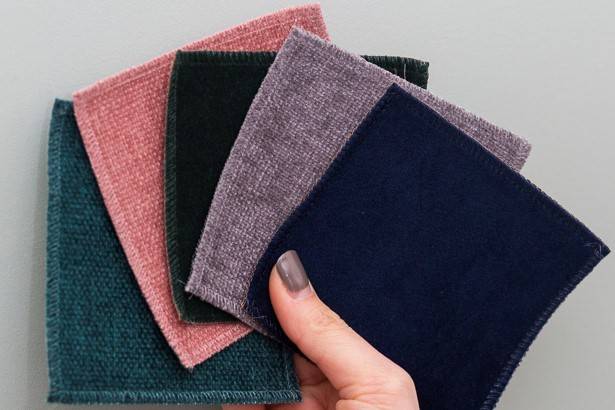 Snug fabrics are smooth and comfortable. Made with easy-care, durable and spill-resistant fabrics, they are child-and-pet-friendly. Oh, and they're vegan friendly, so you can feel good about where you're sitting.
Choose from Snug Velvet and Chenille Polyester options fabric and velvet options in popular colours such; Green, Navy, Grey, Blush, Teal and Taupe.
Which is your favourite?
Don't believe in their magical, spill-resistant powers? Test it out for yourself. When you receive your samples, stain it with something and see how easy it is to clean. Take a video or before-and-after pictures, and share it with us on Instagram. Time to get messy!
Cleaning a Taupe Velvet Sofa


Sofas with 30 day free returns
Order a Snug sofa in your favourite colour today and receive it within days (select your desired date at check-out).
You'll be sitting pretty in no time, and there's no risk. For your peace of mind, returns are easy. We'll pick up the returned sofa from you and issue a refund. It's really that simple. Go on… take advantage of our 30 day free returns policy today and get Snug!