Our Story
Are you sitting comfortably? (trust us, you could be doing better)
Gone are the days when you had to wait months for a delivery only to find it doesn't fit through your door. With Snug, you'll get your sofa with fast 'n' free delivery, then it takes just minutes to assemble (without the need for tools). It's the new, Snug way of buying sofas.

Join Rob, our founder (and OG Snugger), as he explains how he reinvented sofas with the Sofa in a Box.
How the Sofa in a Box was born

Hey, my name's Rob... the OG Snugger. I'd like to tell you a little bit about us, why we're here and how we can make your sofa buying experience 100% hassle-free.
Once upon a time (because that's how all the best stories start), I decided it was time to invest in a brand spanking new sofa. Now, I didn't say this would be the most exciting story, but I reckon it's a tale worth telling…
So, it was time to buy a new sofa and I was buzzing to create the perfect space to relax after a long day at work. I measured the dimensions and *thought* I knew what I wanted. And so, I went on my merry way to find a sofa that matched my dreams. After a few online searches, I was completely spun...
I had to think about different styles and sizes and fabrics. Is there room for spooning? And don't even get me started on colour choice! It quickly became quite daunting, I just didn't know what the best sofa was. I went to showrooms to test them out but moving from showroom to showroom, I had forgotten what the sofa felt like before the seat got cold.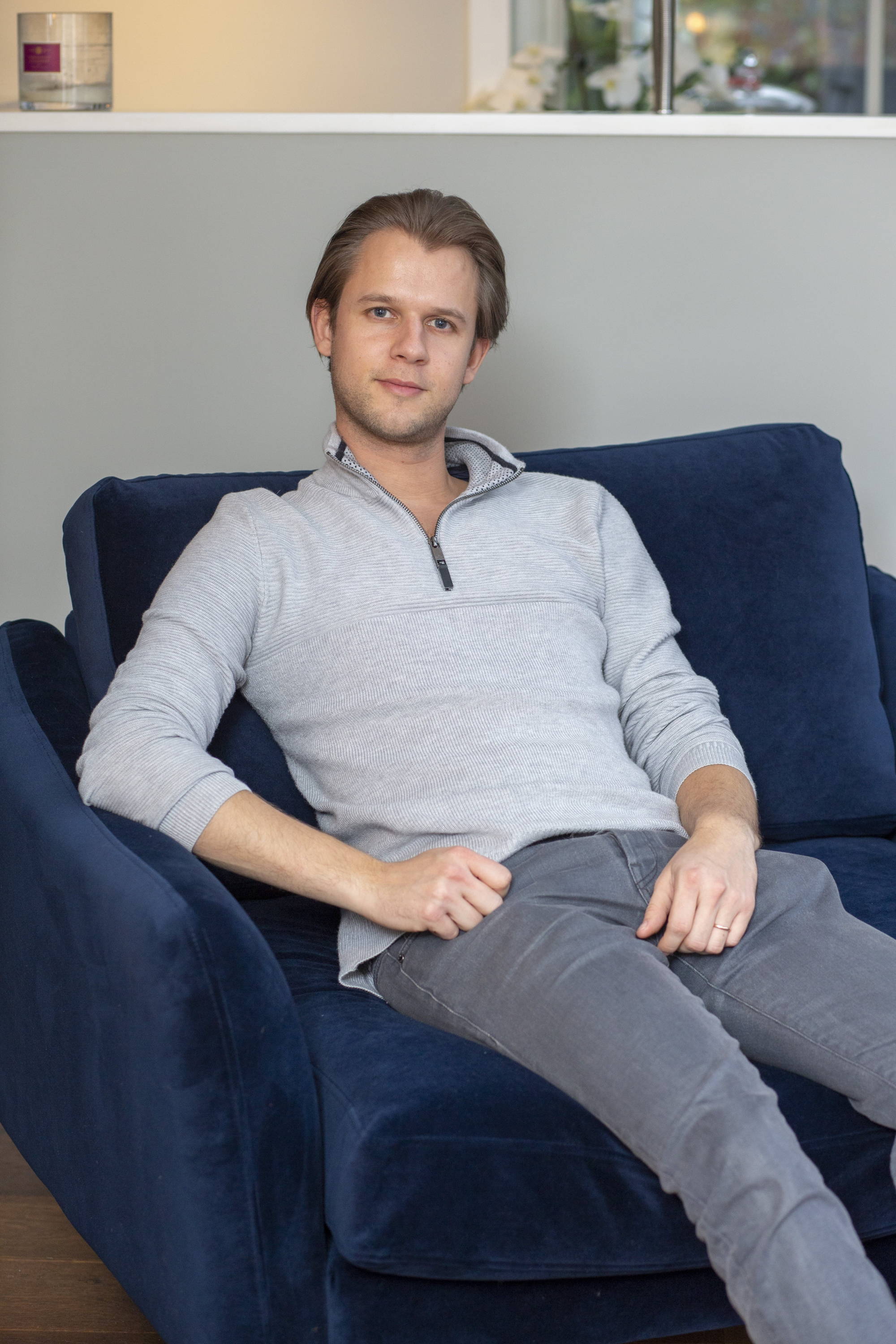 Finally, after much trauma and stress, I had found the perfect sofa (or so I thought)... so I bought it. But then the salesman delivered some terrible news... I had to wait 8 weeks for it to be delivered! So, I did what any other person would do – I DIY'd a cardboard sofa to sit on while I waited.
Eventually my brand new sofa arrived... 61 days after ordering! I was ready to welcome my sofa to its new home. But after shoving the sofa up 3 flights of narrow stairs (yes, I was like Ross in Friends *PIVOT!!!*), it was looking like it wasn't going to fit through my door frame.
"You didn't measure the door frame?!" I hear you ask in exasperation. Well, Yes, I did... but I didn't realise I needed a degree in physics to get it right. We manoeuvred and twisted, pushed and pulled, wiggled and wormed – but no luck. Try as we might, the sofa wasn't fitting in. And, to make matters worse, the company I bought from didn't accept returns!
And this, dear reader, was when I had my light bulb moment... What if you could buy a sofa, on-demand, that came in a box that would easily fit upstairs, 'round corners and through doors? What if you could assemble it in the time it took to boil the kettle, without the use of tools? What if there was… you know, a Sofa in a Box?
So I called on my 10 years of experience in the furniture industry and banded together with a group of like-minded furniture rebels as well as our more straight-laced sister company Bridgman (est. 1977), and we set out to change the sofa buying journey.
We've had enough of the old way of buying sofas… so we're tearing up the rule book. And that, ladies and gentlemen, is how the Sofa in a Box was born.
We created stylish, easy-care flatpack sofas that can be assembled within minutes - no tools needed! Plus, they're super comfy, with high-quality finishes and fabrics. Let me hear you say *aaahhh* in comfort and relief!
With us, it's all Snug and easy from the moment you order, to the delivery, to when you're snuggled up on your sofa. No fuss, no drama.So, what are you waiting for?
Join us as we make the world more Snug.