We don't like to say we have favourites, but if we did, there's a high chance it would be a green velvet sofa. There's just something about the bold hue that brings a breath of fresh air to any room.

If green is your thing, then you're in luck! All of our sofa-in-a-box collections are available in a spill-resistant green fabric, so there's something to suit every style. We've got 3 seaters, 2 seaters, corner sofas, snugglers, sofa beds… you name it! They can all be delivered to you in days with free UK mainland delivery. So, join us as we delve into all you need to know about our green sofas so you can find your perfect sofa set up.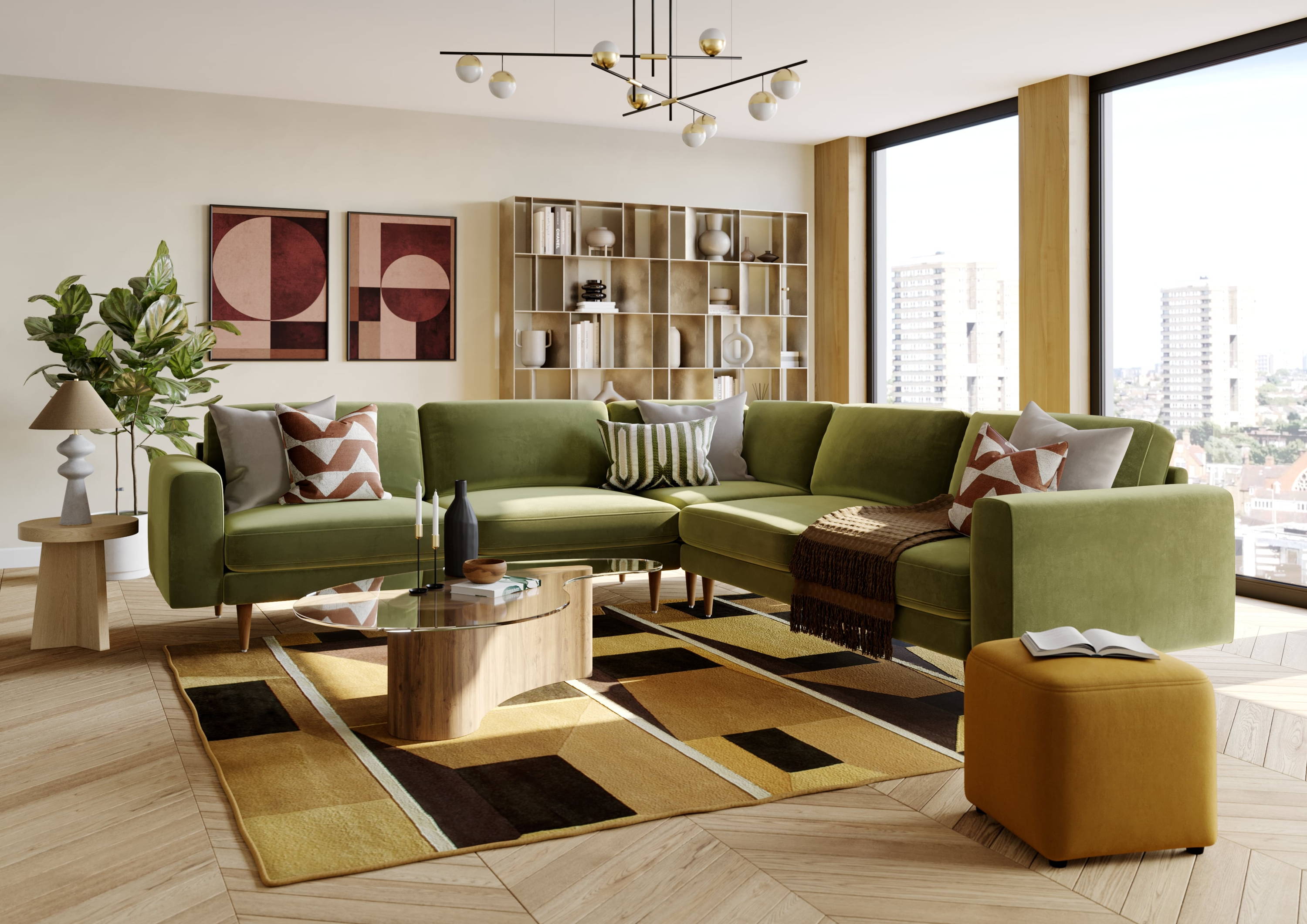 The Big Chill Large Corner Sofa in Olive Green
We have 3 shades of green available across our velvet fabric sofas. If dark green is your vibe The Rebel and The Big Chill collections come in Forest Green a deep, dark green which makes a bold statement in any room. The Cloud Sundae and The Small Biggie collections also have their own dark green velvet fabric in Pine Green. Each fabric is soft to touch, vegan and pet-friendly.

Or if you prefer a lighter tone, The Rebel and The Big Chill collections are also available in our NEW Olive green, perfectly resembling an olive from a martini. Delicious.
Different Styles of Green Sofas

We've got a green sofa to suit every taste. Now, let's talk about the different collections and styles to choose from.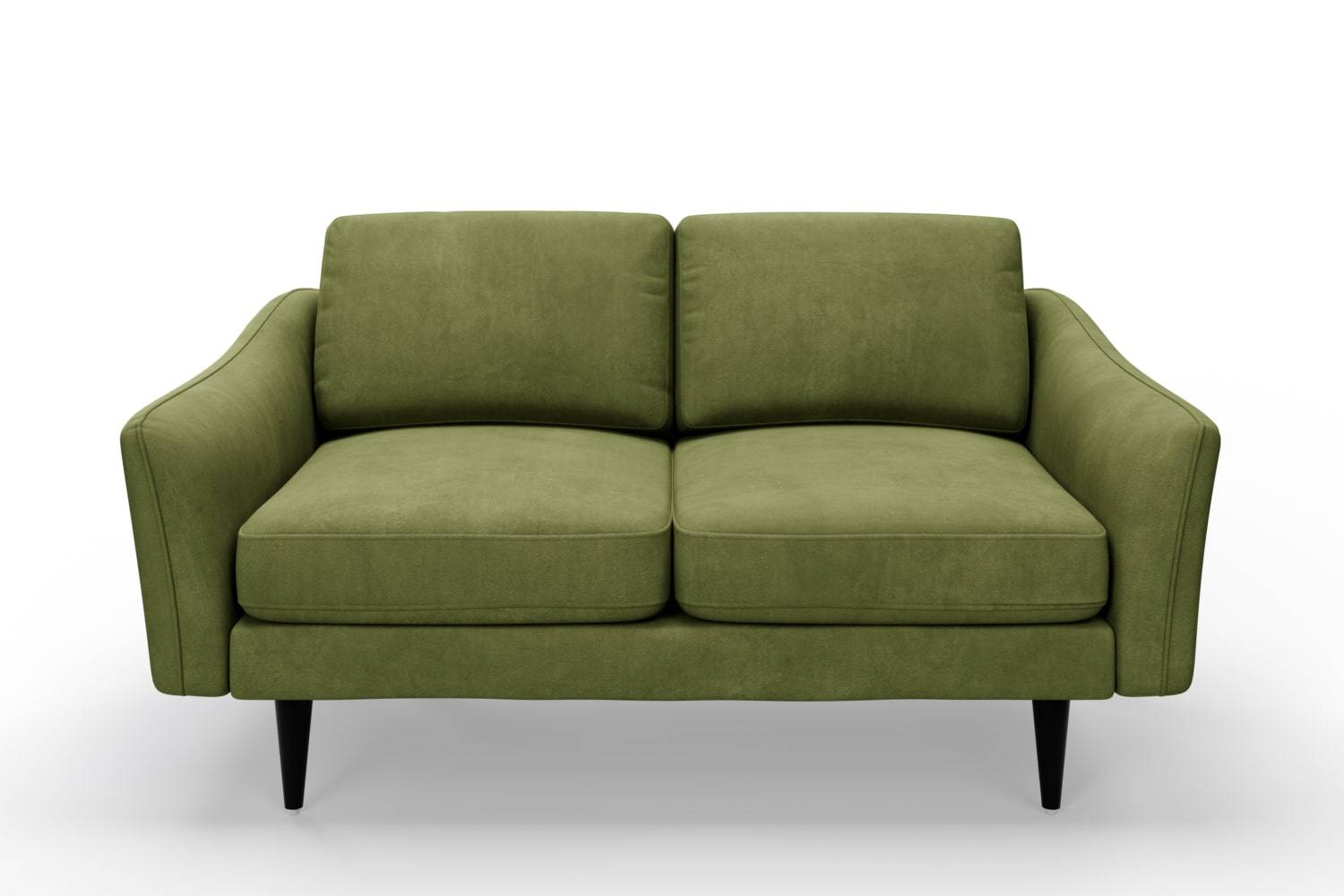 The Rebel 2 Seater Sofa in Olive Green
The Rebel has a study, mid-century design with deep hugging seats. A green sofa from this collection is a sofa fit for royalty. Available in 3 Seaters, Corner Sofas, Sofa Beds and more, explore the collection here.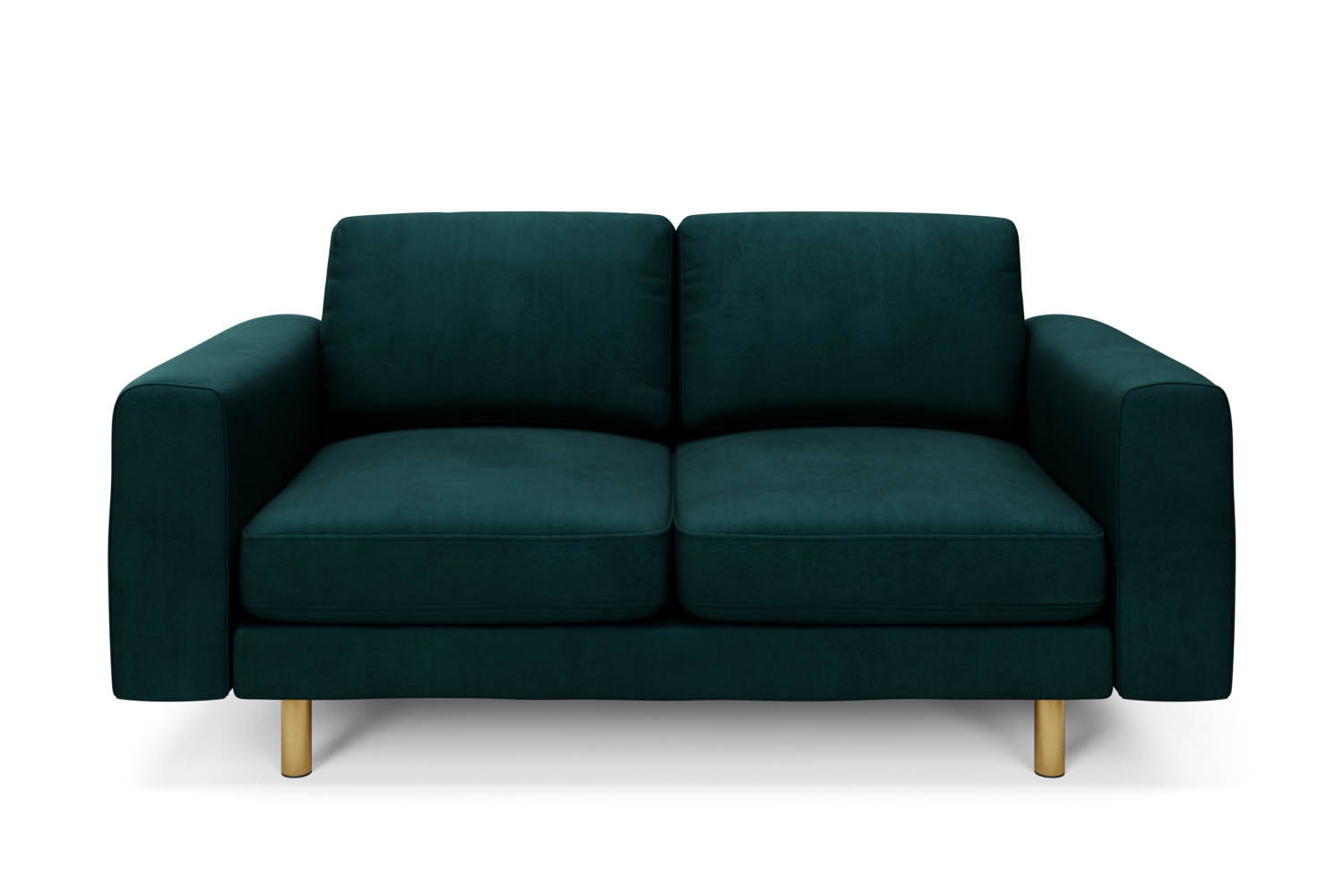 The Big Chill 2 Seater Sofa in Pine Green
If it's crucially important to you that you must be able to balance a cuppa on the arms of your sofa, The Big Chill is the style for you. This chunky design has wide and flat arms and cushions that give you the perfect bounce when you sit. Find your perfect sofa set up today and explore the collection here.
The Cloud Sundae 2 Seater Sofa in Pine Green
The Cloud Sundae is our largest collection with plush, plump marshmallowy cushions perfect for sinking into. Not only will it transport you to a new realm of cosy but The Cloud Sundae can also be built into any configuration you can dream of with its fully modular design. Explore the collection here.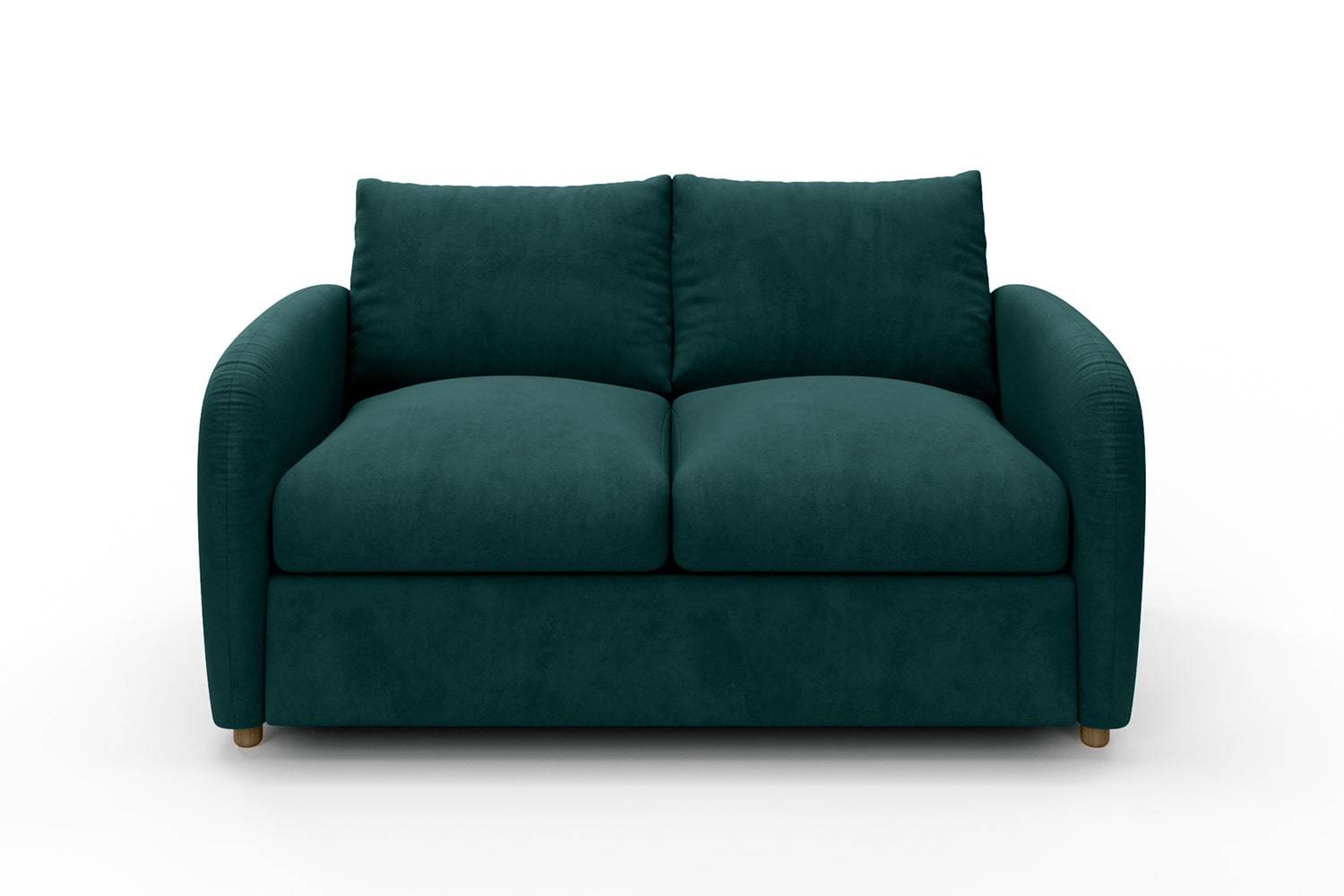 The Small Biggie 2 Seater Sofa in Pine Green
The Small Biggie shares the same flexible and modular features as The Cloud Sundae but it comes with a smaller footprint meaning you can experience BIG comfort in small spaces. Available as 3 Seaters, Snugglers, Corner Sofas and more, The Small Biggie gives you everything you need. Plus, there's even storage options! Find out more here.
Need a little more information on our collections? Read our sofa buying guide.
Love to enjoy a morning cuppa on the sofa? We got you. Our green velvet sofas are made from soft polyester making them more durable and resistant to spills than 'normal' velvet. You don't have to worry about any pesky claws ruining your new green sofa either as our closed weave fabric makes them pretty talon resistant. Find out more about how our fabrics are pet-friendly here or order a fabric sample to try them out for yourself.