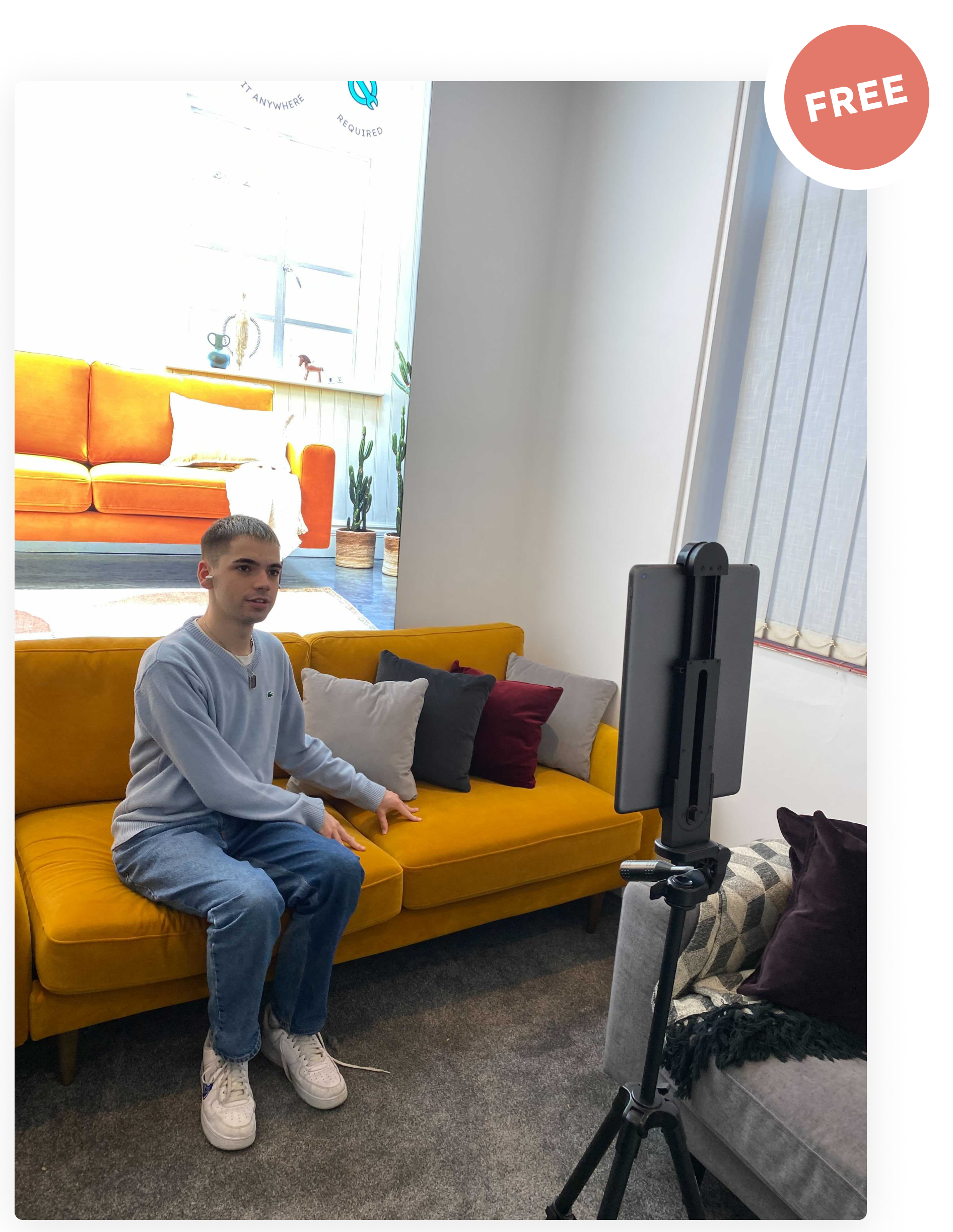 3 good reasons to Live Shop
1. Because you've just started looking
Get a quick overview and see real people sitting on the sofas in real time
2. When you've seen a few different sofas
So a showroom consultant can talk you through the Snug range and help you compare
3. When you're almost ready to buy
So you can be sure you're picking the exact style you want and make sure it fits your space

---
What our Live Shopping Customers have to say

"I spoke to the amazing Carly who has so much knowledge around the sofas. Great persnality and I felt completely at ease."
Victoria Dioh

"I had a video consultation with Archie who was really helpful in deciding which sofa to go for andwe deided on the Big Chill in forest green."
Samantha

"Spoke to Archie, really approachable and helpful support. The videomeeting was great and I was able to see the sofa and I ordered 10 mins later. Thanks Archie."
Dianne

"It started with a video consult with Archie, then I place an order for the sofa and it arrived 4 days later. I cannot put into words how simple and wonderful this whole experience was!"
Lisa Edmond
You have 15 minutes to chat with our dedicated experts who will guide you through each of the products you have your eye on and answer any burning questions.
No! All our consultations are completely free.
Either book an appointment for a later date using the button above, or you can use our live chat feature to join a call now. Just click on the friendly face in the bottom right corner of your screen.
Do I have to have my camera on?
It's up to you! Sometimes it's helpful to see the space that you're working with, but if you're feeling camera shy there's a no-video option available too.
Will I be speaking to a real person?
Yes! All our sofa experts are real people - and they're excited to meet you.
Can I make a purchase on the call?
Our experts can help add an item to your cart for you, but to make sure your purchase is as secure as possible, you'll have to complete the checkout process yourself. So you won't have to share any personal information with us.