Boucle is a treat for the eyes and the cheeks with irresistibly cosy fabric that just wraps around you like a warm SNUG. This uniquely nubby fabric has a curl like structure that adds a bold yet minimal element to any space.
Say "BAAAA" (hello in sheep) to Boucle.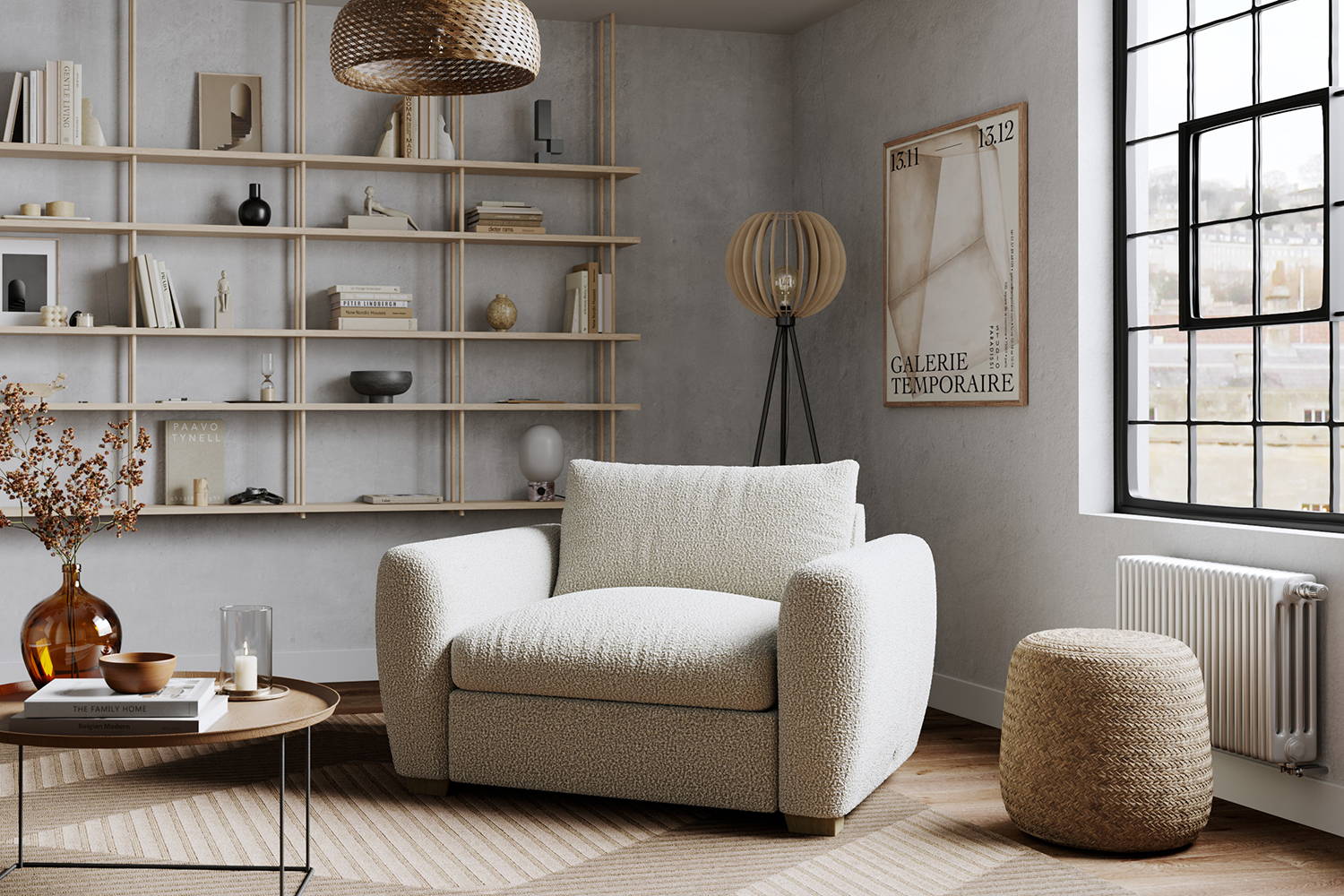 Making its debut this October, Fuzzy White Boucle is the textured fabric you've always dreamed of. Available across the iconic Cloud Sundae and Small Biggie collections, this oh-so-cosy new launch is sure to get people snuggling whatever the season.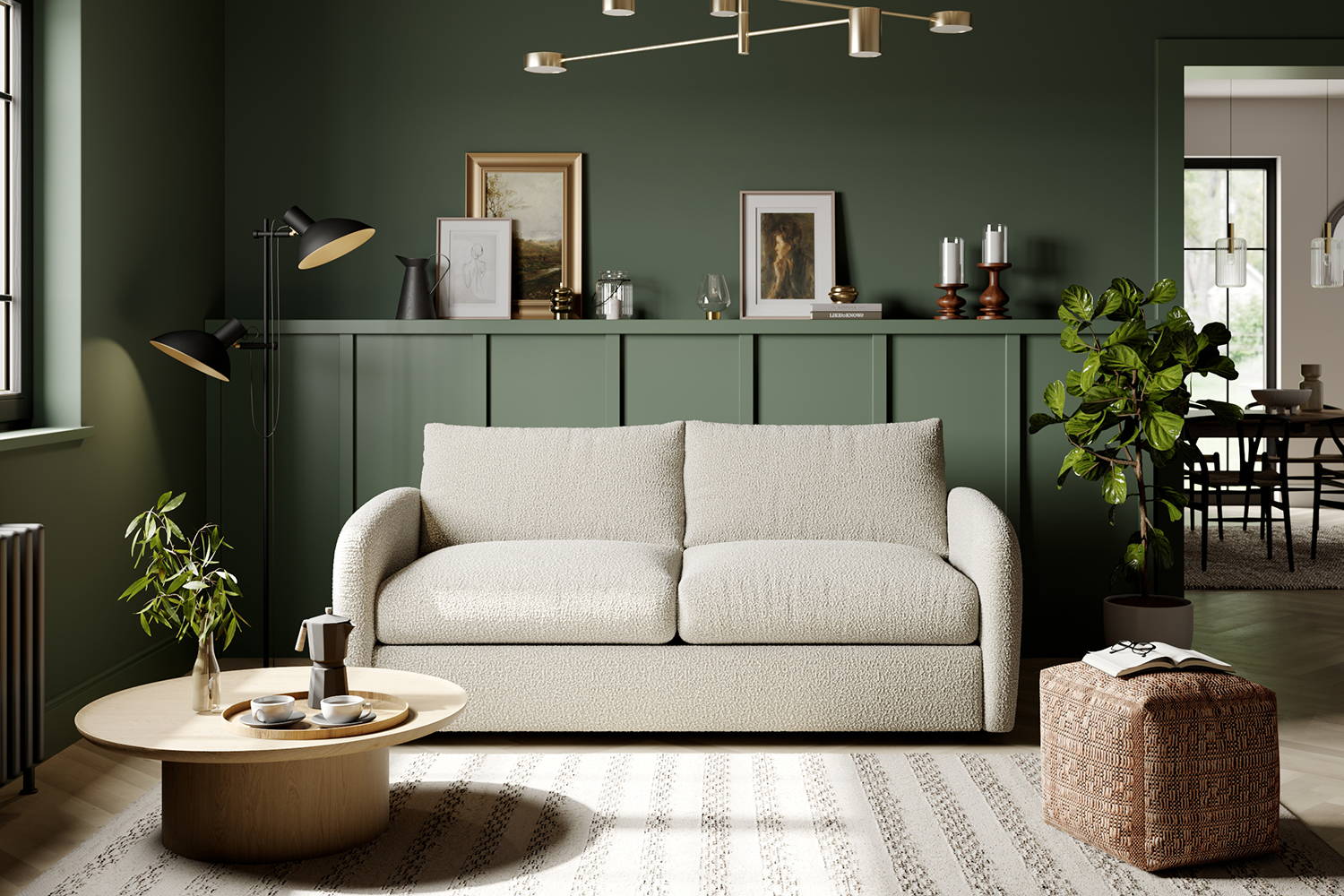 Comfort is guaranteed with this milky white shade. Appealing to all the senses, this new launch is the tactile addition your lounge needed, offering comfort, warmth and all-round fuzziness. Think, a hot chocolate on a chilly day or that feeling of total relaxation when your head hits the sunbed on holiday, Snug's latest fabric is so deliciously cosy, you'll melt.