Never underestimate the versatility of an off-white sofa like our NEW limited edition sofa - Biscuit. Neutral couches are perfect for future home trends, and you can change the design easily. With a switch of accessories or a lick of paint, you have a living room with a brand new vibe.
It can be time-consuming to moodboard a new look for your living room. But don't worry, we've done the hard work, so you don't have to. Here are three ways to style your white sofa...
Trend 1: Zen, japandi vibes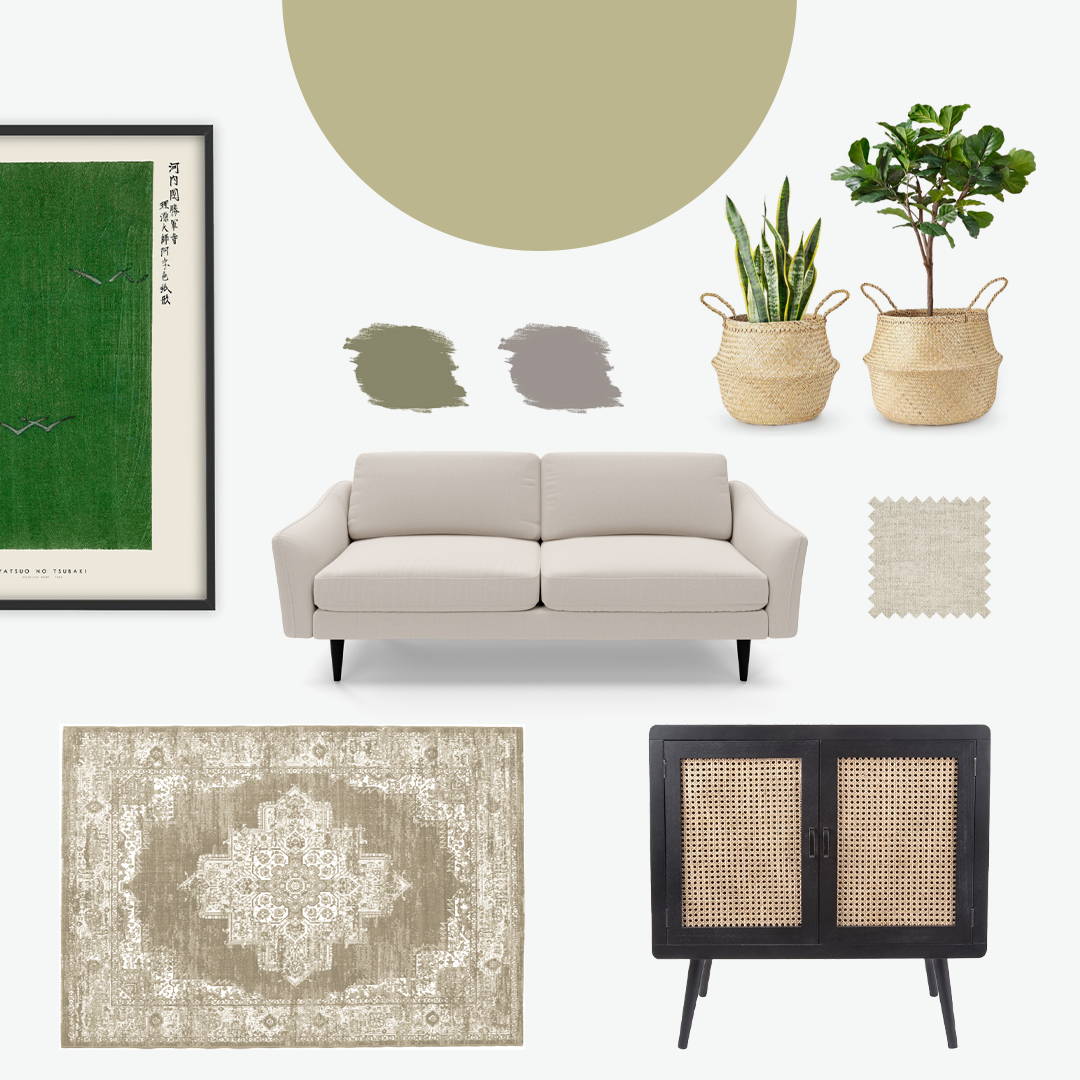 Channel your inner earth child by layering your living room with natural textures and calming tones. Bring your at-home oasis to life using woven textiles, clay textured pottery, reclaimed woods, dried flowers, and contemporary art and furniture.
Trend 2: Sunny, warm + uplifting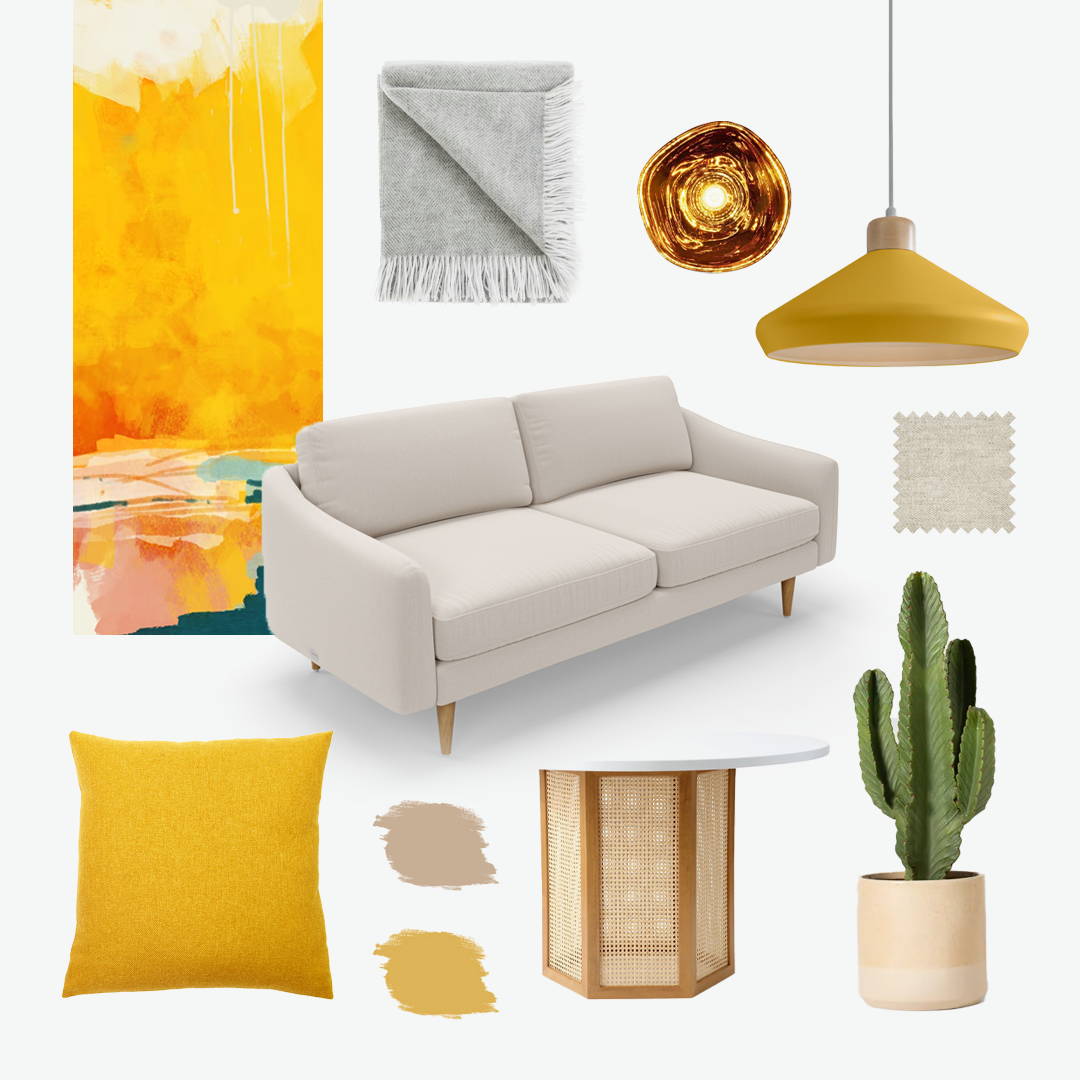 This mood-boosting interior trend brings the summer sunshine inside. Don't be afraid to go bold with a yellow wall and warm-toned accessories. Pairing these bright colours with natural textures and house plants will ground the look.
Trend 3: The neutral look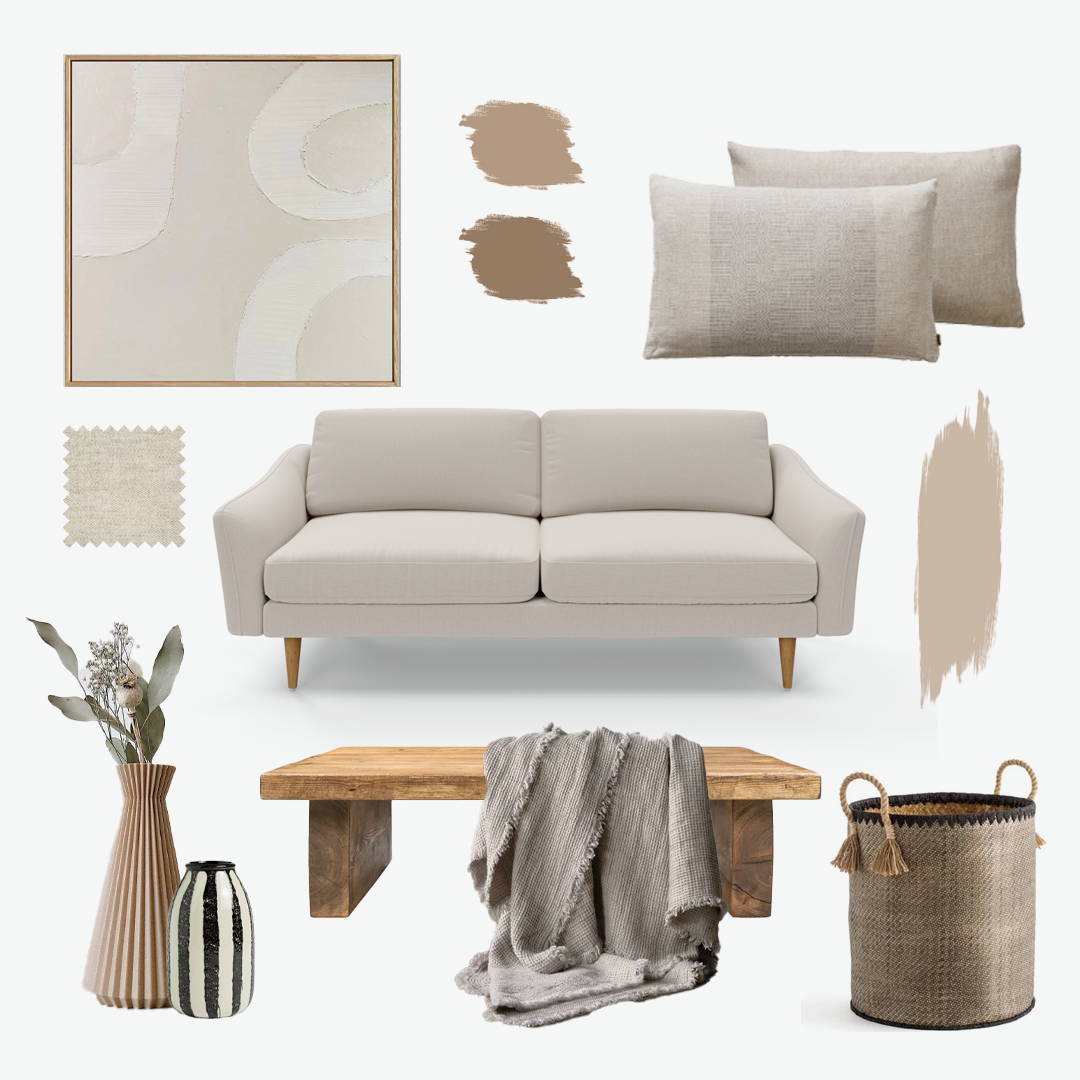 This natural trend moves the needle on minimalism being the best aesthetic for a calming home. Gone are the days of stark-white walls being the height of modern serenity. The cocoon trend's earthy tones and textures create an environment guaranteed to make you feel calm, safe and extra cosy.
Every element from colours, fabrics and lighting choices can help you to build a mood-boosting space. So, which trend is your favourite?

And if you are wondering about the off-white sofa showcased in the moodboards, that is our new limited edition colour Biscuit - available in The Rebel 3 Seater Sofa.