The Scandinavian interior trend has taken Instagram by storm. Give your feed a scroll and you'll definitely be able to spot some light wooden floors, faux sheepskin throws, and pampas grass (everyone loves the pampas grass).
The soft, light design is meant to ooze relaxation, which we probably could all do with some more of. But, whilst the minimalist style may look easy to pull off, layering the different textures and tones actually requires a more expert eye. So, we're here to train you up.
Bring relaxation into your interiors
Katie, from @simplyscandikatie, is a home renovation and interior lover, with a speciality in all things Scandi. She fell in love with the interior style 10 years ago when she created a home accessories business with her sister. She has since designed the renovation of your wildest Scandi dreams, and with a home as serene as hers, she's the expert we need to guide us.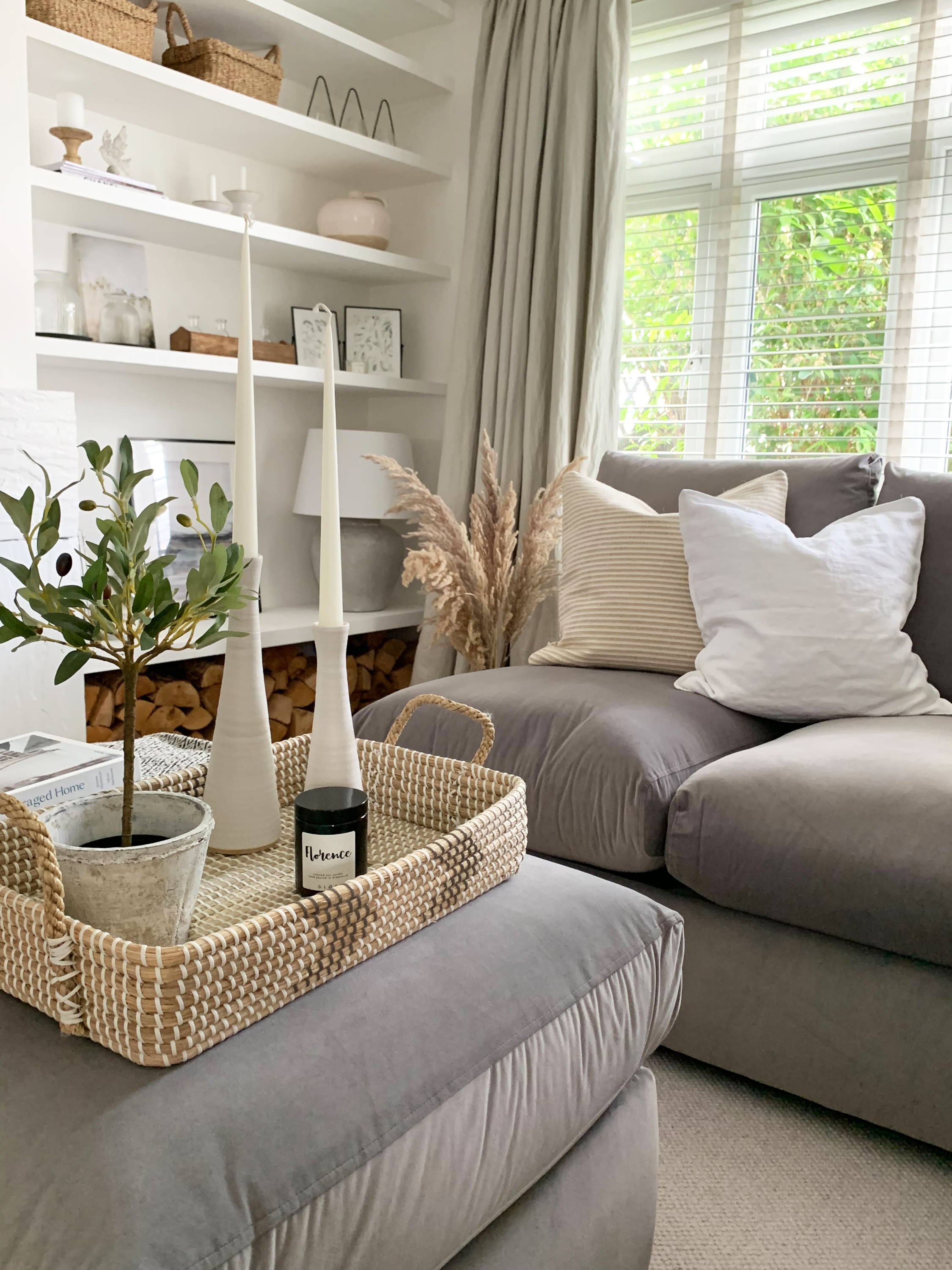 "For me, Scandinavian interiors make you feel relaxed, content, cosy. It's all about creating a Hygge home," says Katie.
Hygge is a Danish and Norwegian word for a mood of cosiness with feelings of wellness and contentment. Can we order some of that?
"With the lack of daylight during their winter months, the Scandinavians really understand and know how important it is to make your home your sanctuary.
"The bright fresh neutral colours with all the natural elements from outside brought into your home, for me, is so soothing and helps you tune into nature which has huge benefits for your health."
A relaxing, cosy sanctuary sounds like a dream. We need it... now!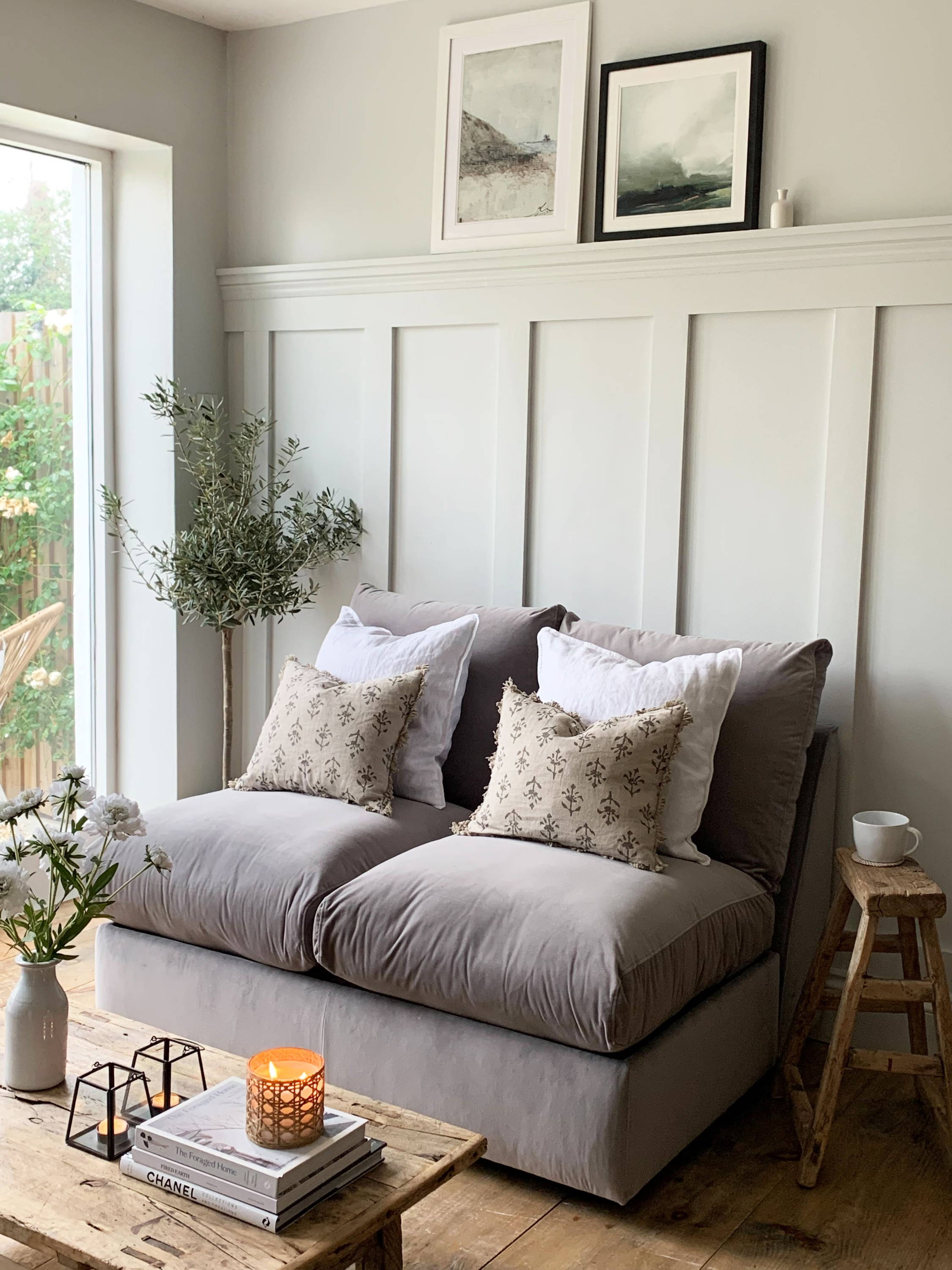 What are 3 must haves for a Scandinavian design?
Let's start simple, nobody wants a to-do list the size of the Burj Khalifa. So if you're starting from scratch, Katie says the top three things you definitely need are neutral colours, vintage/antique wood furniture, and some nature.
"Light neutral colours, and incorporating natural elements like wood, plants, stone and sheepskin are the most important elements of a Scandinavian design," she tells us.
As a top tip, Katie also adds that antique pine looks especially great when painted. A fun little DIY project!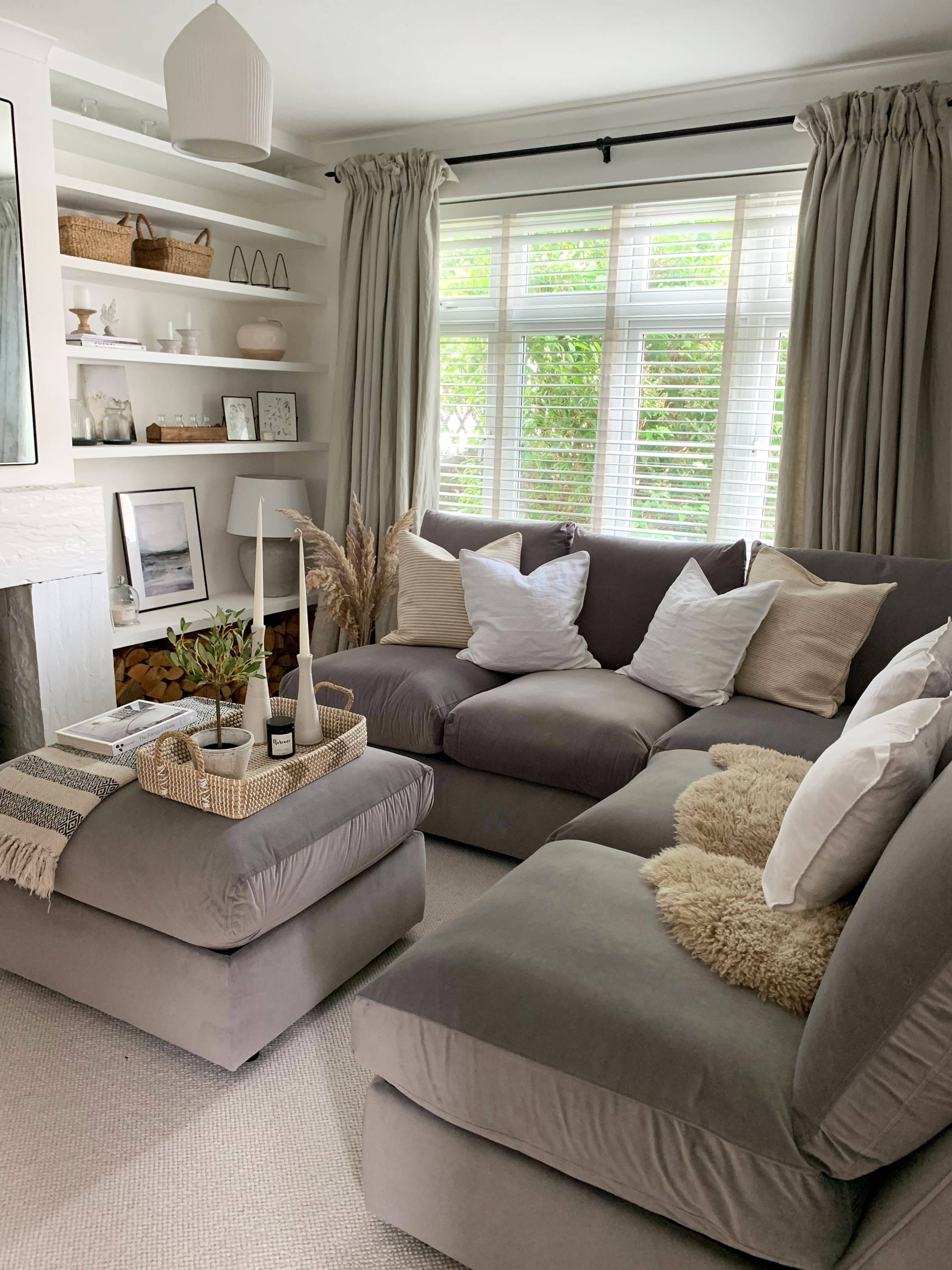 Okay so, you've got your Snug sofa, you've painted your walls neutral and DIY'd yourself some lovely pine furniture. But how do you add that final touch?
Katie says: "Candles. No matter where you are, candles add warmth and cosiness. They're an easy way to create that Hygge feeling." We'll be adding some to our baskets, that's for sure!
But the real trick to a successful interior design is making sure that the room is fully functional, not just fully beautiful. It's all very well and good ordering 6 million pretty candles for ultimate Hygge vibes, but if they're completely covering the room and you can't even see the TV… not so good.
"Everything needs to be meticulously drawn out so you can use, and fully enjoy, your room," Katie advises.
So, to the drawing room we go!