Strawberries & Cream. Pimms. And now a Snug?! Wimbledon never disappoints.
A Snug has been spotted in the wild after a group of tennis fans, who are housemates from South London, carried the 2-seater sofa to the famous Wimbledon queue.

Much like the lad in Glastonbury who carried a 4-poster bed into his tent, these friends thought outside the box. After all, getting Wimbledon tickets is back-aching work with overnight camping and waits of up to 40 hours.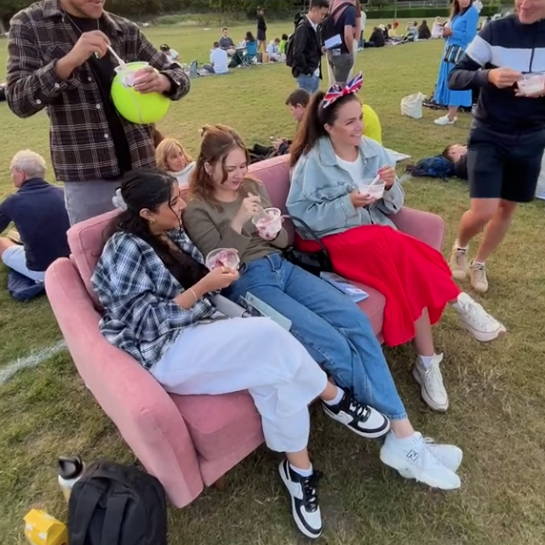 After they assembled the Snug on the field, they had the most relaxing queue experience of anyone there. We have to admit, they looked comfier than the well-dressed folks in the Royal Box.

When our social team saw the viral TikTok videos, they didn't even need the assistance of Hawkeye to confirm it was a Snug - The Rebel 2 Seater Sofa in Blush to be exact. They rushed straight there like paparazzi after the royals.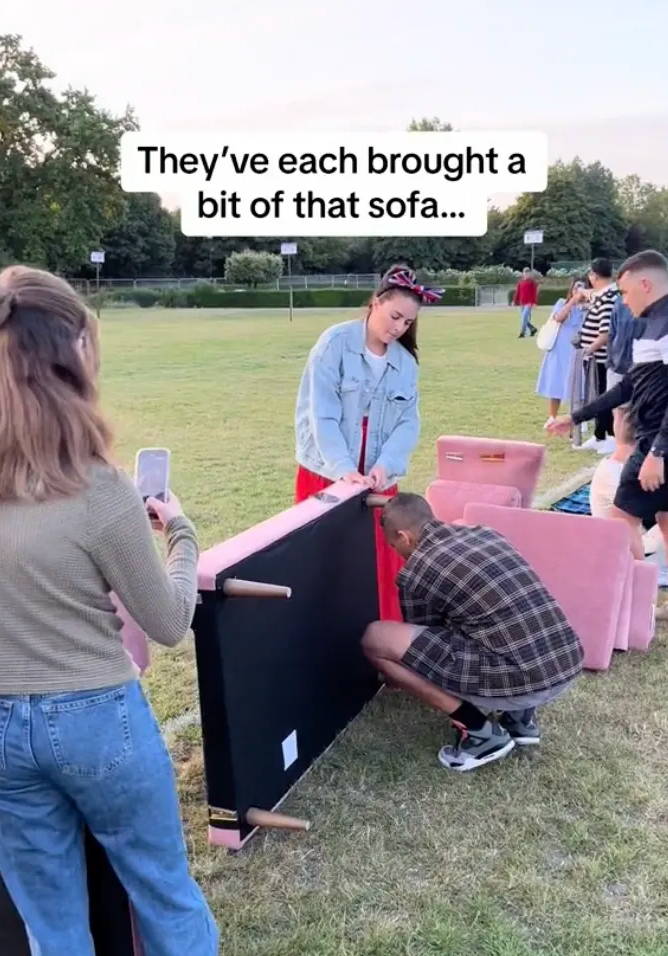 As the group comfortably waited for their tickets, like kings and queens on a throne, they had a little chin-wag with the social team. Here's what they said:
"We all live together in South London, about 30 mins away by car. We've been before, but tickets are getting harder to get so we wanted to come prepared this year.
"We got our Snug last year, and its usual home is the lounge. We were planning our queue experience and one of my housemates had the idea to bring it along because you can take it apart and put it together again and we can queue in comfort."
"We are worried about the rain and getting it back at the end."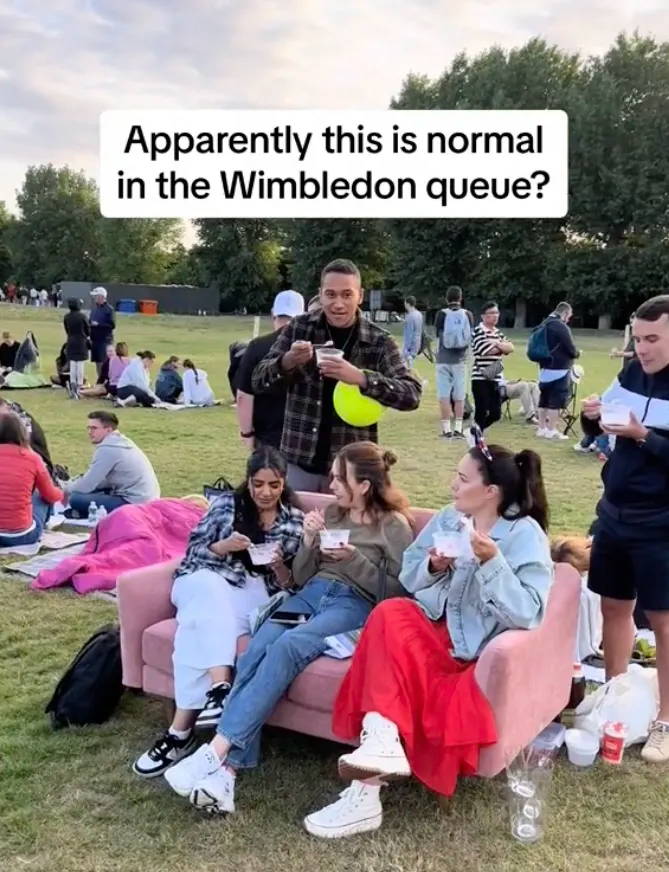 Now, there's not a lot that Brits agree on; Marmite, Love Island, the perfect colour for a cuppa. But there is one thing that unites us as a nation…
Queuing.
We don't like it… but we are good at it. The rules are simple; don't jump the queue, be patient and if there is a spare seat, take it before anyone else!
So, when everyone saw the Snug in the Wimbledon queue, they were excited and wanted to rest their sore backs and bums. No doubt they had the same heart-racing feeling one might get if they spot George Clooney in the local Tesco's.
Chris, who lives with his housemates in Morden, said:
"It was a bit mad really. Obviously, the odd person has a tent or deck chair but not a full-on sofa from home and loads of people were commenting or filming it themselves.
"It was funny. We even let a few other people take a seat. We got a few funny looks from the stewards, but we checked the rules before we came and thought we'd be fine."
A quick glance on TikTok and it looks like there've been more cameras on the Snug than Andy Murray's forehand.
Here are some of our favourite videos so far…
Now, this is a Wimbledon hack to remember. Queue like a champion!

What are you're #wimbledonhacks? Let us know on TikTok.