We love a green velvet sofa here at Snug which is why we added a spill-resistant green fabric option to all our sofa collections! There's 3 seaters, 2 seaters, corner sofas, snugglers, sofa beds… you name it! So if green is your thing too, you're in luck! Find out more about out green sofas here.
Sometimes people get a little intimidated by a green velvet sofa and prefer to play it safe with a more neutral shade. But did you know that green is actually a very versatile colour? There are plenty of ways to style this natural hue to suit any interior. So, if you've found yourself drooling over our green sofas but you're just not sure how to style it in your own home, let us help! Here are our favourite ways to style a green velvet sofa.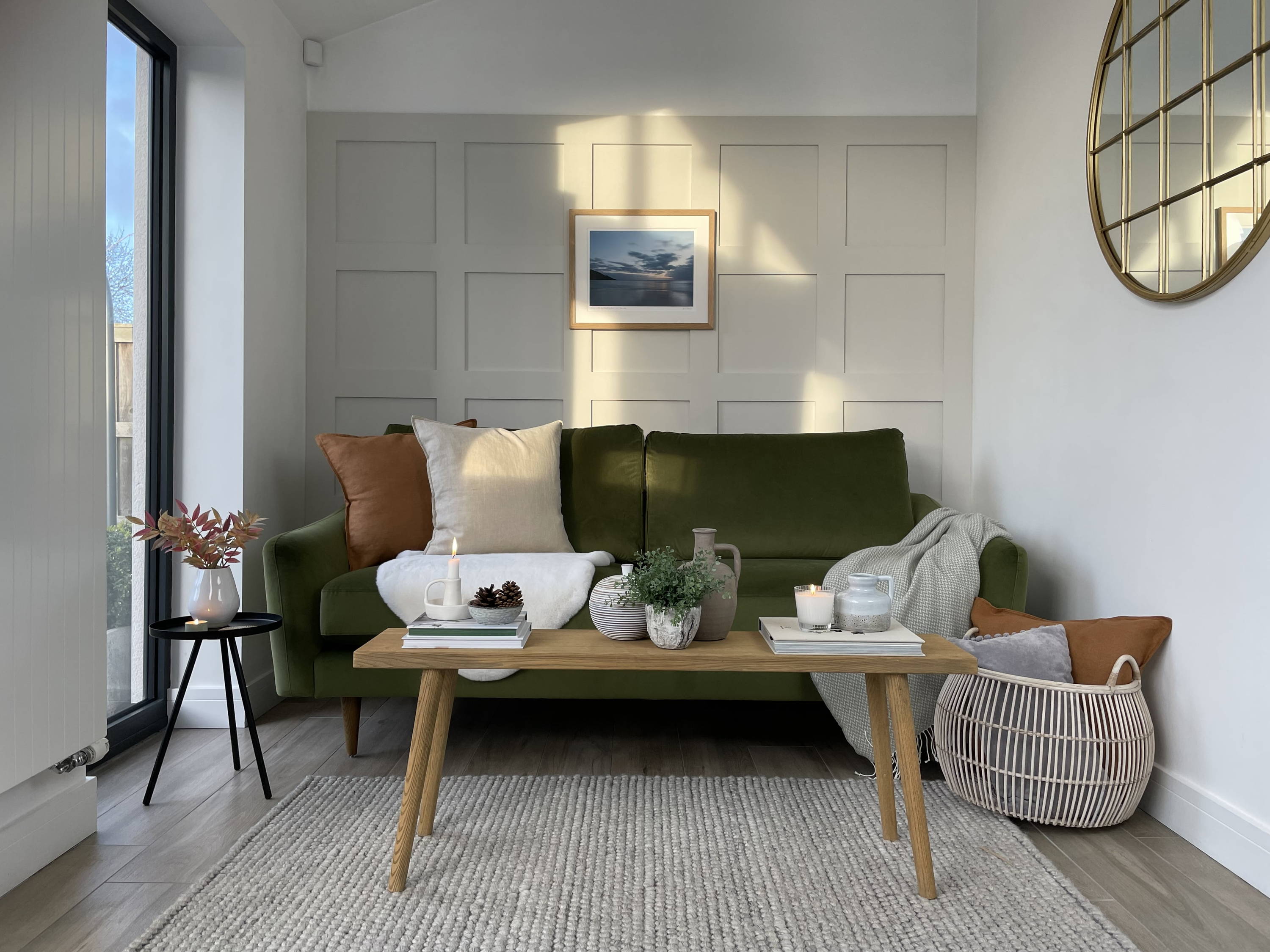 There are so many ways to style a green sofa. It's really all about finding the perfect theme for you. Go for a more minimalist style and let the sofa do the talking by styling the room in more neutral colours. White, cream and nude is perfect for this interior, especially with accented pops of wood as cabinets, tables and mirrors.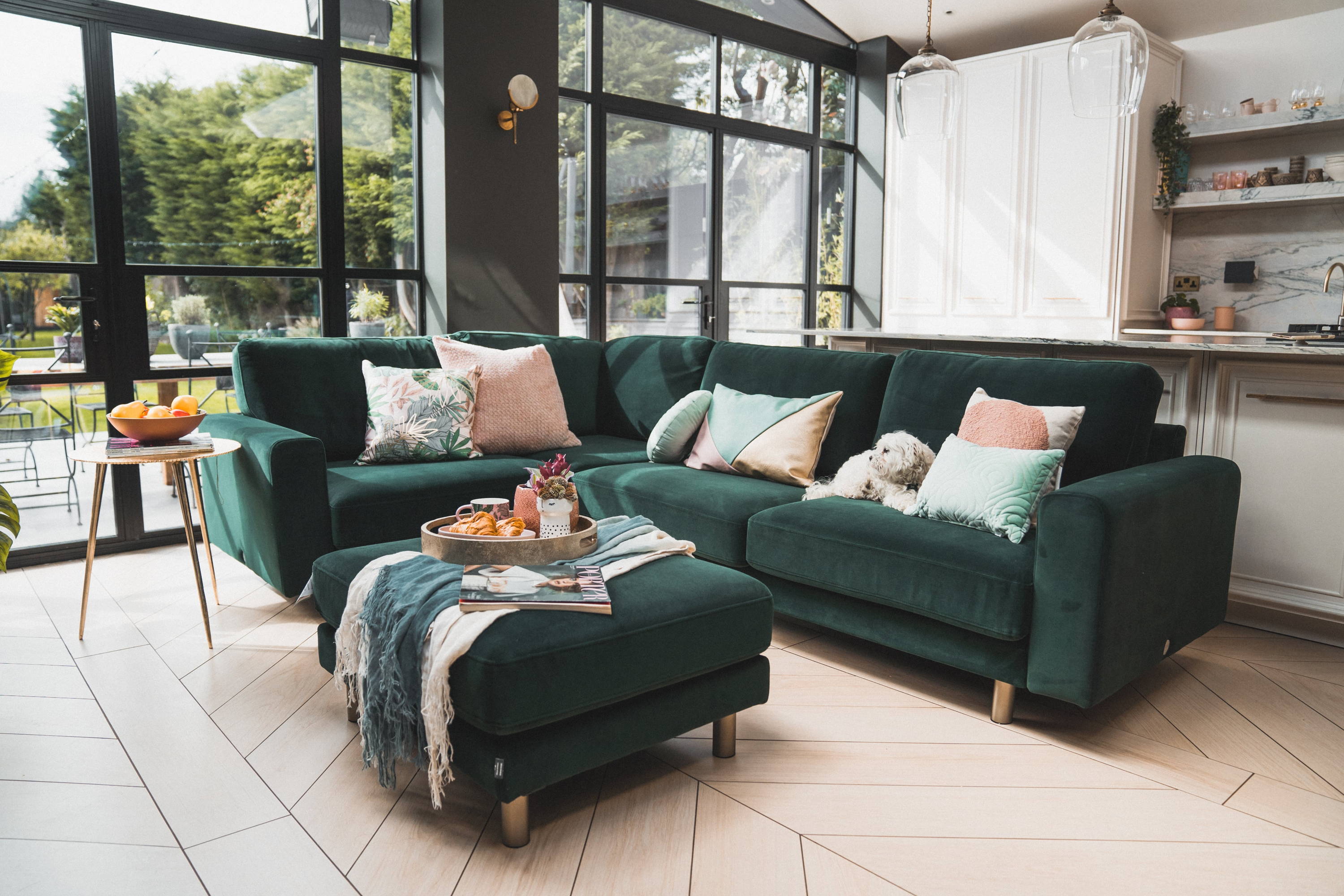 Want to give your room a more urban modern twist? Try styling a Pine Green sofa in a monochrome room. White and black really help make the dark green pop. Experiment with white walls and black furnishings or a black feature wall with white floorboards. Monochrome doesn't have to be boring!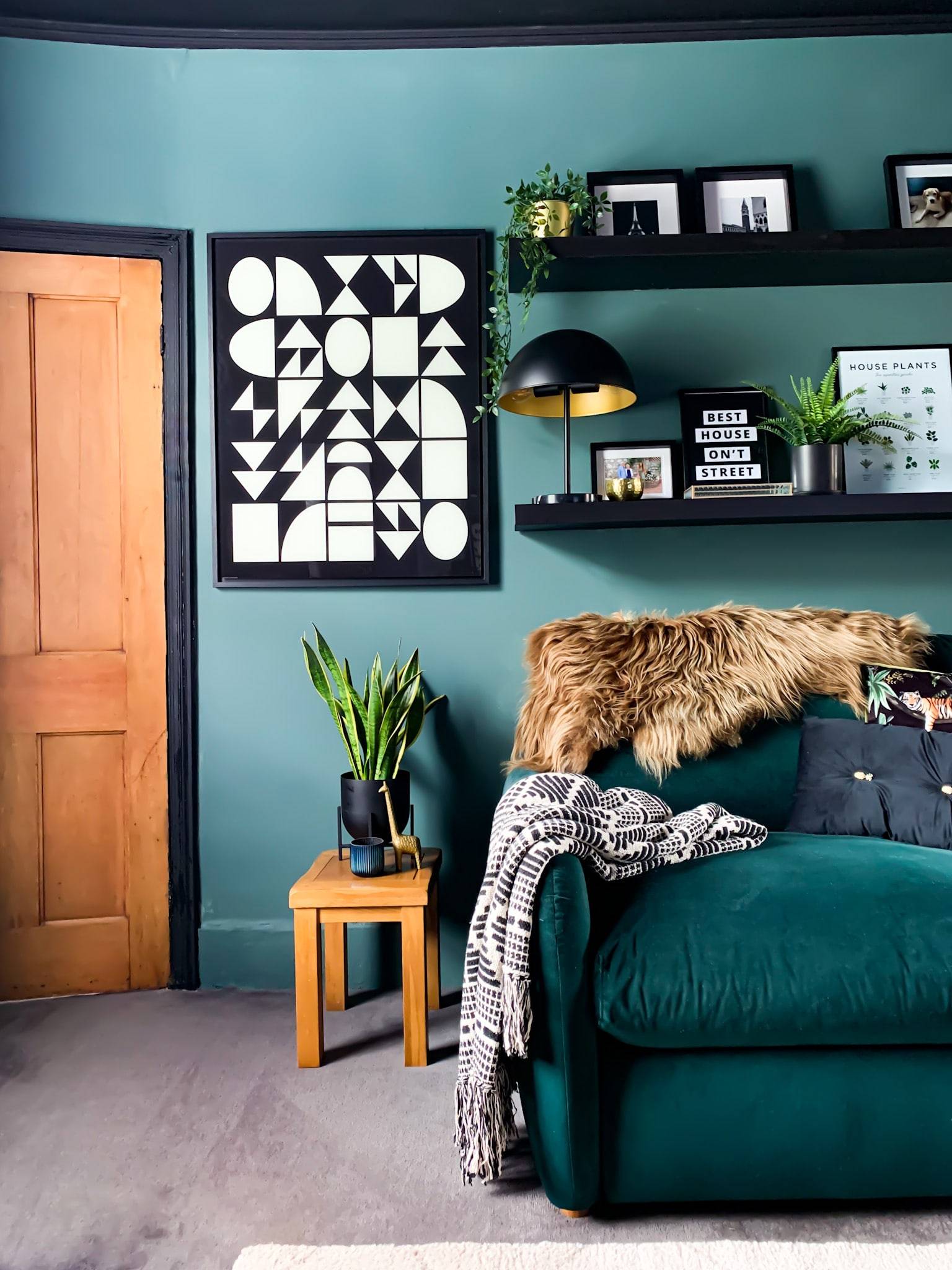 Create a green, colourful haven by playing up to the colour of the sofa. Paint matching walls or bring in lots of plants to help make your green velvet sofa the centre piece in your home.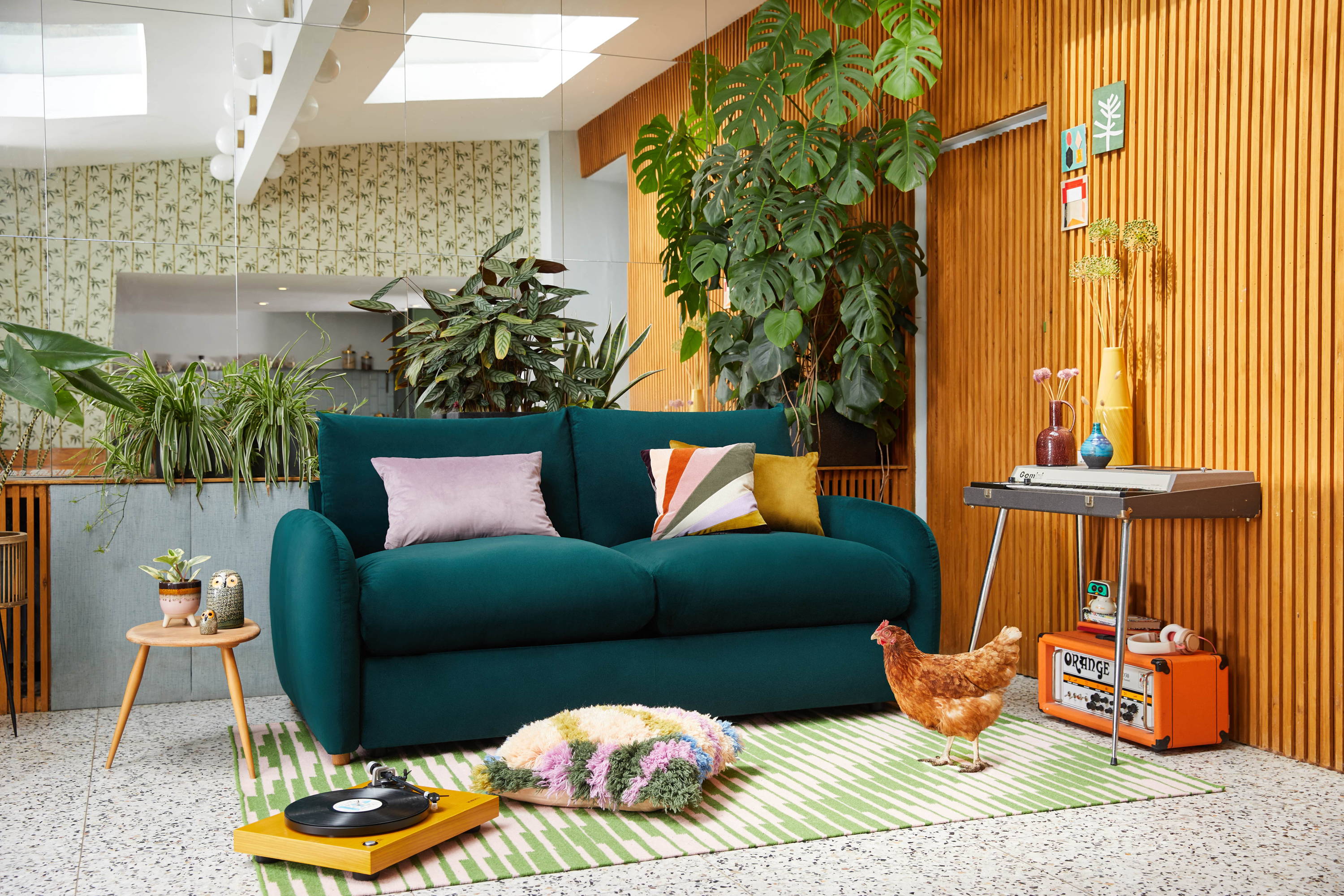 Experiment with decades! Our Pine Green sofas are perfect for throwing it back to the 70s! Warm wooden panelling, bold coloured prints and bright pops of colour in your soft furnishings can really transform your space into a groovy wonderland. Don't play it safe - the more colour the better.
Colours That Pair Well With a Green Sofa

If you've already got a green sofa and you're looking to pair it with another Snug, we've got just the thing. Neutral colours such as our Taupe and Warm Grey work great with green velvet as they really help make the colour pop. But our favourite way to style the hue is by teaming it up with our new Saffron Accent Chair. The mustard yellow fabric perfectly compliments all three of our green fabrics. It's a spring staple and we're pretty sure it will leave your friends green with envy (sorry, we had to).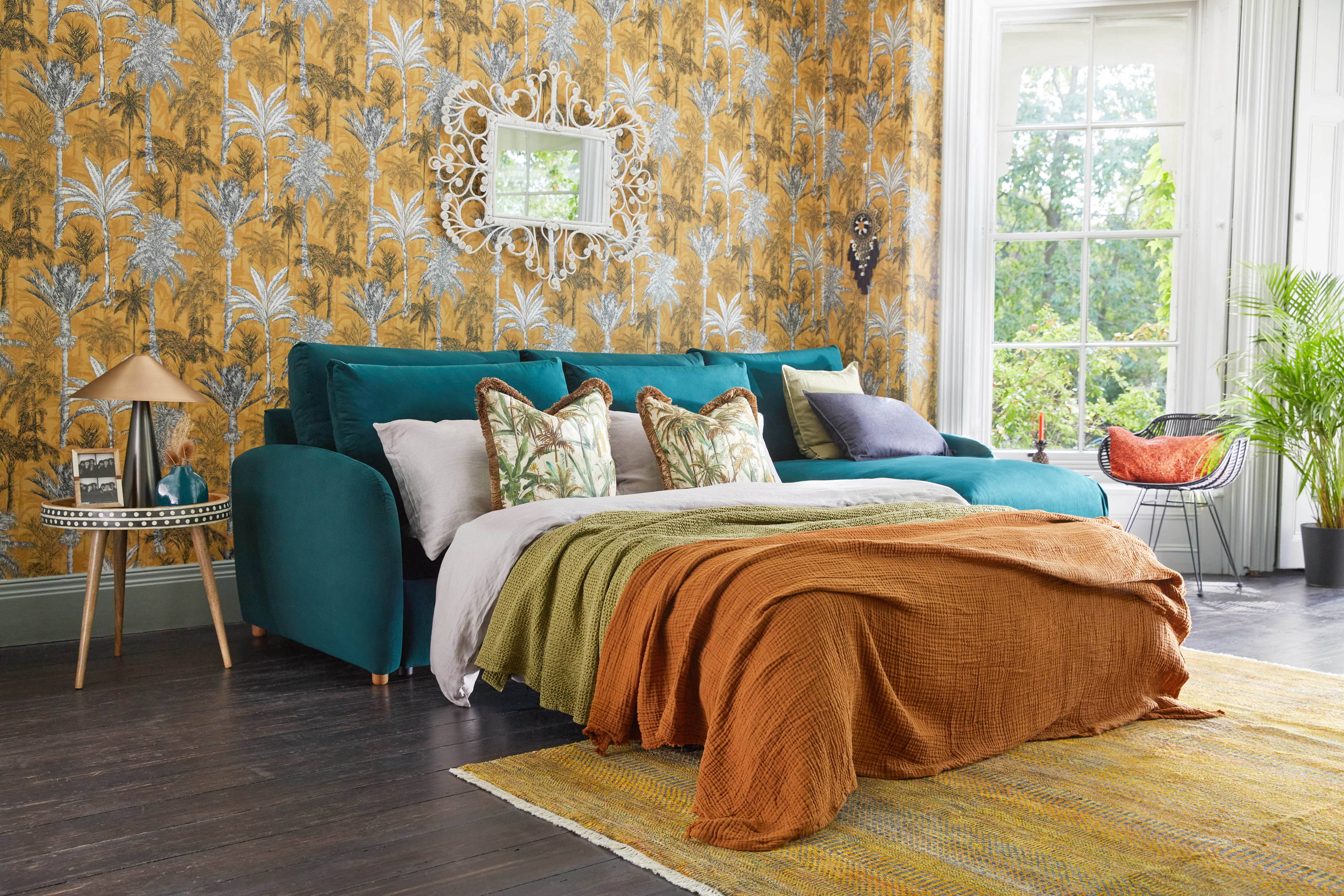 Love to enjoy a morning cuppa on the sofa? We got you. Our green velvet sofas are made from soft polyester making them more durable and resistant to spills than 'normal' velvet. You don't have to worry about any pesky claws ruining your new green sofa either as our closed weave fabric makes them pretty talon resistant. Find out more about how our fabrics are pet-friendly here or order a fabric sample to try them out for yourself.