Fearless, feisty and full of confidence, Pantone has announced Viva Magenta as this year's Colour of the Year. This adventurous hue adds a playful and irresistible colour to the home, perfect for those embracing the dopamine-hitting colour trend.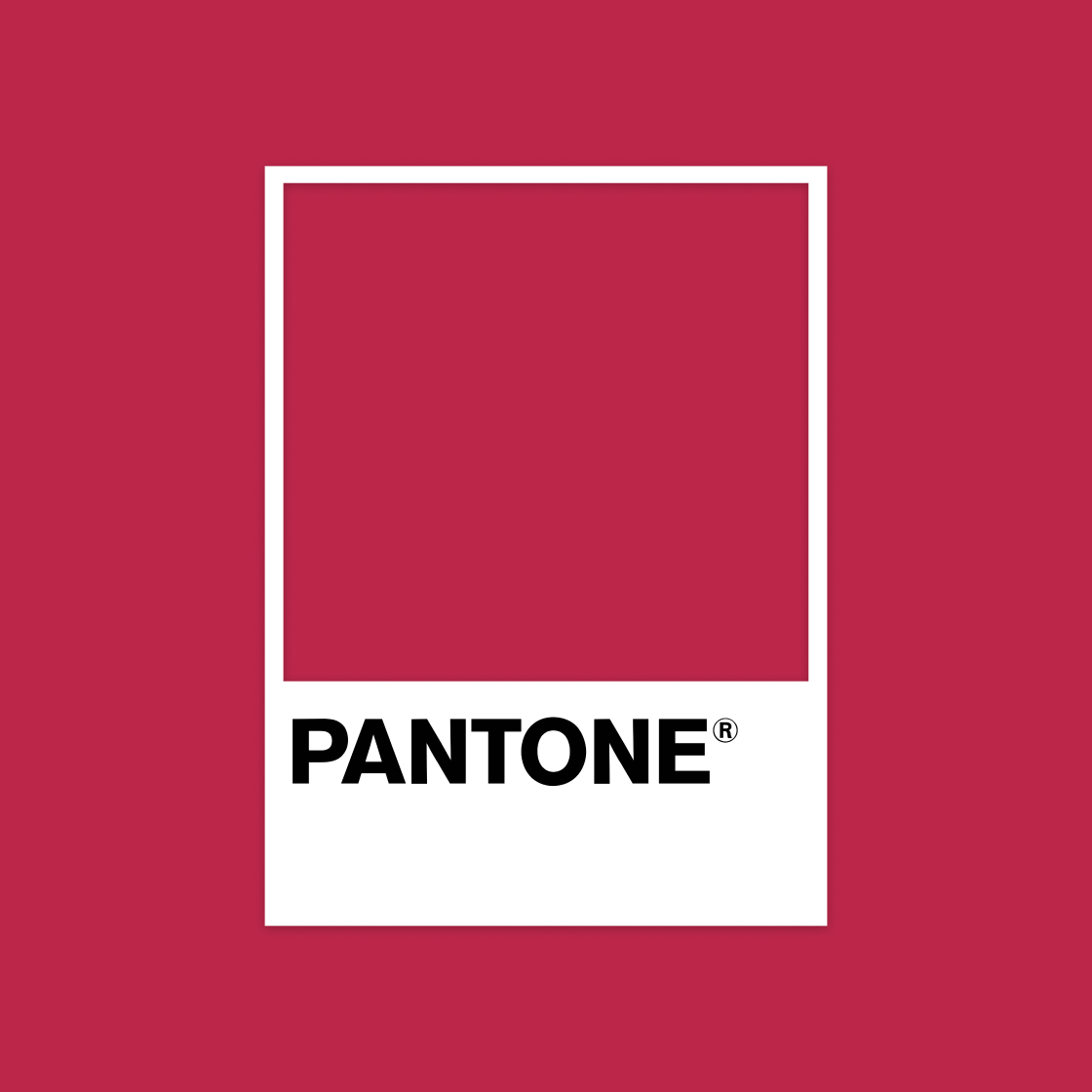 Now, we know you love to be on trend (with your special twist, of course), so we've called our very own styling expert Dani Burroughs, Head of Product, to give the inside scoop on how to use the 2023 Pantone colour in your home.
Viva Magenta makes the perfect backdrop
"Punchy and electrifying, Viva Magenta is going to give you the perfect backdrop, working especially well in the living room. Warming and empowering, this new hue should be embraced for the ultimate impact – we're talking colour-drenched walls, electric accents and vibrant upholstery choices."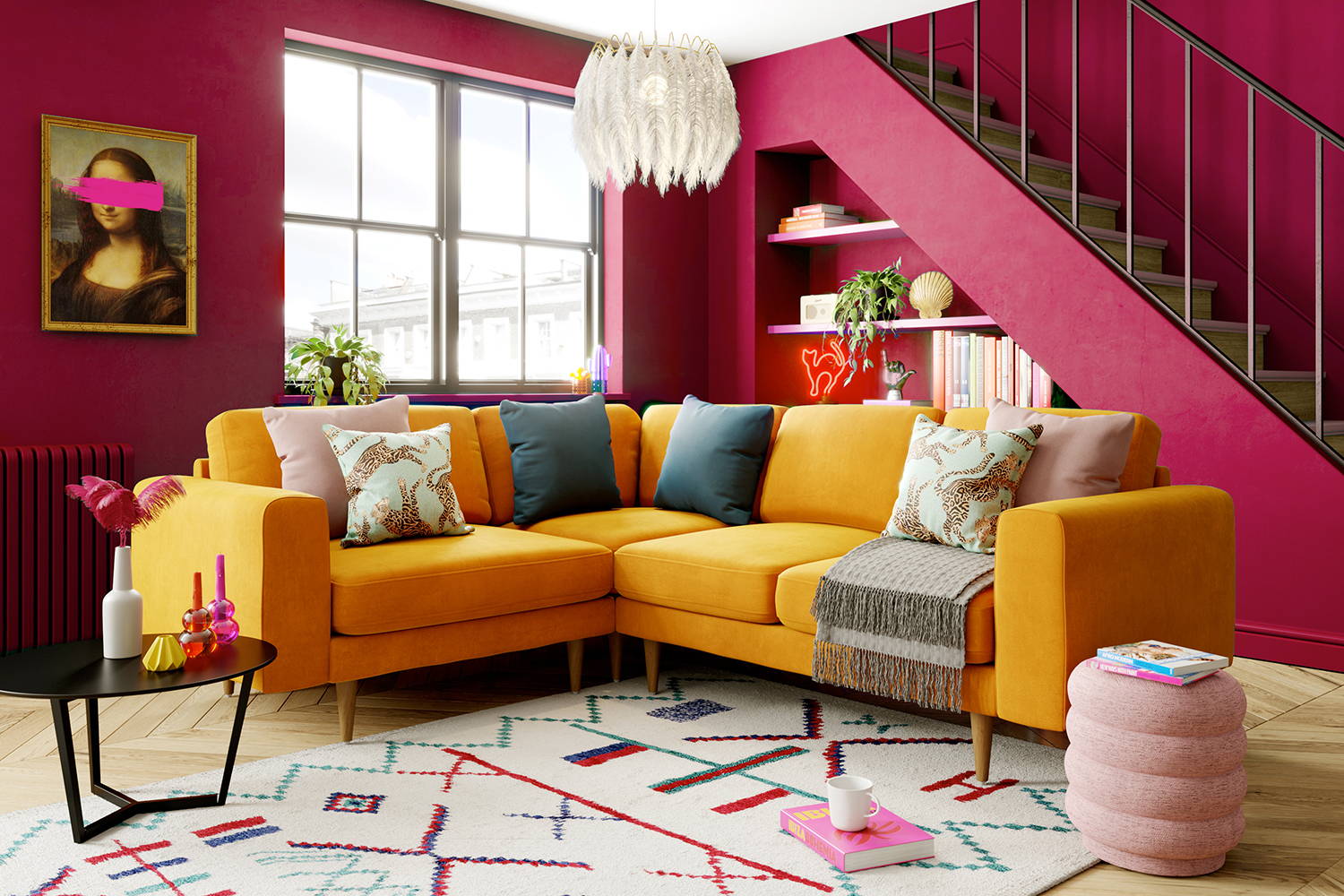 The Big Chill Corner Sofa in Turmeric - now available to buy as a 3 Seater Sofa
The perfect pairing: Turmeric and Viva Magenta
"The bright mustard hues of Turmeric add warmth to the energetic Viva Magenta; giving a cocooning feeling that is full of life. The perfect pairing: these two majestic shades work together to bring about a sense of excitement and expression. Pair with contrasting touches to enhance that oh-so-comforting feeling that will have your guests green-eyed with envy."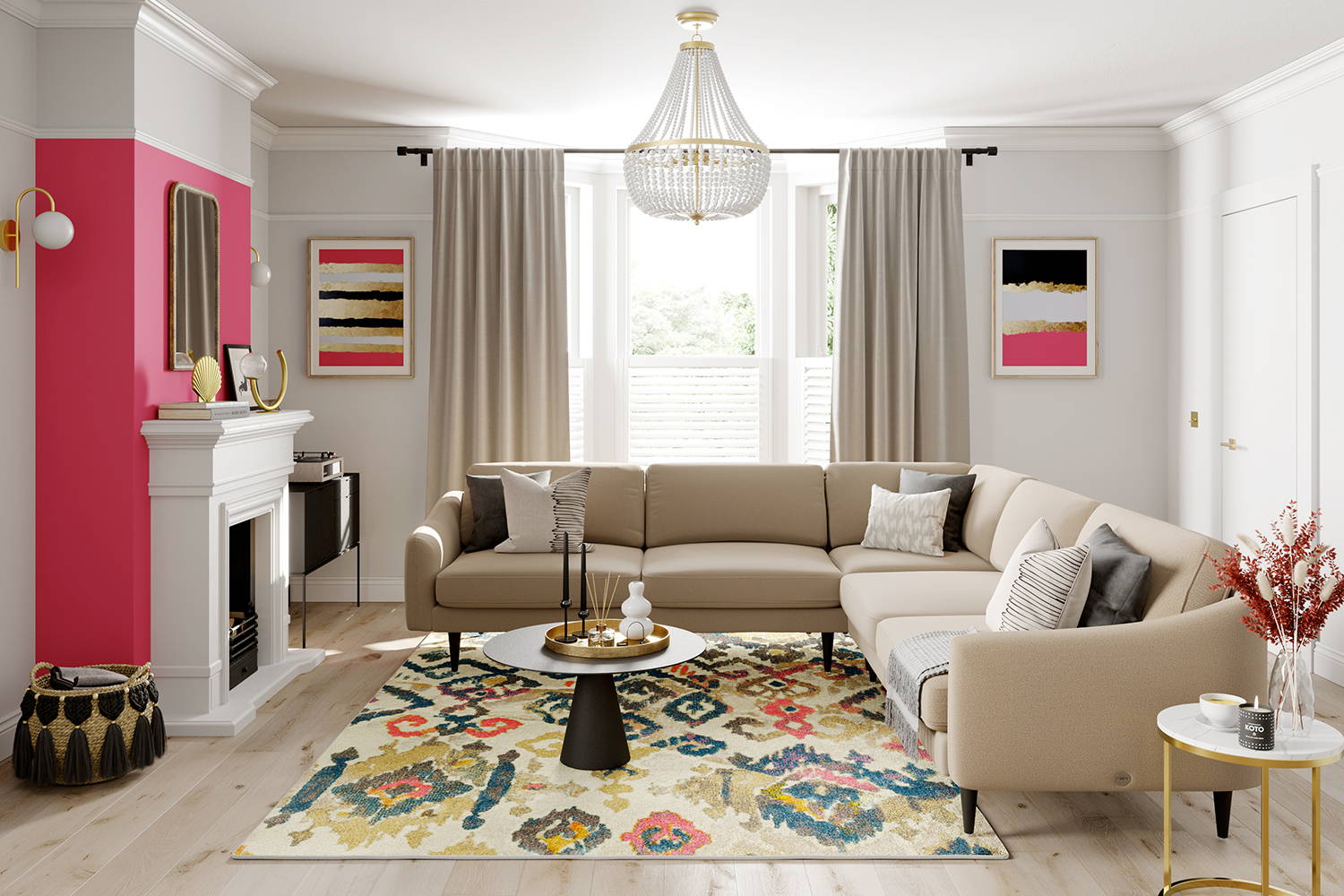 How neutral lovers can use Pantone's 2023 Colour
"Neutral lovers needn't be scared off by this mood-boosting hue, there are plenty of ways to have the best of both worlds. Oatmeal tones team up nicely with the lively Viva Magenta, and when used in small areas, it adds a playful edge that doesn't disrupt the feng shui of a zen living room."

Feeling inspired? Explore our full range of neutral sofas here and give your home that new year refresh you've been promising yourself. Trust us, your living room thank you.