Here's our play by play of how Snuggers enjoyed the match…
As much as we wanted it to come home, the football went to Rome. Despite the loss, our boys made us proud, and Snuggers were on the edge of their seats cheering them on.
We took to Instagram to find out what you were all doing during the big game, and we gave you the opportunity to send in pictures - with the best one winning £50 off their sofa!
Where did everyone watch the game?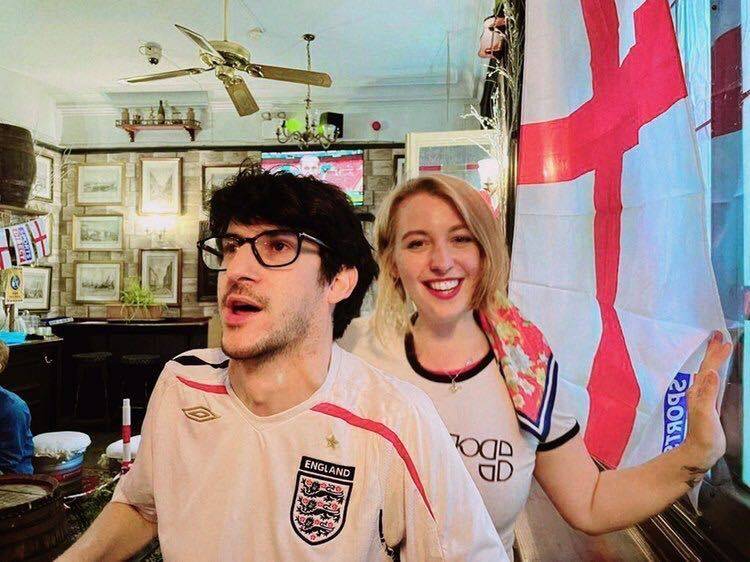 @kajkasv93
We wanted to find out how you were watching the biggest game of the century, and we were thrilled to hear that 90% of you watched it from your sofa. All we can say is great minds think alike. #TeamSofa
Only 4% of you were at the pub for the game. Winston (doggo, pictured below) was fuming that he couldn't be, apparently he's one of the lads.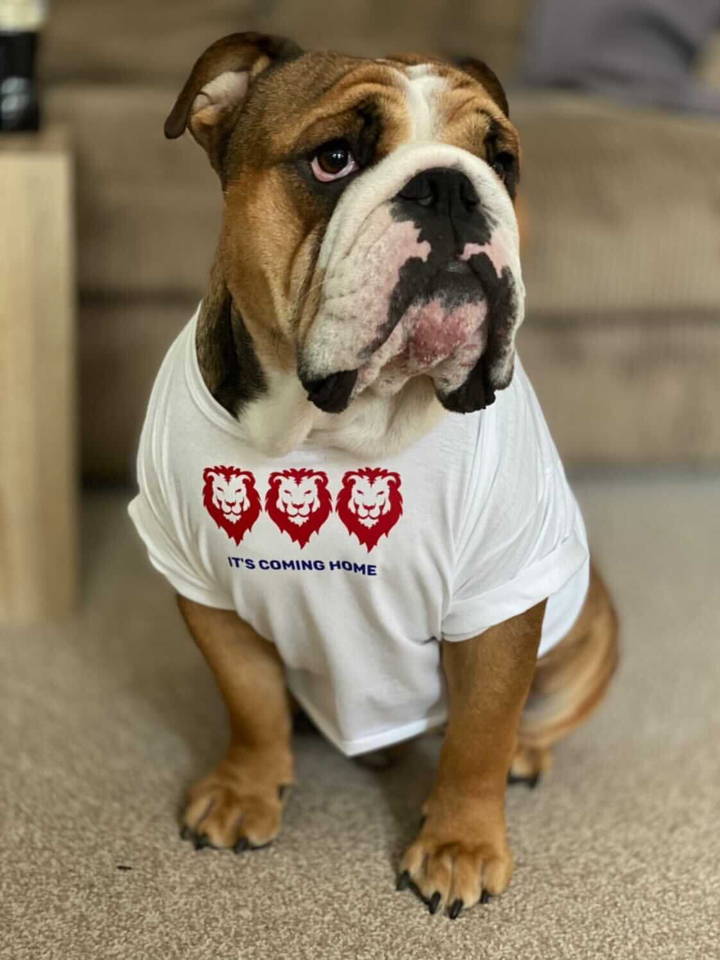 What was everyone eating?
Almost 50% of you have a sweet tooth (we're pretty sure Winston's included) and were snacking on sweets during the game. Hopefully, the sugar rush helped you celebrate our brilliant goal only 2 minutes in.
It was a pretty 50/50 split between alcohol sippers and water hydrators. We must say though, the 50% who were enjoying H2O were probably itching for something stronger during the penalties. We know we were. Is there anyone else who just couldn't watch?
Steph made her own beer garden for the occasion. Think the invite may have gotten lost in the post…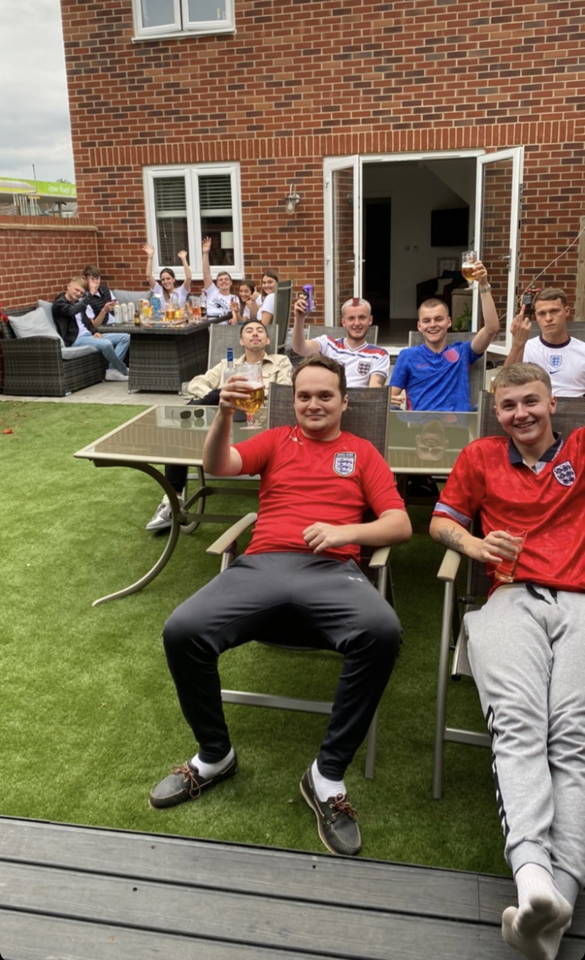 Next, we decided to test your football knowledge.
We asked if you knew the name of our England captain, Harry Kane. We thought everyone would get it!
Well, we were wrong. 20% of you didn't know who you were watching and voted for Laki Kane! Who are you, hun?!
You were just there for a good time, and we support that.
Now let's look at some of your great entries!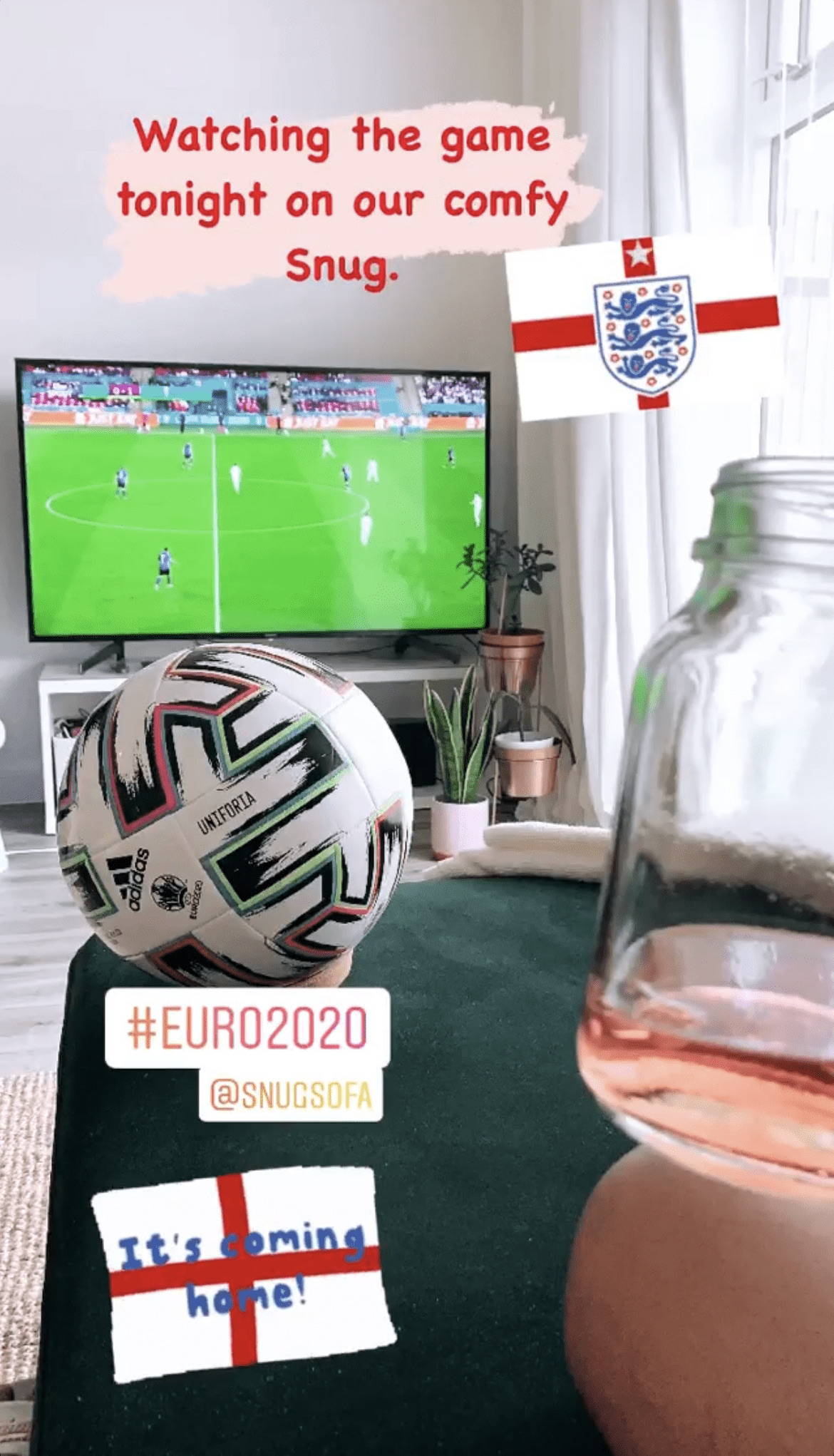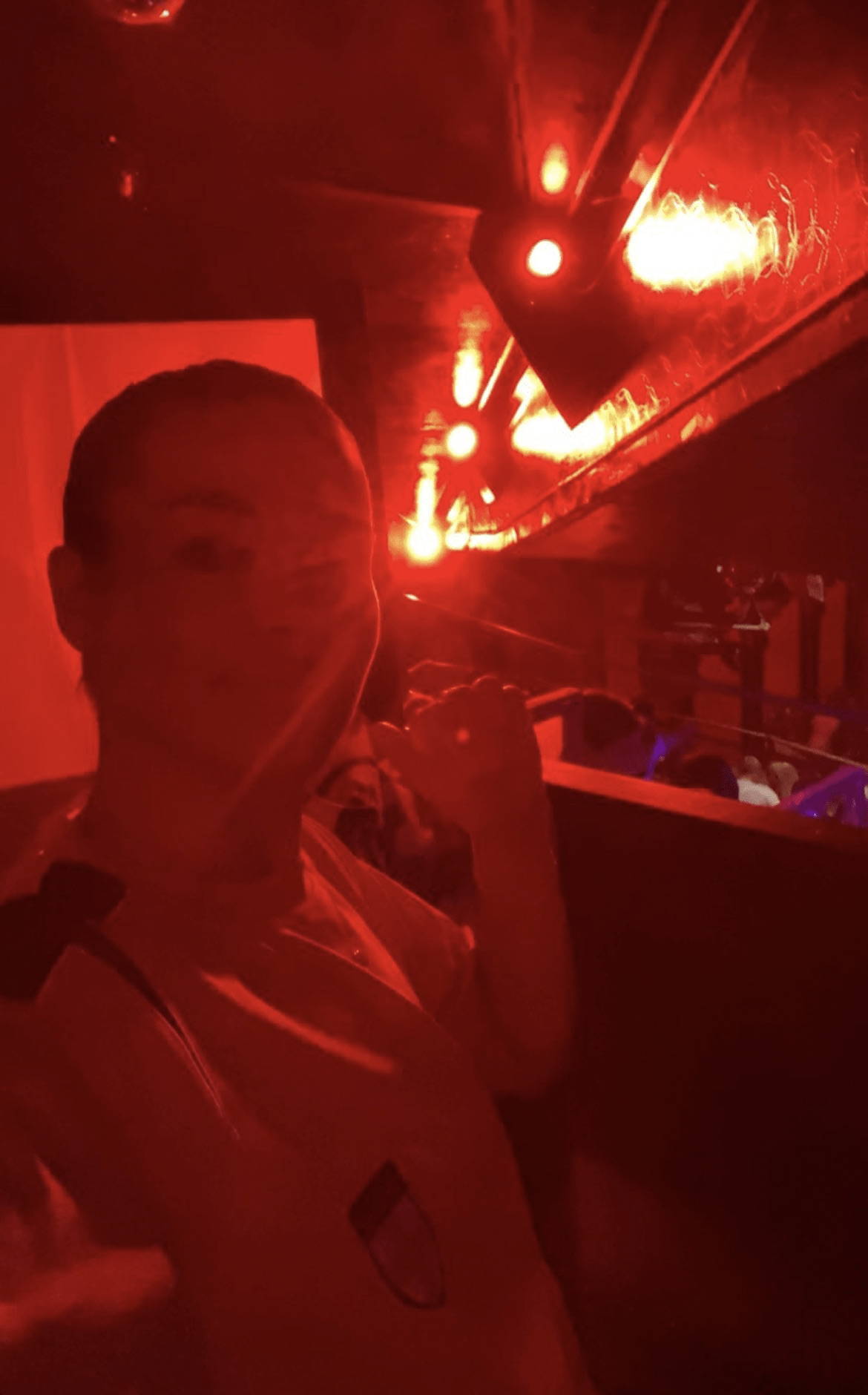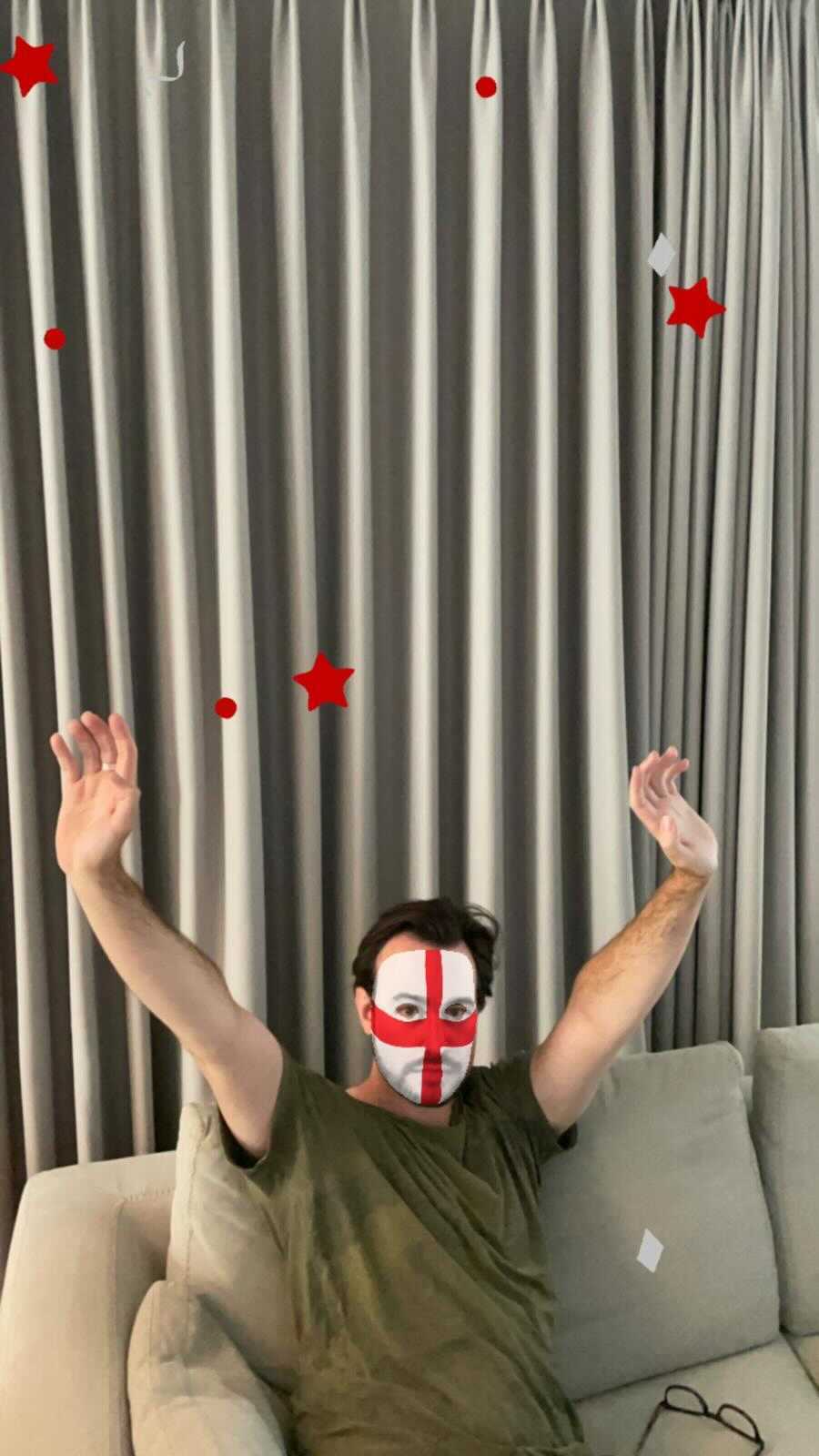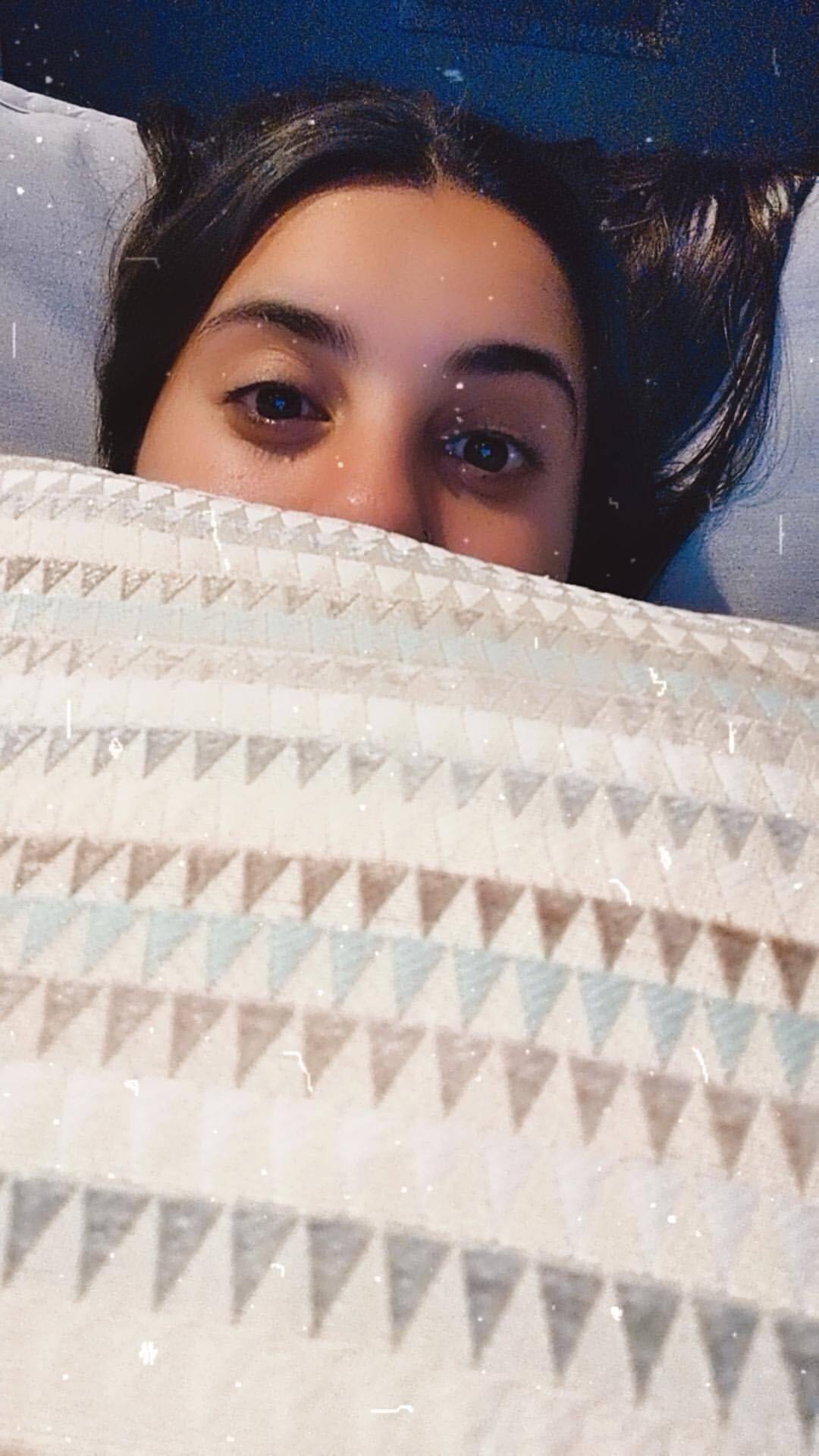 So, who won £50 off their sofa?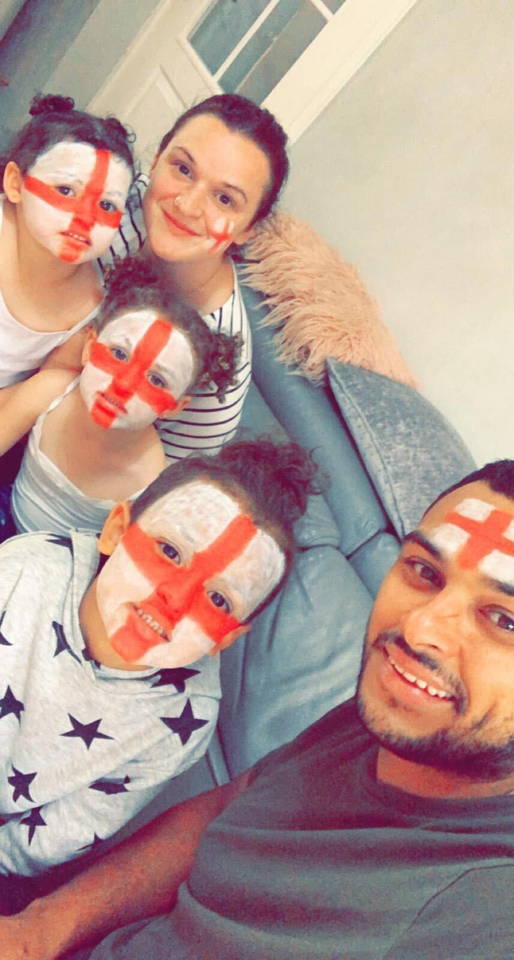 Sure, England didn't win the match… but one lucky Snugger did win £50 off their next sofa. It was a difficult one as we loved them all!
But the winner is … Rachael Dawson of @rachaeldawson2012! Her family showed their full support to the team, we love the face paint. Congratulations!
Although it wasn't the result we were hoping for, the squad are winners in our eyes. The England team brought the nation together and were a joy to watch - plus, we've always got the World Cup! But well done to Italy, it was a great game.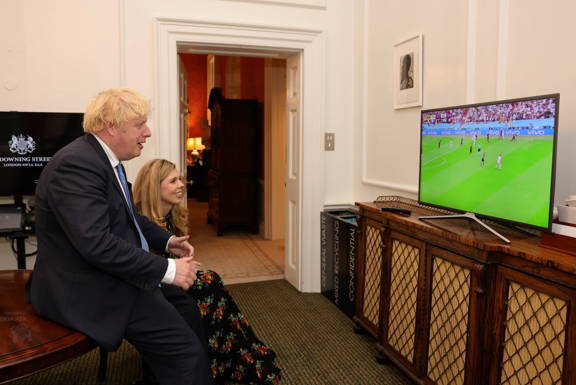 Next time, don't be like Boris. Get yourself a sofa.