Spring is round the corner and to help get you prepared for the brighter days ahead, we're launching our Spring 2022 Collection. In true Snug fashion, we've designed these pieces to tick every box from style to comfort and they're ready to bring a burst of colour to your home.
Our Spring Collection is dropping 4th March but to help get you excited, we thought we'd introduce you to two of the pieces you'll soon be able to get your hands (and bums) on.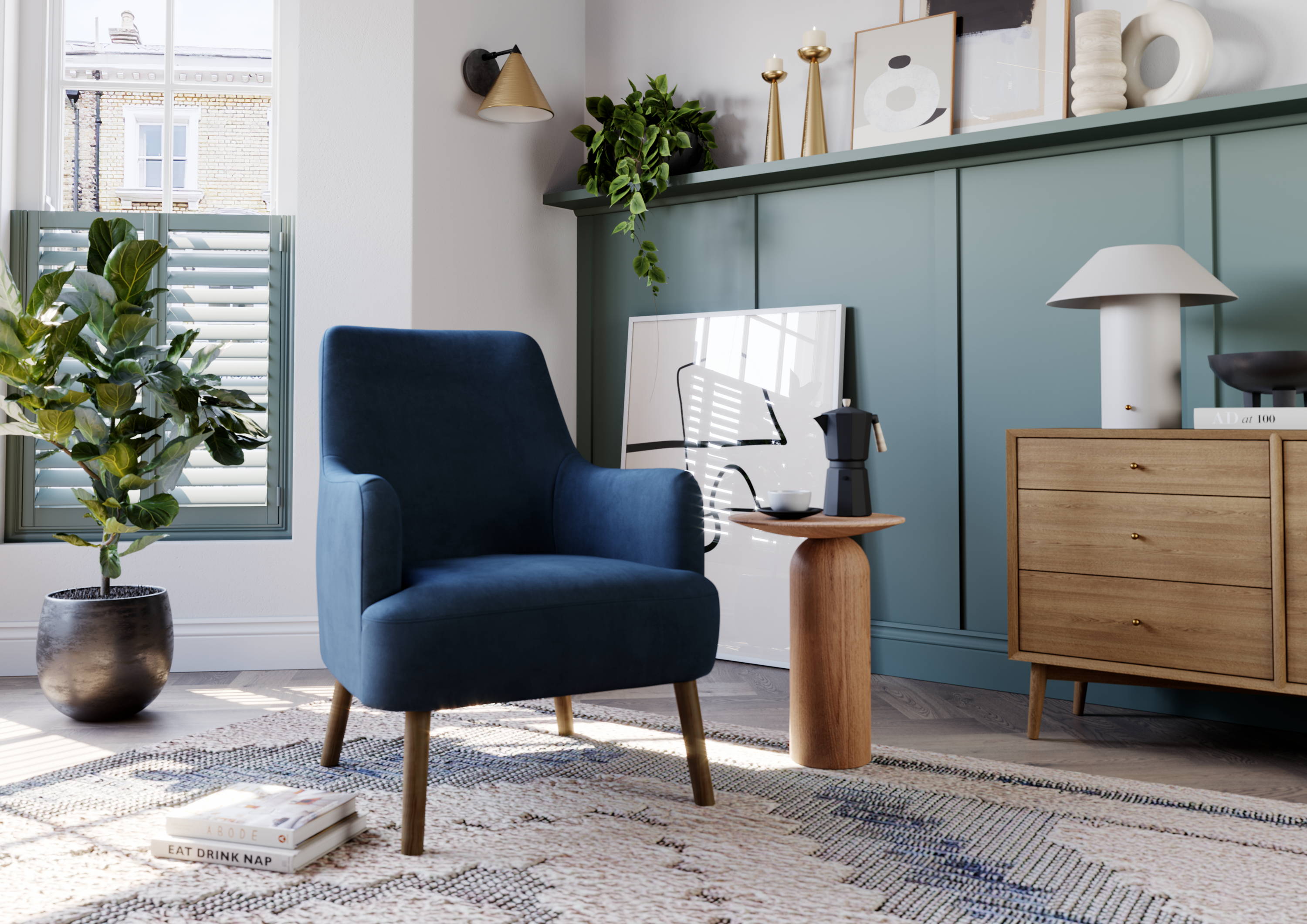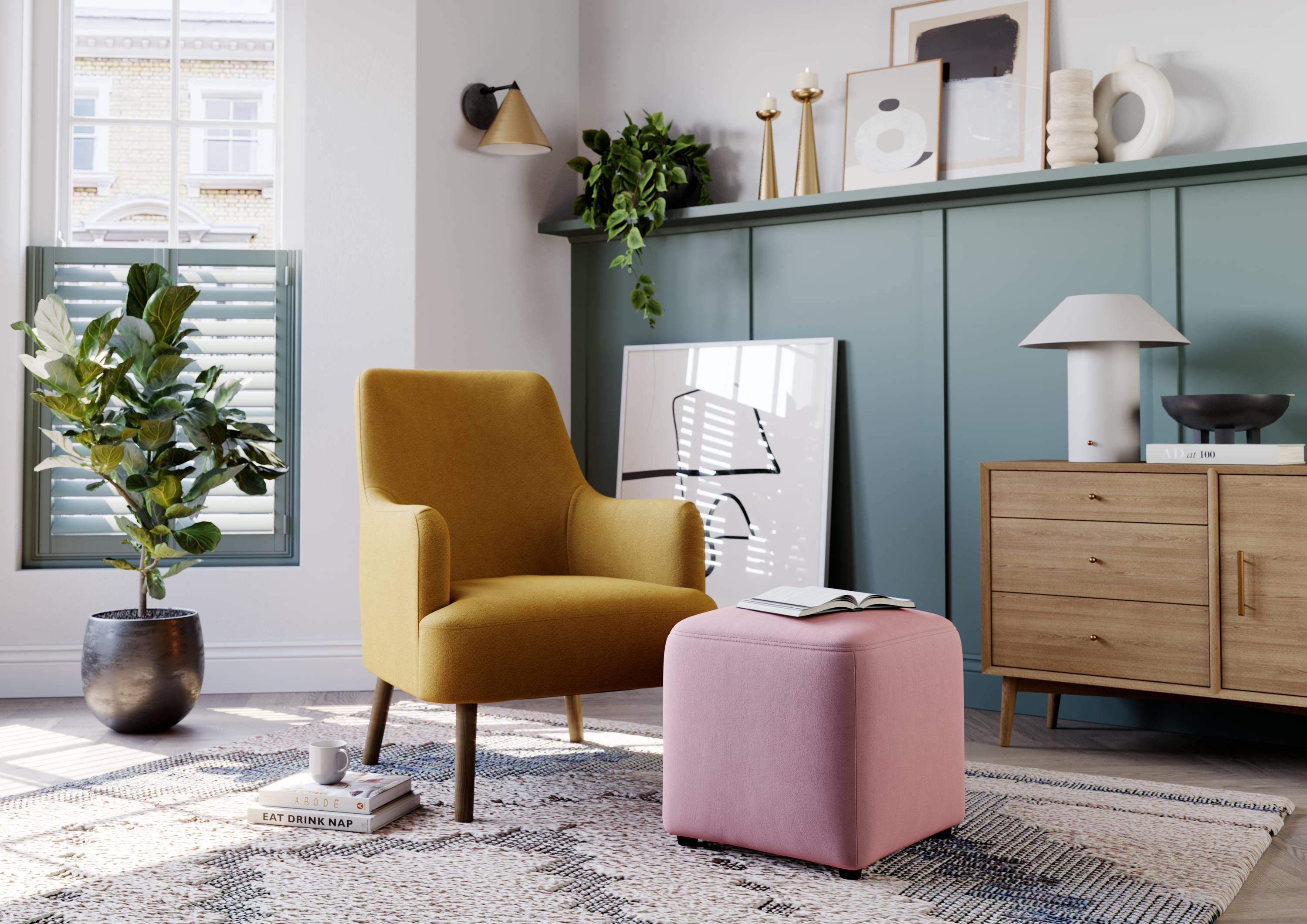 This chair is built for one because nobody really likes to share. Especially when it feels this good. Set to inject a pop of colour to your home this Spring, our Accent Chair comes in two bright and bold colours: Saffron and Blue Steel. It's the perfect home accessory to upgrade your reading nook or enjoy your morning cuppa in. Designed with a thick foam padding for a supported but cosy sit and with wooden legs for a sleek look, it's the piece of furniture your home's been missing.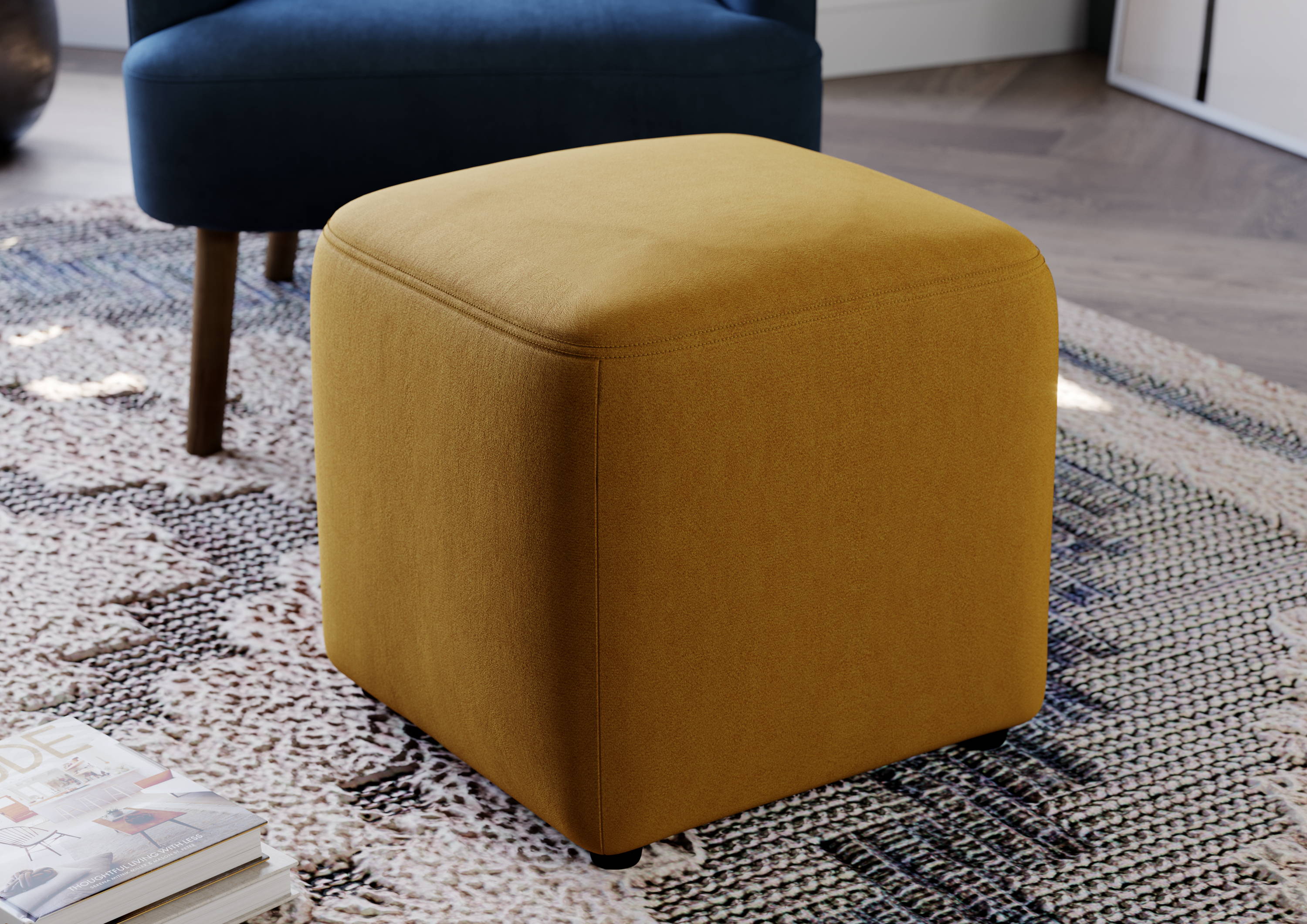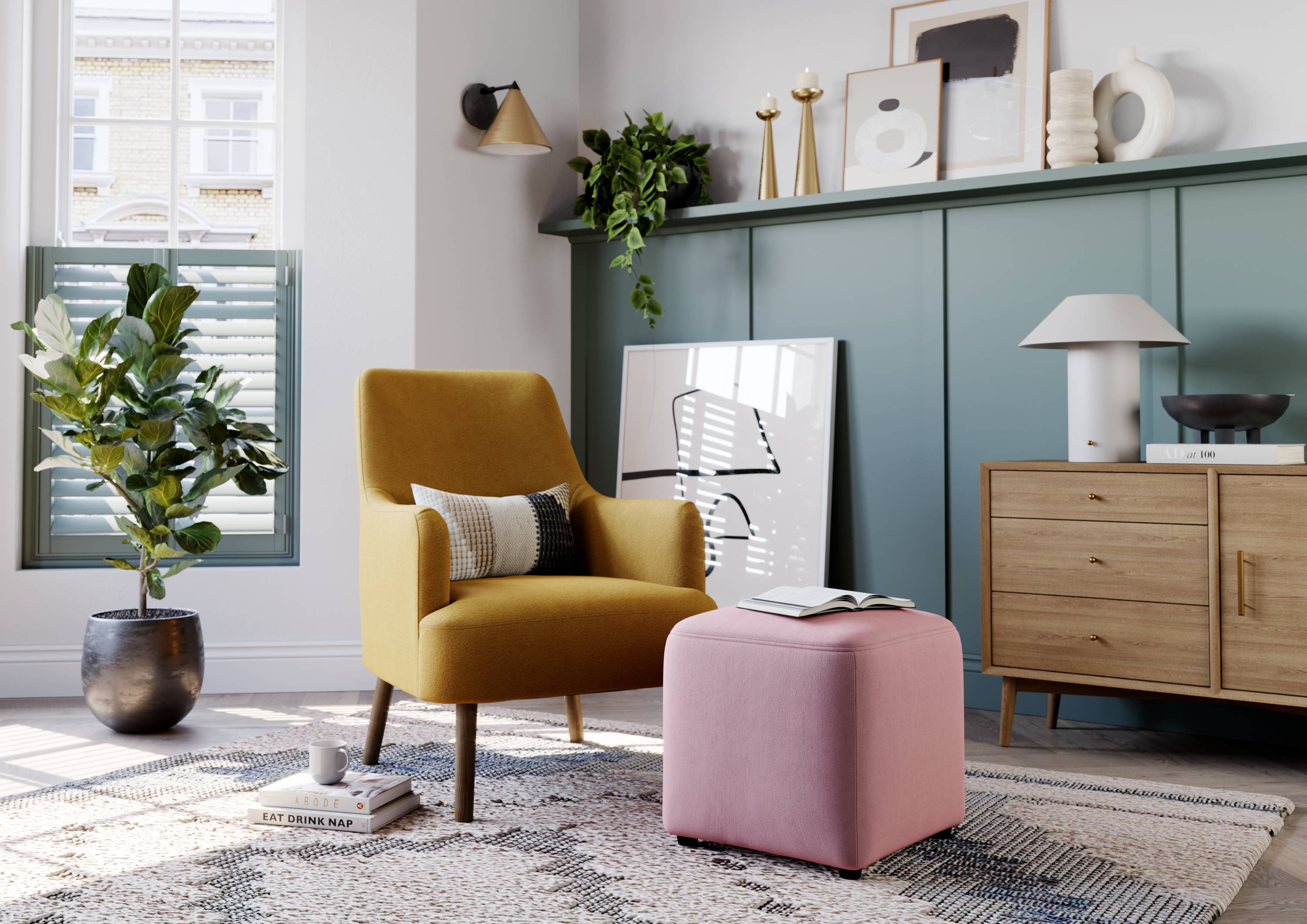 Our small but mighty footstool is ready for a lifetime of feet up moments. This versatile footstool can also double up as a spot for your guests to perch, or a place to plonk the drink tray when the party really starts. Available in Saffron and Blush in our spill-resistant fabric, you won't need to worry about any accidental splashes of wine. This little gem is also the perfect pair to The Accent Chair!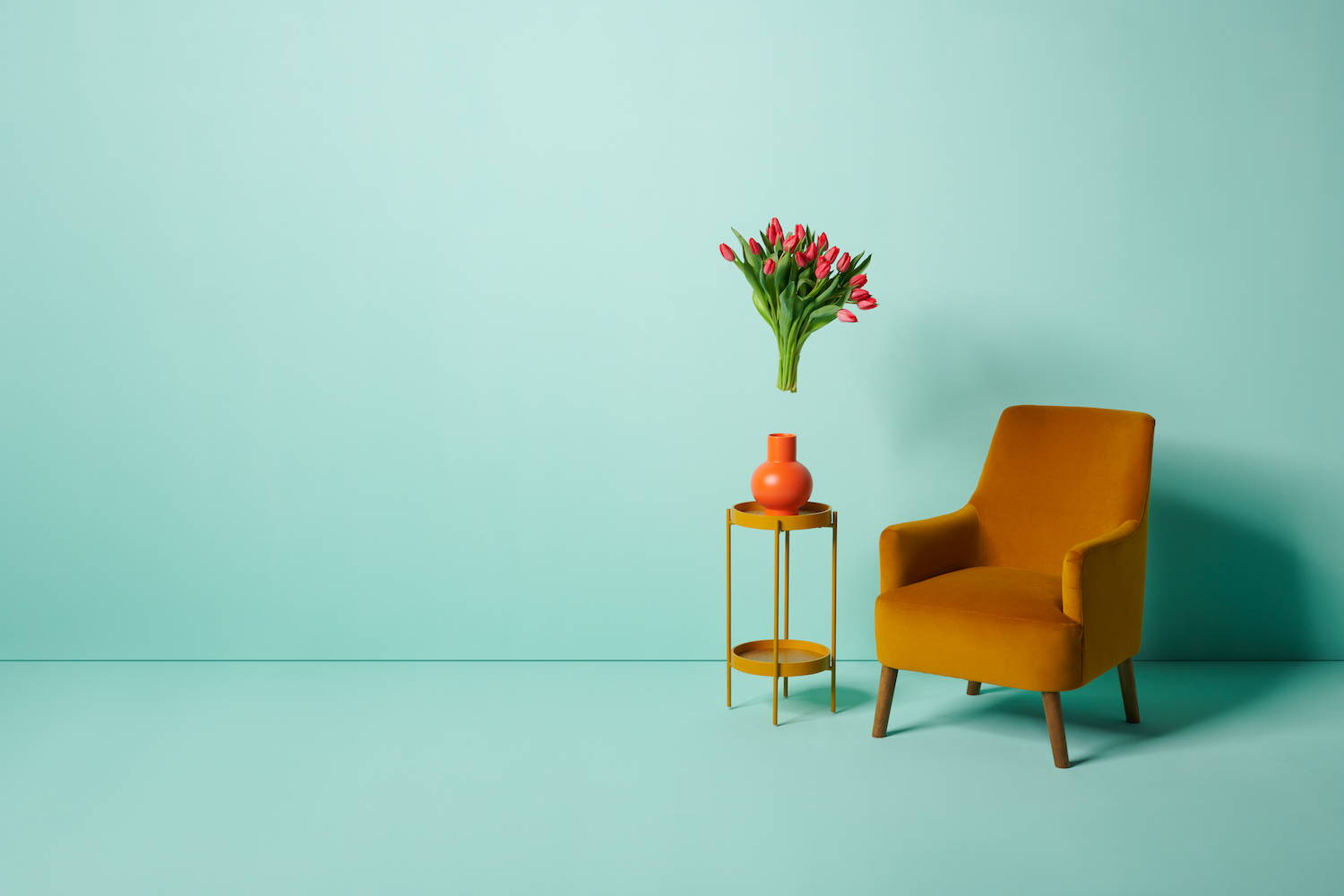 Our new colours really speak for themselves with their bold style. Let them be the centre of attention in a room of neutrals, or pair it with other complimentary colours and leave your friends green with envy at your colourful home.

The Blue Steel Accent Chair and Blush Accent Stool are great as a pop of colour next to greys, whites and creams. But our Saffron Accent Chair and Accent Stool is perfect for adding to a colour palette of pinks, greens and blues for the ultimate rainbow vibe. Want some tips on decorating a colourful home? Read our guide here.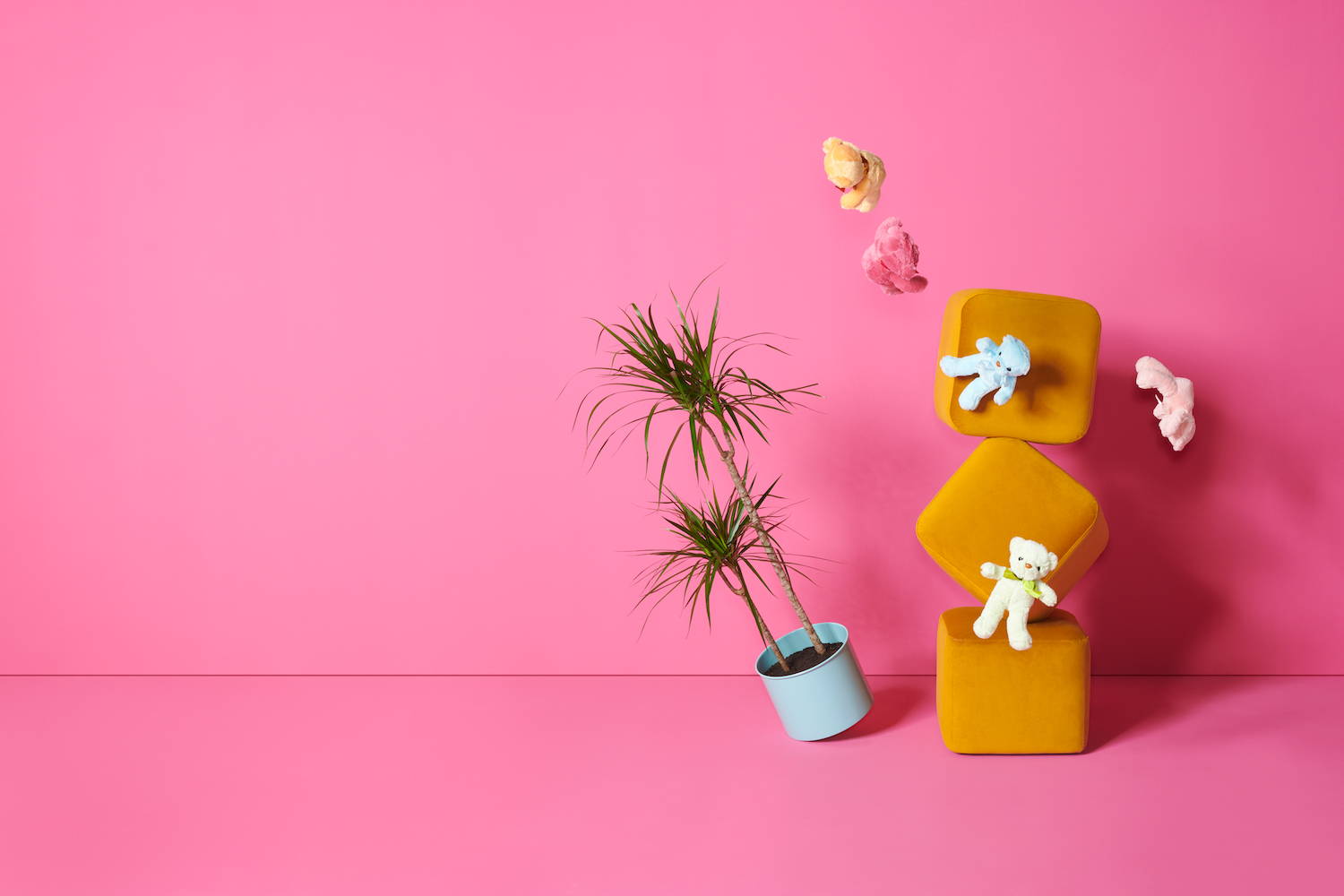 The Accent Chair is different from our other collections in that it arrives ready made excluding the legs. You'll have to hand-screw those on, once your new armchair arrives. It also can't be physically connected to any other piece from our collections, but it looks amazing sat next to them!

The Accent Stool also arrives fully formed, but both Accent pieces arrive in boxes small enough to fit through even the tightest of doorways. So, you won't have any trouble getting them into your home.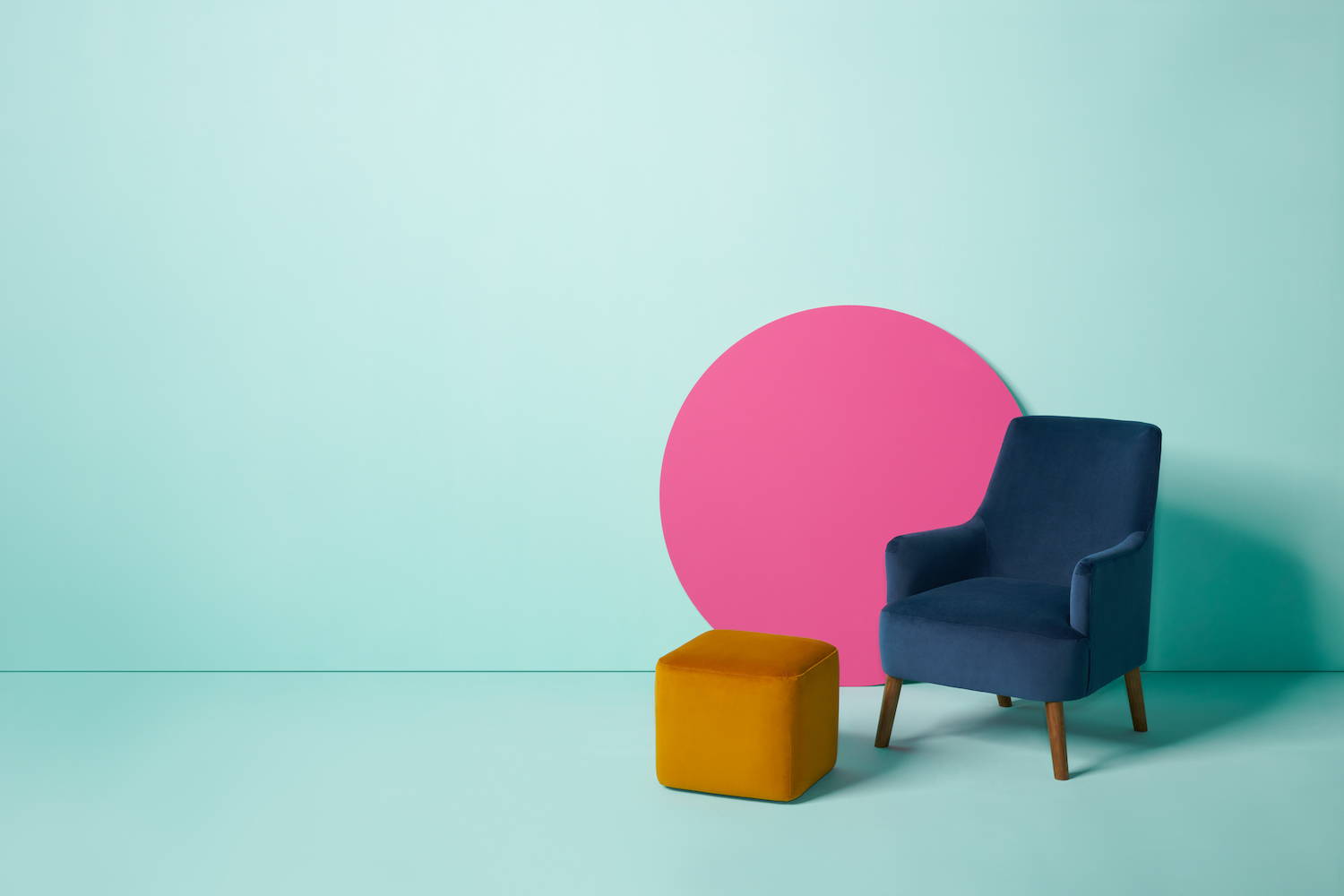 Do they pair well with the other collections?
They're Accent in name and Accent in nature. We've designed both The Accent Chair and The Accent Stool to perfectly pair with all of our collections. They're this season's fun accessory that adds to your current set up as a statement piece.
Say you've got a large Warm Grey corner sofa already, adding the Blush Accent Stool brings some colour into your room. If a Forest Green 3 Seater is already sitting proudly in your home, a Saffron Accent Chair will be a complimentary cosy seat to position in the corner of your room.