Picture the scene: you've got the fire on, you're snuggled up in a blanket, Bake Off is on TV, and you've just finished your 5th Pumpkin Spiced Latte of the day. Autumn is here.
Believe it or not, Autumn is actually just around the corner (Summer… where were you at?) and it's time to start thinking about our cosy home interiors. Well, we're here to bring you some inspo on how you can transform your home to give the ultimate Autumnal vibes.
If you're looking to inject some seasonal colour in smaller doses, play around with cushions, paintings and small furnishings. Maybe try an Autumnal leaf garland, or a deep orange rug.
Our scatter cushions are perfect for adding that cosy upgrade without the price tag, to add that Autumn colour pop.
More suited to a neutral colour palette? You can still get that warm, Autumnal feeling by layering grey and beige tones. Playing with different textures is also a great way of bringing depth to a more neutral home. Wood furnishings and fabric sofas make the perfect pair for the season.
Try our Grey and Taupe sofas to transform your space into a neutral haven. If you're looking for more tips for achieving a Scandinavian style home, read our guide here.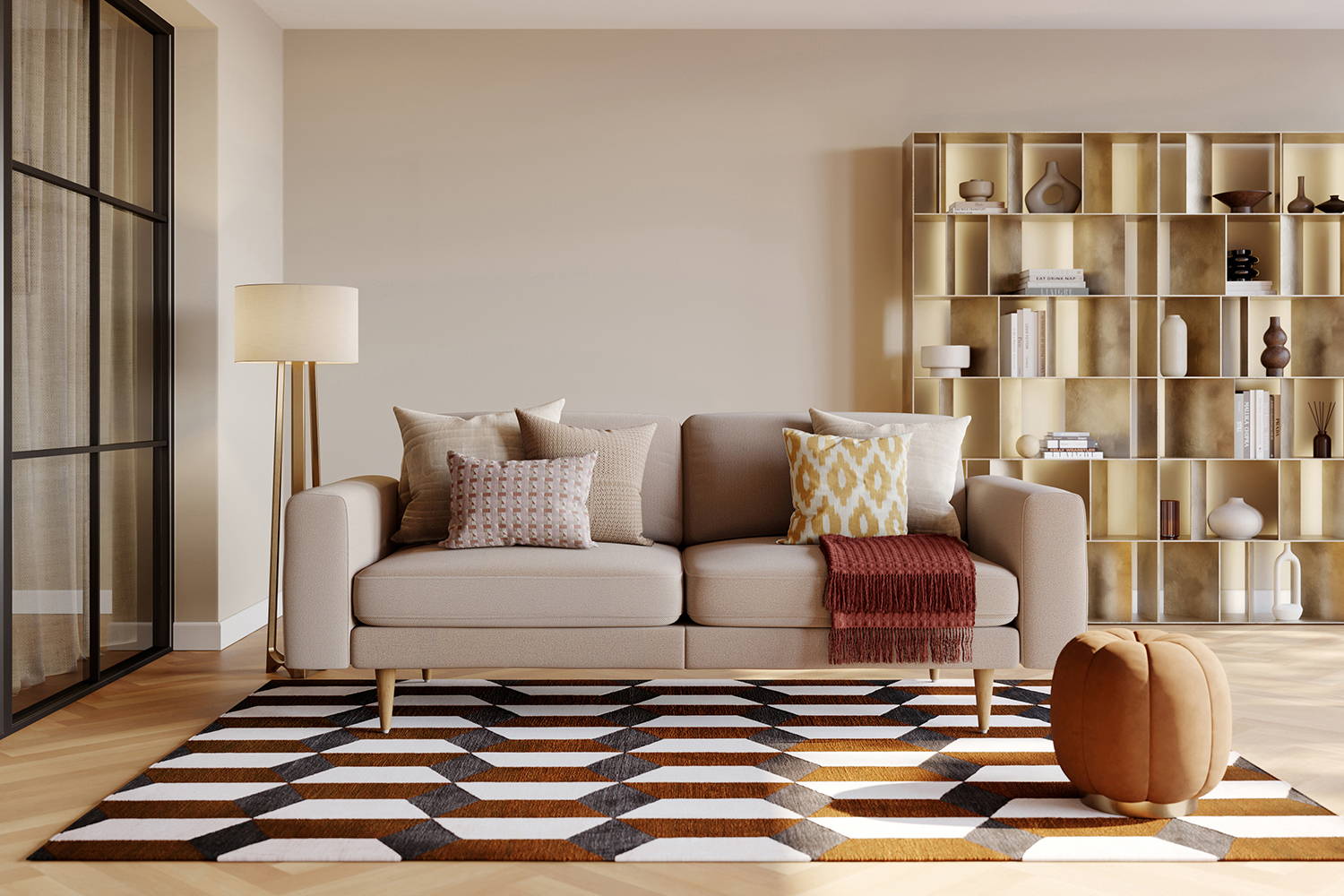 Remember: add lots of soft blankets, woven accessories and candles to bring warmth to your space.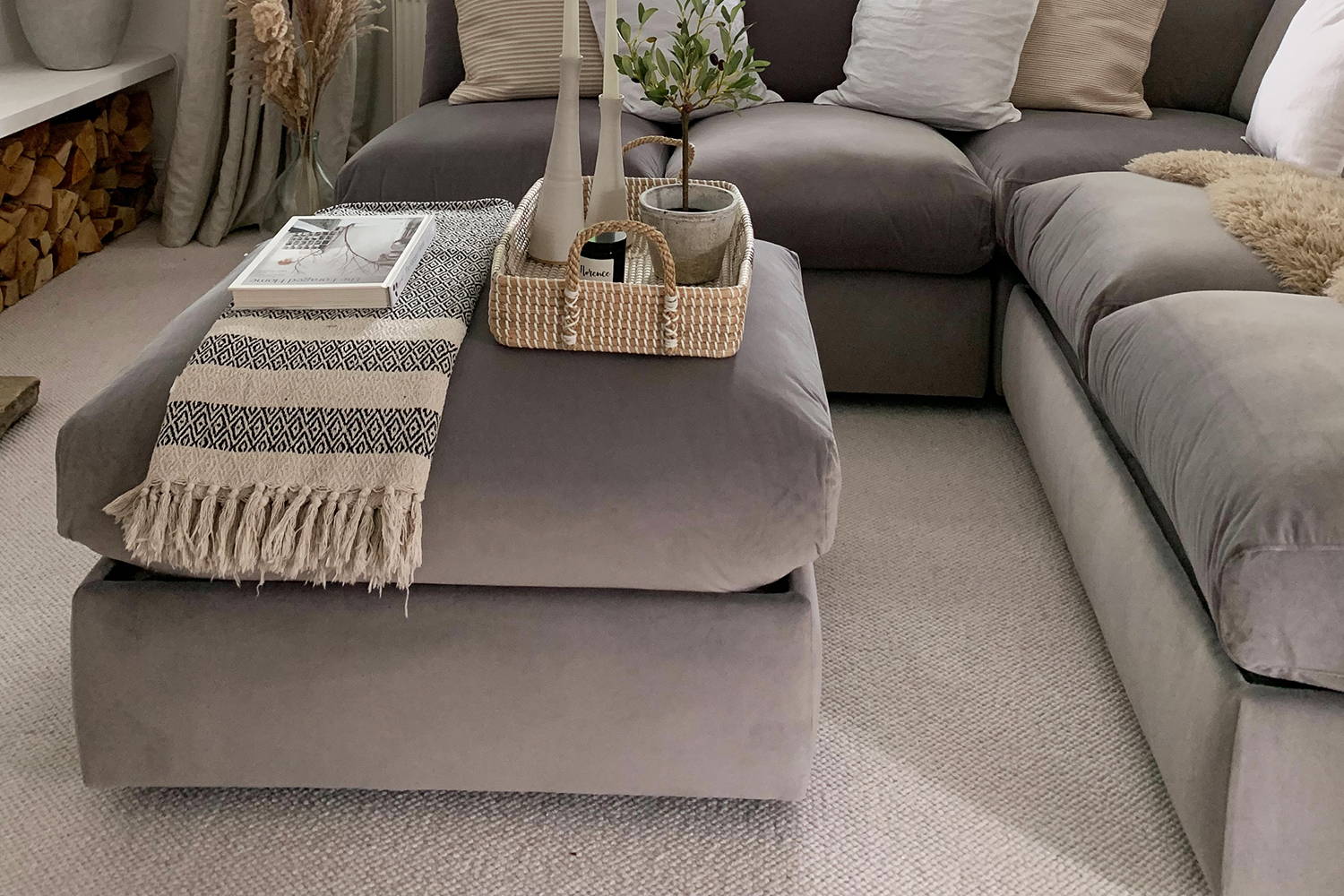 The best way to add the spice of Autumn into the mix, is to bring the outdoors inside. Wooden accessories, leaves and twigs (yes, that's right twigs) can make for some beautiful interior decorations.
Create a bouquet of seasonal flowers and display them in a deep orange or clay vase. Maybe bring in some decorative pumpkins and squashes. But if the bright orange of a pumpkin is too much for a neutral home, why not get your DIY hat on and try painting them white?
Candles and Autumn themed artwork are some other really quick ways to switch your home up for the season.