Sit pretty in pink and make your bum blush with a SNUG from our newest collection.

These UK-made sofas are almost as good-looking as you… and they'll take your comfort levels to supersonic. So, it's time to channel your inner Elle Woods and transform your home into a squishmallow haven of pink.
Get your blush sofa in a variety of styles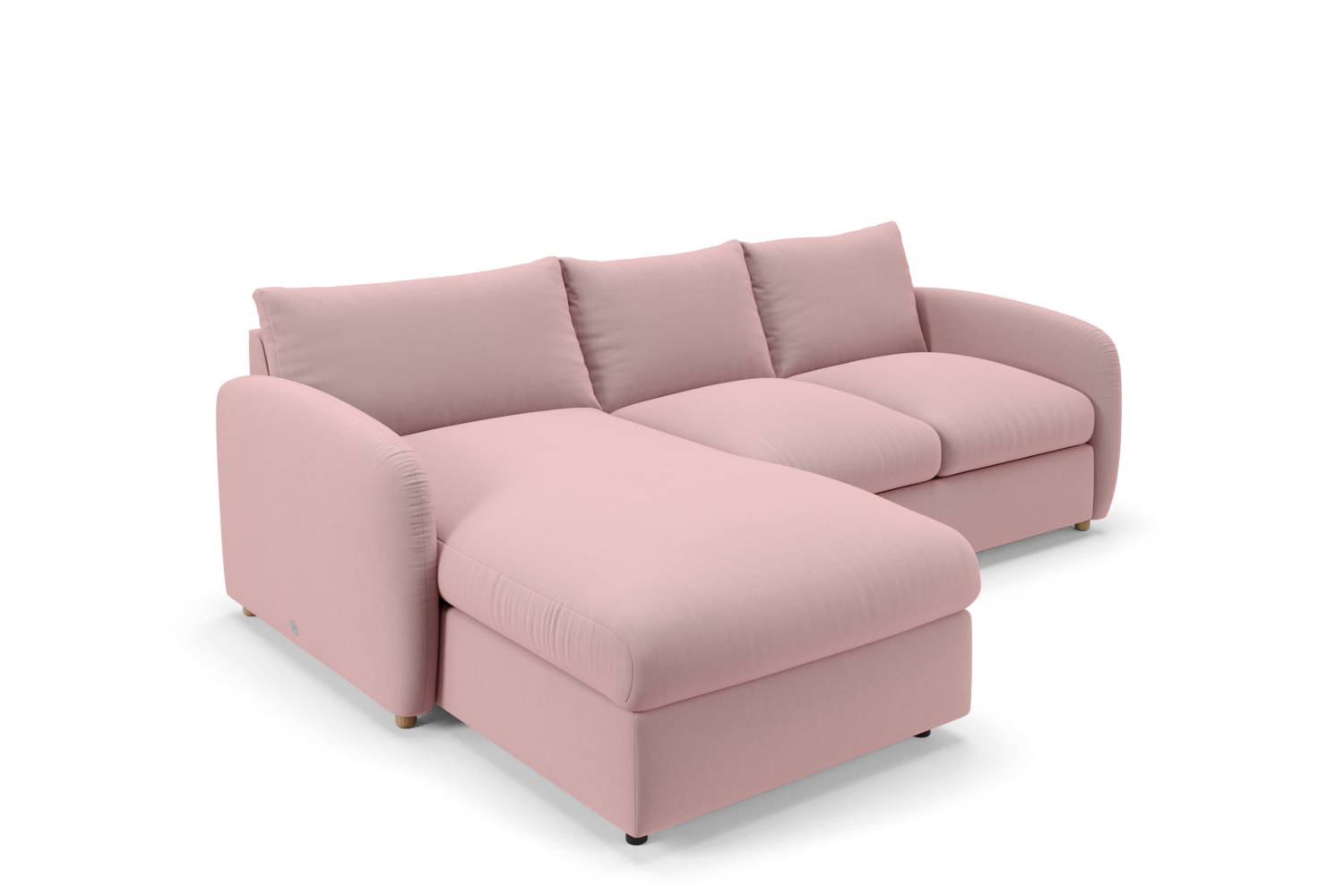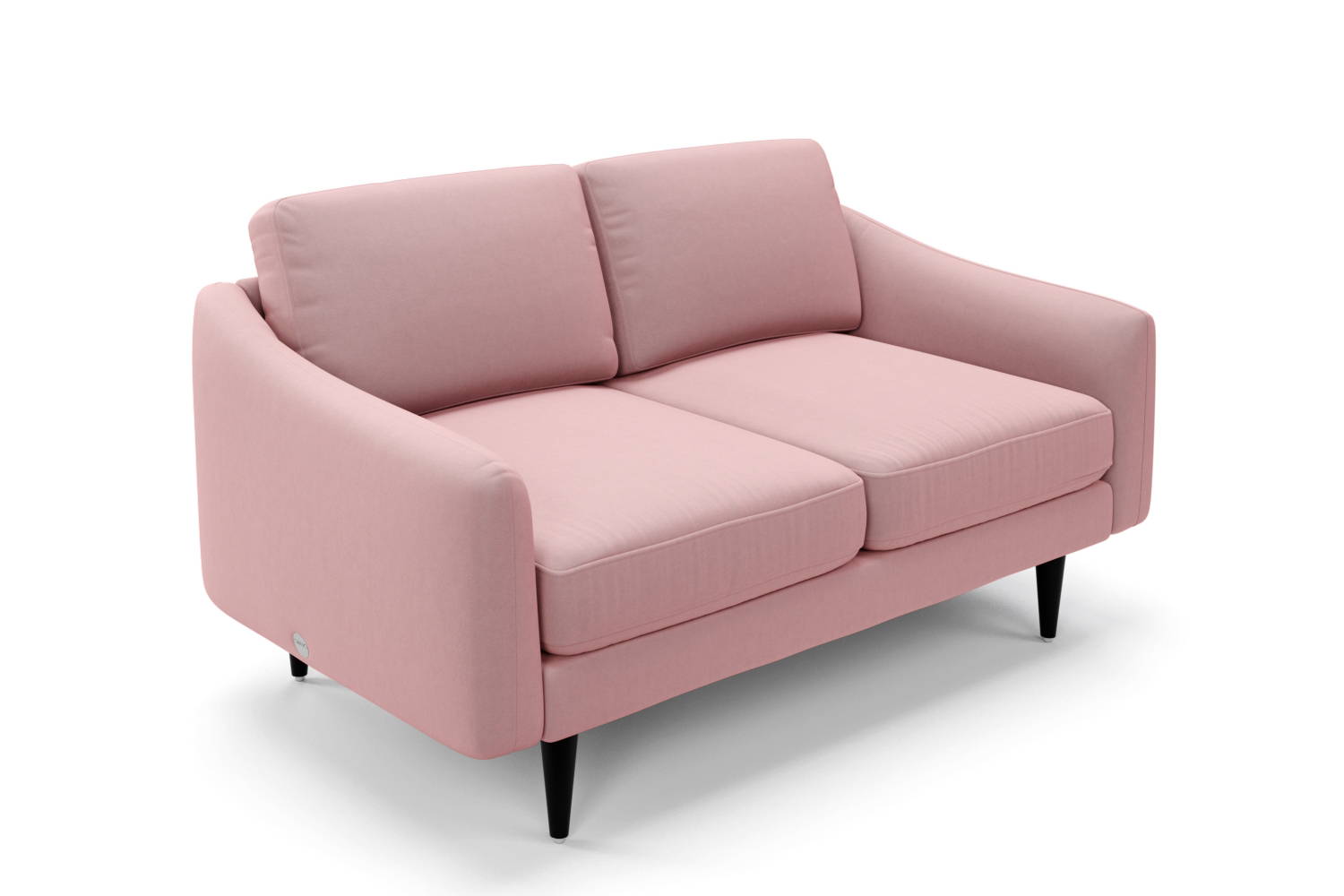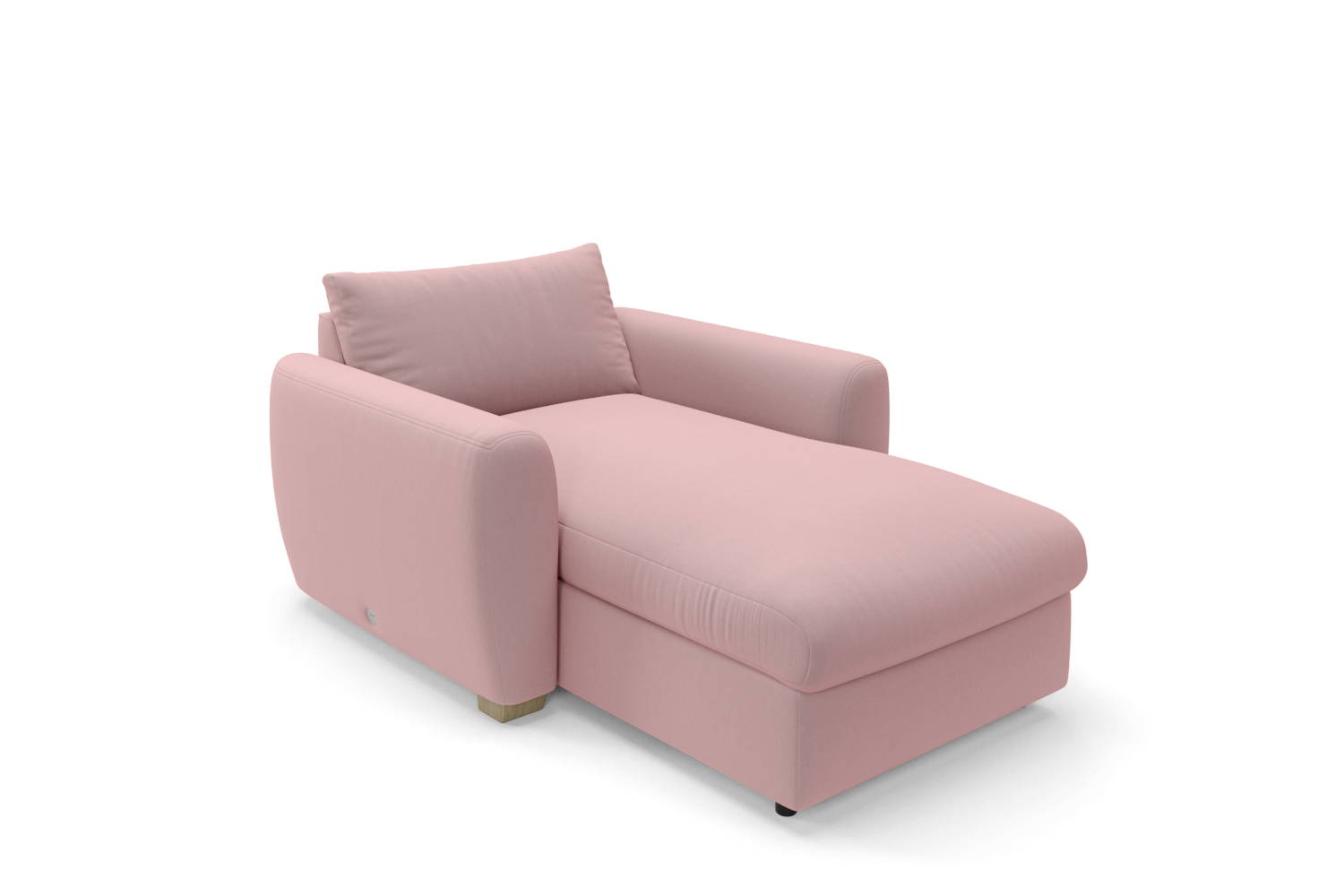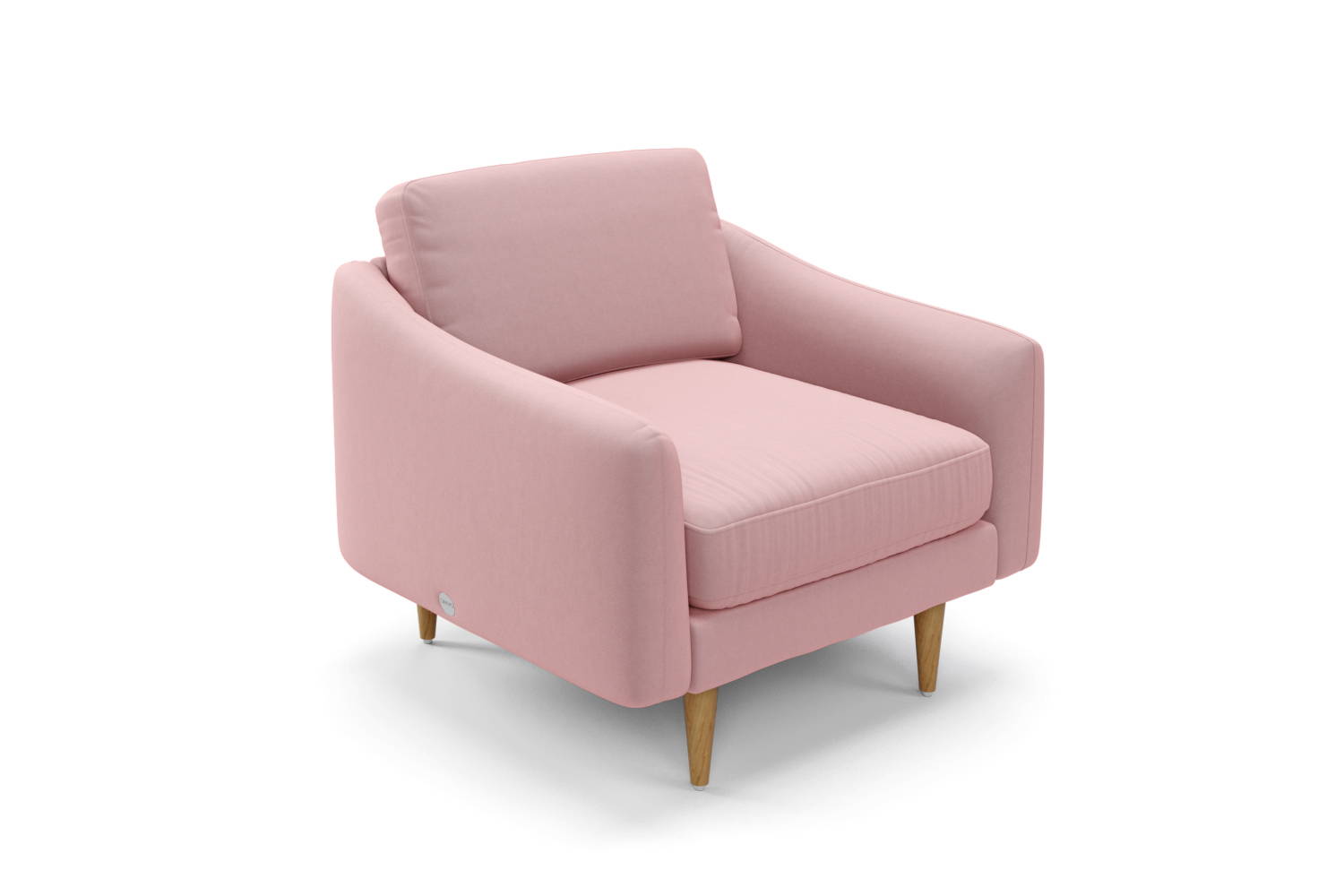 Want to know the best part? (Well, it's actually hard to pinpoint the best part because there's so much to love, but anyway…) These sofas are fully modular and delivered in parts so you can fit them through any tight door, hall or staircase. Plus, they assemble easily without ANY tools.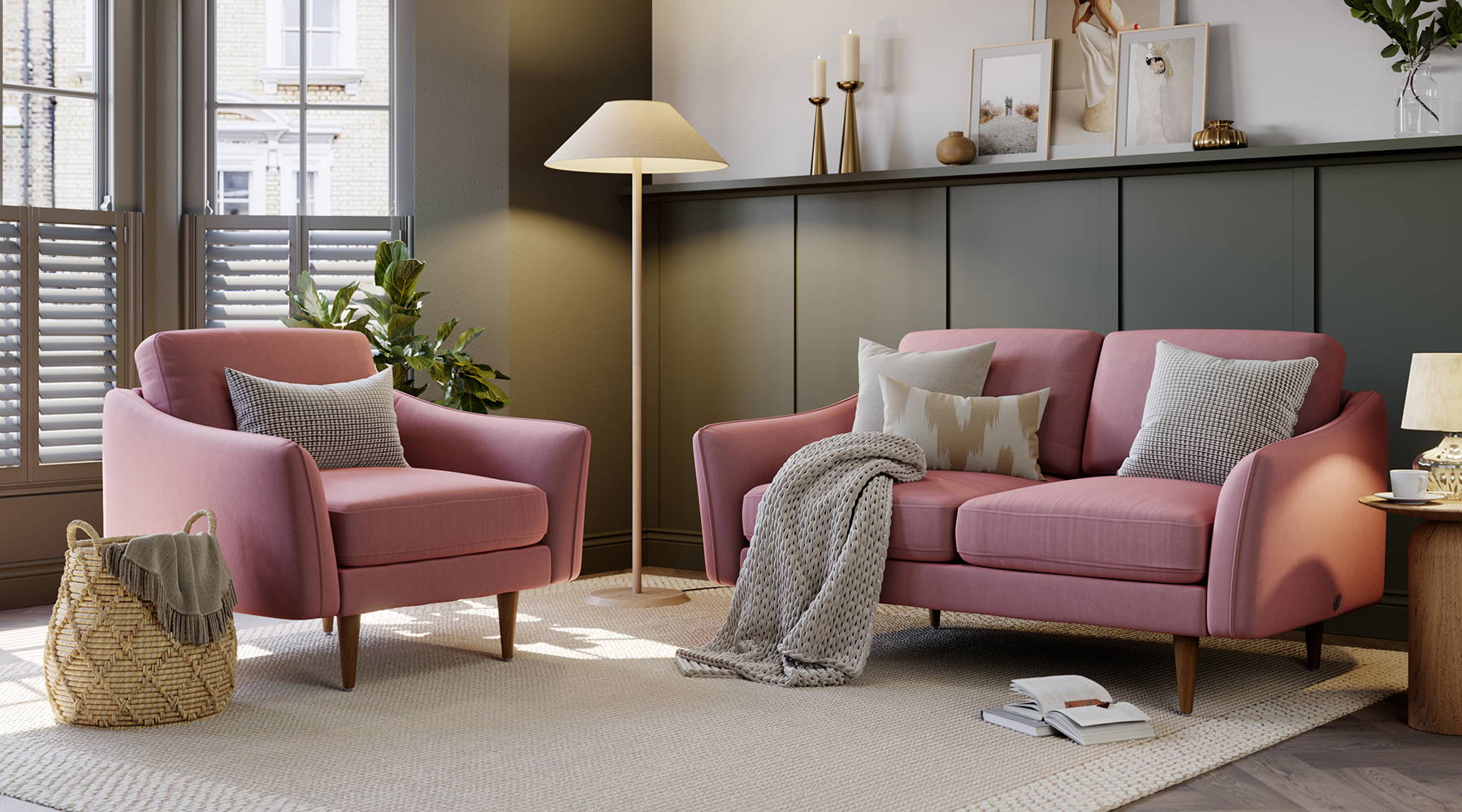 Okay, maybe this is the best part. Because they're fully modular, you can transform your sofa at any time by adding on additional modules. Think you might want to upgrade a 1.5 Seater Snuggler in Blush into a larger Blush Chaise Corner Sofa next year? No problem.

The arms are even interchangeable across the two collections, so you can change the styles between The Cloud Sundae (which has chunky arms) and The Small Biggie (which has slim arms).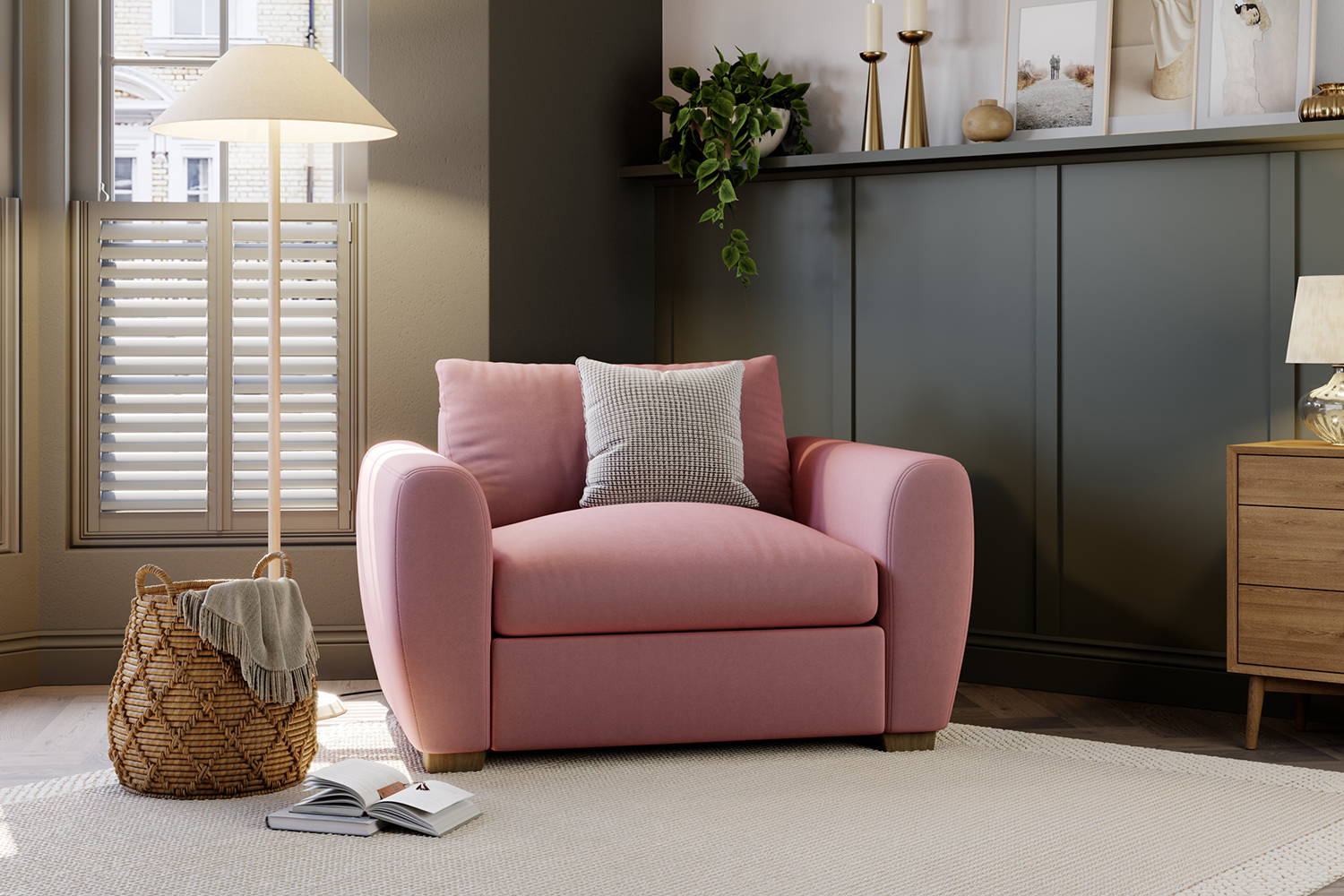 Don't worry if your pals spill the rosé
Throw a party and toast to your brand-spanking-new sofa. Blush SNUGs are made with a sofa-to-touch, spill-resistant velvet polyester fabric, so those uh-oh moments don't matter. Simply wipe those mistakes away.
Lover of animals? Us too. You'll never find a trace of feathers or leather in a SNUG.

Your fur babies will love cosying up on these couches (if you're so kind as to share). You won't have to worry about those pesky claws or fur, as the velvet is durable and easy to care for. Check out our care guidelines here.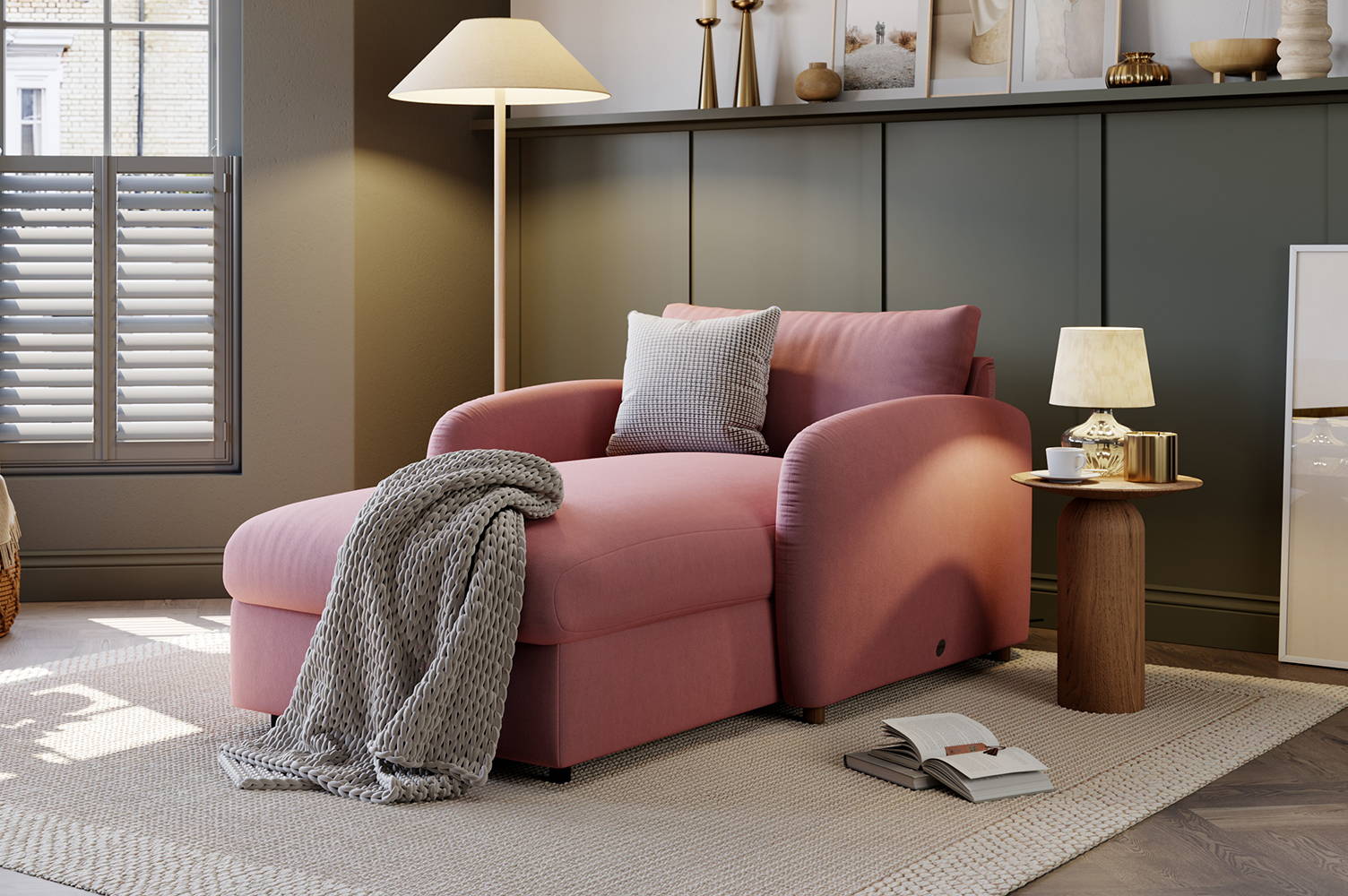 Get FREE UK delivery in days
Ready to upgrade your boring, old sofa into a Blush SNUG? Get yours as soon as tomorrow and get a 100-day trial. Go on… you know you want to.