We hope you're reading this whilst lounging back on your sofa, slurping on your favourite drink. No? Ah well, we're not psychics. But we do know comfort and quality! And that's why we're writing this - we want you to make the best out of your chaise sofa.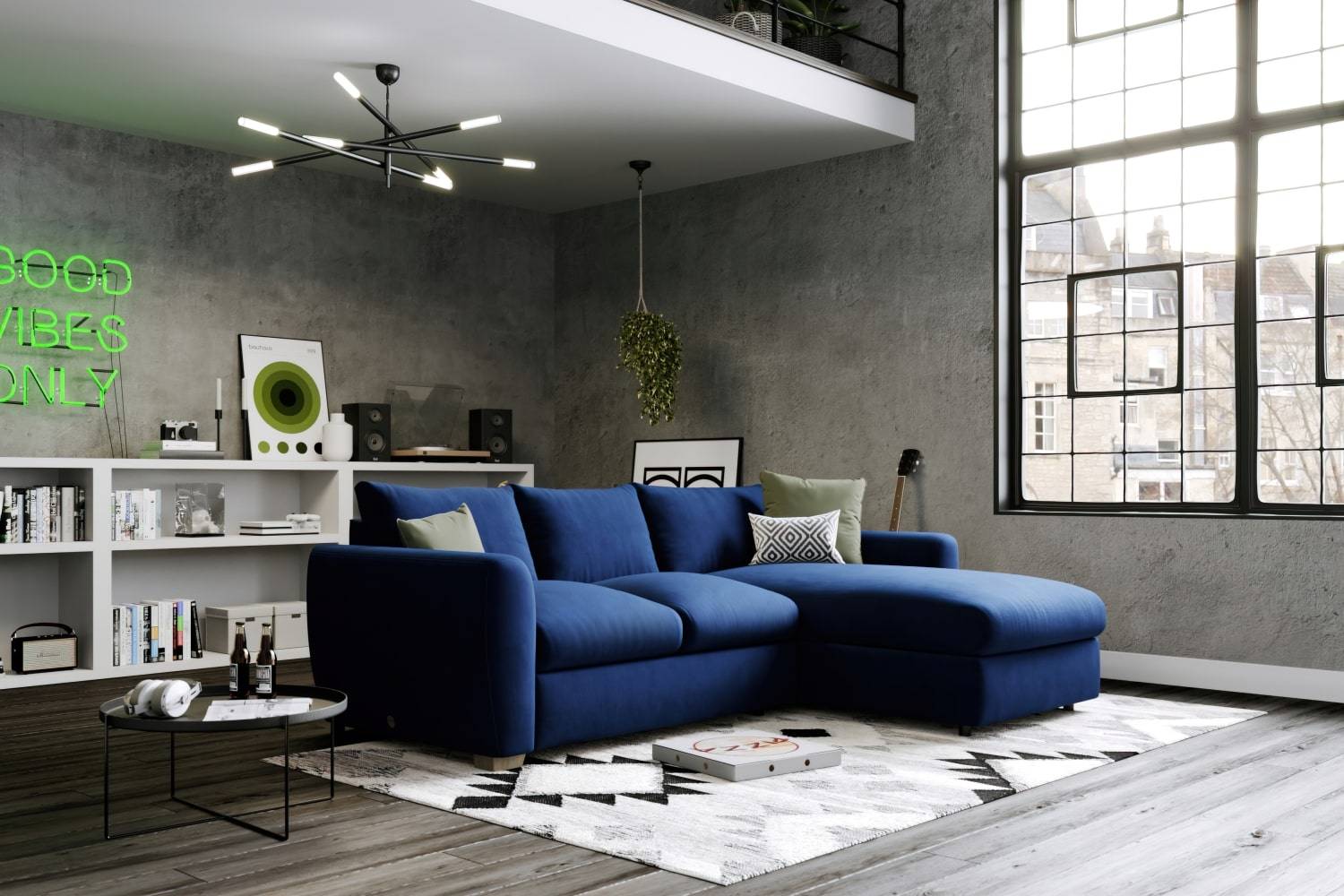 Maintaining the perfect Snug
Just like a pair of new jeans, your sofa needs to be worn in. It may feel a little firm at first but don't worry, give it some seat loving and over time, it will soften up. Our spill-resistant velvet is super durable, but regular vacuuming will keep the pile happy. Plump the cushions regularly to keep their marshmallow shape.
Tea spill?! Shock horror. Here's what to do…
Don't go to panic-city. There's no need to rub out the stain frantically. (Seriously, don't do that!). Carefully soak up any spillage by gently blotting with a clean, dry and absorbent cloth. Clean the stain using a damp cloth with a delicate circular movement, working from the outside towards the centre.
Read our full care guide to find out how you can keep your chaise sofa in tip top condition.
Looking after your chaise sofa with storage
Whether to store blankets or hide snacks from your partner, we want to make sure you know how best to use the storage space.
When accessing the storage, there's no need to remove the cushions before lifting the lid. The mechanism is designed to work with the weight of the cushion on top. If the cushions need to be removed from the chaise storage unit, carefully lift the lid open and take extra care to ensure the lid doesn't lift unexpectedly by strapping it or turning the base upside down. Always keep an eye on little munchkins playing around mechanisms.
Got any other questions about your chaise sofa? Please contact us if you'd like any more advice, and we'll get back to you soon.
And in the meantime, why not join our monthly 'Style Your Snug' Instagram competition to win back the price of your sofa? Check out the terms here.