We know how much our Snug family love their furry friends. We also know that they love to jump on the sofa to hang out with the gang. So, what better way to compromise than by getting your hands on the comfiest, pet-friendly sofas around?
Snug sofas are covered in the most stylish soft-touch materials that are 100% vegan, spill-resistant and pet-friendly. This means that your lucky animals can lounge at their leisure… if you can bear to share, that is!
So, without further ado, we're handing over to the pups of the moment, sharing our favourite Pooch x Snug snaps.
Which dog has your favourite set-up?
"Here's one I made earlier."
Photo Credit: @Hollybradshaw101
Lord Noah couldn't be happier with his new throne - he said the green brings out his eyes…
He was also super impressed with our next day delivery service. Find out more about our sofas with fast delivery here.
"What are you doing in my fort?"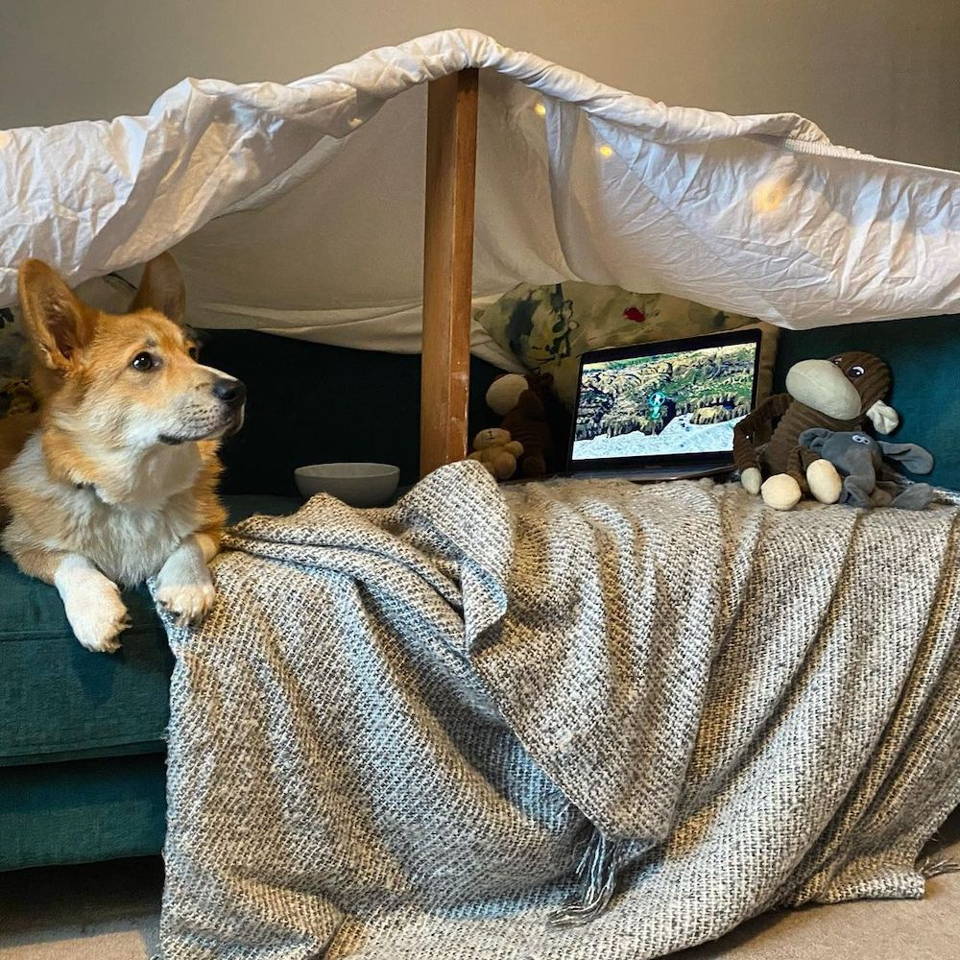 Photo Credit: @dobbylondoncorgi
Hi, Dobby here. This fort is a dog-safe zone. Humans, enter at own risk*
*obligatory licks on arrival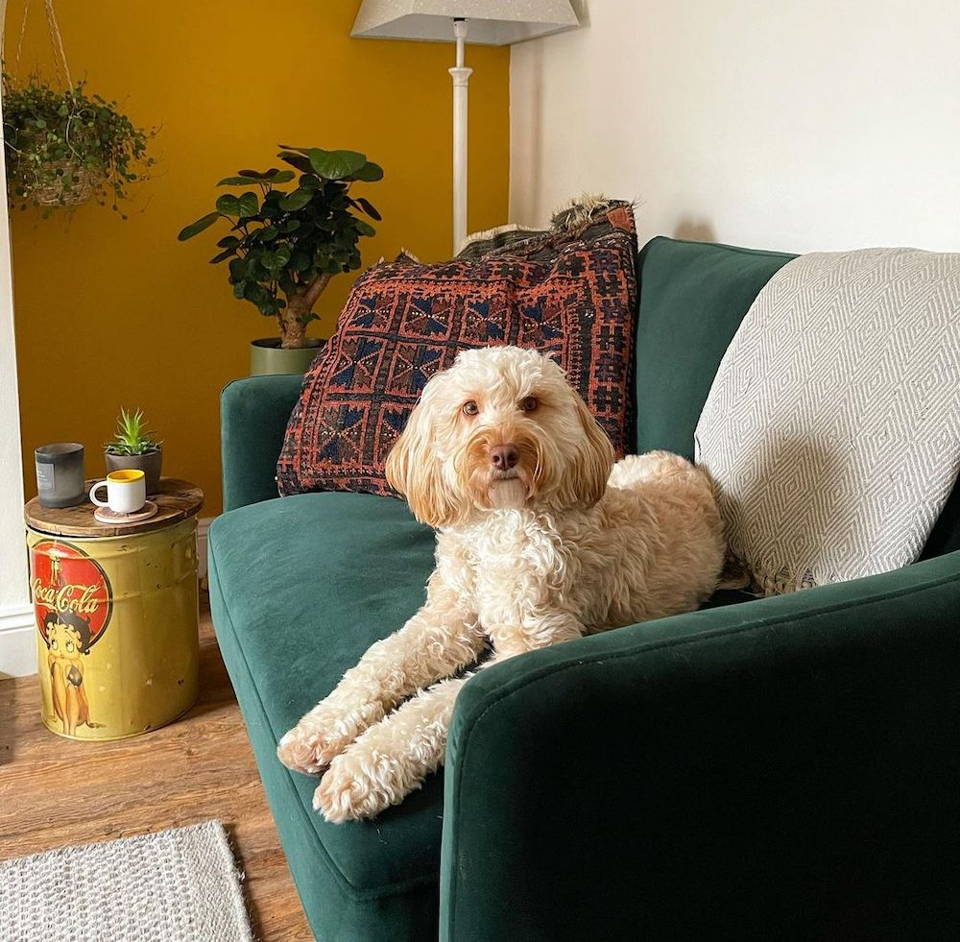 Photo Credit: @essex.cottage
Don't look at me like that, mum. I read the care instructions - clever velvet is very forgiving... I even cleaned my paws - Bonnie.
It's true, our velvet fabric is so clever that it's even muddy-paw resistant. Find out what makes our sofas so pet-friendly here.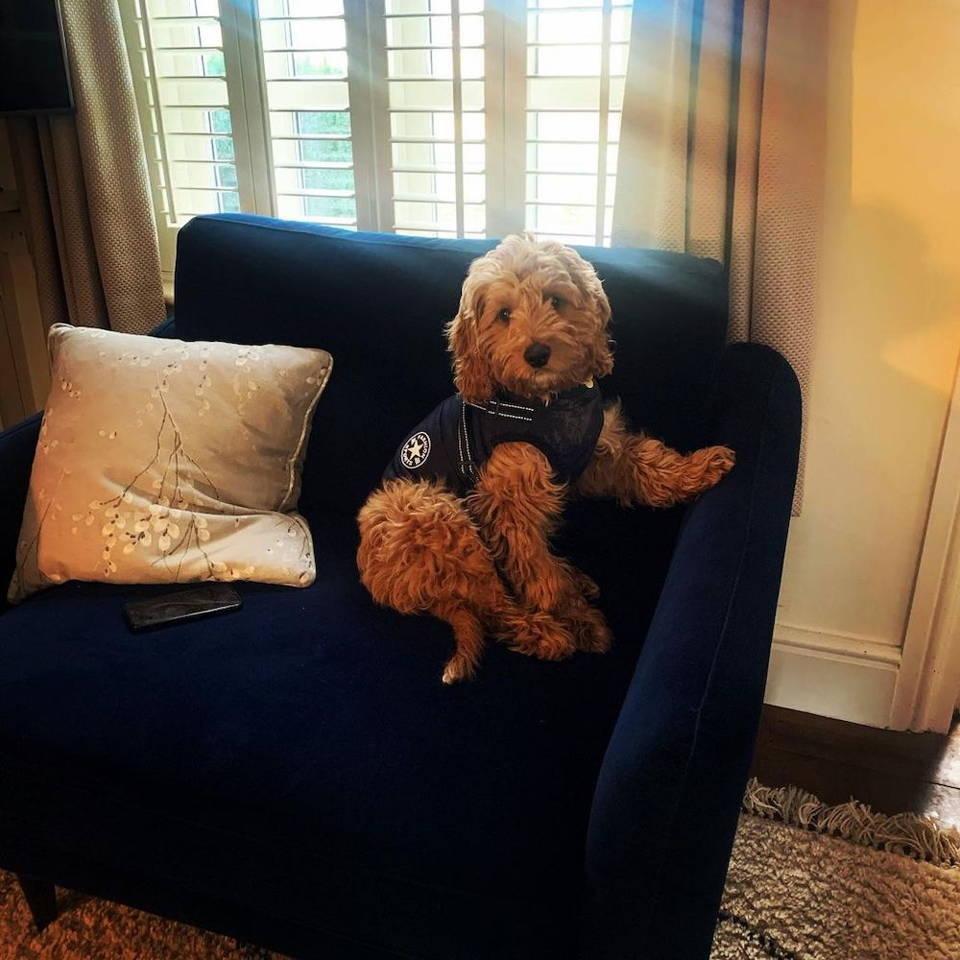 Photo Credit: @essex.cottage
We're honoured to receive the paw of approval from Larry. He's a big fan of our Rebel Snuggler. We'd first like to thank our pooches for all of their support and quality control, our team for their hard work and dedication and our sofas for being so hecking comfortable.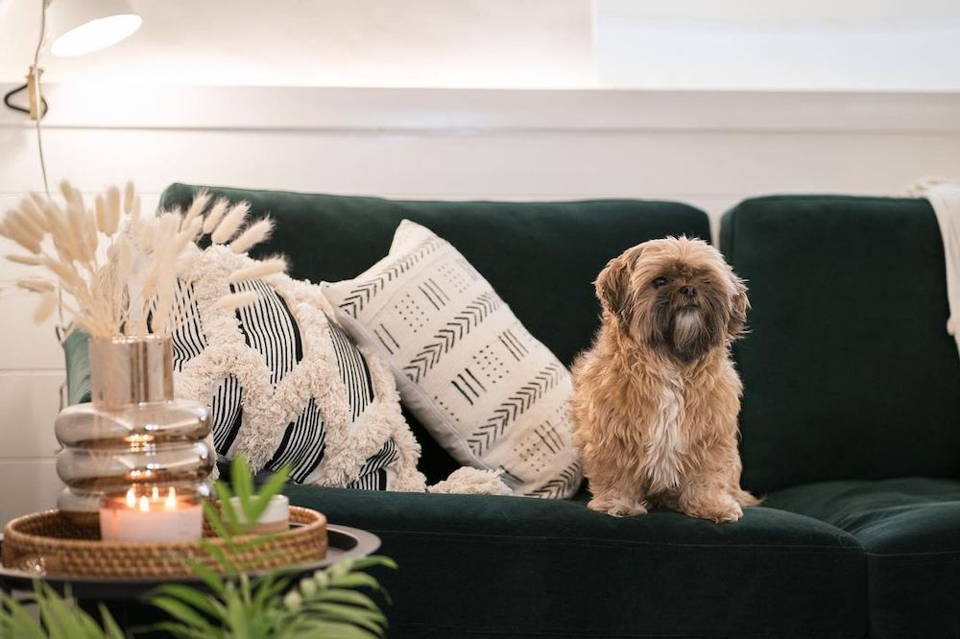 After a hard day's work, Molly enjoys a large bowl of water, a short game of tug-of-war and sitting back and watching her favourite humans all from the comfort of her dog bed (or, as her humans call it, the 'sofa').
We make pretty good sofa beds for humans too. They're built with thick foam mattresses for the cosiest night sleep, and designed to seamlessly shift from day time sofa to guest bed in one easy movement. Plus, they're also the most 5 star rated sofa beds in a box in the whole of the UK!
If you can't beat them, join them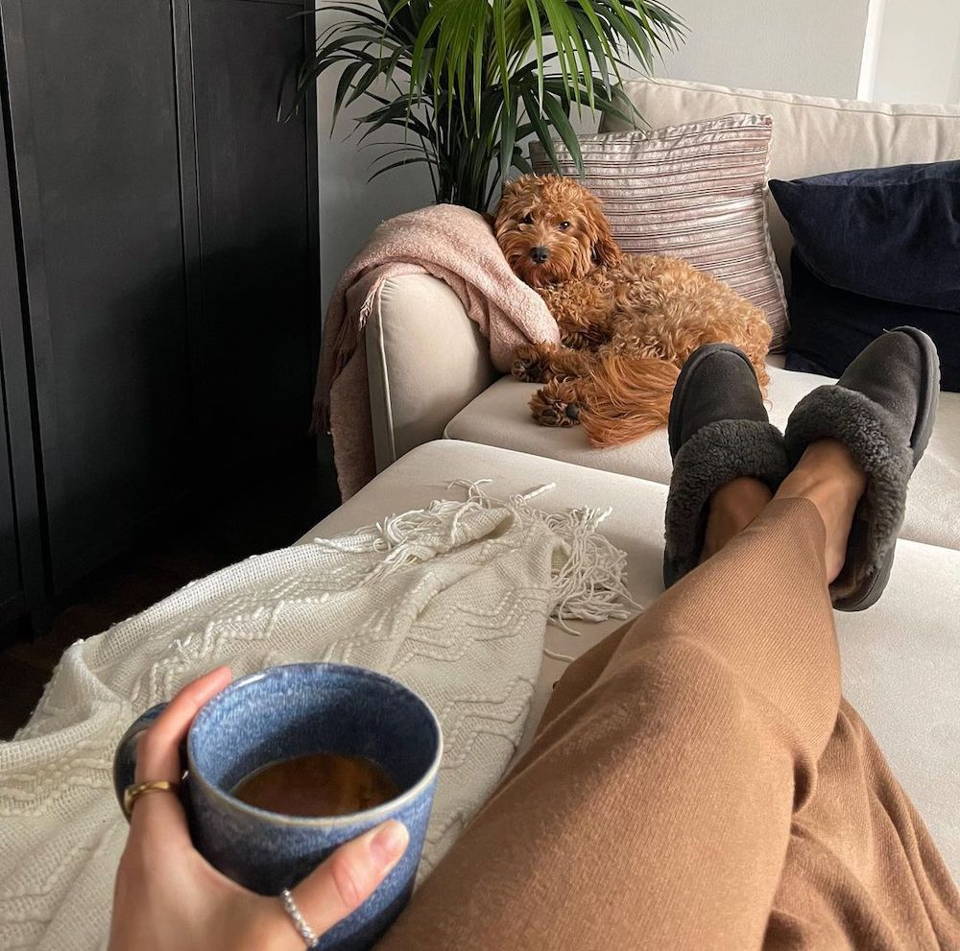 Photo Credit: @maddie_bruce
When you realise your dog has picked up on the phrase "on your feet, lose your seat".
At least they can't understand "W A L K I E S" yet...
We have to admit, little Max makes a very adorable sofa accessory for the Taupe Rebel.
Sun-kissed and sofa suave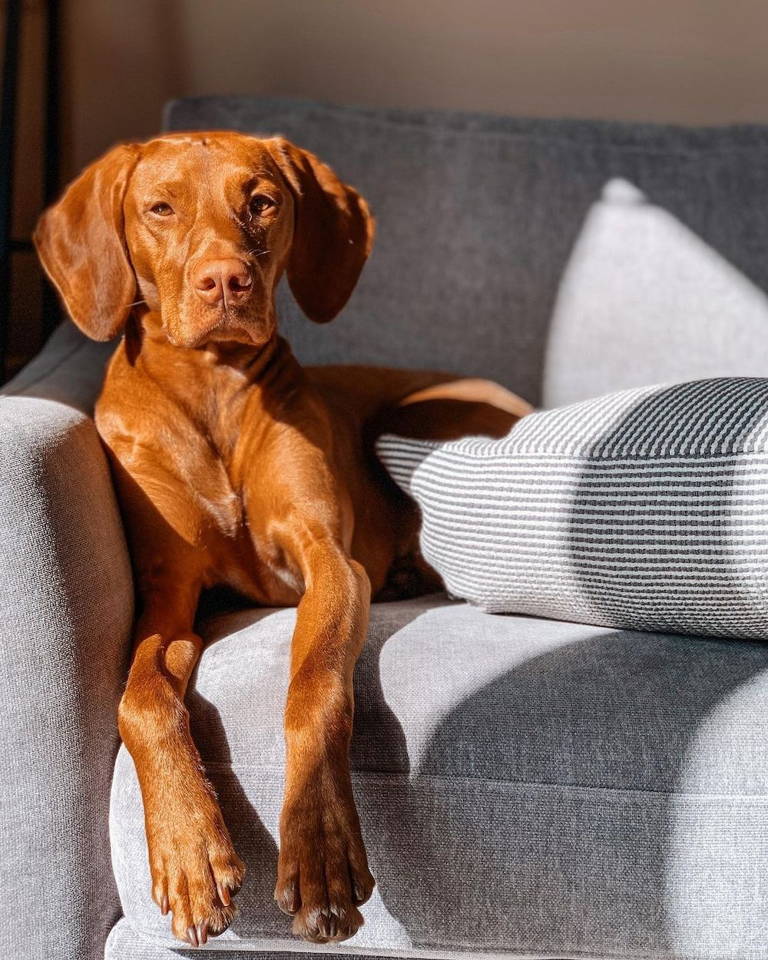 Photo Credit: @winnie_theviz
Winnie, we're waiting on your coat-care routine...tell us your secrets…
You'll never not be Queen Bee to us.
Photo Credit: @everycloudinteriors
Alert: Queen Bee has been dethroned. I repeat, Queen Bee has been dethroned; a cat has infiltrated the palace.
Looks like you need a new throne for Queen Bee. Find you sofa-in-a-box, with ultimate comfort and style, perfect for pooch royalty here.
Guardian of the footstool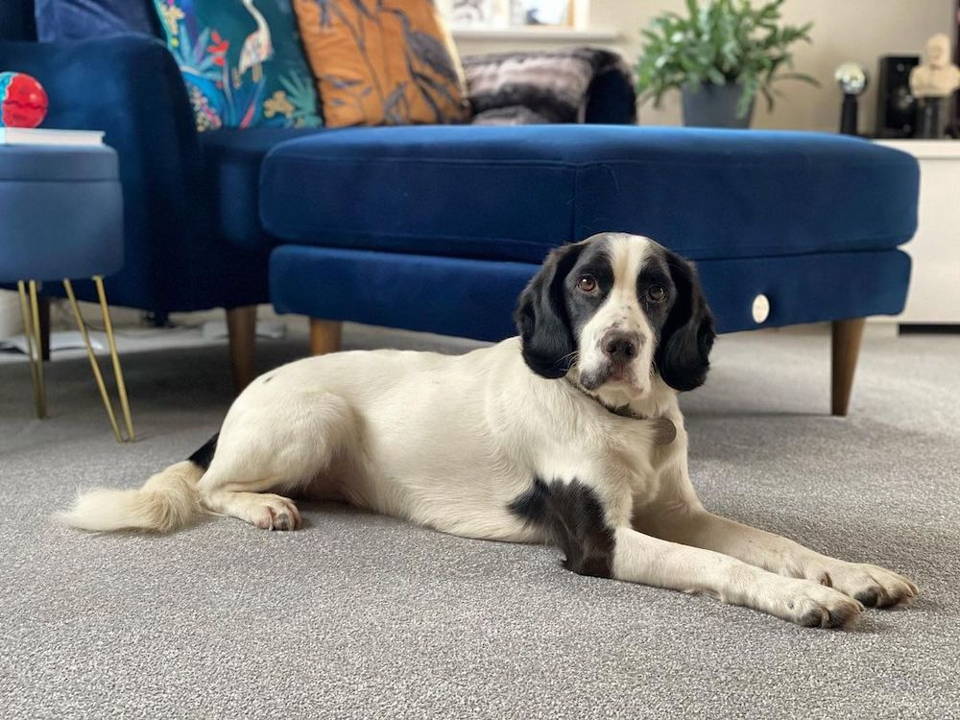 @Sprocketparsons
You won't get past Millie without the secret password (we'd try "treats" if we were you…).
Find your next footstool worth guarding with our footstool buying guide.
When your canine friend can read the cushion all too well...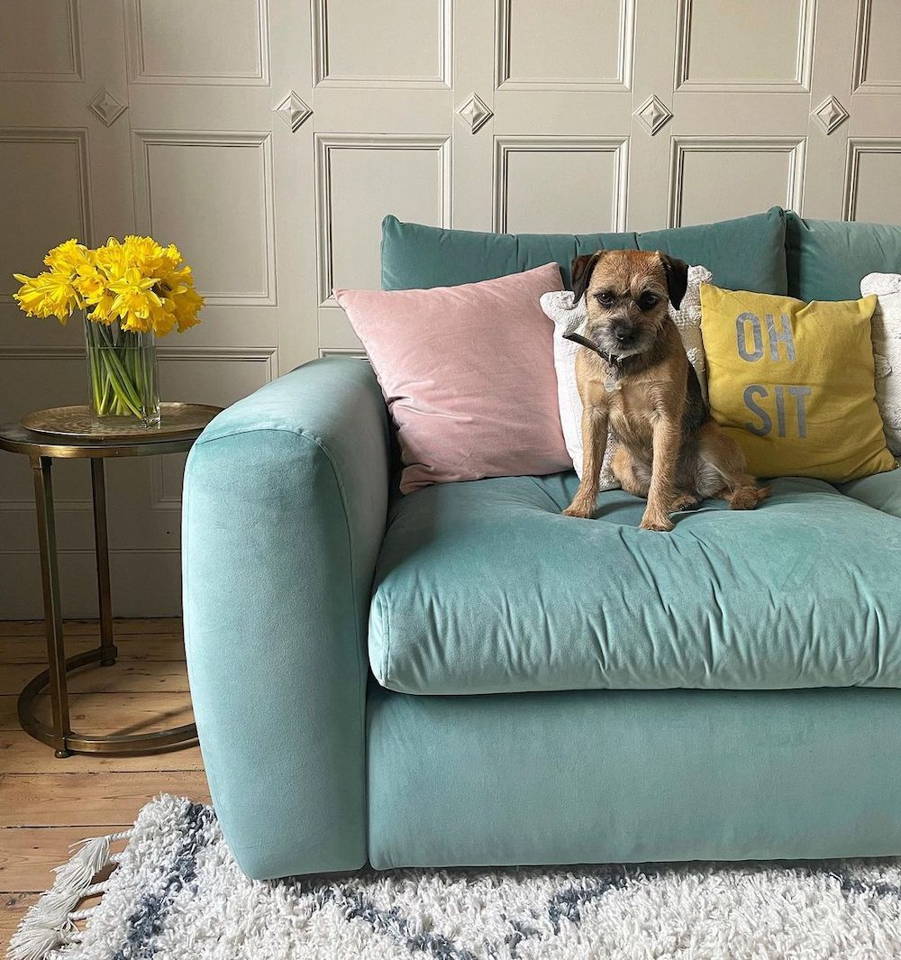 @Thehomethatkirstybuilt
In fairness, Brie was just responding to some positive reinforcement - will sit for snacks.