Snug's delivery specialists are working overtime! Due to the current supply chain crisis, customers all around the country are experiencing delays… but not ours. We will ensure that every Snug is delivered in perfect time. No matter what it takes.
We've taken to air, land, water and even the underground with our new Emergency Delivery Programme to ensure people get their sofa deliveries on time before Christmas. That's right, your Snug might be making a surprise visit via helicopter to your home.

We take promises seriously, and we promised you fast and free delivery in days, so that's what you'll get! Whether it's on the back of a bike or on a boat, we will get your new sofa to your home in time for Christmas next weekend.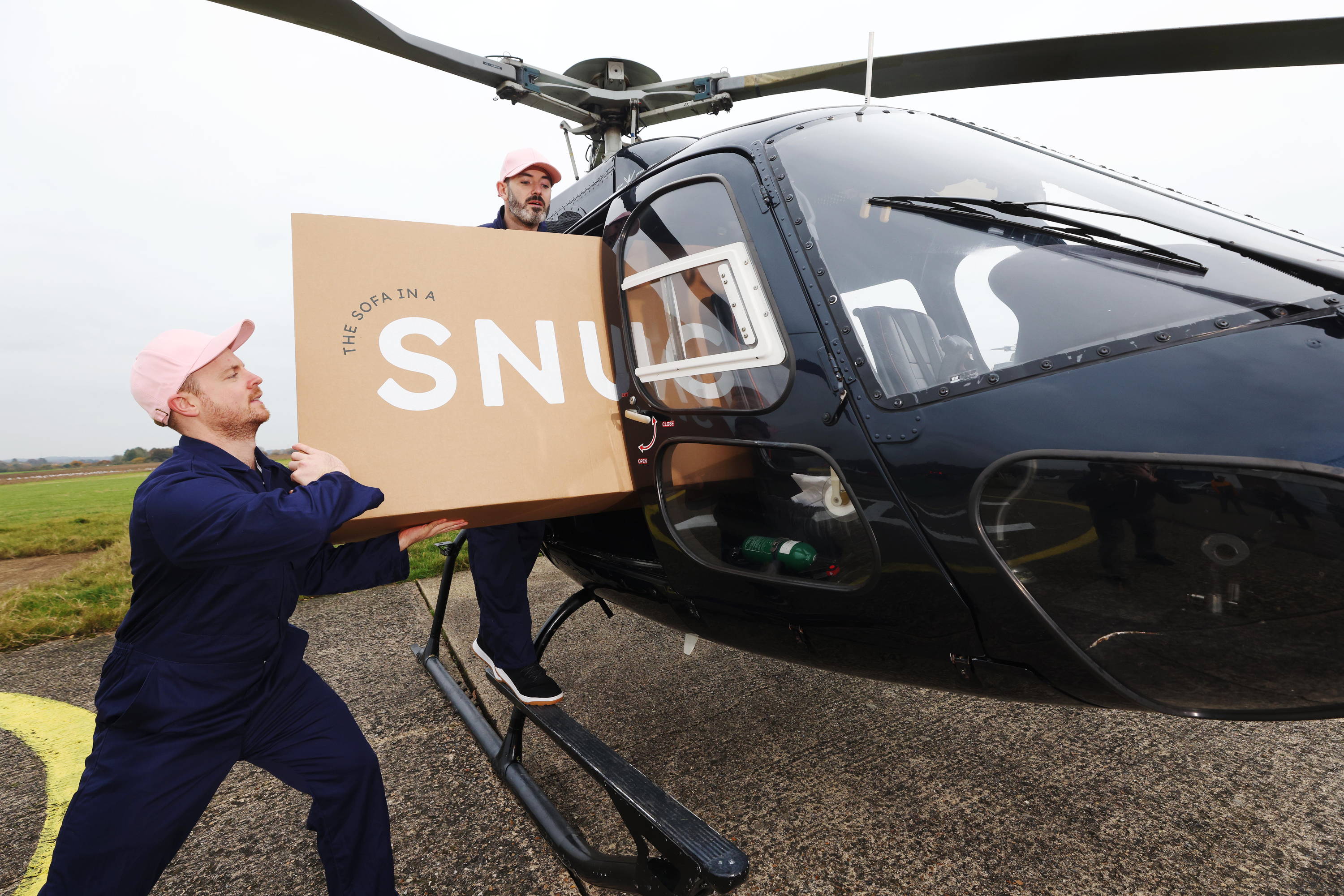 A message from our founder
Here's what our founder Rob had to say about the matter: "The UK faces a difficult period in terms of receiving their orders on time so we made the decision to innovate where we could to keep our promise to customers."
"Fortunately the sofa in a box concept lends itself really well to fitting into different transport modes, and we're confident we'll be able to shave time off deliveries throughout the Christmas period."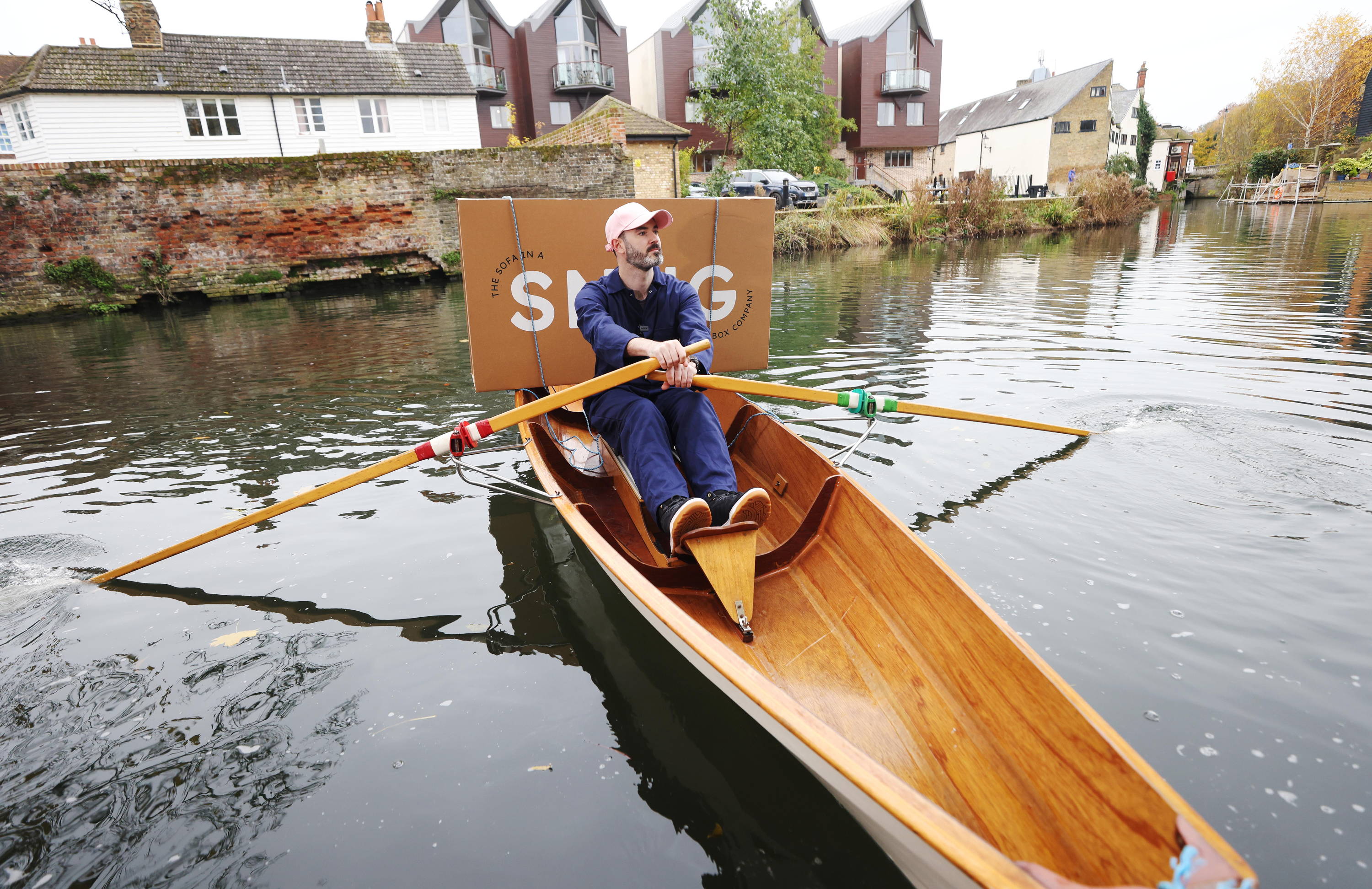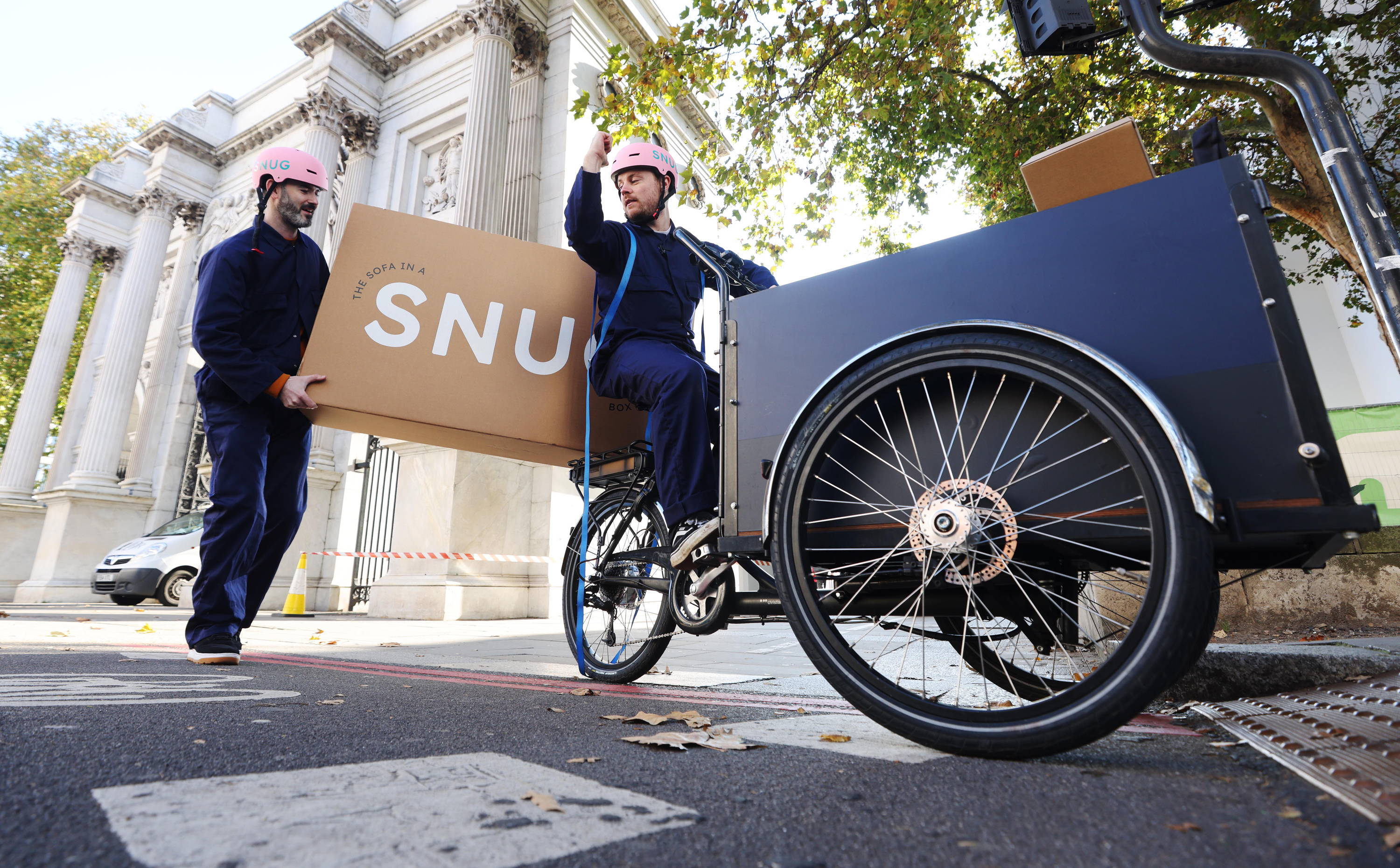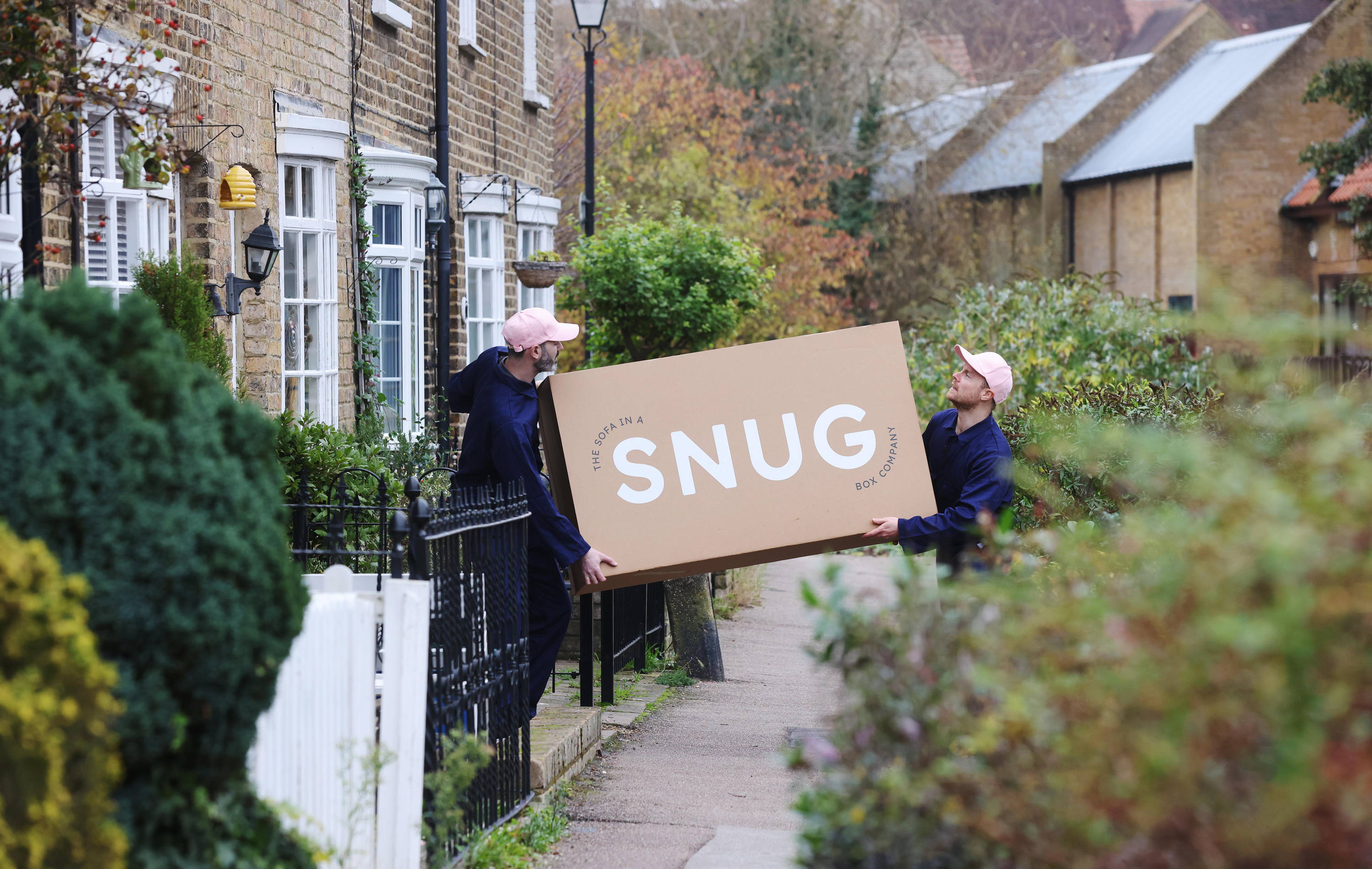 All our sofas are guaranteed to be delivered before Christmas. They'll arrive in boxes, small enough to fit into even the tightest of spaces. Why not browse our collection today?
This isn't the first time we've had to innovate to improve service for customers. In January 2021 we created the first sofa prenup, to save arguments over who gets to keep the sofa in the event of a breakup. Find out more here.