Sit back and relax as Dani Burroughs, Head of Product for Snug shares her top tips to keep on your radar when picking out your dream sofa in a box.
Found yourself musing, "what's the best sofa to go for" until you're blue in the face and no less confused? It's a big investment and something that comes with a lot of considerations. Whether you're sipping, slurping, snuggling, smooching, or snoozing, finding the dream seating scenario is a tough one. Start by breaking it down into non-negotiables, whether that's maximum comfort but minimal space, or a loungeable corner sofa in a striking fabric, starting with a vision is the best starting point.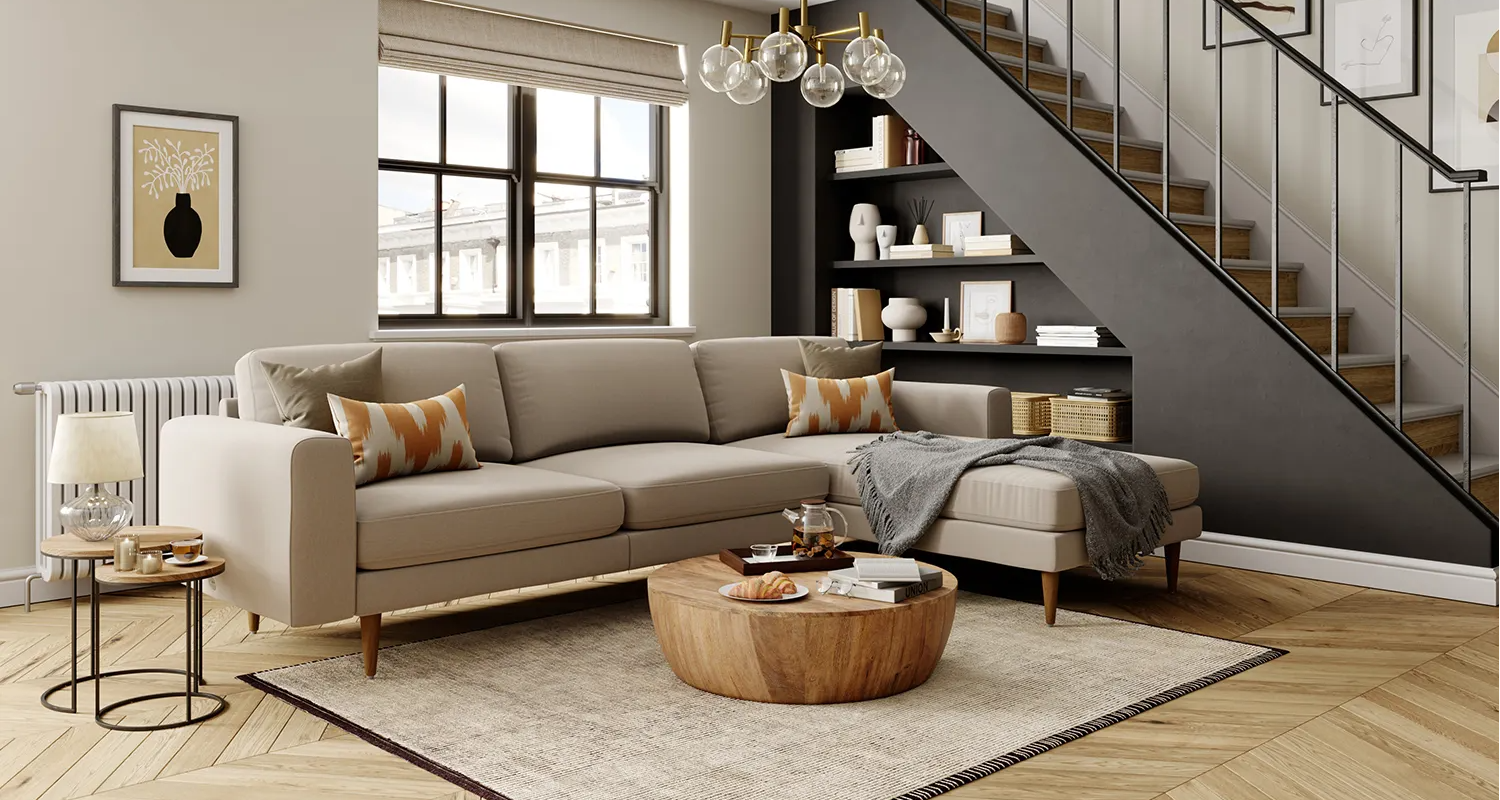 The oldest trick in the book; measure twice, buy once. Before taking the plunge in buying your new sofa, map out the dimensions on the floor with masking tape. Get a feel for how it might sit in your living room, but remember to leave enough room to walk around comfortably – it can be snug, but no one wants it to be a squeeze!
We all remember that Friends episode when Ross needed to 'pivot' a sofa up a staircase. Take the worry of trying to fit your new sofa or sofa bed through your narrow door frames or awkward staircases away by ordering a sofa in a box. It arrives in easy-to-handle boxes and can be assembled in minutes without the need for tools, oversized doorways or previous DIY experience.
It's all fun and games until you realise you have too many guests and too little beds, that's where a sofa bed comes in. Perfect for spontaneous plans, a sofa bed will sit looking pretty all day before transforming into a dream-worthy spot for snoozing. From a single footstool bed to a plush 3-seater or chaise sofa design, a sofa bed is a hassle-free way to prepare for those oh-so-unexpected guests.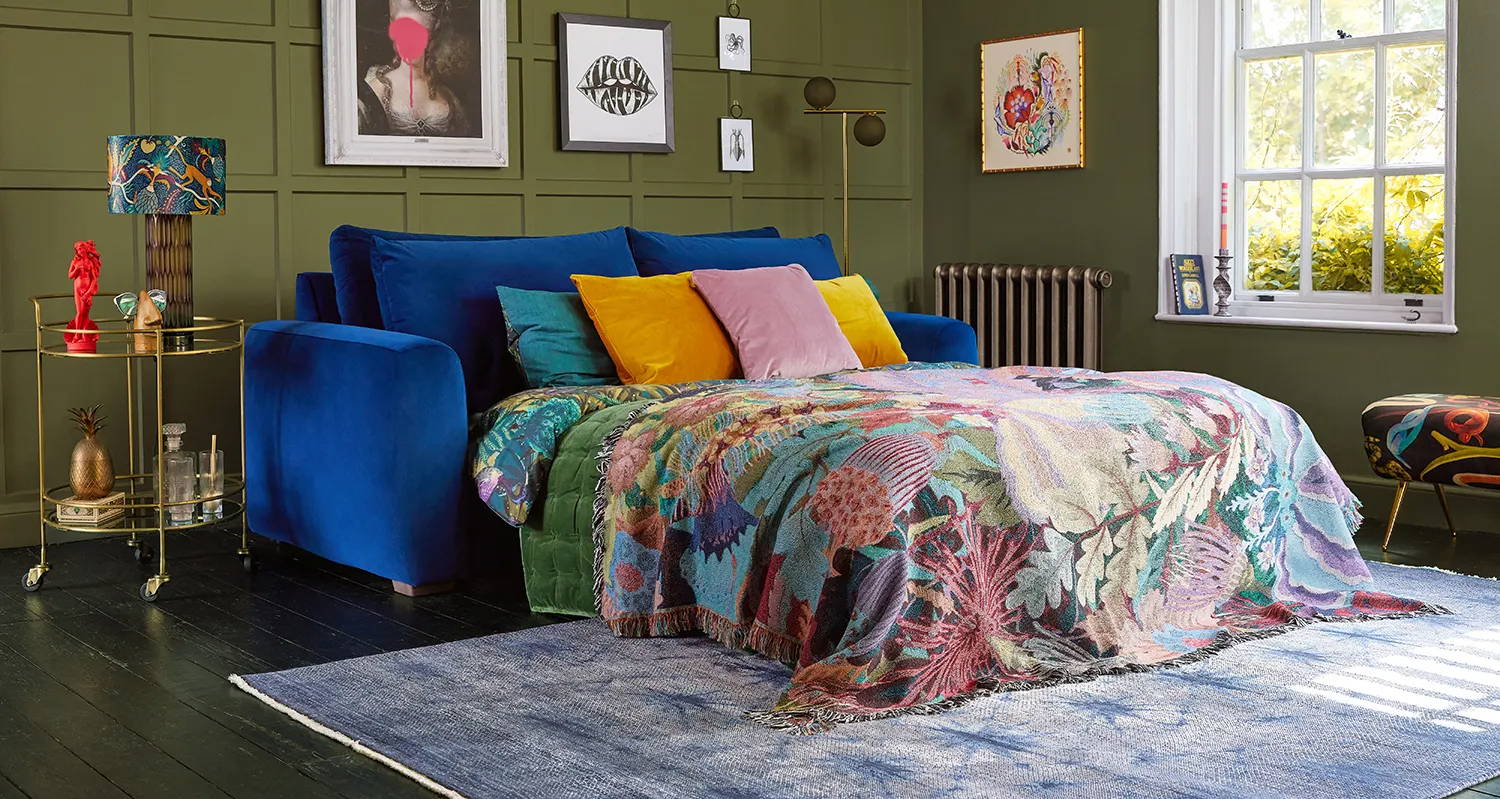 Will it pass the comfort test?
Comfort is king. Whether you're looking for a squishy pillowy feel or something you can really sink into – we've got it all. If plush and plump is your preference go for foam, but if bounce is more your thing, then pocket sprung is the one for you, as the individual springs will bounce right back into place after every use.
If you're on the hunt for a sofa that will grow with you, then modular is the way forward. Think of it like adult-sized Lego; if you need to switch the left-hand chaise to the right, or want to swap out the arms or feet, it really is that simple with an easy slotting system.
Our sofa sets are guaranteed to fit into your living room
What's more annoying than long delivery times, we hear you ask? When the sofa turns up at your door, gets dropped outside and you're left to figure out that you can't actually get the piece of furniture into your home, let alone your living room.
You may have heard, but we're Snug, the sofa in a box company. Each of our sofas arrive in convenient boxes (that are 100% recyclable) for you to effortlessly carry into your home, fuss-free. There's no tight door frame, windy staircase or narrow hallway that our nifty boxes can't tackle.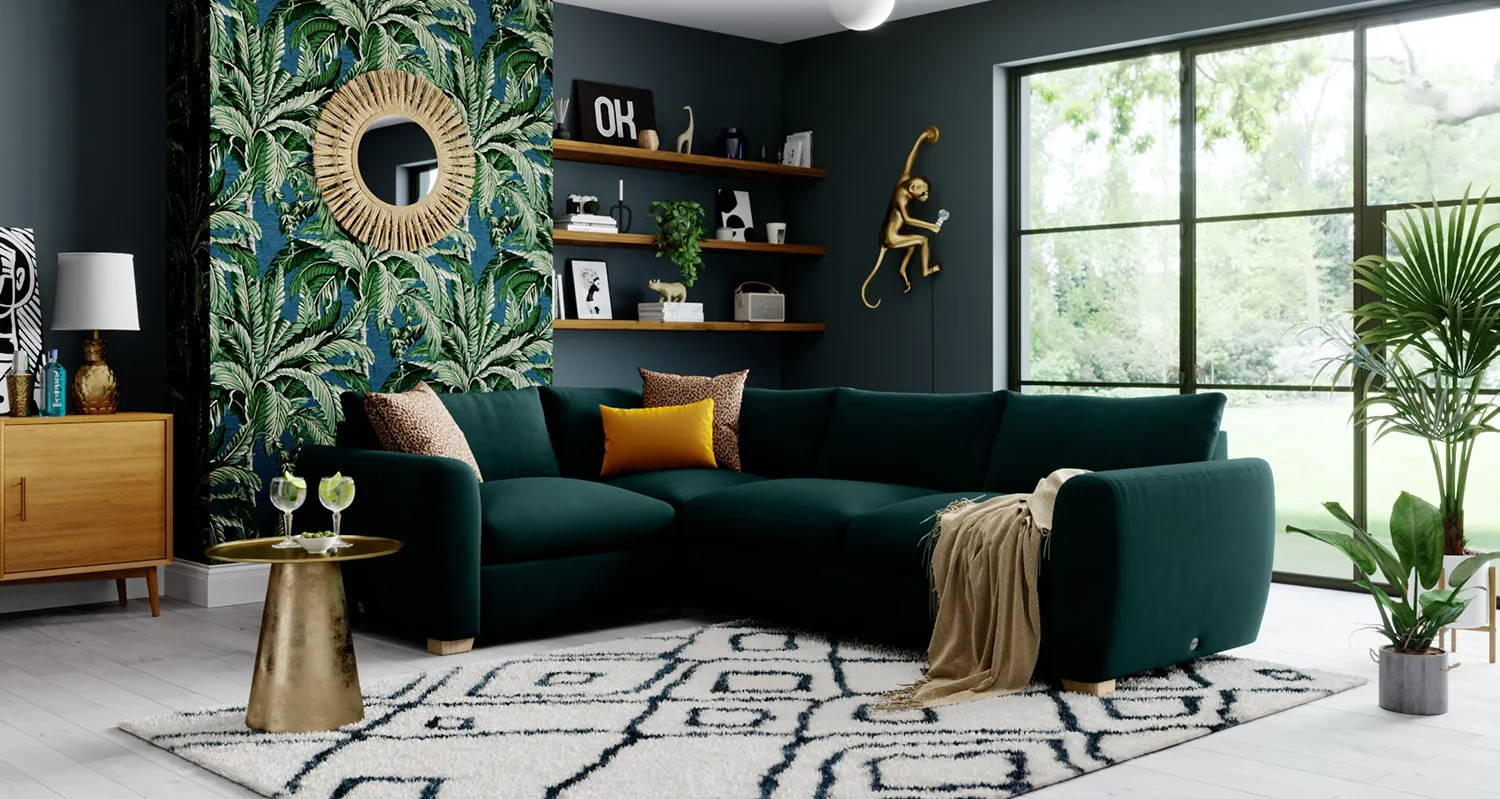 What colour fabric shall I choose?
Pick a material that suits you and your lifestyle (dogs, kids, wine spillages, the mishap list goes on!), and opt for a colour that makes your heart sing. The good news is that all of our fabrics are spill resistant, vegan friendly and durable. Top tip: Don't just wait for natural light, you will be using your sofa whilst it's dark out too, so make sure to try your samples in lots of different lights!