You may have noticed that we throw the term 'modular sofa' around a lot. Well, if you've got it, flaunt it, right? For anyone who's still not sure what the term actually means or how it applies to Snug sofas, fret not - we've compiled a nifty little guide of our most-asked modular questions to bring you up to speed.
So, what is a modular sofa?
Let's start with the basics. Our sofas are 'modular', meaning they're designed in separate, easy-to-handle components that effortlessly come together to make your sofa whole. Think of it like Lego; the pieces are attached together, without the use of tools. You can make any size and any shape, and putting it together is as easy as taking it apart.
Why do you need a modular sofa?
Well, with our modular sofas, you're not only able to navigate your new sofa through your home (we're looking at you, narrow hallways and tight door frames), but you're also able to interchange the design and features of your sofa to fit your lifestyle and space seamlessly. Our modular sofas grow with you. Want to turn a 3 Seater Sofa into a 4 Seater Sofa? No problem. Want to turn a Snuggler into a Corner Sofa? You got it. Want to turn your modular Corner Sofa into two separate sofas? Sure thing. Find out more about transforming your sofa here.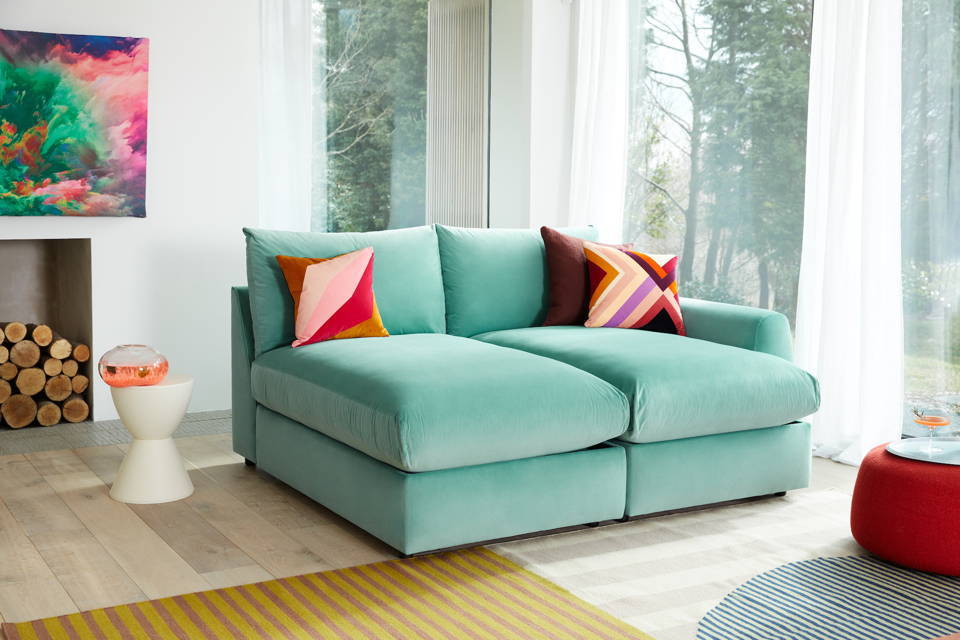 How are Snug sofas modular?
We're the world's most famous sofa in a box company for a reason. We tackle the frustration of not being able to fit your sofa in your home by designing them to fit in with your home. No matter which Snug collection you opt for, your sofa will come in convenient boxes without confusing assembly instructions. In fact, you don't need any tools to build your sofa. Carry them to your room of choice, screw in the legs, slide in the arms and back, and pop on the cushions. You'll spend longer picking your next box set! Find out more about how to assemble our sofas here.
Are some Snug collections more modular than others?
All of our sofa in a box collections are modular to some extent, but The UK-made Cloud Sundae collection is the most flexible of them all. The Rebel and The Big Chill sofas differ in that you can join the sofas together as long as there's the Corner Piece to go between them.
With The Cloud Sundae and The Small Biggie collections, you can create endless sofa configurations as every sofa component can join together, so you can make sofas of any shape and size. The sky's the limit! It's like life-size Lego. And don't forget - our sofas are made from high-performance and spill-resistant fabrics for easy maintenance and care-free lounging.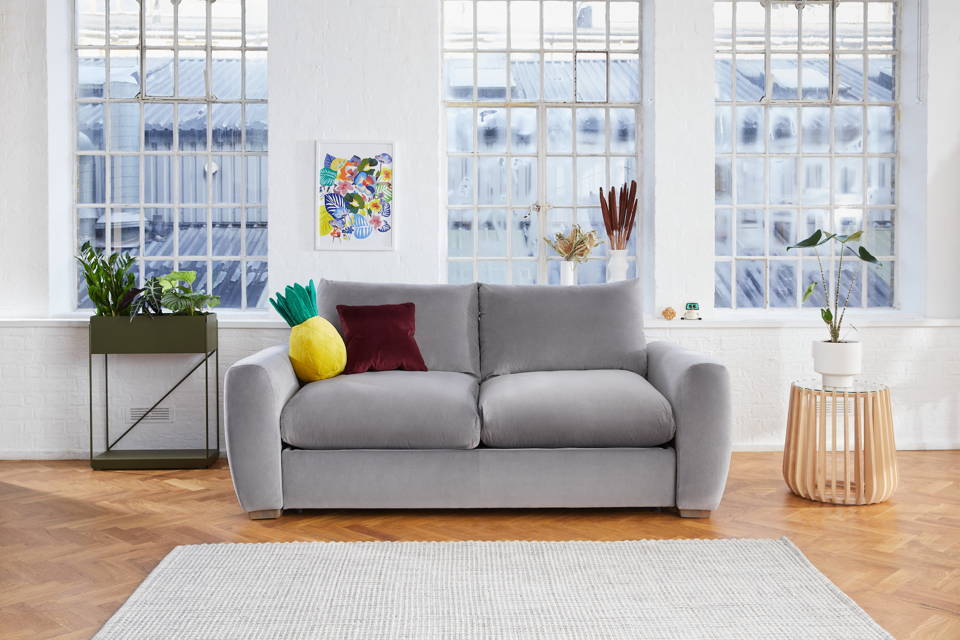 What are the benefits of a modular sofa?
Oh, Snuggers. There are just so many. With a modular sofa, you can create whichever shape you like without any restrictions. You can fit your sofa into any size room, re-configure it at any given time, take your sofa with you when you move, and so much more. Saving up for a corner sofa? No problem: get your hands on a Cloud Sundae 2 Seater sofa and, when you're ready, grab a corner piece and a chaise to transform it.
How do you assemble and separate modular sofas?
Are you wondering how to put modular sofas together and sofa apart? Well, it's easy as 1, 2, 3. Simply attach and detach the pieces and separate the sofa components. This way, you can move easily and transform sofa shapes. Check out each product's assembly instructions here.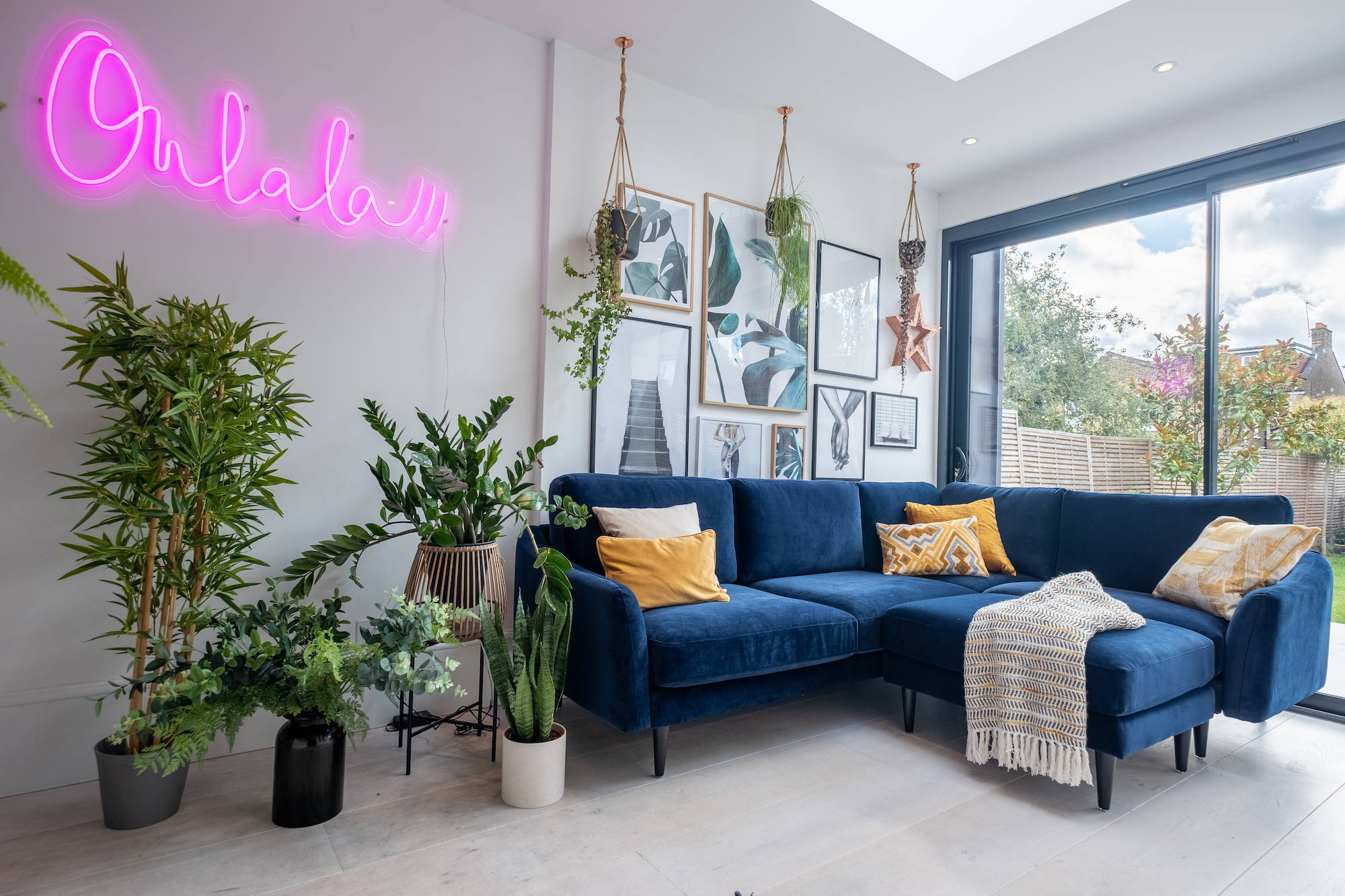 How do I get the corner sofa configuration I want?
Corner sofas are the perfect way to make the most out of your space. They also hit comfort level 100. We've displayed our most popular corner sofa configurations for you to pick and check out as usual. Remember, it doesn't matter whether you want a right or left-hand facing corner sofa - slot yours together in whichever way you like!
But, if you're after something you can't see, just drop us a message and our corner sofa experts will be more than happy to help you create your dream configuration.