Kitting out your living space with new sofas can be a daunting - and often expensive - task. Nonetheless, when you move into a new home, it's one of the few things you'll want to sort quickly - nobody wants to spend the first few months of their home eating pizza takeaway on the floor.
That's where we come in (you can hold the drumroll). Whether you want a one-does-it-all sofa or you're looking for 3 and 2 seater sofa sets or a sofa with a big cuddly snuggle chair, we're here to help you get comfy in your home in no time at all. Here's how…
We've got all the matching sofa sets you need to make your living space the most comfortable, sumptuous room in your home. Whether you shop from The Rebel, The Big Chill or The Cloud Sundae collection, you'll be able to find matching sofa styles that suit you and your decor best.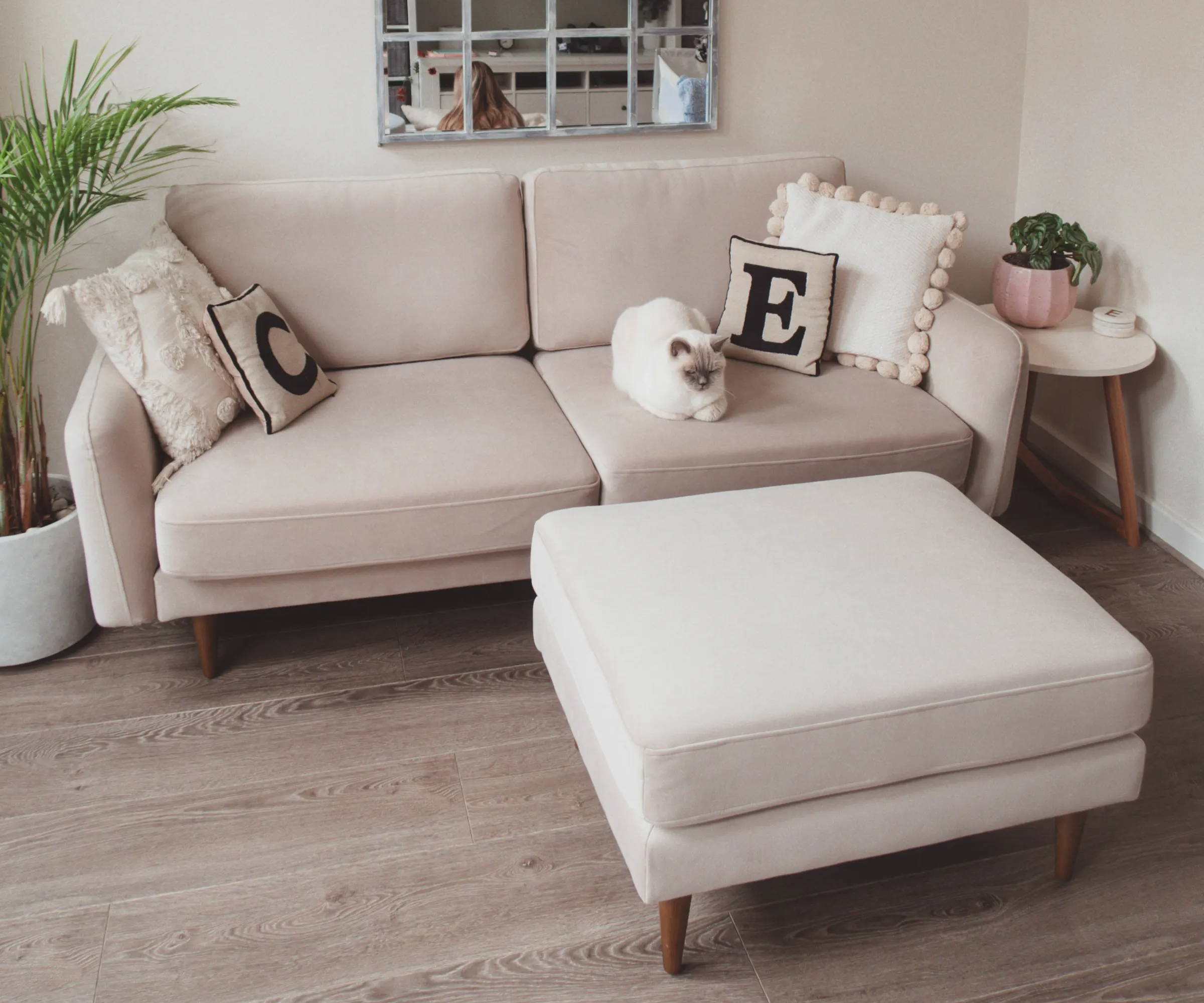 The Rebel 3 Seater Set
If you like to keep things classic and sleek, be sure to check out The Rebel Collection. Available in the colours of blue, green, grey, taupe and teal, there's a colourway here that's waiting to complement your interior.
You can get every sofa size in this collection, from our best-selling Snugglers and matching footstools to 2 and 3 seaters, corner sofas and luxury sofa beds.
Check out the full Rebel Collection here!
The Big Chill 2 and 3 Seaters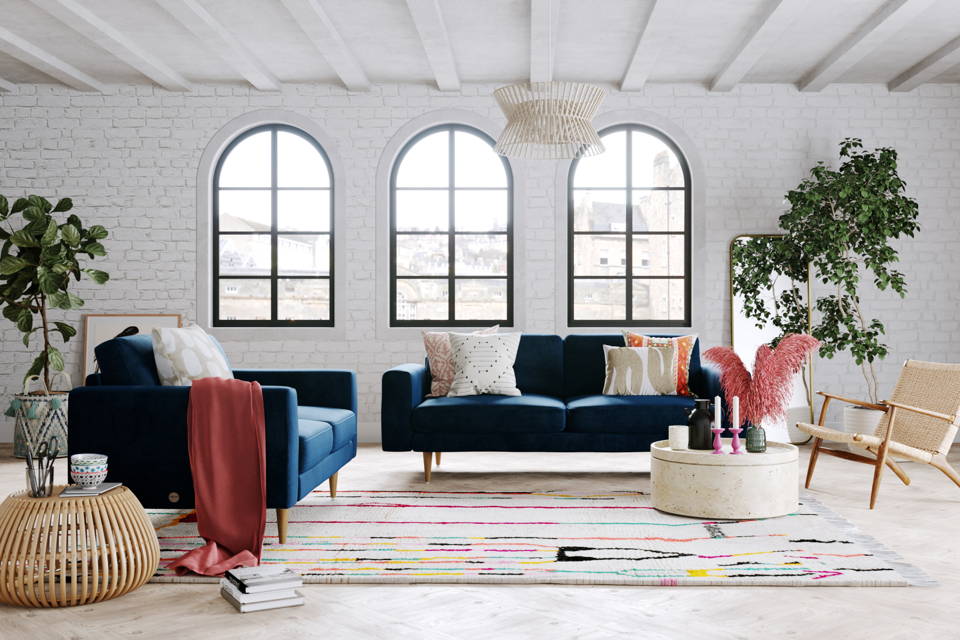 The Big Chill 2 Seater and 3 Seater Set
The Big Chill collection is made for anyone who loves to flop and relax like there's no tomorrow. Created with a super sturdy frame, wide, chunky arms and deep cushions for sitting all the way back, this collection will instantly create a cosy hub in the centre of your home.
Match up your living room sofas with the 2 and 3 seaters, and introduce some extra seating space with our Snugglers. You can even transform your 2 or 3 seater sofa into a corner sofa as they are fully modular. Check out the full Big Chill collection here.
The Cloud Sundae Corner Sofa Bed and Footstool Set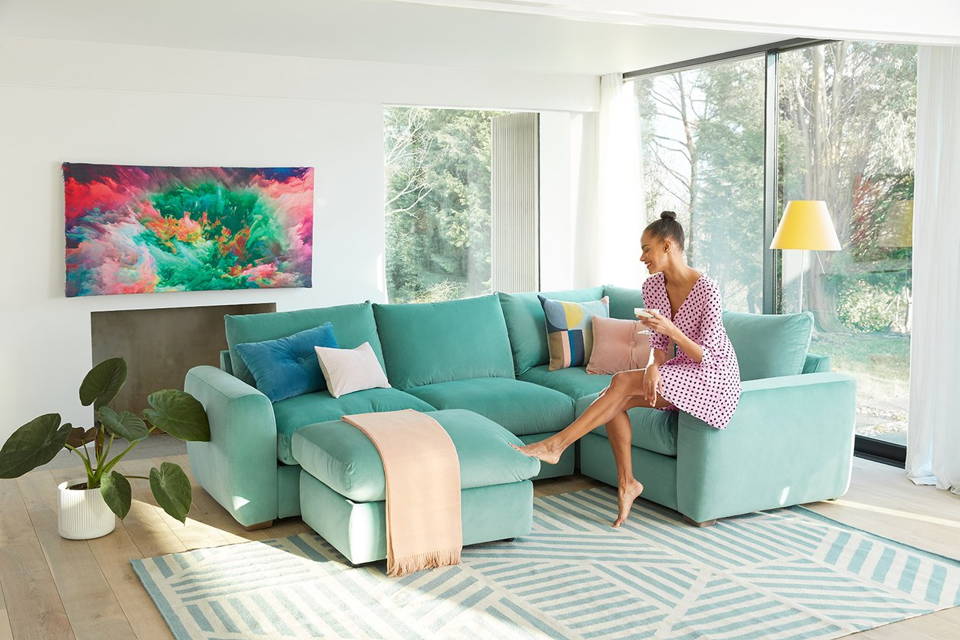 The Cloud Sundae Corner Sofa and Footstool
And for anyone who is all about comfort meeting practicality, The Cloud Sundae collection is the most premium and flexible range on the market. Fully modular (we'll get onto that more later), you can create your own very own squishy sanctuary with its billowy pillows and seam wrapped cushions for that feather-like feeling.
Oh, and one more thing - The Cloud Sundae collection features storage. Oh yes - it's the new hiding place you've been dreaming about. Somewhere to store cushions, blankets, extra bedding and even snacks (we won't tell), the chaise sofas and the footstools give you the option to store your treasures.
From sofas to our game-changing chaise, check out the full Cloud Sundae collection here!
Get quick delivery on your Snug sofa sets
Month-long waiting periods for your new sofas to arrive? Let's be real - nobody's got time for that.
That's why we deliver your sofas quickly with hardly any waiting time. Once you hit 'checkout', you'll be able to pick a delivery time and date that suits you best - we work around you, not the other way around. Click here for our full delivery information.
Our sofa sets are guaranteed to fit into your living room
What's more annoying than long delivery times, we hear you ask? When the sofa turns up at your door, gets dropped outside and you're left to figure out that you can't actually get the piece of furniture into your home, let alone your living room.
You may have heard, but we're Snug, the sofa in a box company. Each of our sofas arrive in convenient boxes (that are 100% recyclable) for you to effortlessly carry into your home, fuss-free. There's no tight door frame, windy staircase or narrow hallway that our nifty boxes can't tackle.
Our modular sofas give you even more options!
Let's talk about our innovative modular designs. Each of our sofas are created to slot together and be taken apart whenever you need - the idea is that you never have to leave your sofa behind. Say, for example, you already have a 3 seater sofa, but you've decided you now want a corner sofa - all you'd have to do is buy the corner piece and additional 2 or 3 seater (or Snugger or Chaise) and slot the components together without the need for tools! It really is that easy.
So, when it comes to fitting out your home with a matching sofa set, you can always grow as you go. Get your hands on one sofa now, and add another when you're ready.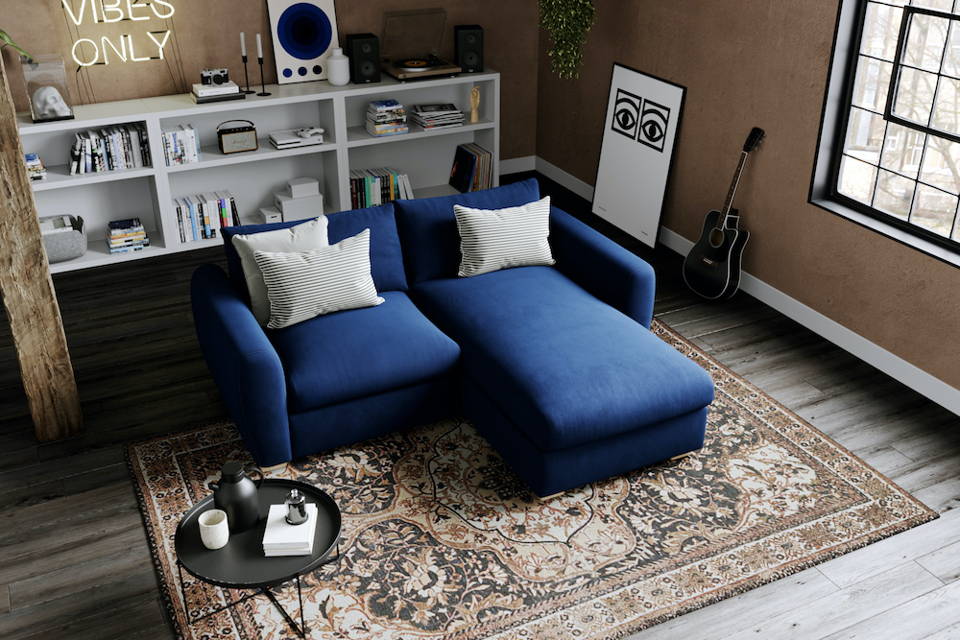 Now to cover the cost. Don't want to lump your full matching sofa set in one? Fret not - we offer handy finance options for you to spread the cost of your Snug for you to cuddle up now and pay for them later. Click here for more information on how you can put your payment on snooze!