There's no better feeling than waking up to a beautiful blue sky, especially when it's that perfect shade of blue like our teal sofas. We simply can't think of another colour more likely to bring you joy than a teal sofa. All our colours are striking, but there's just something about teal, you know?
Our vegan friendly, spill resistant, teal fabric is available in two different shades. A darker teal fabric is available in The Rebel and The Big Chill collections, and a lighter Soft Teal Velvet available in The Cloud Sundae and The Small Biggie collections. Not sure which collection to go for? Read our buying guide here.
If you're going to bring a Snug teal sofa home, you're going to want to make sure you're decorating your room to complement it. So we've compiled a list of some of our favourite interior styles that are the ultimate pairing for a teal sofa.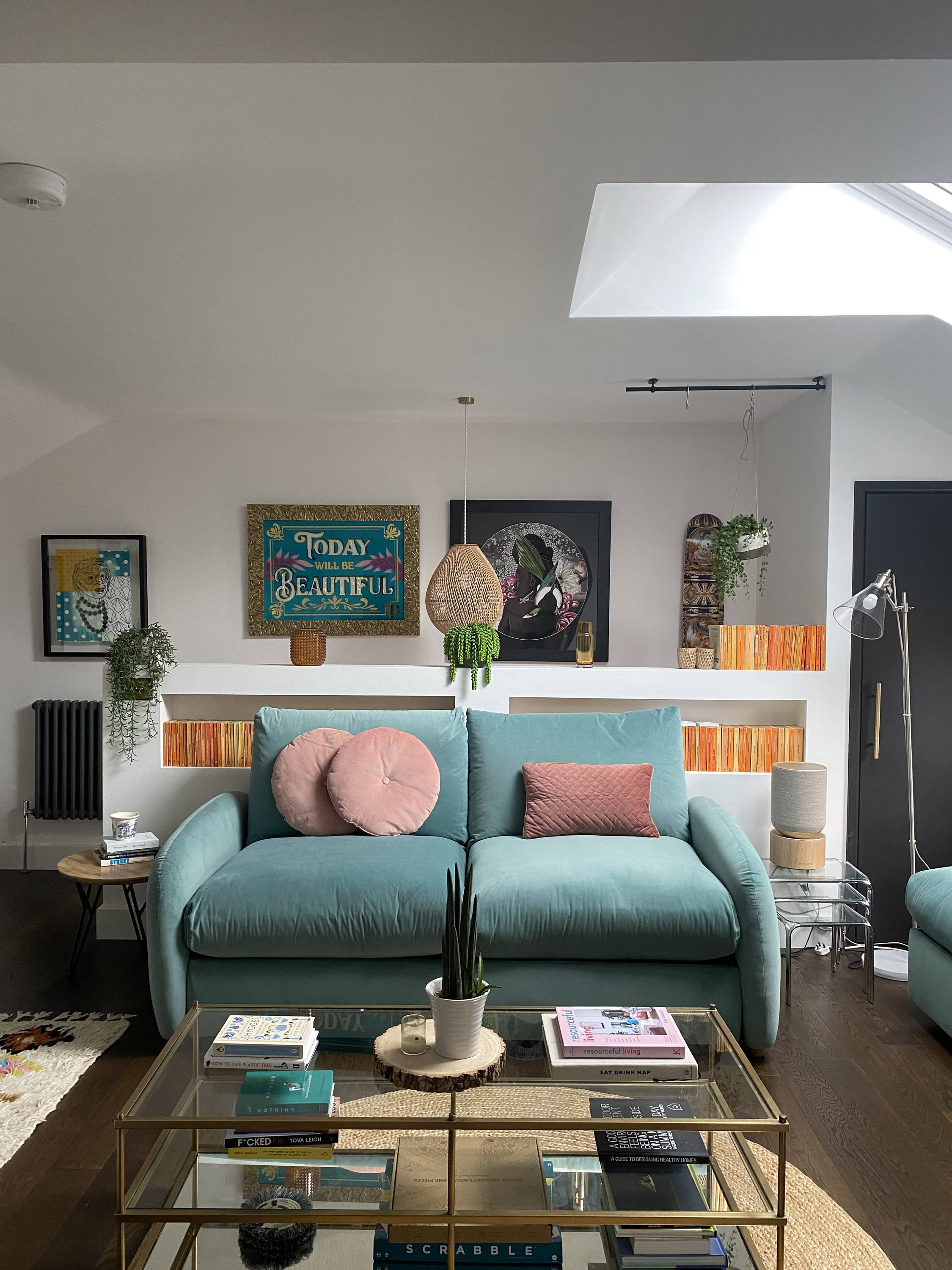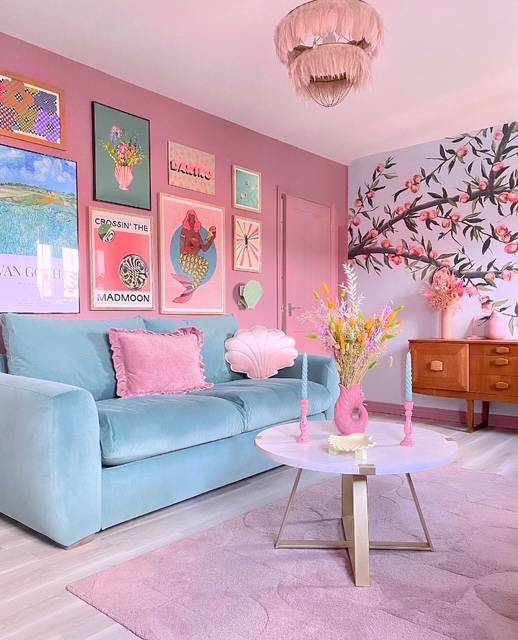 Pink accents to complement blue
Blue and pink is often an overlooked combo but the two colours complement one another perfectly. Especially a lighter teal with a soft baby pink. Soft furnishings such as cushions, blankets, rugs and lampshades are ideal pink accessories to tie in with a teal sofa. Try our Soft Teal Small Biggie with our Blush Coral Scatter Cushion to achieve the look.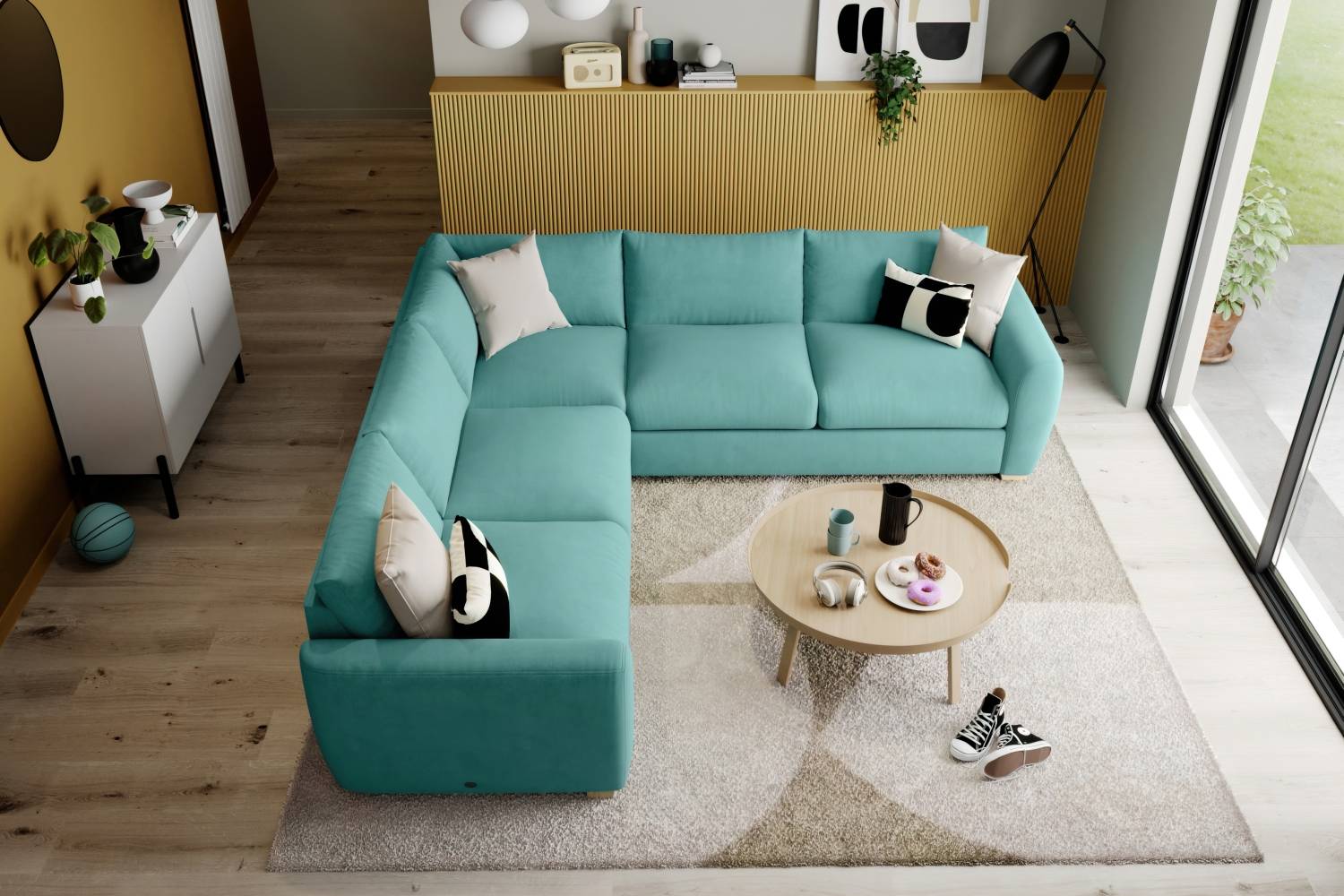 Mustard yellow and blue is yet another overlooked pairing. The two bright colours make for one happy feeling room. Finding colours that make you feel happy is important when choosing to decorate your home. For more tips and tricks with decorating a colourful home, read our guide here.

Try a Mustard coloured wall for a bold colour twist, or have some fun with your furniture and pair your Soft Teal Sofa with a Turmeric Snuggler.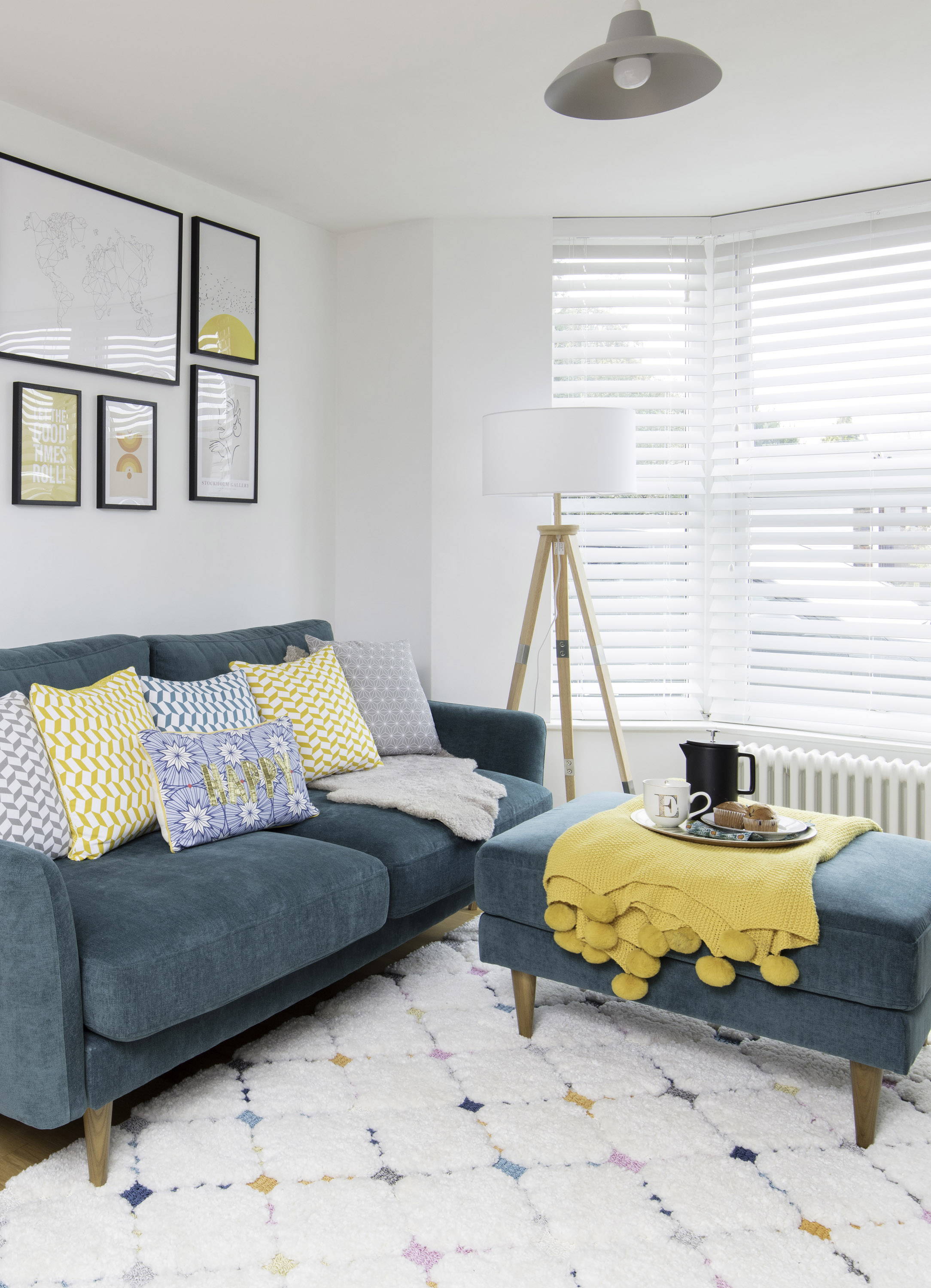 A white and mustard twist
If bold walls aren't your thing, you can still experiment with colours whilst keeping your walls neutral. Try a darker teal sofa with a turmeric cushion or blanket to add a more modest pop of colour. Bright prints or vases are also another great way to use small furnishings as a fun way to tie in a teal sofa.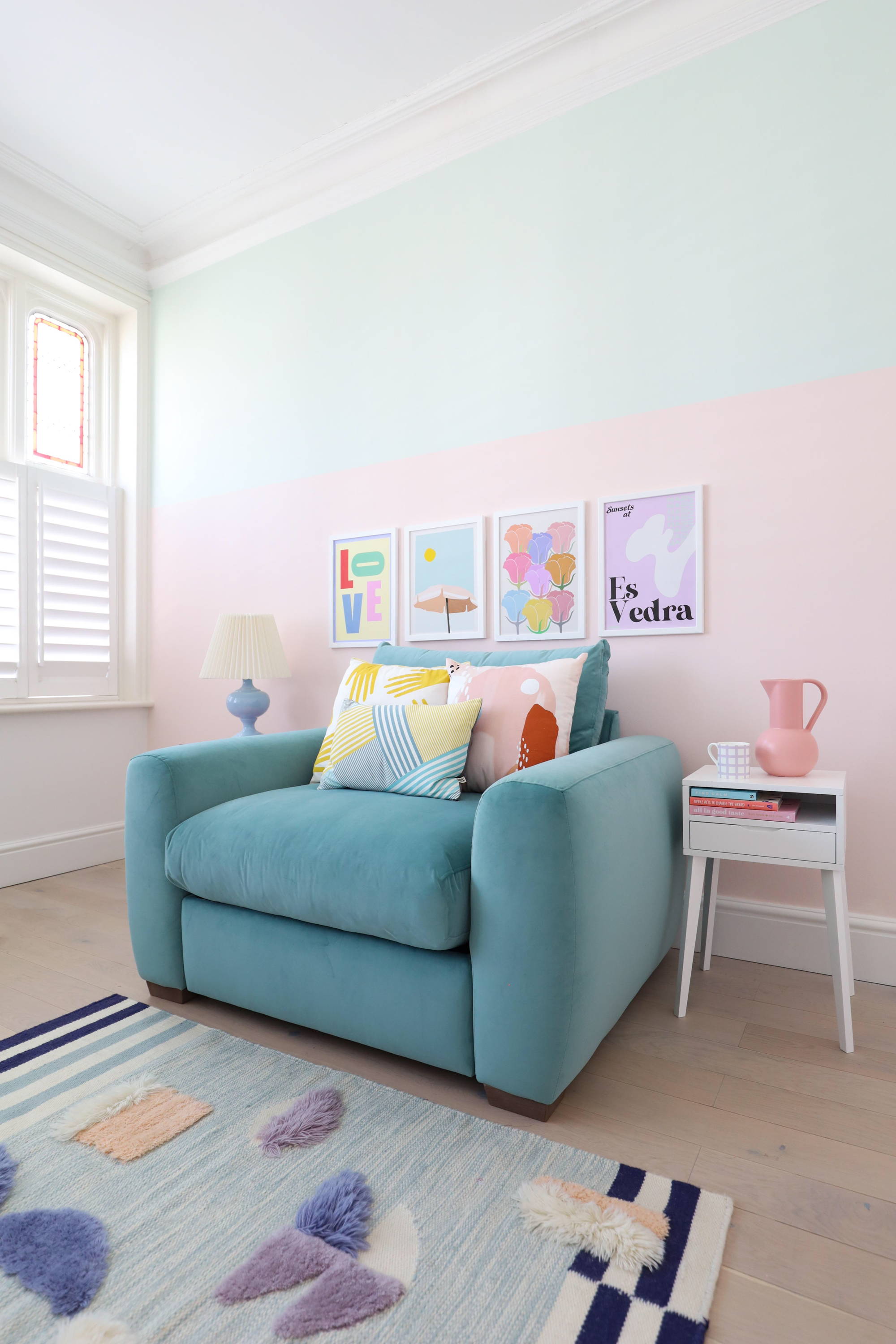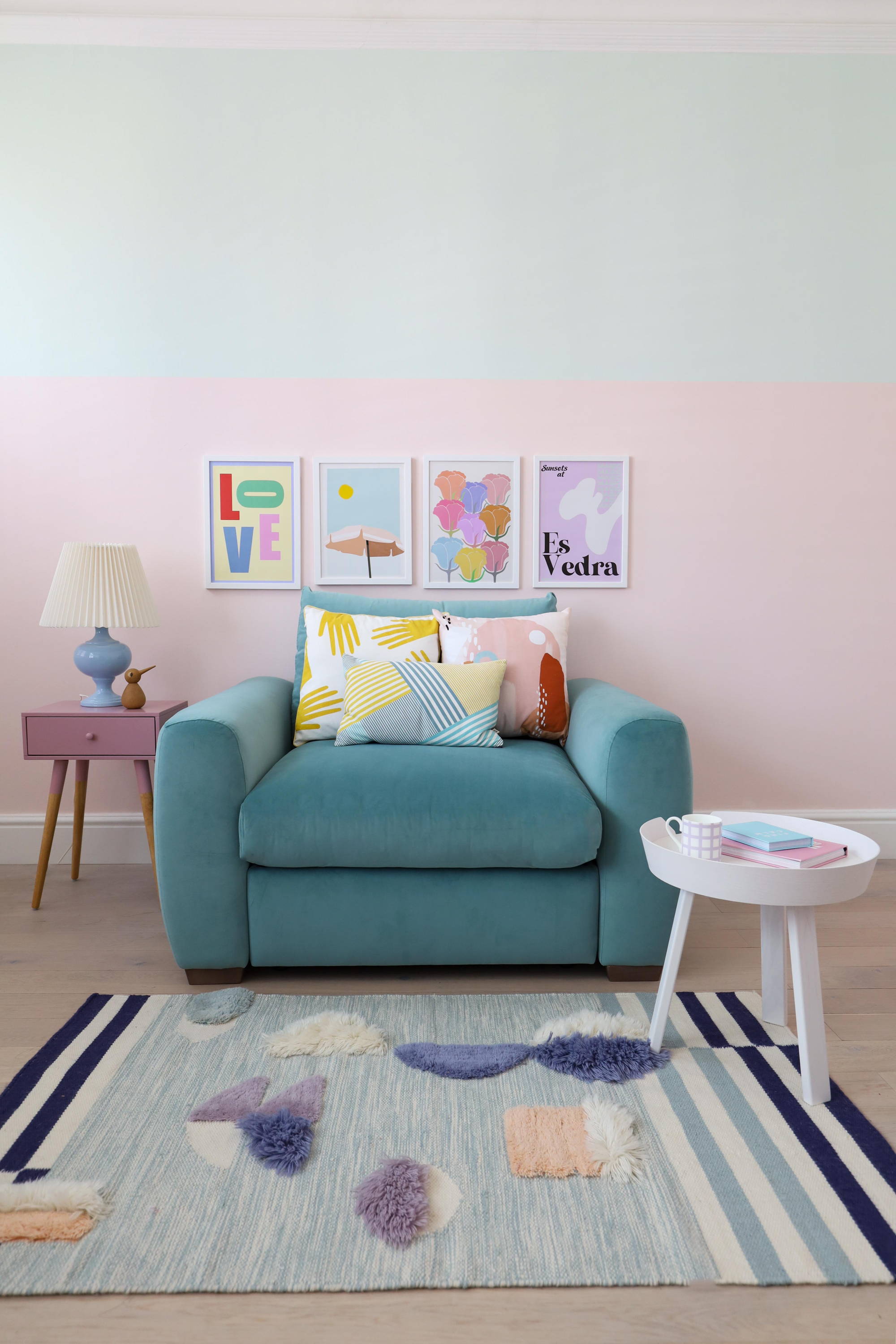 This kind of room gives off big candy floss vibes… and we're here for it! Soft pastels such as pinks, purples, blues and greens really compliment teal and create a deliciously pretty room. Try a half and half wall like this, or a gallery wall of pastel prints.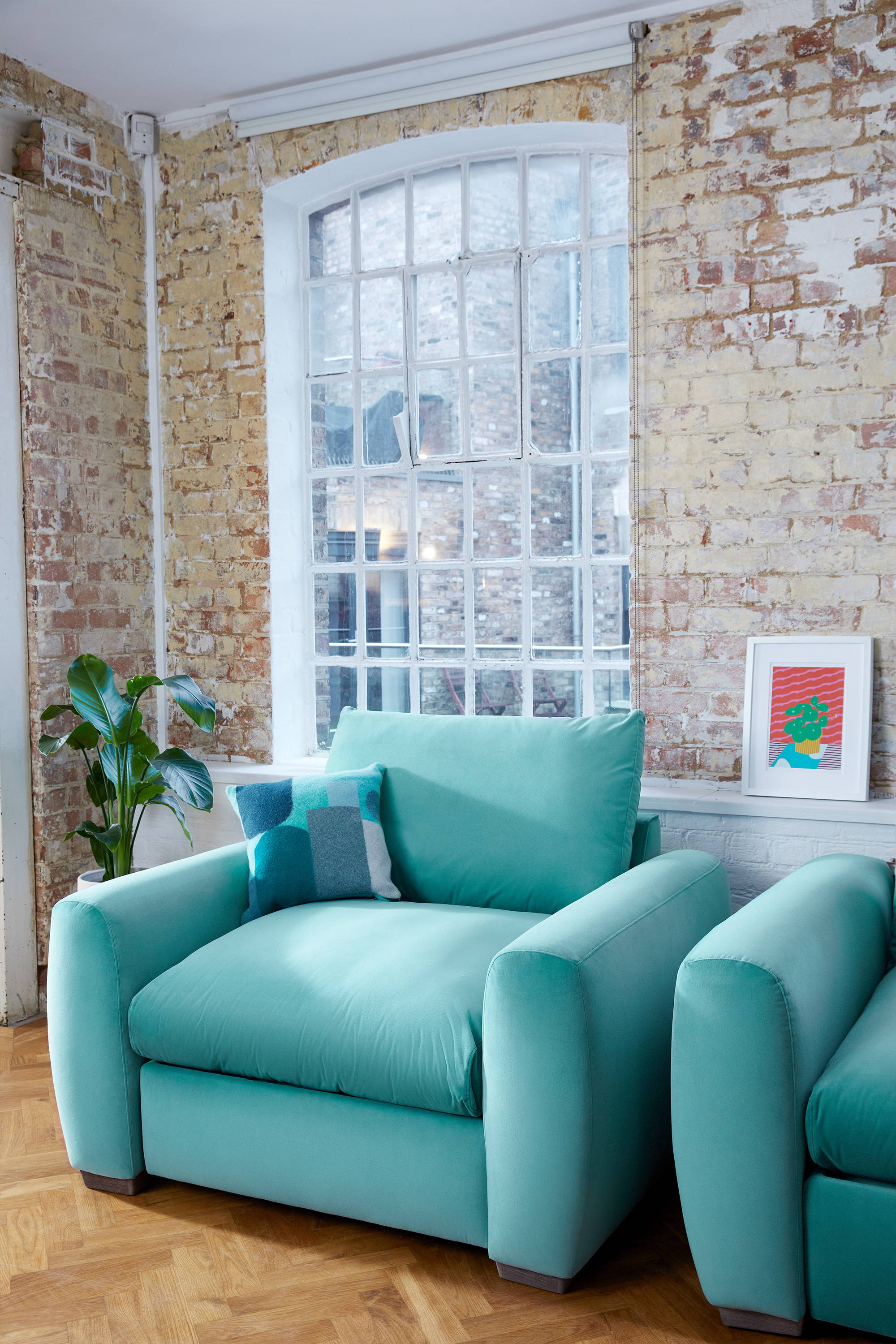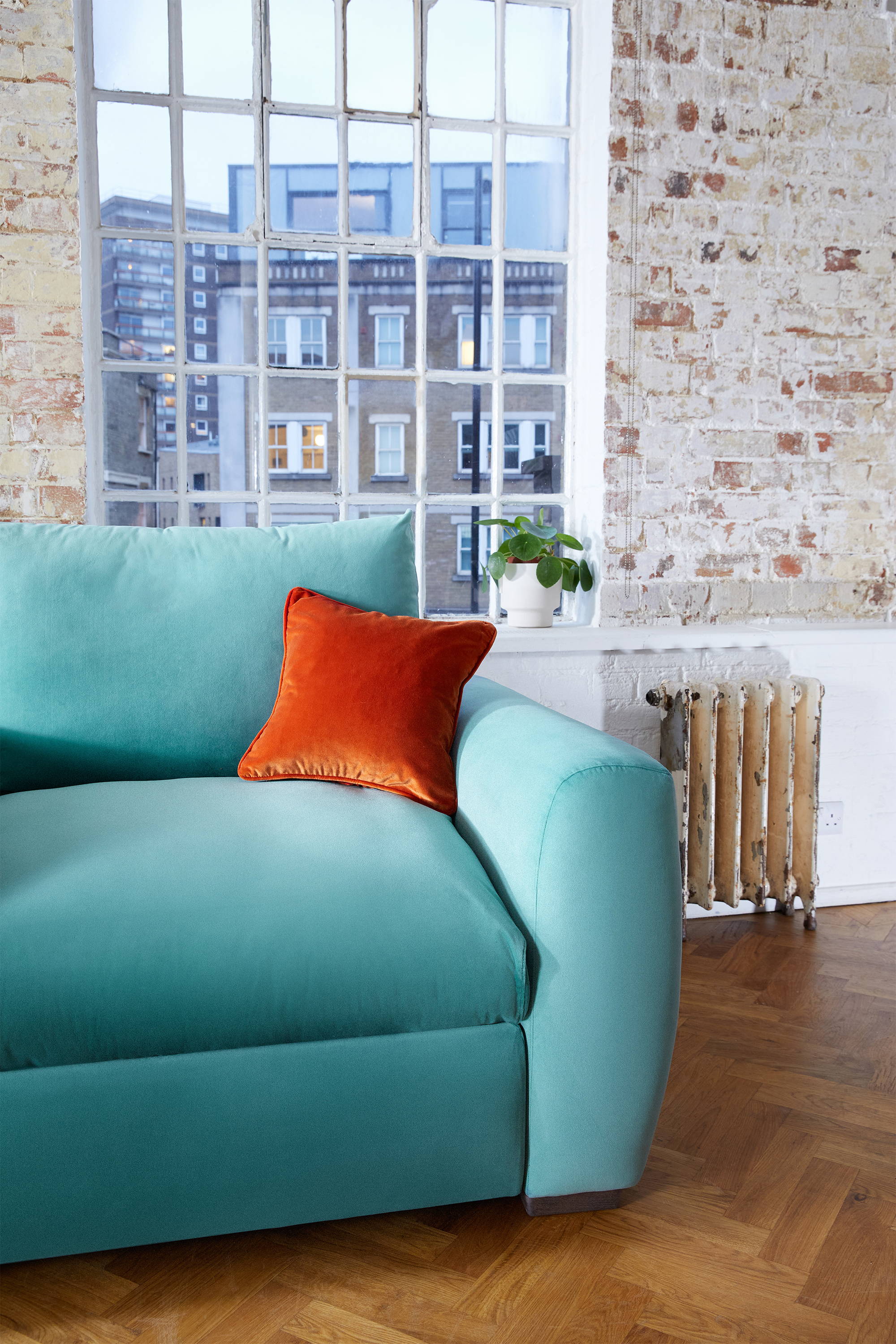 You may think a soft teal sofa is an odd choice if you're creating a strong industrial interior, but the two styles actually complement each other very well. The teal sofa helps to accentuate the textures in an industrial home. Exposed brick walls or brick wallpaper make a nice feature wall to sit behind a teal sofa.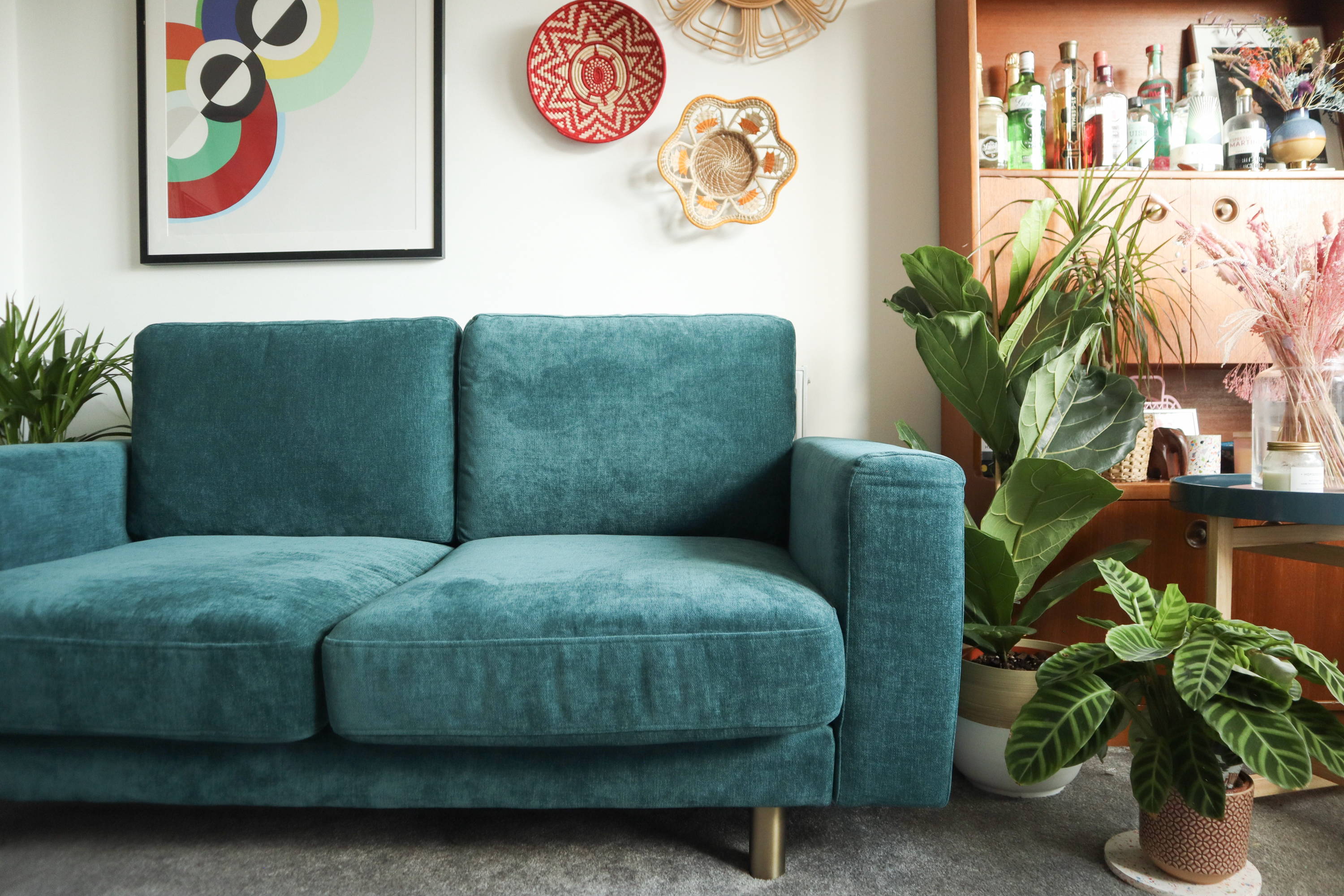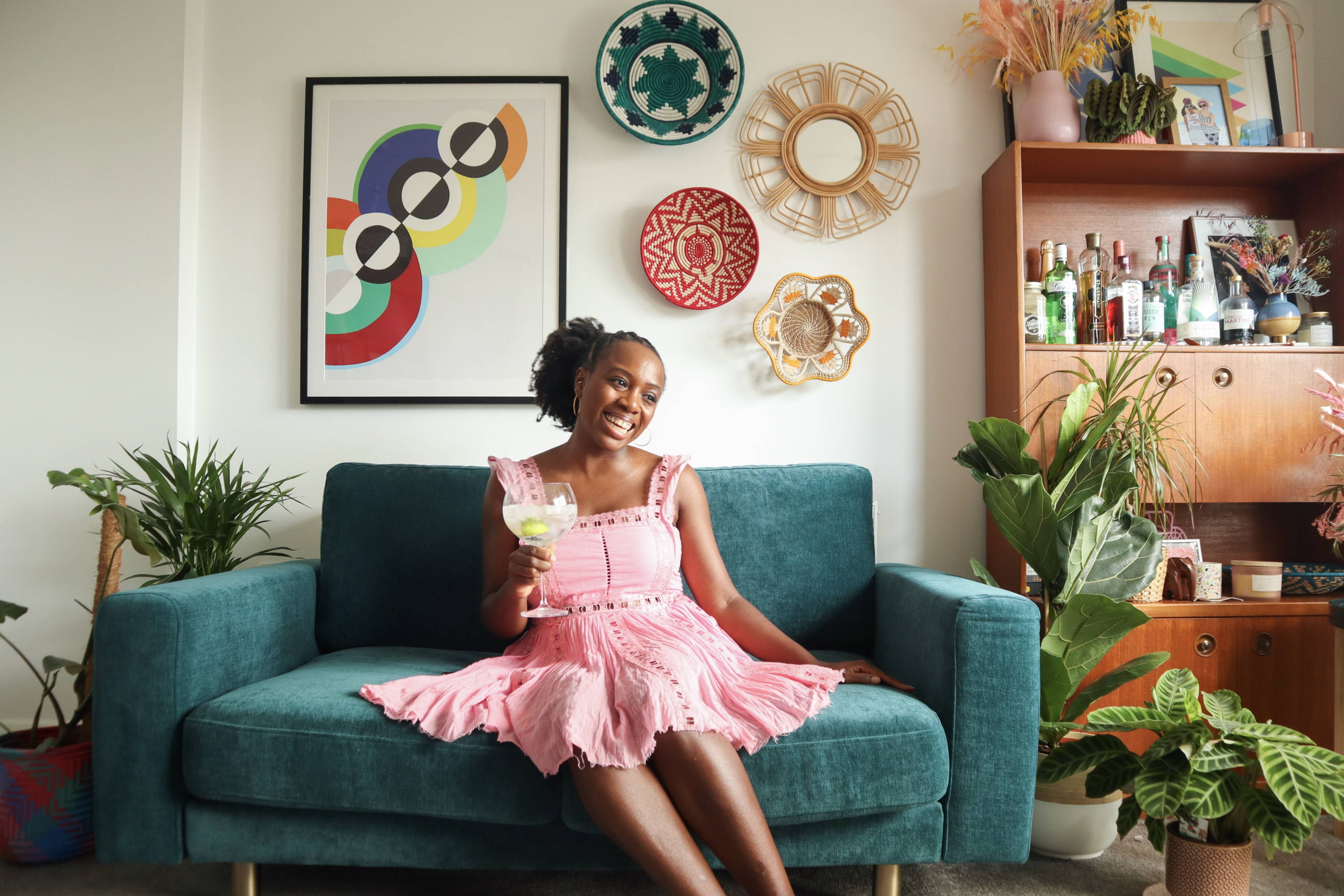 Dark woods, lots of greenery and bold colours all come together with a teal sofa to create the ultimate 70s style home. Try some dark mahogany wood bookcases or shelving scatter with lots of orange and yellow prints to bring in the cool hippie vibe of the past. For some more tips on creating a 70s style home, read our guide with tips from interior experts.
It doesn't matter what style you prefer, teal sofas are versatile enough to suit almost any interior. By adding some complimentary colours within small furnishings, or a pop of colour in a feature wall, you can create a home you're proud of with a Snug teal sofa.