Being in mid-winter means shorter days, darker nights and overall gloomier weather. Sometimes it's hard to find things to do that will add a bit of brightness to your day. Well, we're here to help!
Now, we can't promise to be miracle workers and bring your mood from 0 to 100, but these little tips will let your mind relax, unwind and refresh which is important when helping you feel a little happier.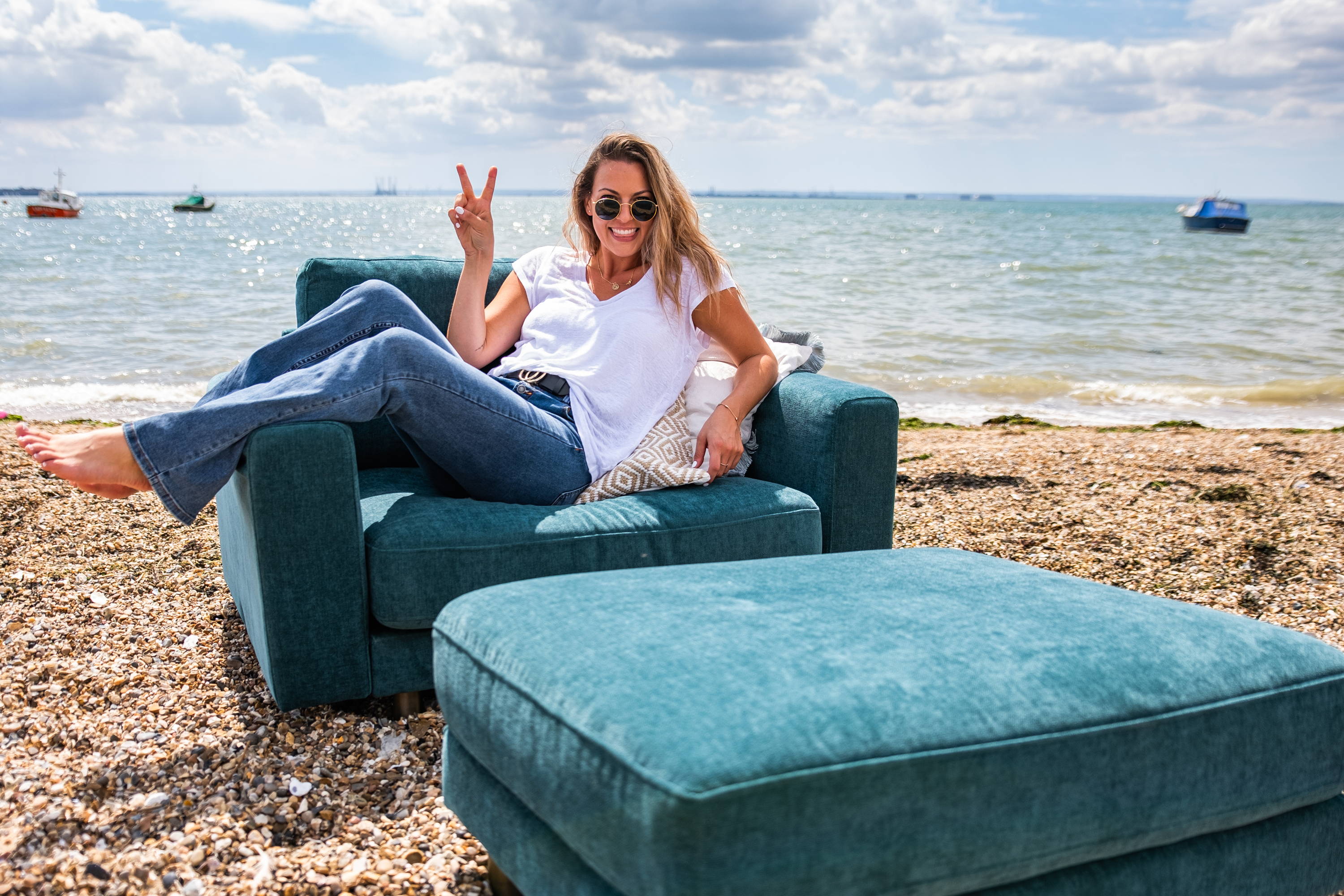 You've probably heard it a million times, but fresh air really is good for you. It's great for clearing your head and giving you a burst of energy. Walking around your local park or even just standing in the garden for a moment is a great way of stepping away from your screen and letting your mind relax.
Snuggle up on a Snug sofa

If we had to be honest, nothing feels quite as good as zoning out on a Snug sofa. The plush, plump cushions have us floating in a new realm of cosy. It's the ultimate chill out zone to switch off from the world.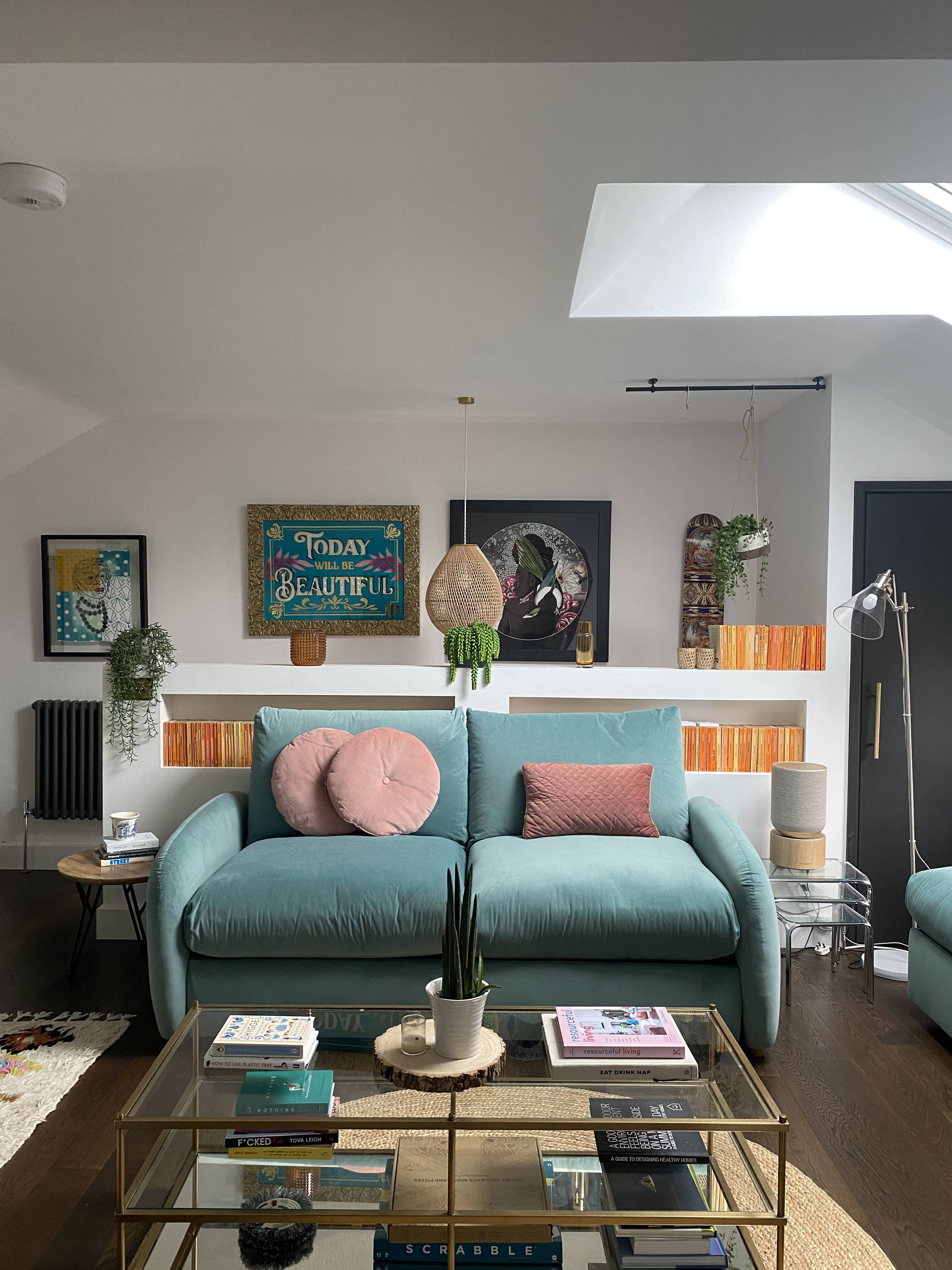 You really get two for the price of one with this activity. Enjoy the soothing process of preparing and cooking some yummy baked goods, and then relish in the pure happiness of eating said baked goods. Wow, that sounds heavenly, plus mindful baking is shown to be a real mood booster!
Chill on a Snug corner sofa

This might come as a surprise, but we LOVE chilling on our Snug corner sofa. It's perfect for gathering all the friends round for a happy evening of drinks and a natter. There's enough space for everyone to lounge, and if things get a bit wild after a couple rounds of drinks, our spill resistant fabric has got you covered.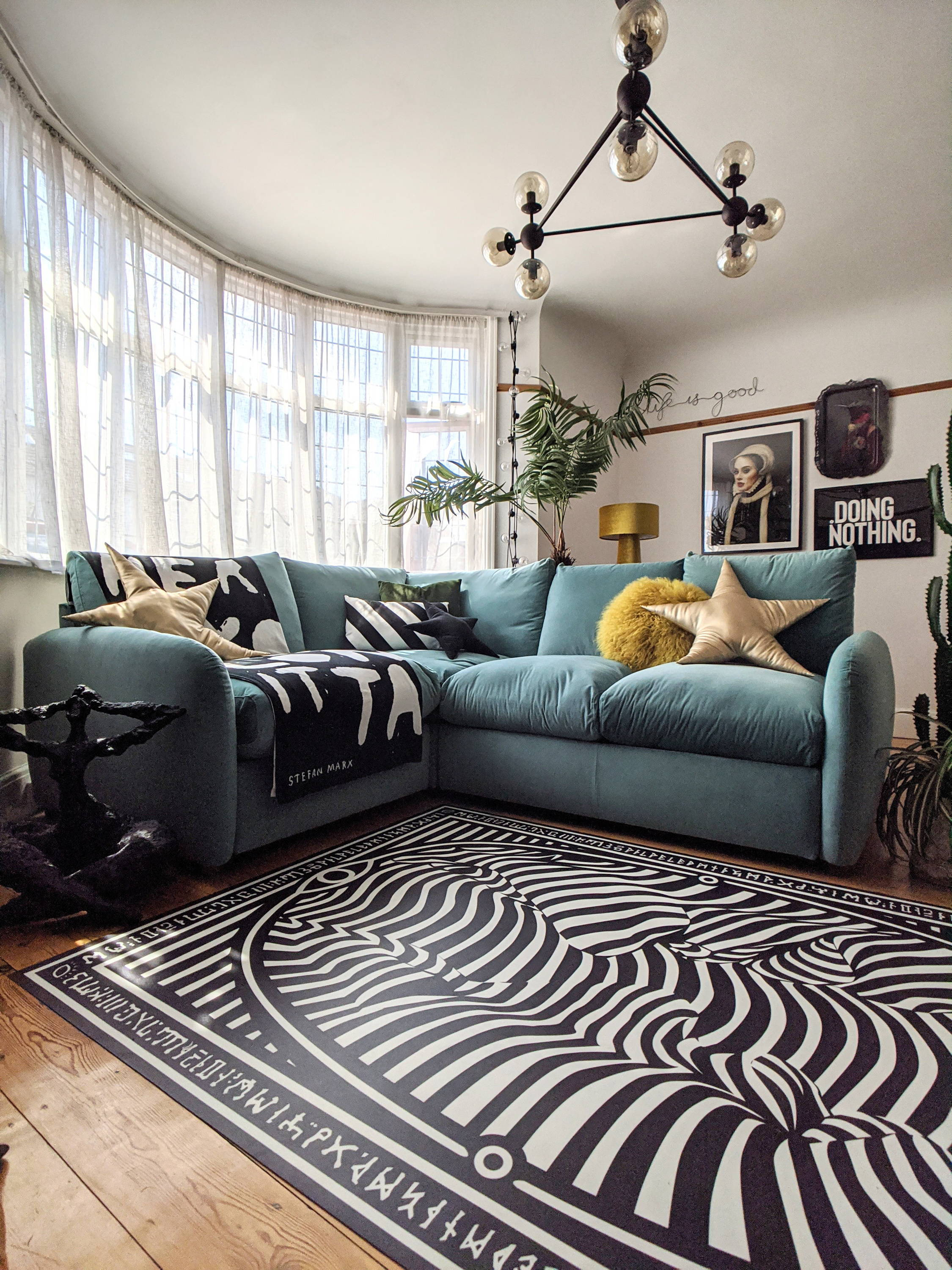 Watch your favourite film

Nothing beats a good movie night with your favourite film. It doesn't matter if you've watched it 1,578 times already, your fave film never fails to put a smile on your face.
Put your feet up on a Snug footstool

You deserve a lifetime of feet up moments, and a Snug footstool is the ticket to such blissful vibes. Kick back and relax whilst you watch your favourite film. Need a little help choosing the right footstool, check out our buying guide for all you need to know.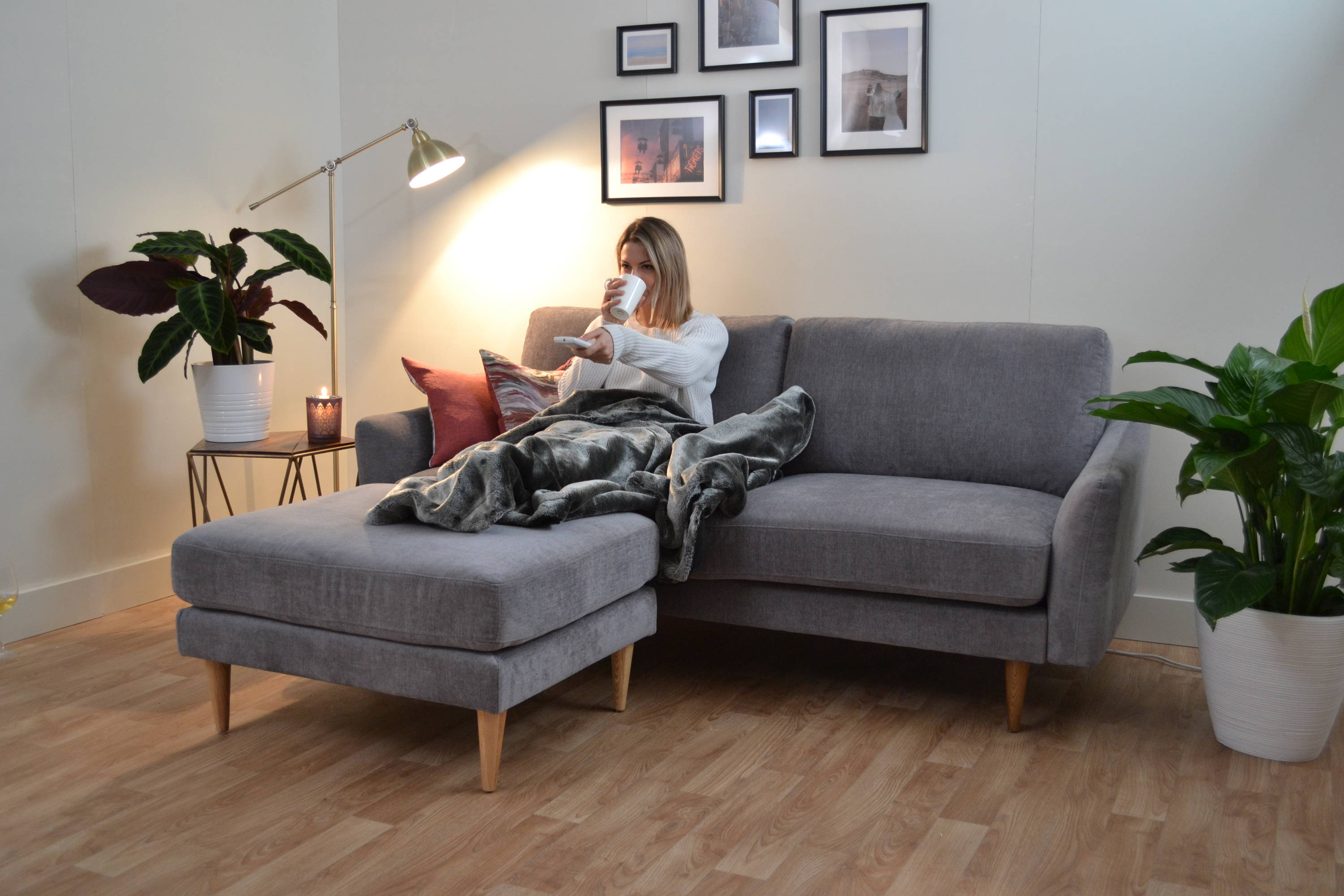 Enjoy 30 mins of uninterrupted reading time

Reese Witherspoon recently shared her new habits that she's bringing into 2022 to help improve her life, and uninterrupted reading time made it onto her list. Reading can help relieve stress and improve your sleep by allowing you to switch off from your daily stresses. TBH, we could all do with a bit of that! Try getting into bed 30 minutes earlier to pick up a new, fun read.
Get cosy on a Snug sofa bed

Pure joy comes from being wrapped up in a duvet like a burrito, and the only thing that can make it better is being led on a Snug Sofa Bed. Our pocket sprung, foam mattresses are designed for relaxation.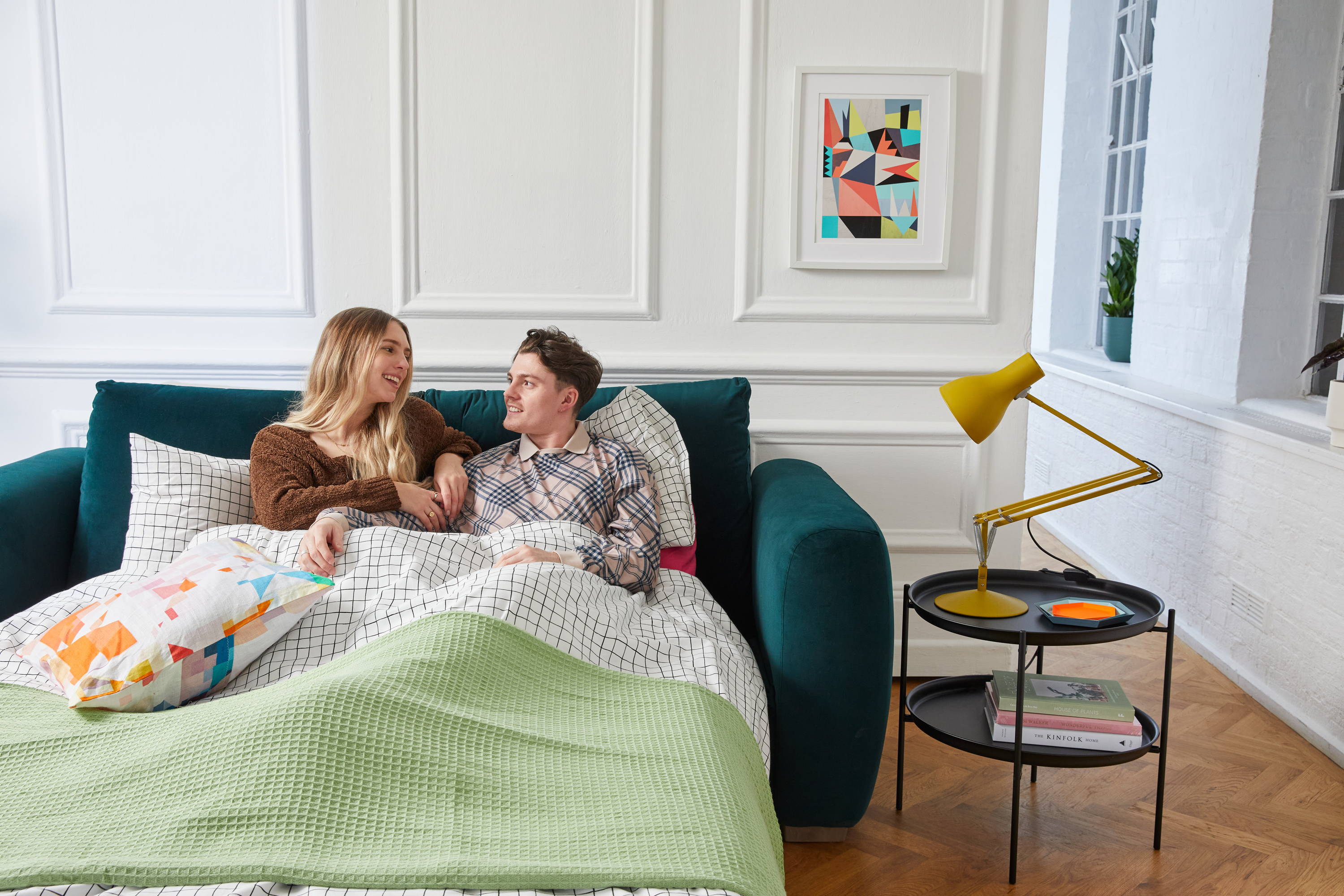 Dance like nobody's watching to your favourite song

Get your body moving and groove away to your favourite tune. It's a great way to brighten your mood and release endorphins, as well as helping to keep your heart healthy. Sing along too if you feel like it, we've got our ear plugs at the ready! 😉
Grab a loved one or a furry friend and snuggle up in one of our loveseats. These oh-so-comfortable armchairs are designed to bring happiness with their soft to touch fabric and marshmallowy cushions. Plus, nothing really beats a cuddle with your fur baby.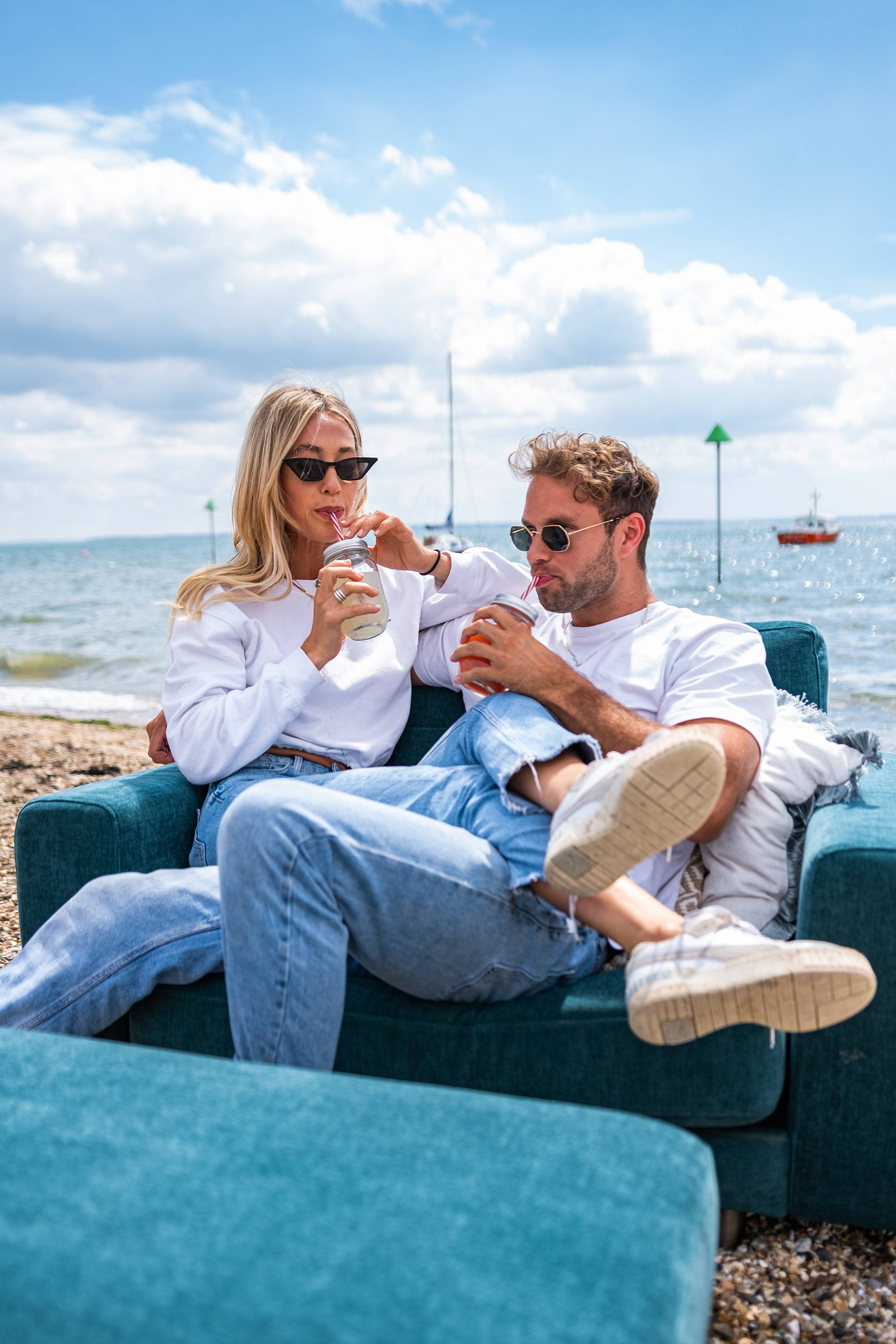 Really, the key to brightening your day is to do whatever makes you happy. Whther tha's lying horizontal in bed all day, or getting up and having a dance to your favourite song, do what feels good to you.