Waited all year for the festive season to arrive but now that it's here you've got no idea how to decorate? We feel your pain. Sometimes the pressure of creating the ultimate Christmas-y grotto can give you interior designer's block (is that a thing?). We're here to give you a few tips and tricks that can help get you started when turning your home into winter wonderland.

As Christmas is literally around the corner, there's no better time to get your seating sorted to make sure there's enough space for all your loved ones to chill. With our next day, or fast and free delivery we can guarantee that your sofa will arrive in time for Christmas. Find out more about our sofas for Christmas Delivery here.
First things first, you need a colour theme
The best place to start is to confirm which colour palette you're decorating in. It may sound silly but getting a theme going with your decorations not only helps to create a more stylish interior, but also helps you to decide on which decorations to purchase or bring down from the loft.
Use the Christmas tree as your main colour point. Choose 2-3 different colours for your baubles and tree decorations to create your colour palette. You can make sure any additional decorations match against these colours. For example, if you're decorating your tree with white and blue baubles, you might white garlands with white frosted tips or white and blue flowers.
Here are a few of our favourite Christmas tree colour themes.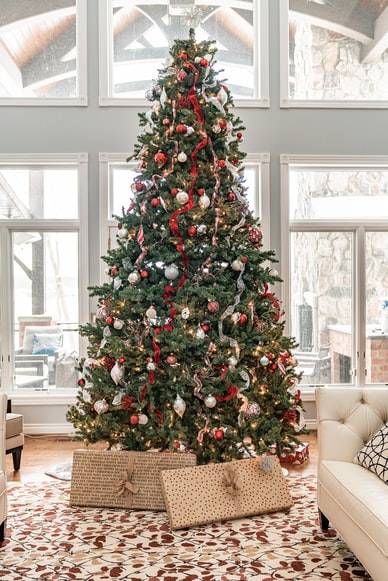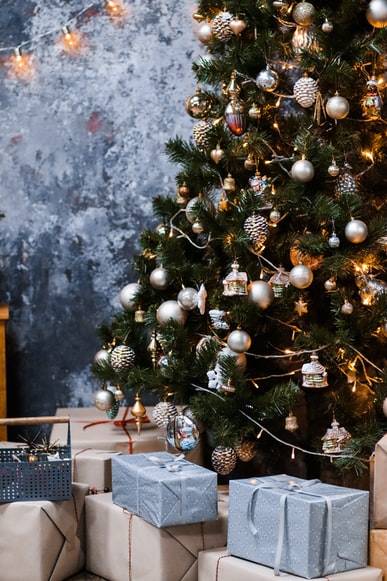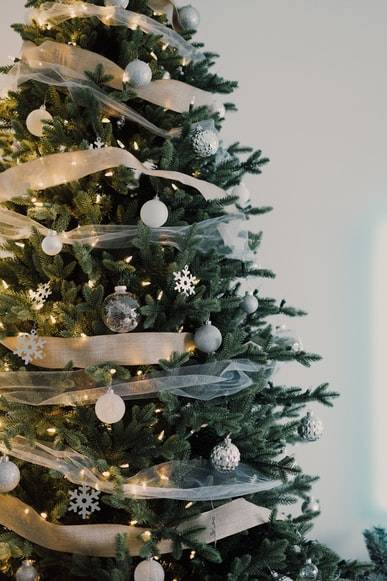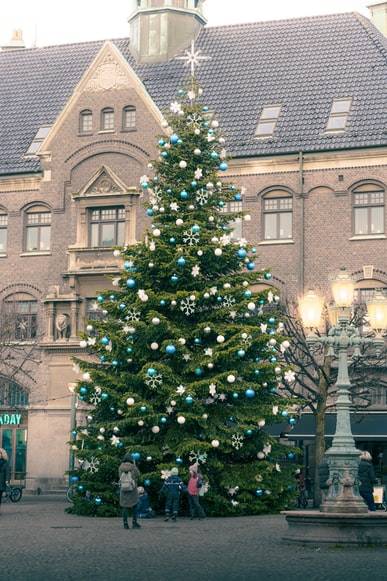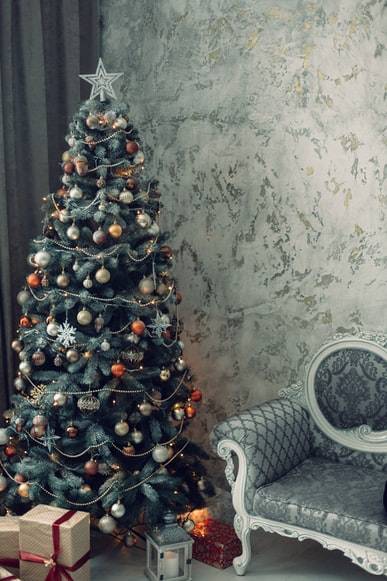 Get a good tree placement
Call us biassed, but we think the best place to position your Christmas tree is right next to your Snug sofa. Place it at one end, or in between two sofas to have your Christmas tree as the centrepiece in your living room.
Alternatively, in front of the window is another great spot. It means you can show off your great decorating skills to all your neighbours too!
If you don't want to block the daylight from the window, why not place it in the corner of the living room as more of an accent feature in the room. Tree placement usually requires some kind of furniture reshuffling though - so be prepared for heavy lifting!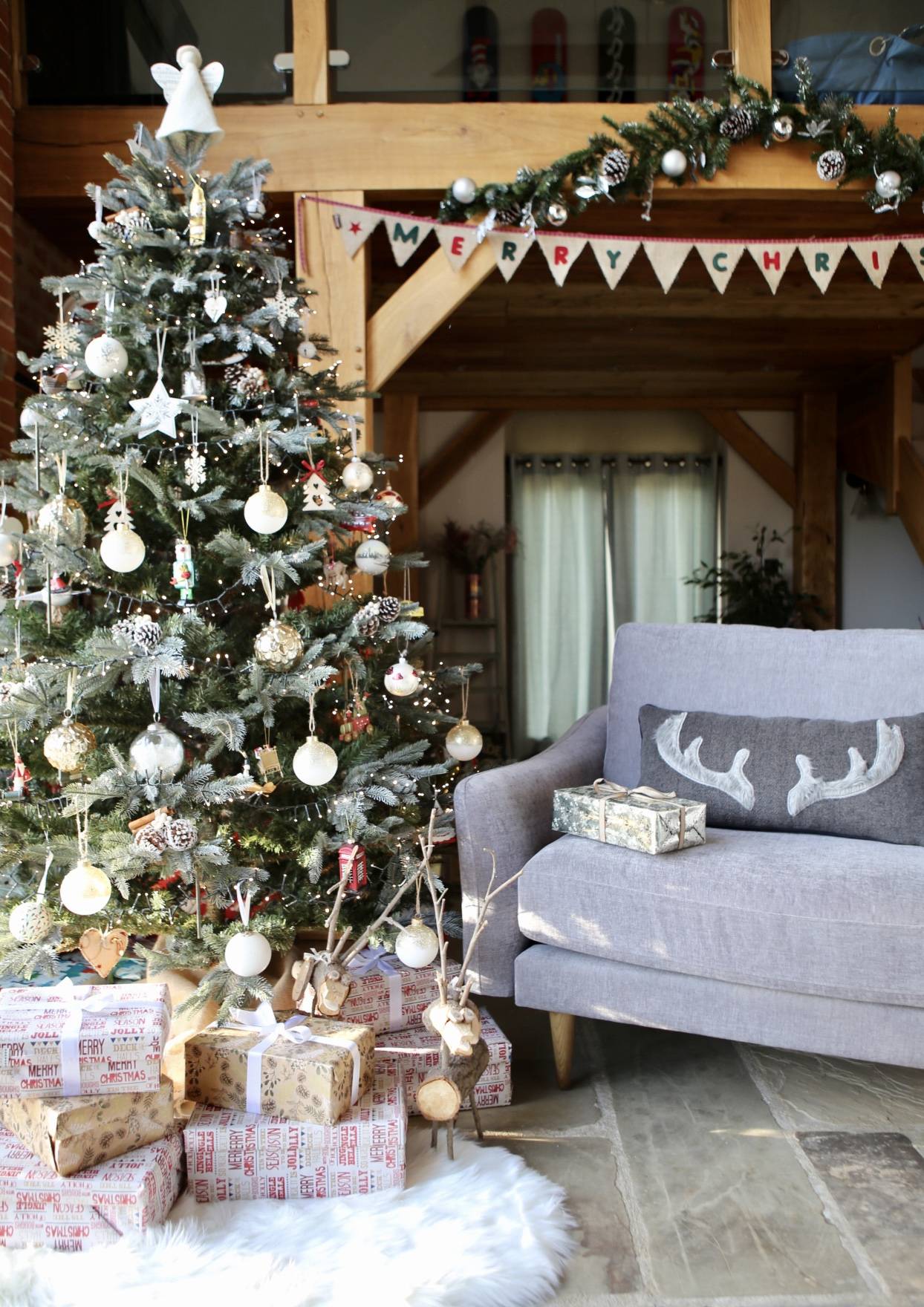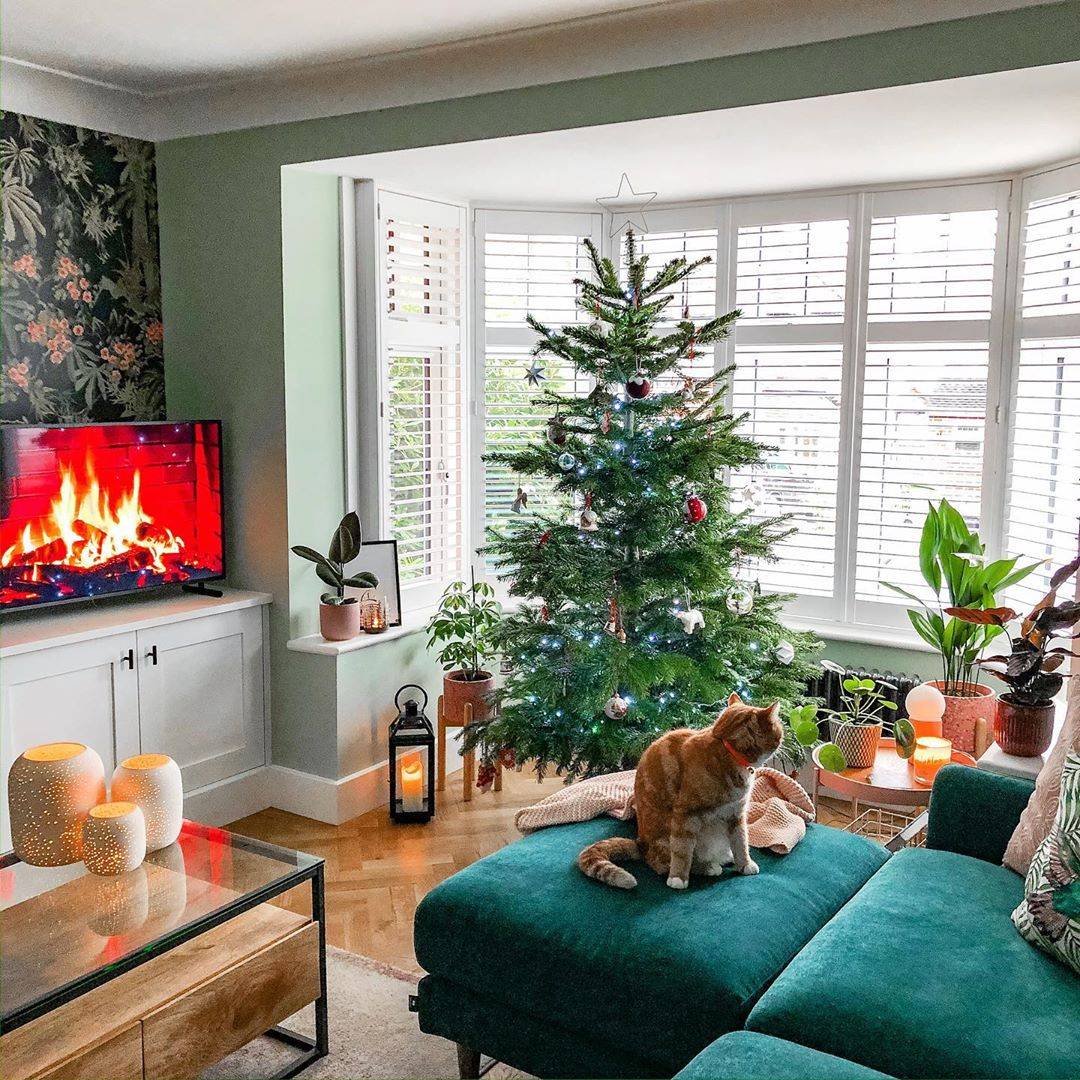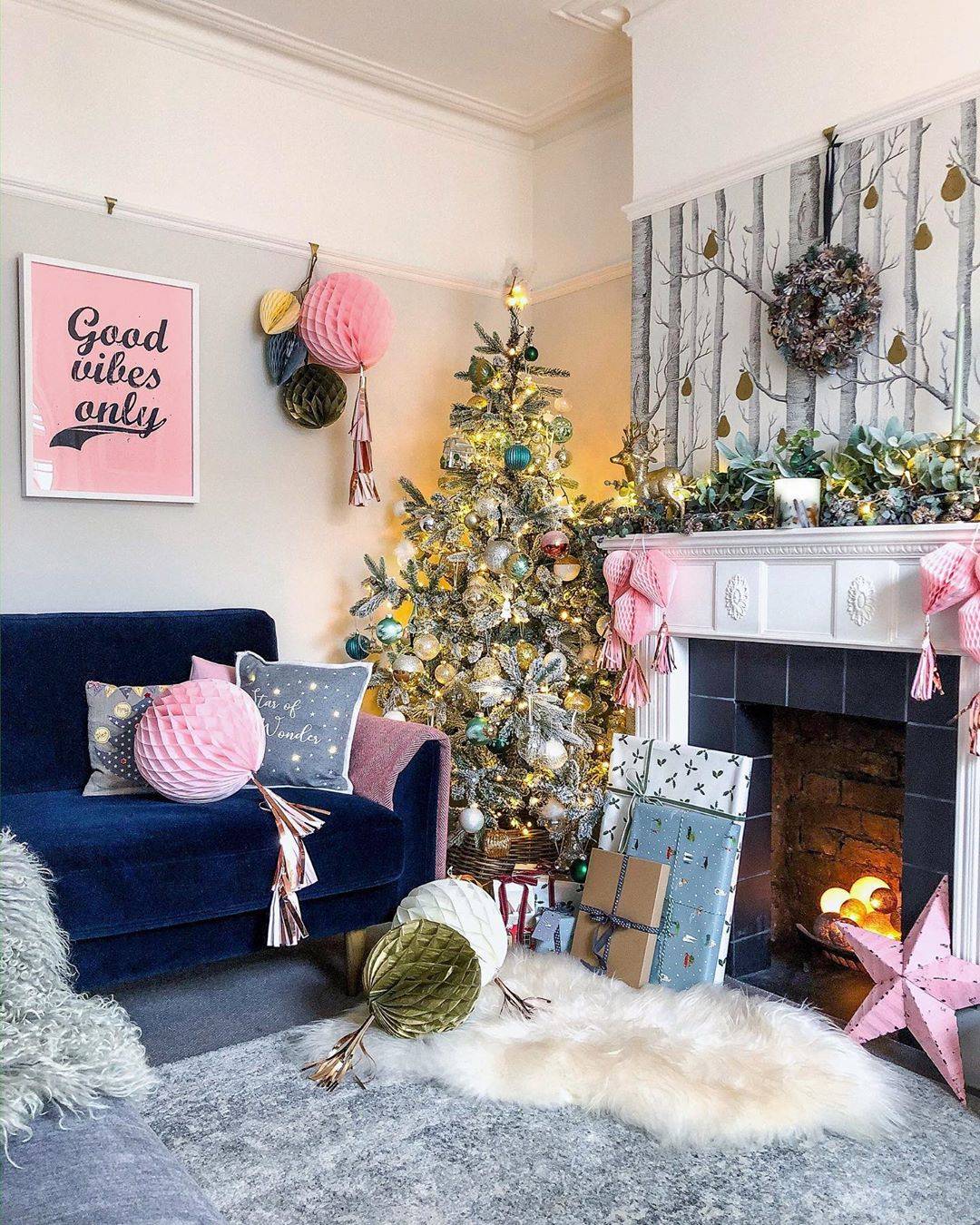 Now that you've got the larger pieces out the way, it's time to add all the small details. This is the fun part! You can really get creative with what you add here. DIY some paper decorations such as snowflakes, Christmas trees, or crackers to place around your home.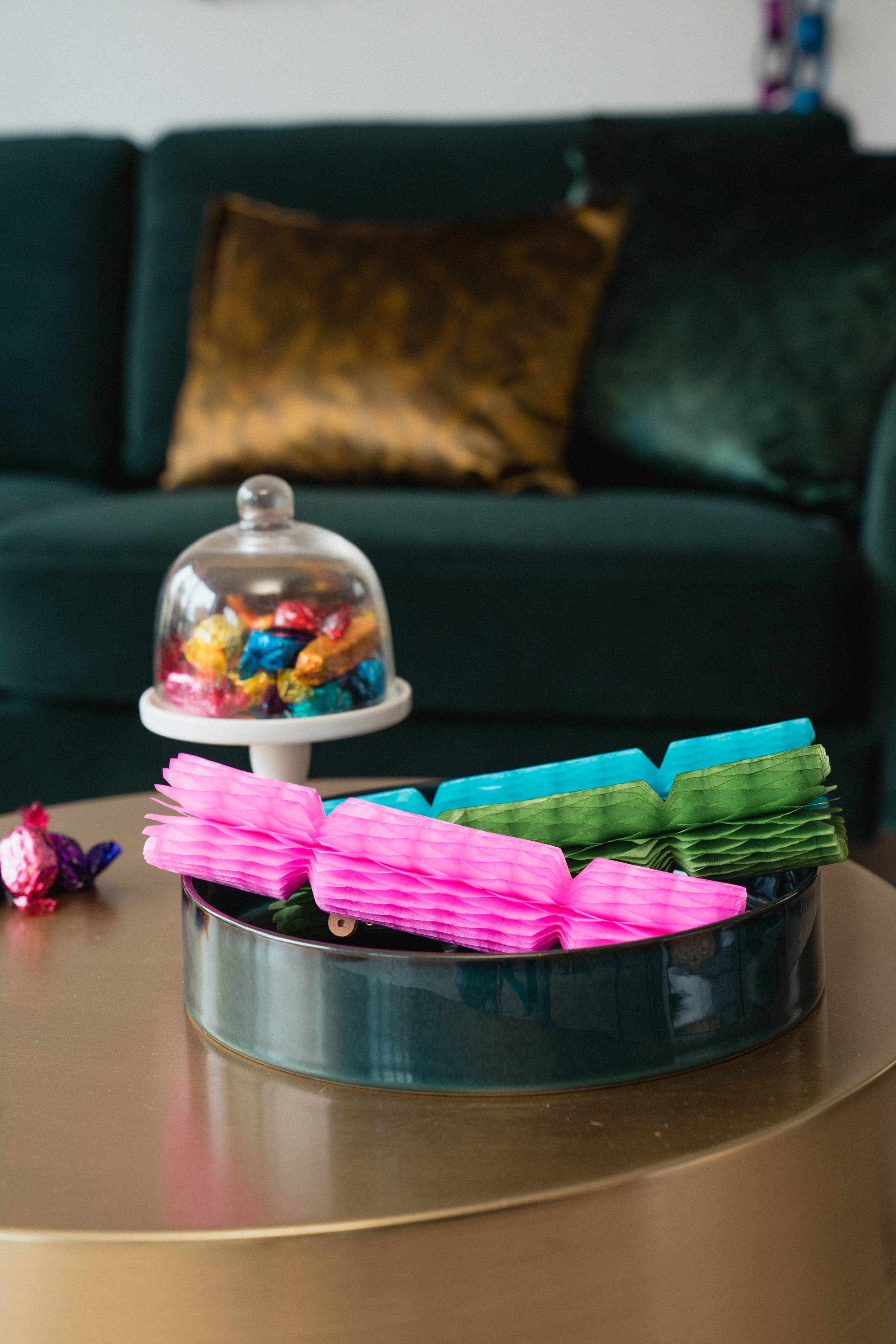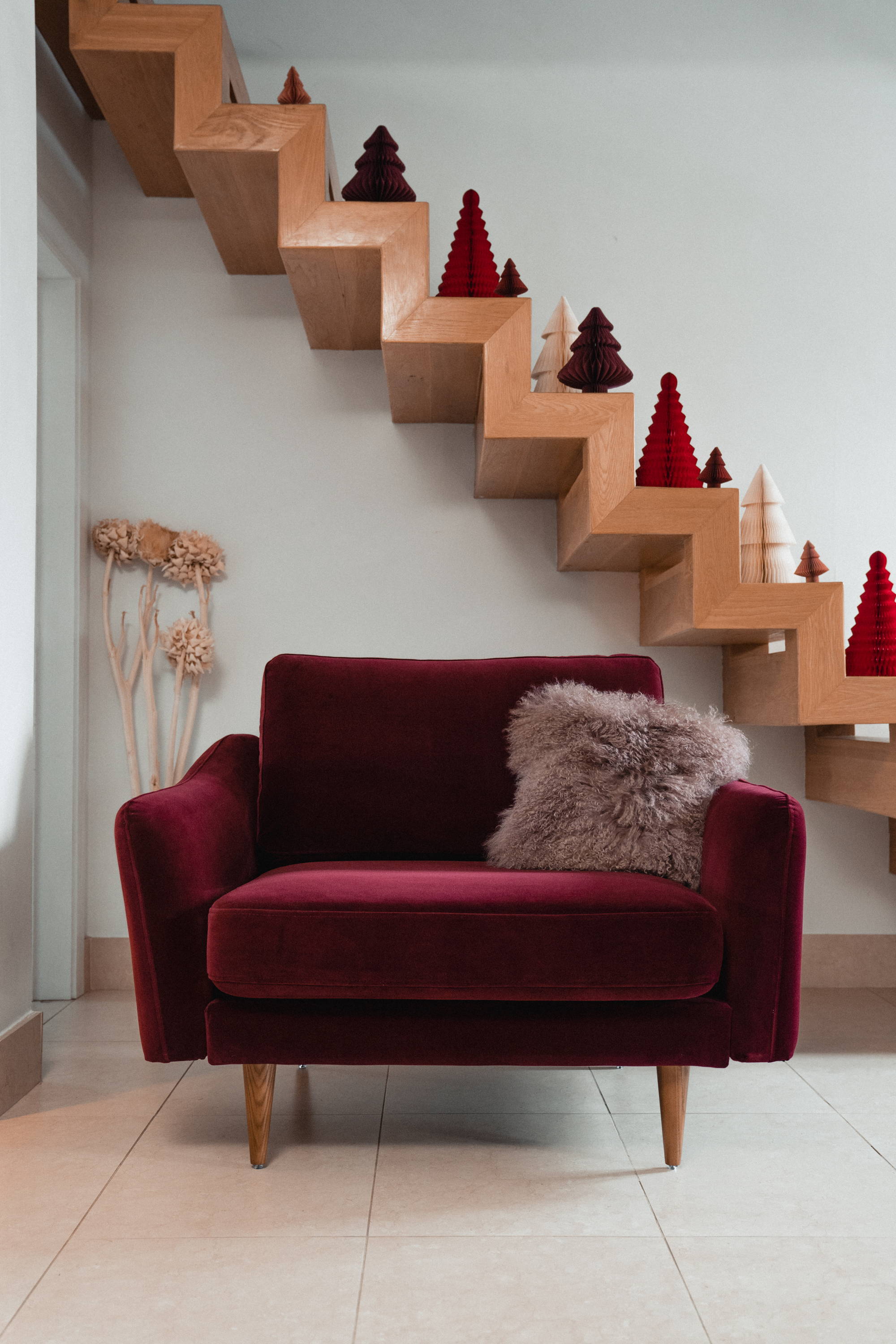 Garlands are another Christmas staple. Wrap them around fireplaces, staircases or curtain rails to add a little festive spirit to every room! In our opinion, the best garlands are the ones with lights because who doesn't love an extra bit of sparkle?
You can also get festive with soft furnishings such as cushions, blankets and bedding. True Christmas fans will commit to a candy cane bedspread, but if you're after a more subtle holiday hint to add to your theme, try a cushion for your sofa.
With the main part of Christmas day being the food, you've got to bring the Christmas decorations onto your dining table. A table runner is a great way to add a small festive twist to your usual set up. Place it down the centre of the table and lay your plates on either side as you would normally.
You've got to remember the Christmas crackers though! There's nothing that screams fashion icons quite like your grandparents sporting those paper hats. A Christmas candle in the centre of the table is another great addition. Just be careful not to let anyone set themselves on fire - that's one way to ruin a good celebration that's for sure. Remember your colour theme too when picking your table decorations.
If you've got a light fixture above your table, you could also try hanging some mistletoe as a finishing touch!
We hope this gave you a bit of inspiration for this year's Christmas decorations. We'd love to see your set-ups! Send us a picture over on our Instagram @snugsofa
Realised you need some extra seating or somewhere for your guests to stay? Remember all our sofas are guaranteed to arrive before Christmas. Find out more about our sofas for Christmas delivery here.