Believe it or not, we are currently in the midst of the British summer. Remember that one week of luxurious heatwave? Yeah, it's a distant memory for us too…
We all know the sun can damage our skin, but it can also damage our sofas. Although it's dreamy having a sofa sat in front of a window with the sun beaming through, the UV can actually cause the colour to fade.
Luckily, Snug sofas are made of vegan friendly, durable fabric which can withstand UV rays for a very long time. But as an extra precaution, or if you have a *normal* sofa, we've compiled some tips to help prevent sun bleaching on your sofa (and yes, one of these methods may be sunscreen).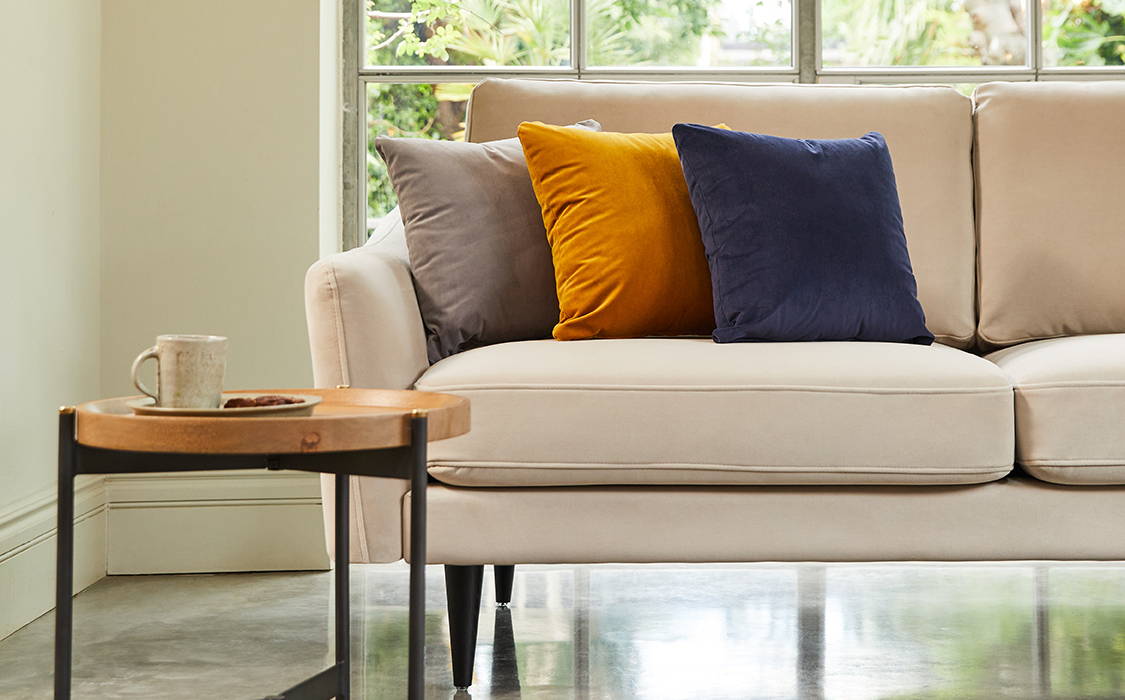 Whilst this method won't prevent bleaching, it will ensure it is slightly less noticeable. Bleaching each side will bring a natural fade across the whole sofa. Our Scatter Cushions offer a stylish solution to accessorising a sun-bleached sofa.
Solar Film is a fairly cheap, and highly effective, solution to sun bleaching. In some cases, the film can block 99% of UV rays through windows, without reducing the amount of light visible to the naked eye. This means your room will still be nice and bright, but without the damaging UV rays. Get ready for those golden hour pictures on your fresh sofa!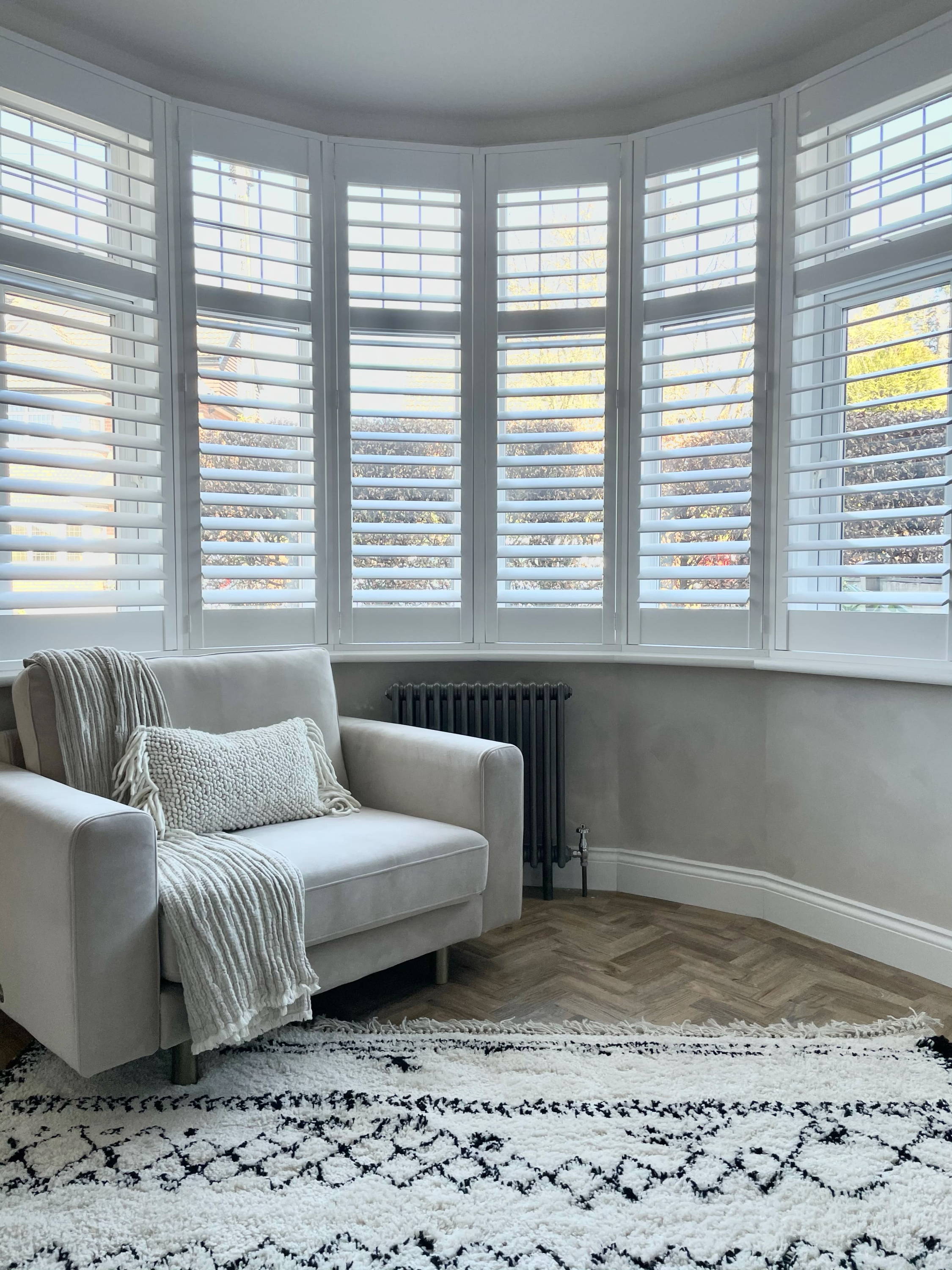 3. Good old fashioned curtains and blinds
There's no need to be all modern with your sofa protection technology. A pair of good curtains or blinds to reduce the amount of UV light seeping through your windows will do just the trick! Why not use this opportunity to add a pop of colour or new design flair to your room?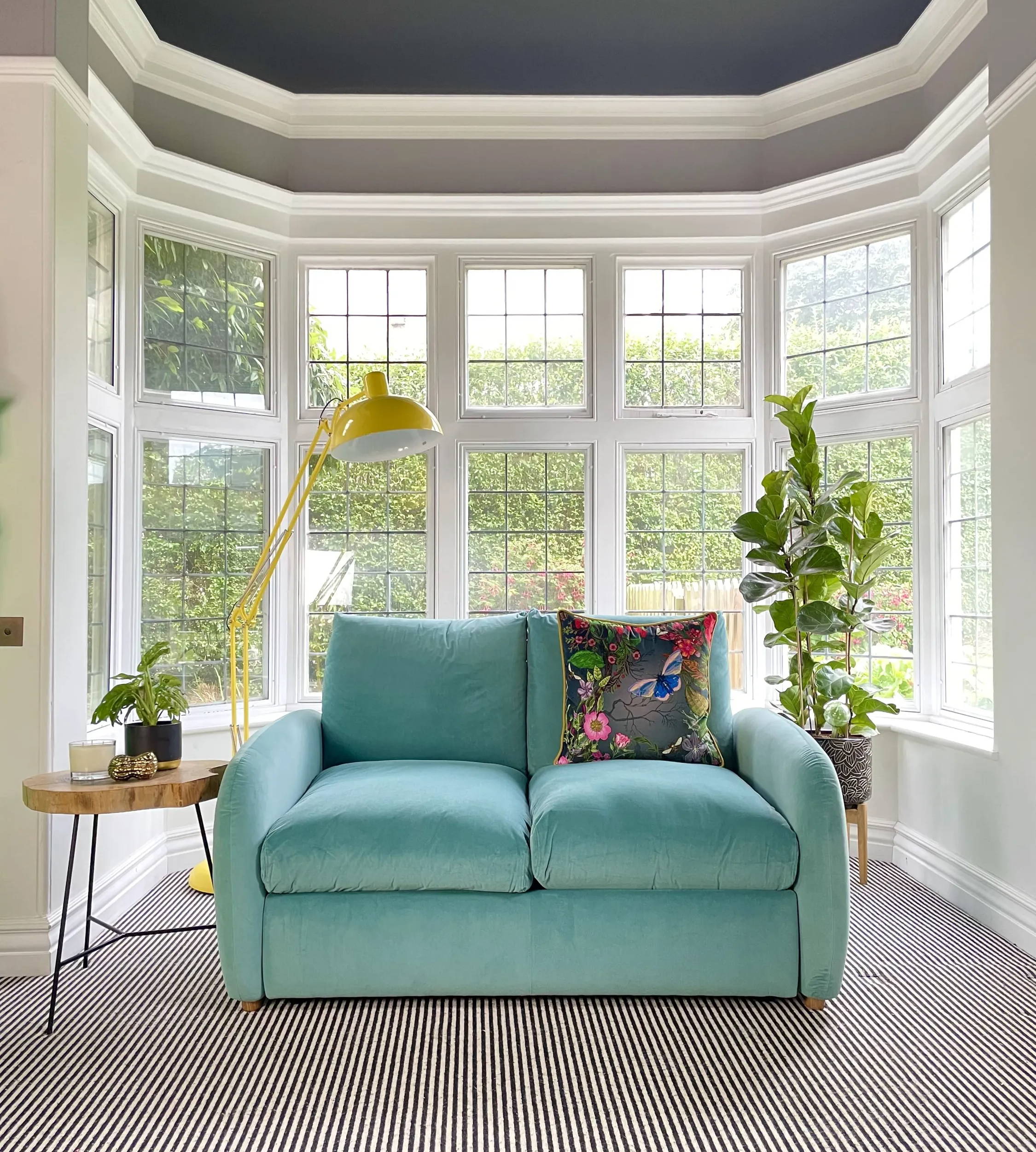 Sofa fans can unite in celebrating the unbelievable invention of fabric sunscreen. Now… our sofas haven't been tested for these products, so use them at your own discretion. These products work to protect fabric furniture from UV rays in the same way as our own SPF. Unlike our human need for regular top-ups, one coat of fabric protector should offer a long-lasting solution.
For more tips on keeping your sofa in tip top condition, read our care guide. Sofas need a bit of TLC too, you know?