Halloween is just around the corner, and we really mean JUST. You don't have very much time at all. But do not fear! We're here to give you all the best tricks and treats on decorating your home for Halloween - it's time to give your home some spooky vibes!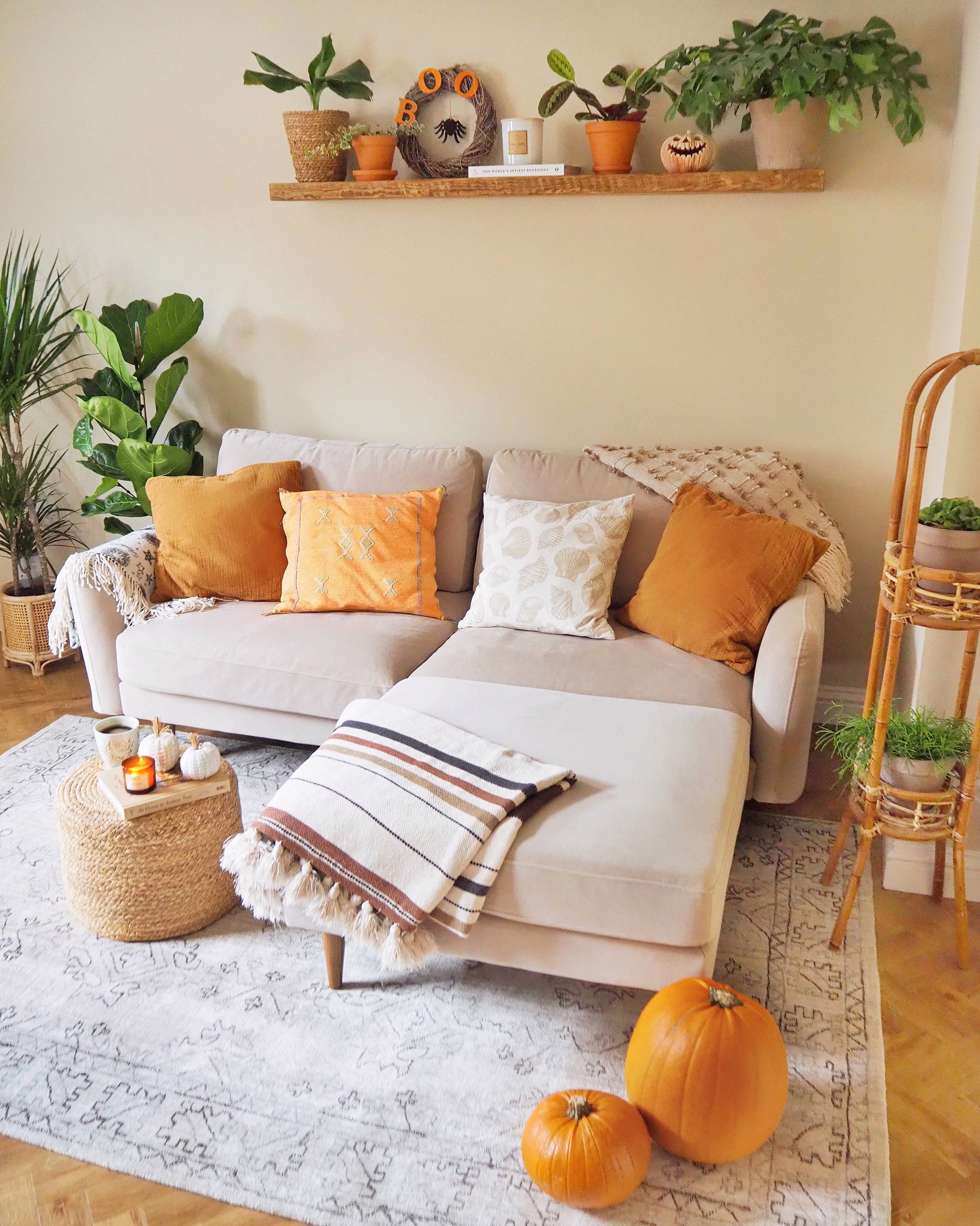 The most obvious and most important festive addition to add to your home for Halloween is a pumpkin of course! The orange circles of joy are a staple for this time of year. Enjoy a day out at your local pumpkin patch for a fun spooky activity with your friends and family. But if there's no time, your nearest supermarket is sure to have some in stock.
Grab a couple of pumpkins of all different shapes, sizes and colours and stack them by the front door or in corners of your home to bring those Halloween vibes in. Why not get carving too?

Pumpkins go great with a Limited Edition Marmalade Snuggler. Orange is this season's hottest colour, find out how to style it here.
Nothing screams HORRIFYING quite like a ceiling full of cobwebs and little spiders. Go to town with some faux cobwebs spreading it across every inch of your home to really leave your guests screaming. This is a super quick and easy way to turn your home into a haunted house. You can pick up a pack of decorative cobwebs from the Halloween section of most supermarkets for only a couple of pounds.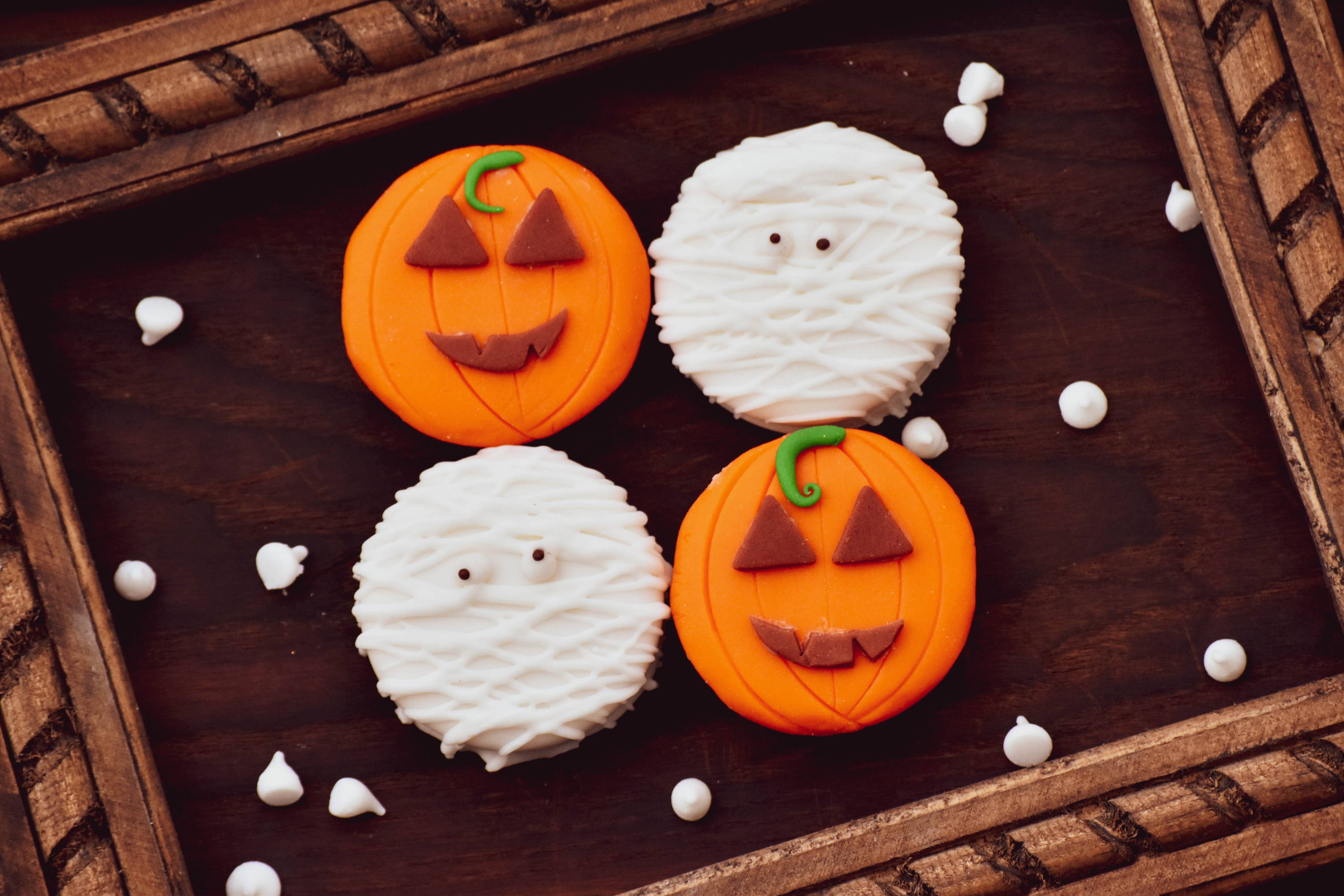 Step 3: Halloween Themed Food
You'll need your chef hat for this one. Halloween themed food is always fun, and the options are endless. There's something for everyone, even the fussiest of eaters, and it definitely adds a spooky vibe to any Halloween celebration.
We'll drop a list of some of our favourites Halloween treats:
Sausage Mummies
Wrap some hotdog sausages in strips of puff pastry like the tissue on a Mummie.
Cookies with Spooky Icing
Use coloured icing and your artistic skills to create sugary pumpkins, ghosts, spiders and cobwebs on your cookies.
Scary Strawberries
Melt down some white chocolate and dip your strawberries in, then leave to cool in the fridge. Once hard, use chocolate chips to add eyes and a mouth to create a ghost's face!
    4. Breadstick Fingers
        Use some black fondant icing to create a fingernail shape to place at the top of a               breadstick. You could even get creative and add knuckles made of icing too.                         Admittedly an odd flavour combo - but definitely a scary treat!

If your guests get any of your Halloween food on your sofa, our spill resistant, washable fabric will be fine! But for those more persistent marks, read our care guide here.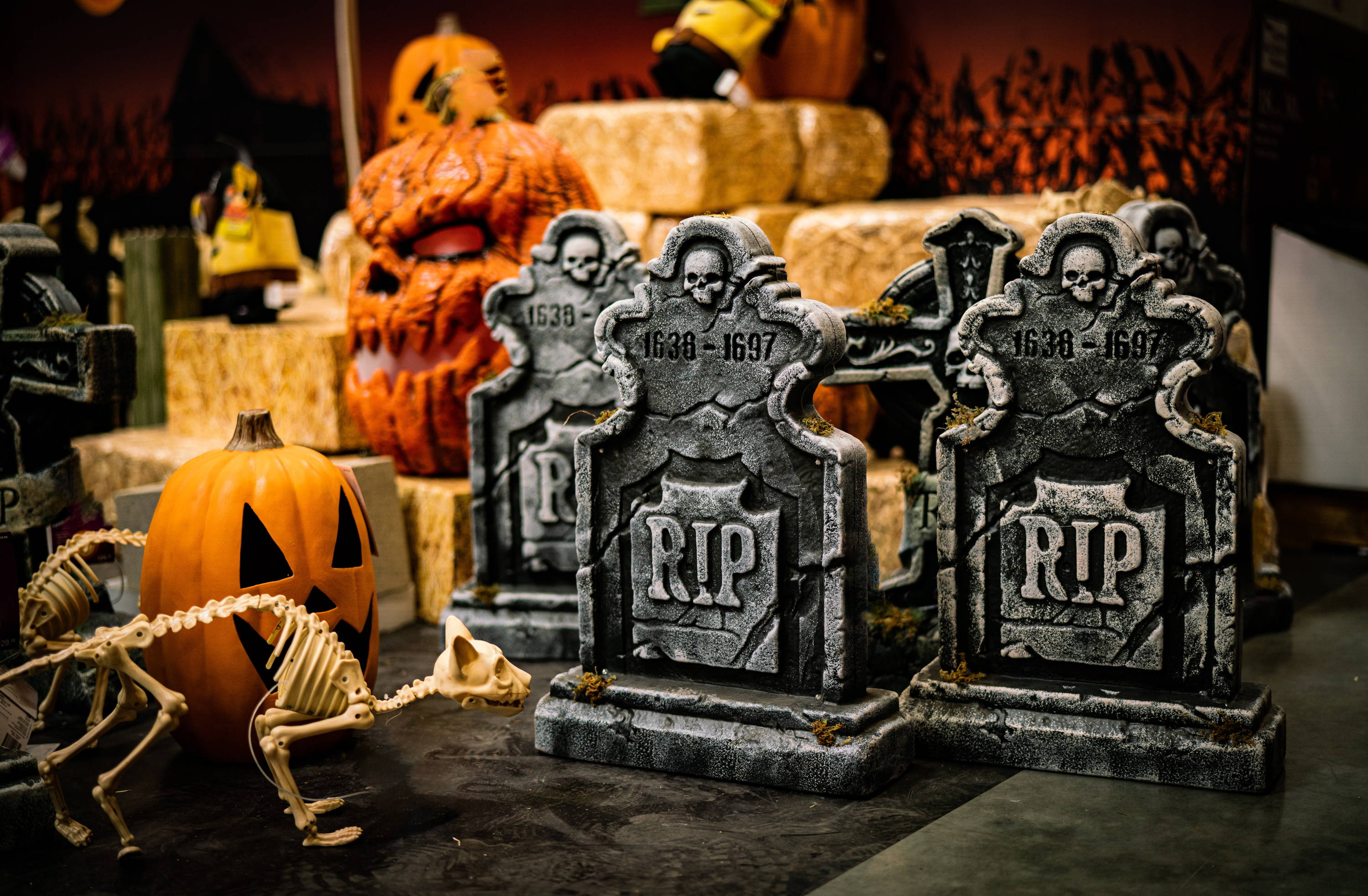 If you've got any cardboard lying around give it a new lease of life (or death) by turning it into a gravestone. Try painting it grey and using black paint to draw on the details. You can then prop these up around your house or in your garden to create that eerie atmosphere every Halloween needs.

Compliment your new grey accessories with some matching grey Scatter Cushions.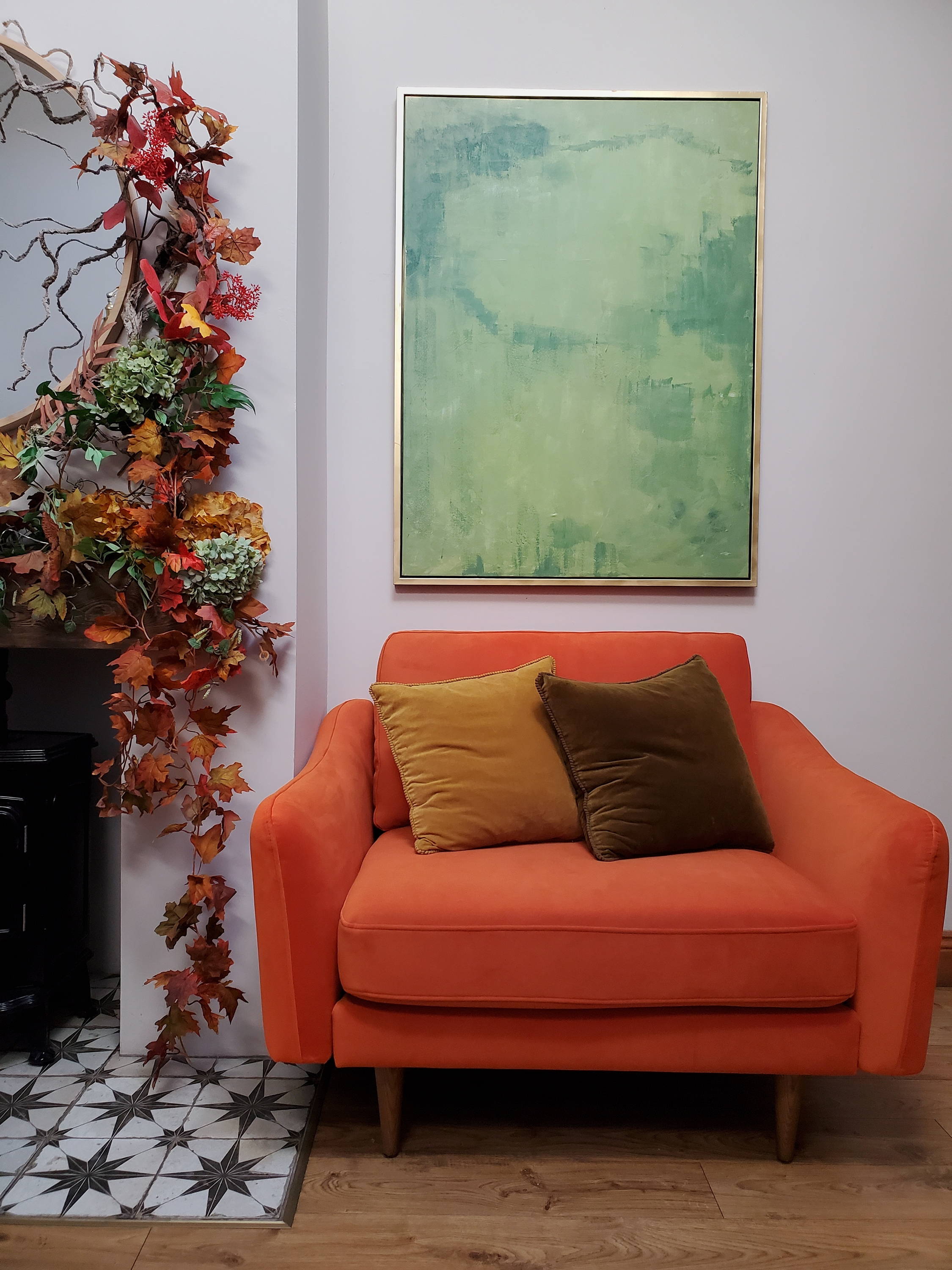 Step 5: Prepare for Next Halloween
You don't want to be left in this situation again next year, so it's better to stock up on all those bits you'll need to create Halloween vibes for the whole of October. It's best to get all your bigger pieces early so you're prepared. Why not try a Limited Edition Marmalade Snuggler to add a real pop into your home next Autumn. Need some tips on styling it? Read our guide here.