You might find yourself wondering what a sofa bed in a box actually is or perhaps you're wondering why Snug sofa beds in a box are the most 5 star rated in the UK (yeah, that's pretty impressive). Well, let us explain!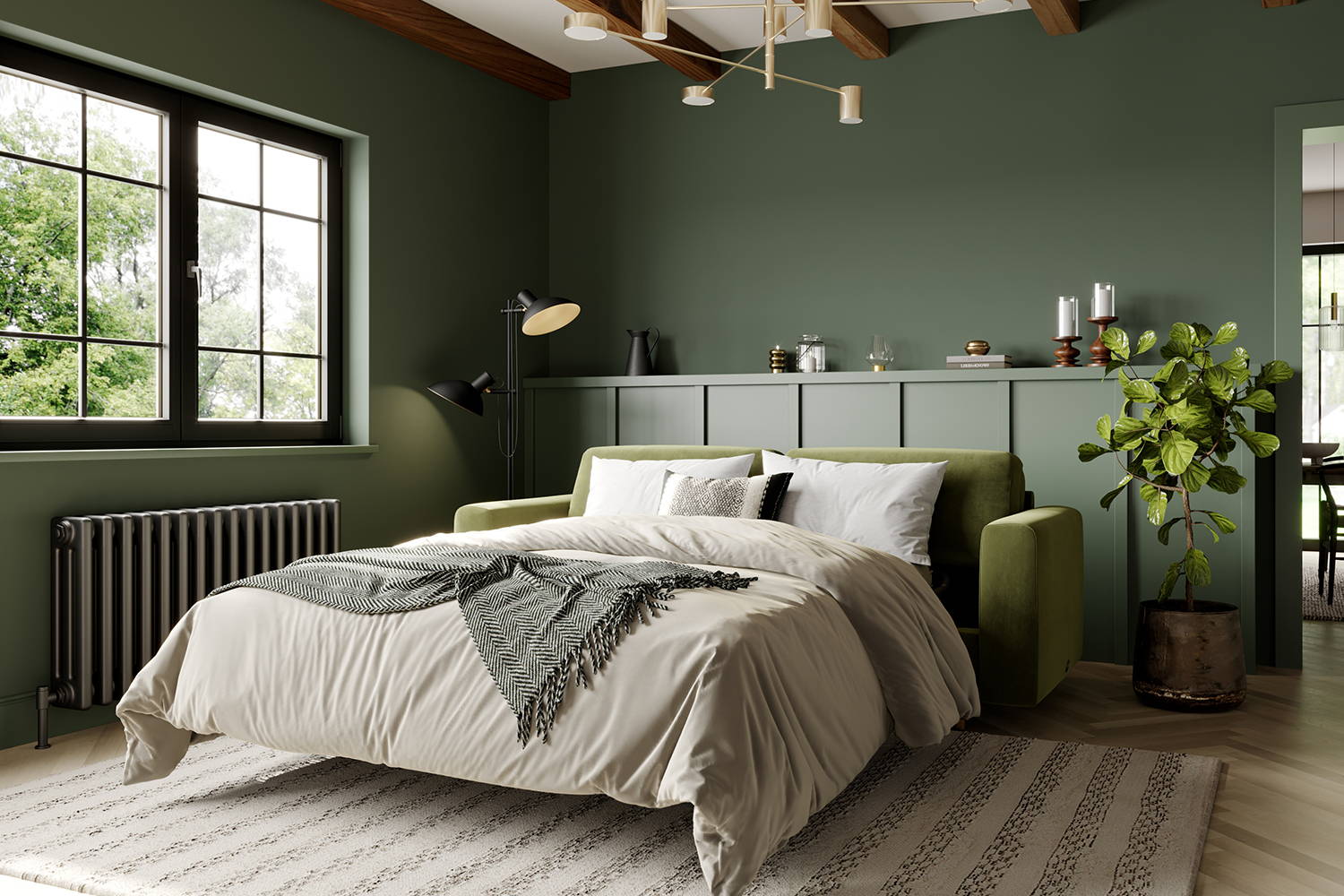 What is a sofa bed in a box?

They are comfortable sofa beds delivered in pieces small enough to fit into separate boxes. This makes them guaranteed to fit into any space as they can be easily manoeuvred through tight doorways and tricky hallways. They are easy to assemble without any tools - put it together in minutes. Oh, and they're modular too. Transform a 3 seater sofa bed into a large corner sofa bed by simply slotting the pieces together. Pretty revolutionary, if you ask us.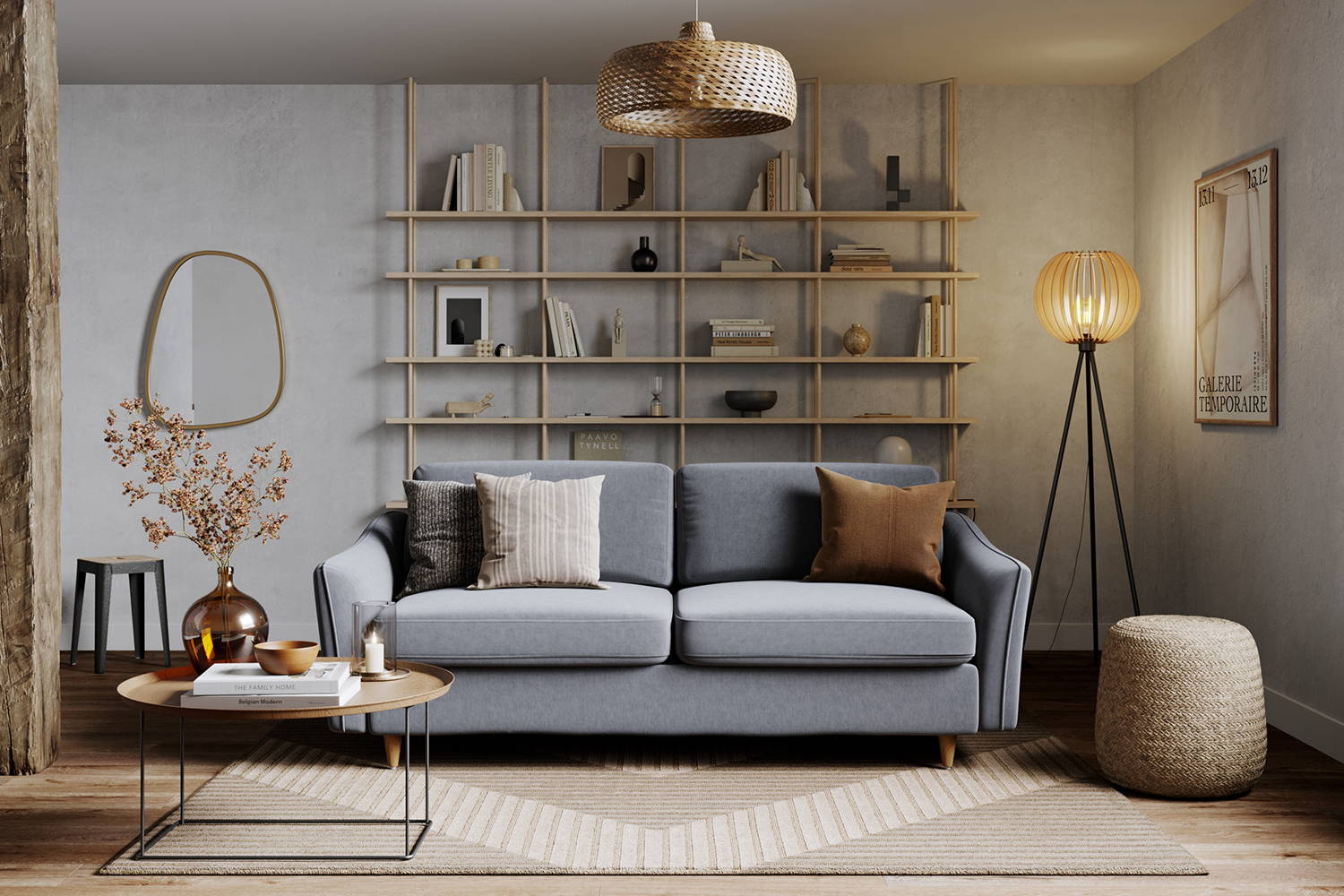 How do you assemble a sofa bed?

Each piece can easily be connected to the others with our simple slotting system. You don't need any tools, just slide the brackets together and hand screw the legs on and you're good to go. It'll take minutes. Find out more about our assembly here.
How do you pull out the bed?

Wave goodbye to your old clunky set up. We've designed our sofa beds to transform from daytime sofa to nighttime bed in one seamless movement. It's time to feel Snug, 24/7.
How comfortable are sofa beds?

Ahhhh, now we're talking. We know this is the most important question. Will your mother-in-law crawl out of bed in the morning complaining of an aching back? No is the answer. All our sofa beds have mattresses designed to give your guests the best snooze possible. The Rebel Sofa Bed has a 10cm pocket sprung mattress wrapped in thick foam for a little bounce as you lay. The Cloud Sundae and The Small Biggie modular sofa beds have a 6cm foam mattress perfect for sinking into. If you want to try one out for yourself, head down to one of our showrooms.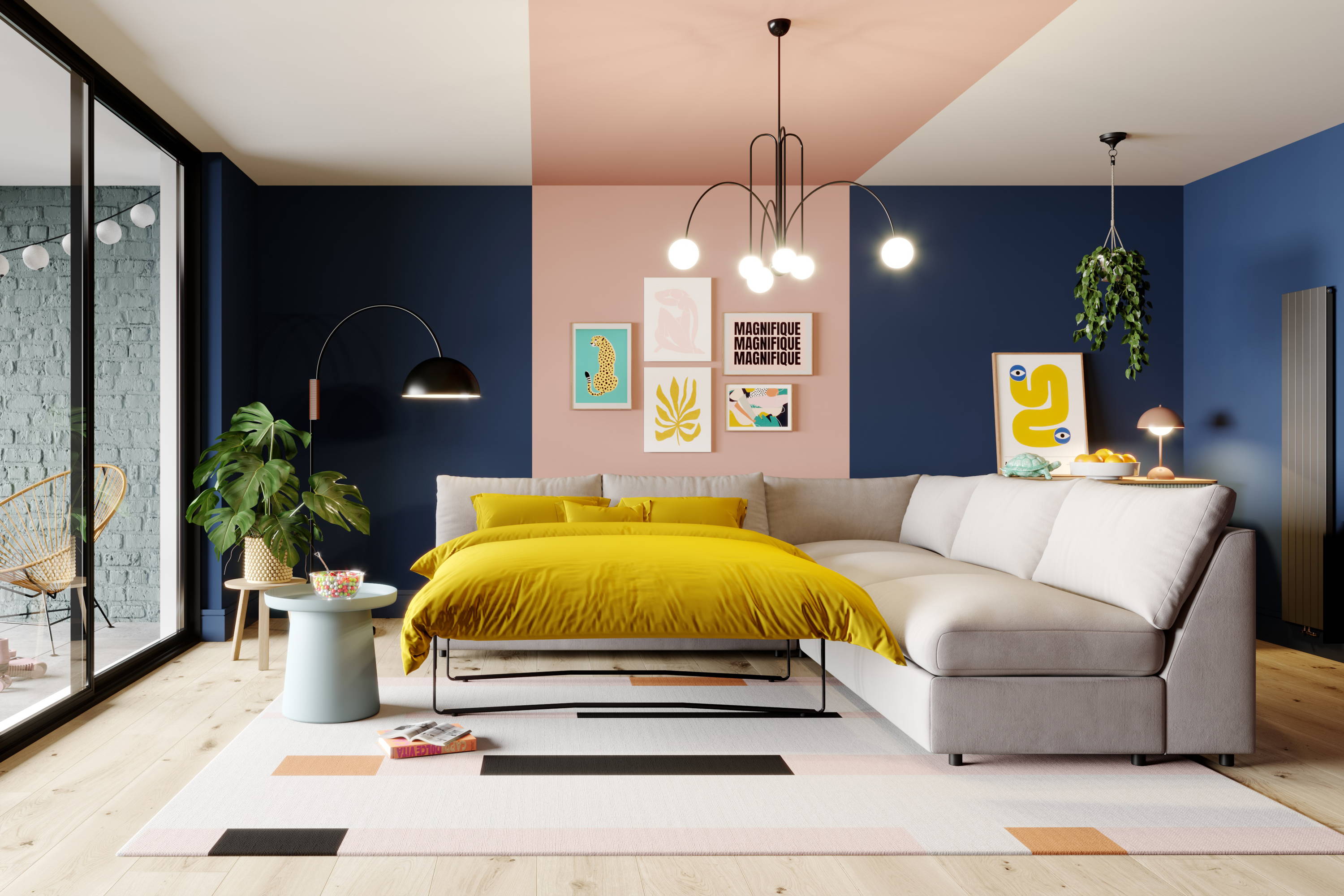 They are all comfortable, stylish and convenient so we'll leave that decision with you. The Cloud Sundae and The Small Biggie collections are fully modular collections their 3 seater sofa beds can be connected and joined together with any of the sofas within the collections to create the sofa set up of your dreams. Find out more about modular sofas here. The UK-made sofa beds are available in velvet fabrics across our most popular colours including blue, green and grey.
The Rebel and Big Chill Sofa Beds cannot be joined to any other sofas from the collection and is a standalone sofa bed. But it's a pretty stylish one if you ask us.
Find out more about our sofa beds on our Sofa Bed Buying Guide.