So, you've upgraded your sofa set up to a corner sofa (good choice by the way), and you want to know how to style it. Although corner sofas make a pretty big statement on their own, sometimes they need that little extra touch to really solidify their style status in your home. We thought we'd give you a little bit of style inspo to get you started.

If you haven't yet hopped on the corner sofa train, and you need a little help deciding which one to buy, read our corner sofa buying guide here. All our corner sofas are built with a modular design meaning it arrives in individual parts that can be easily maneuvered through even the tightest doorways. These pieces can be assembled in minutes without the use of any tools. We like to keep things simple here.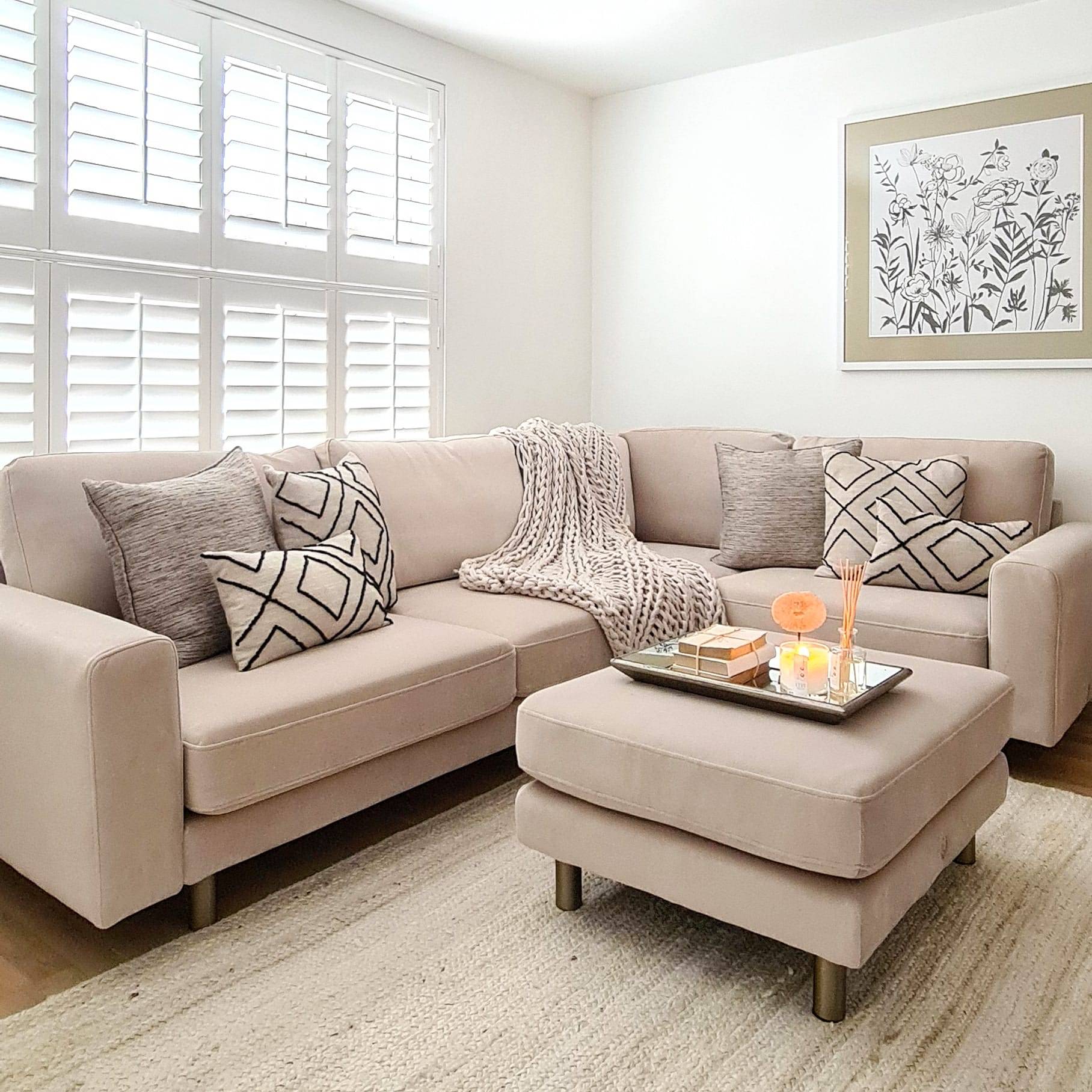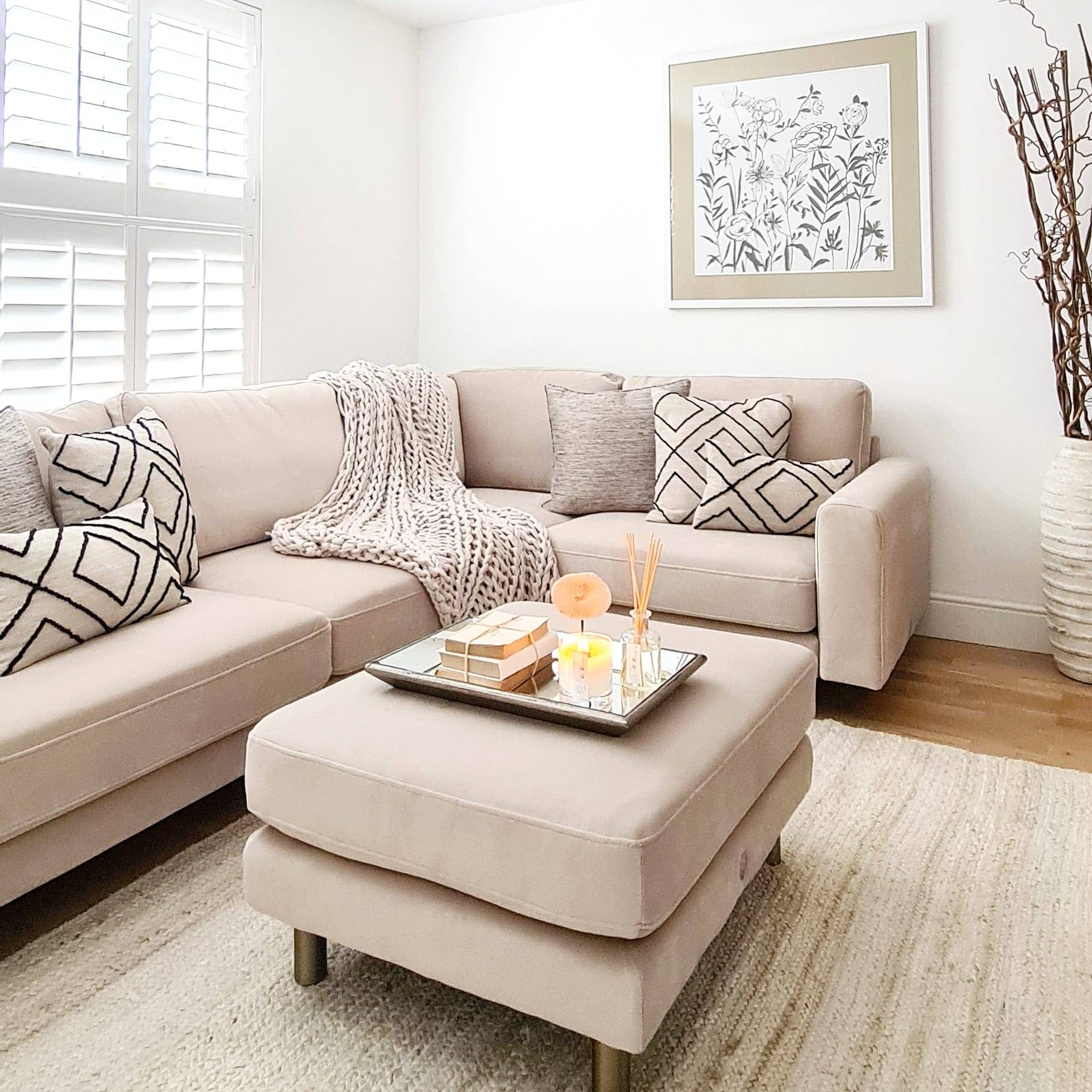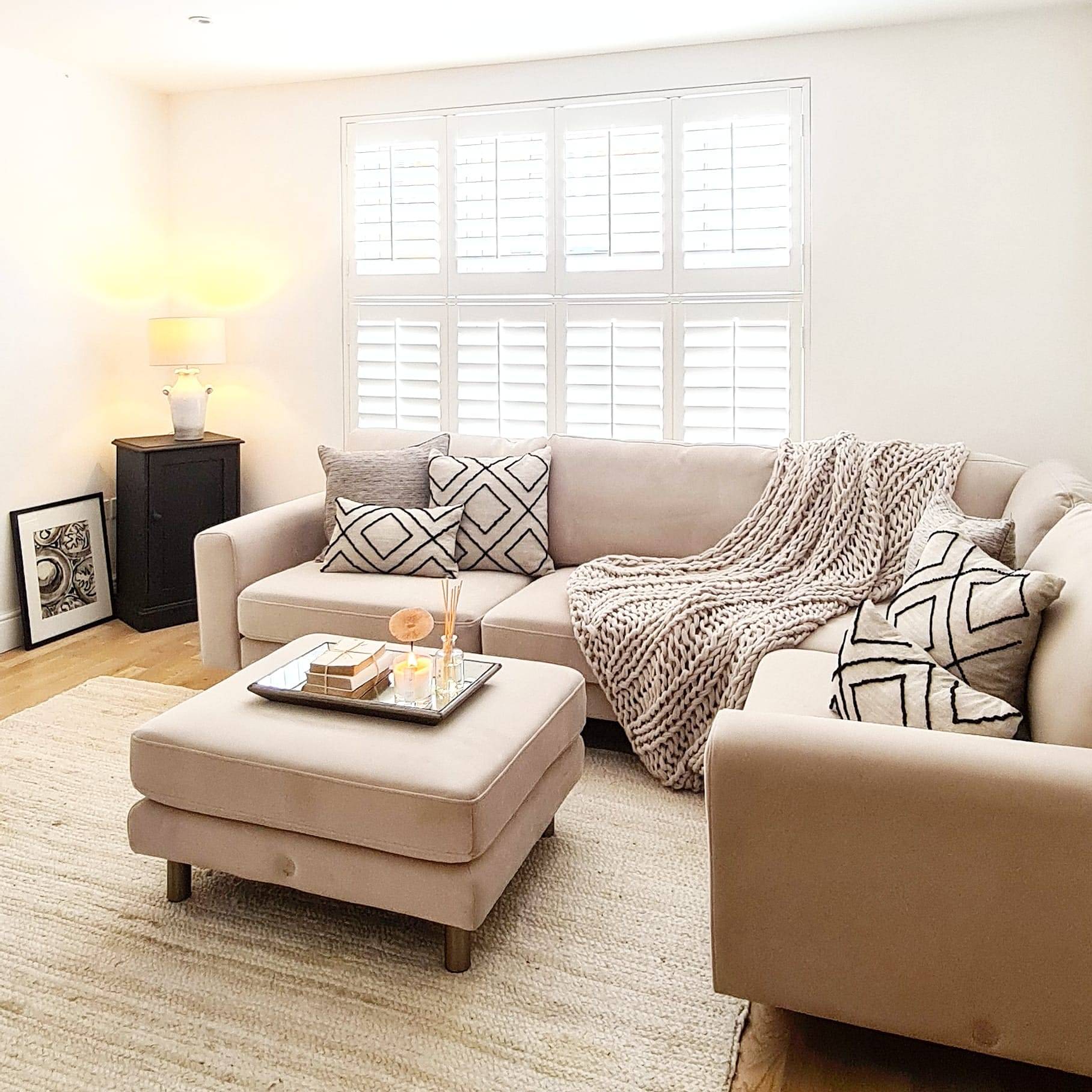 Want your home to give off ultimate spa energy? Go for a neutral Scandinavian theme with bright and light cushions and accessories. Lots of wood and natural textures can be a great way to bring out a relaxing, tranquil vibe. Try a woven rug or some pampas grass to add detail to your home.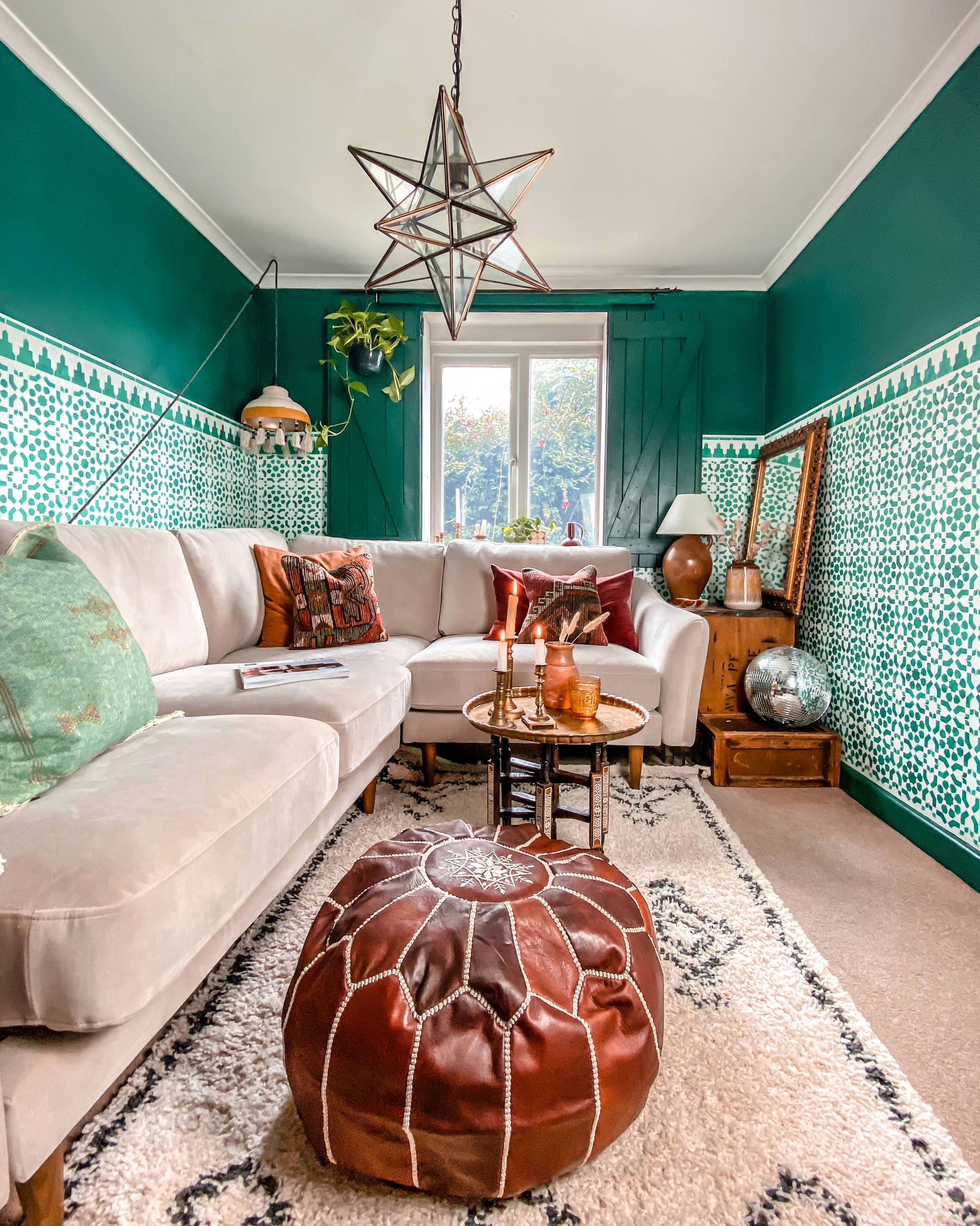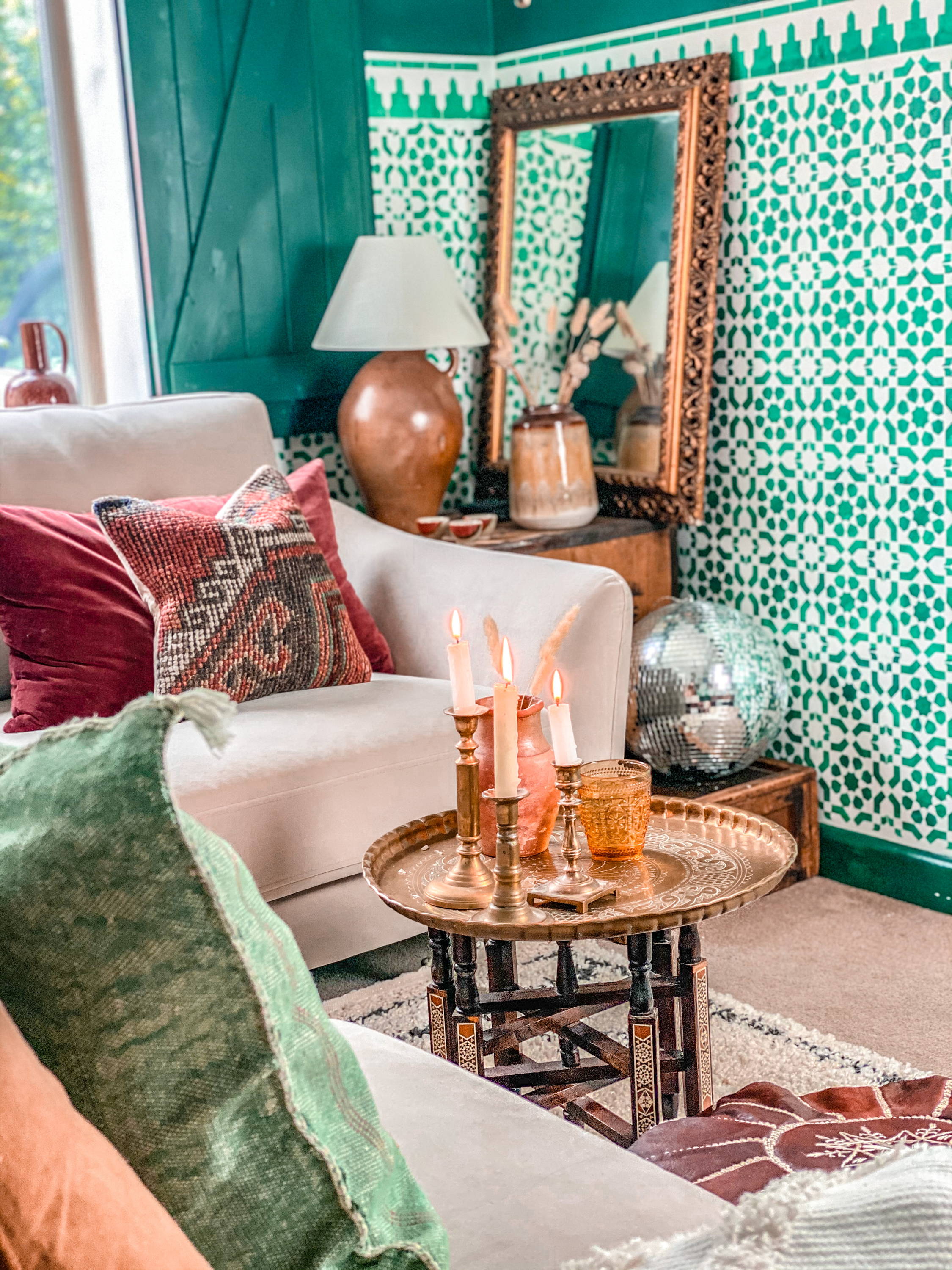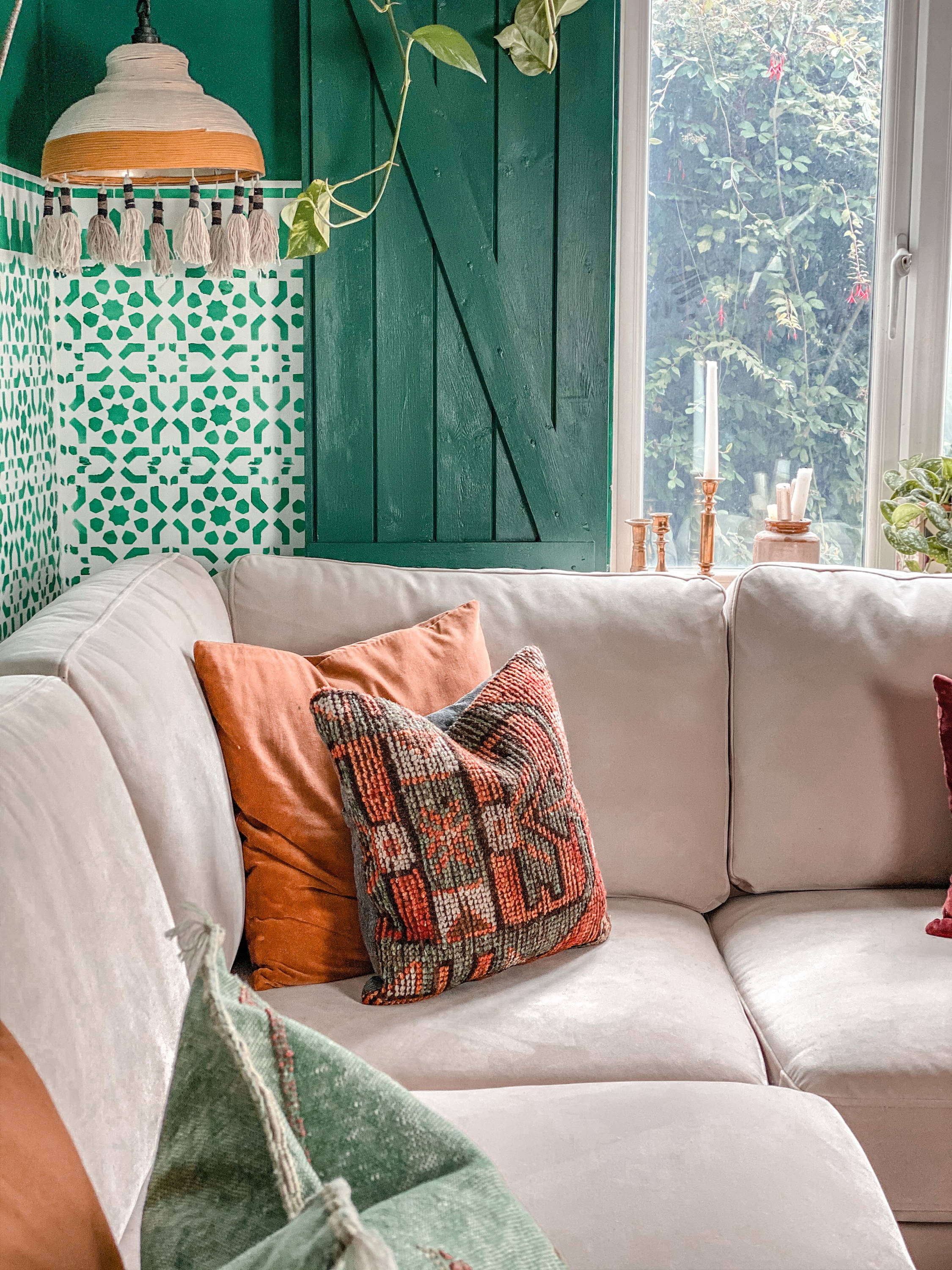 A bright bold design is always a great call for bringing some life into your home. Go for a base colour that makes you feel happy and accessorise with fun colours that compliment. Candles, scatter cushions and rugs are a nice cheap and easy fix that can make a big difference in any space.

Want to know how to create the perfect colourful home? Read our guide here.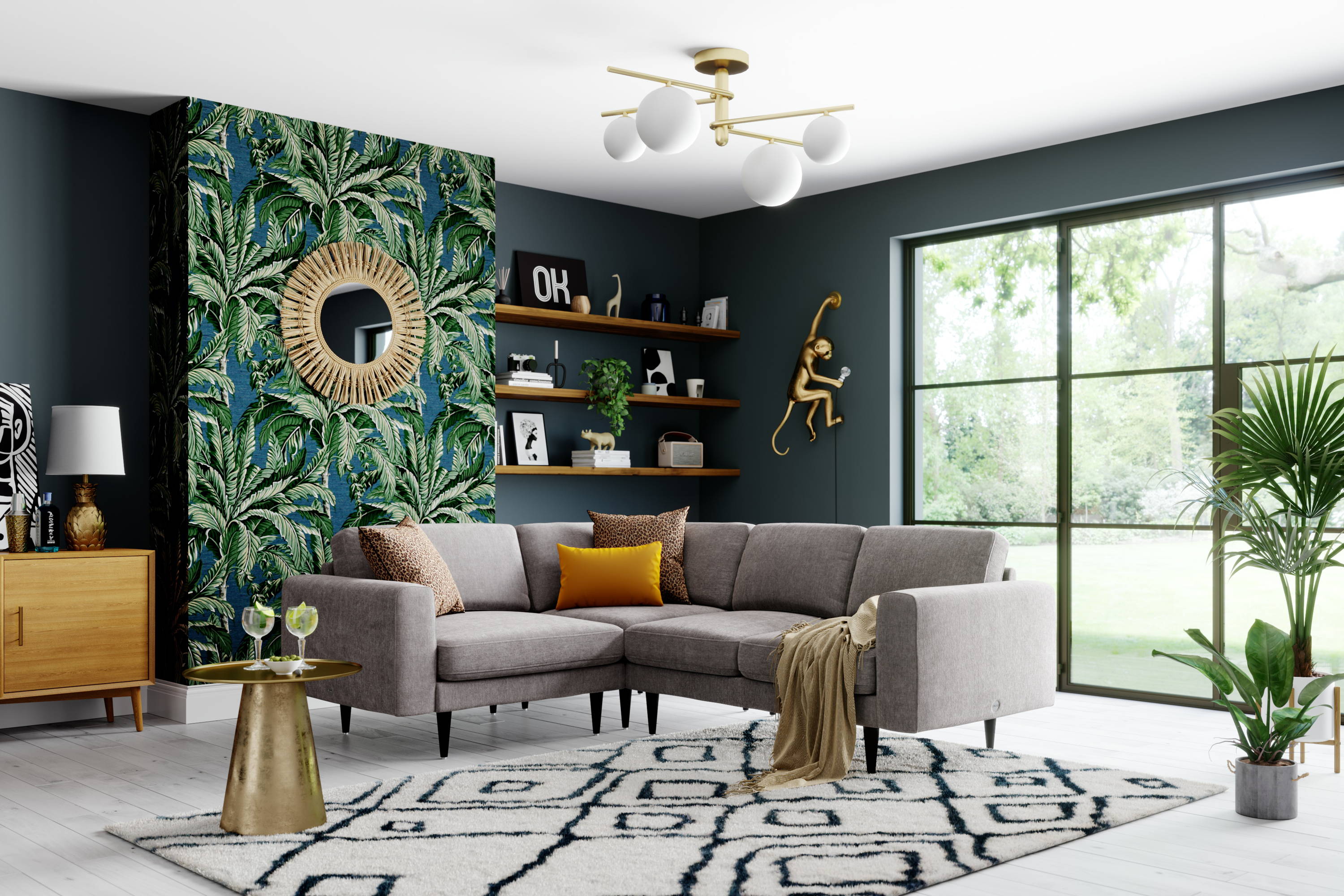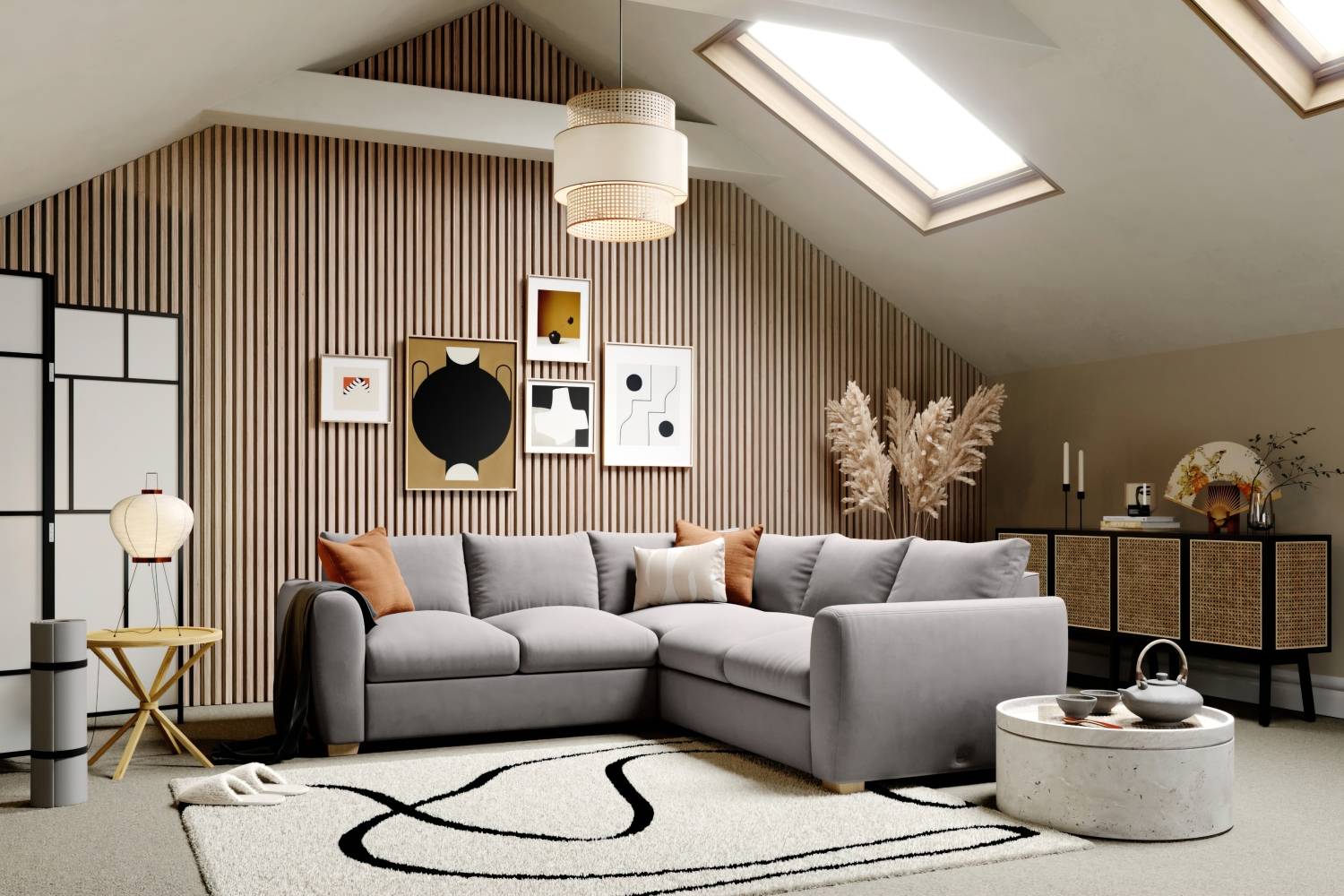 A grey corner sofa may be the most popular shade to go for. But that doesn't mean your home has to look like everybody else's. There are plenty of ways to style a grey corner sofa. Use dark walls and accessories to make your grey sofa pop, or accentuate the cooler tone with paler colours.
Using pieces of grey furniture like a corner sofa, you can experiment with fun bold accessories to add pops of colours whilst keeping a nude wall and an overall toned down appearance. Think of it as dipping your toe into the world of colour without the commitment of wall paint.
How To Position a Rug With a Corner Sofa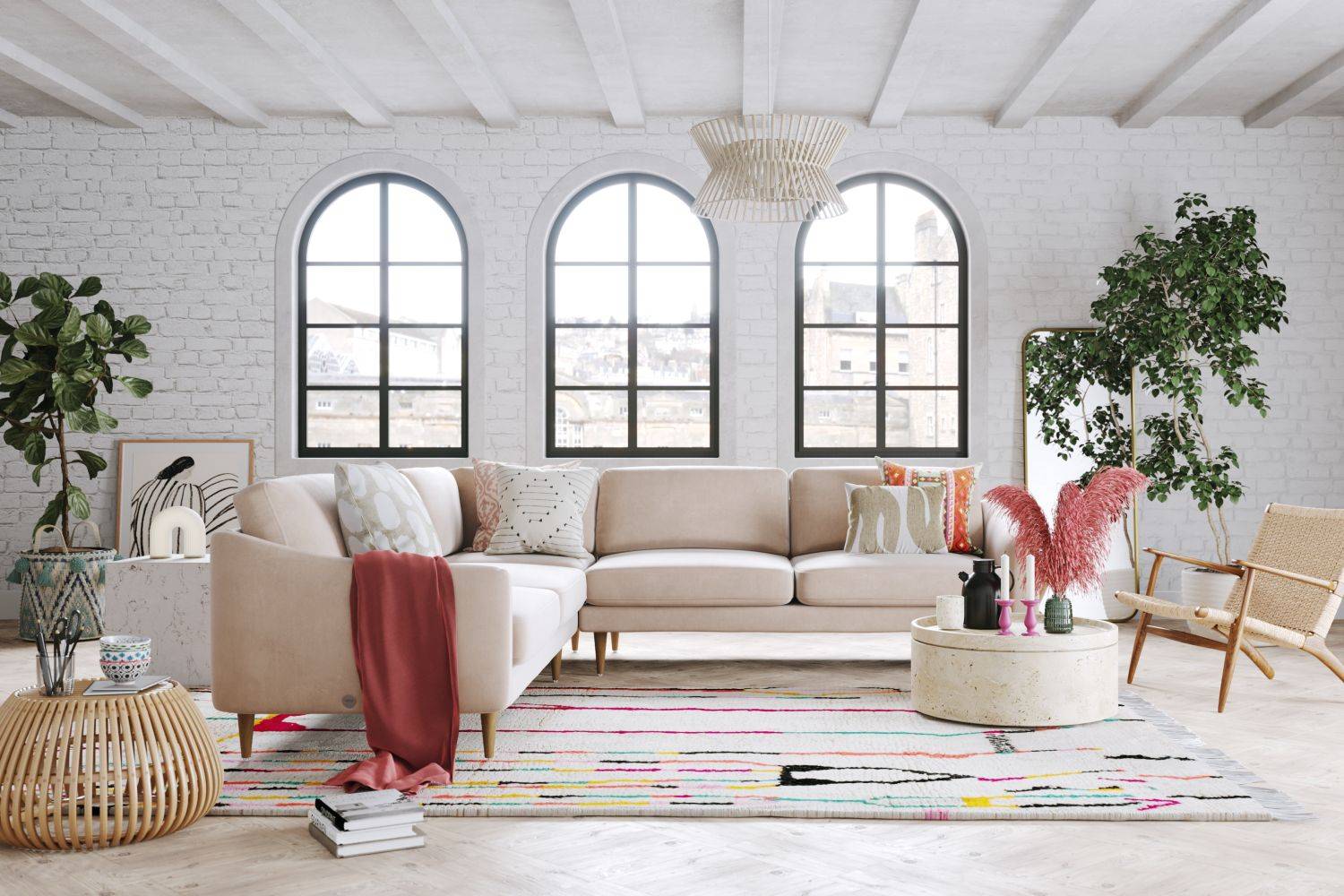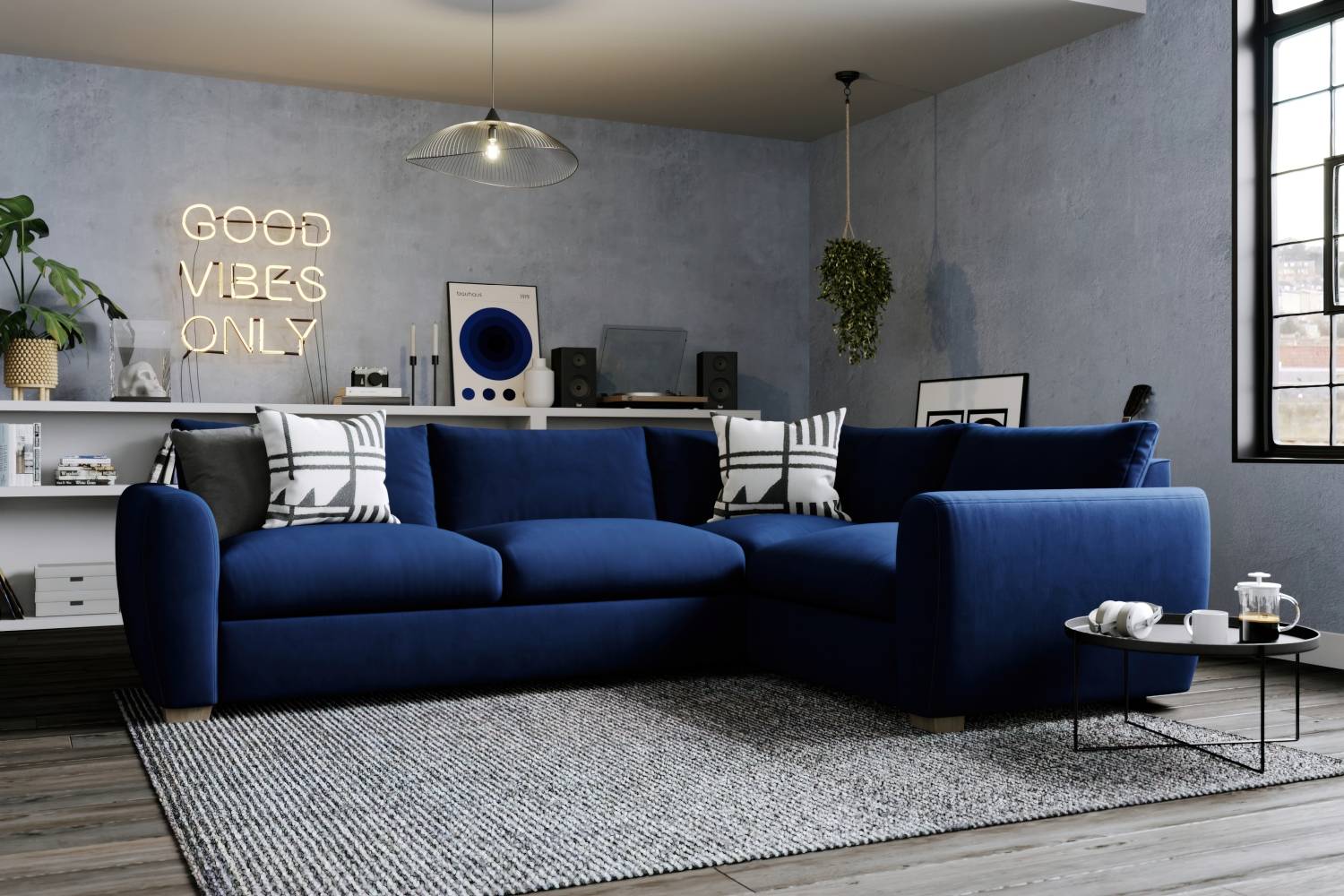 Lines in a room are important. You want everything to flow along a line. Align the corner of the sofa with the corner of the rug to give the illusion of more space.
How To Arrange Cushions on a Corner Sofa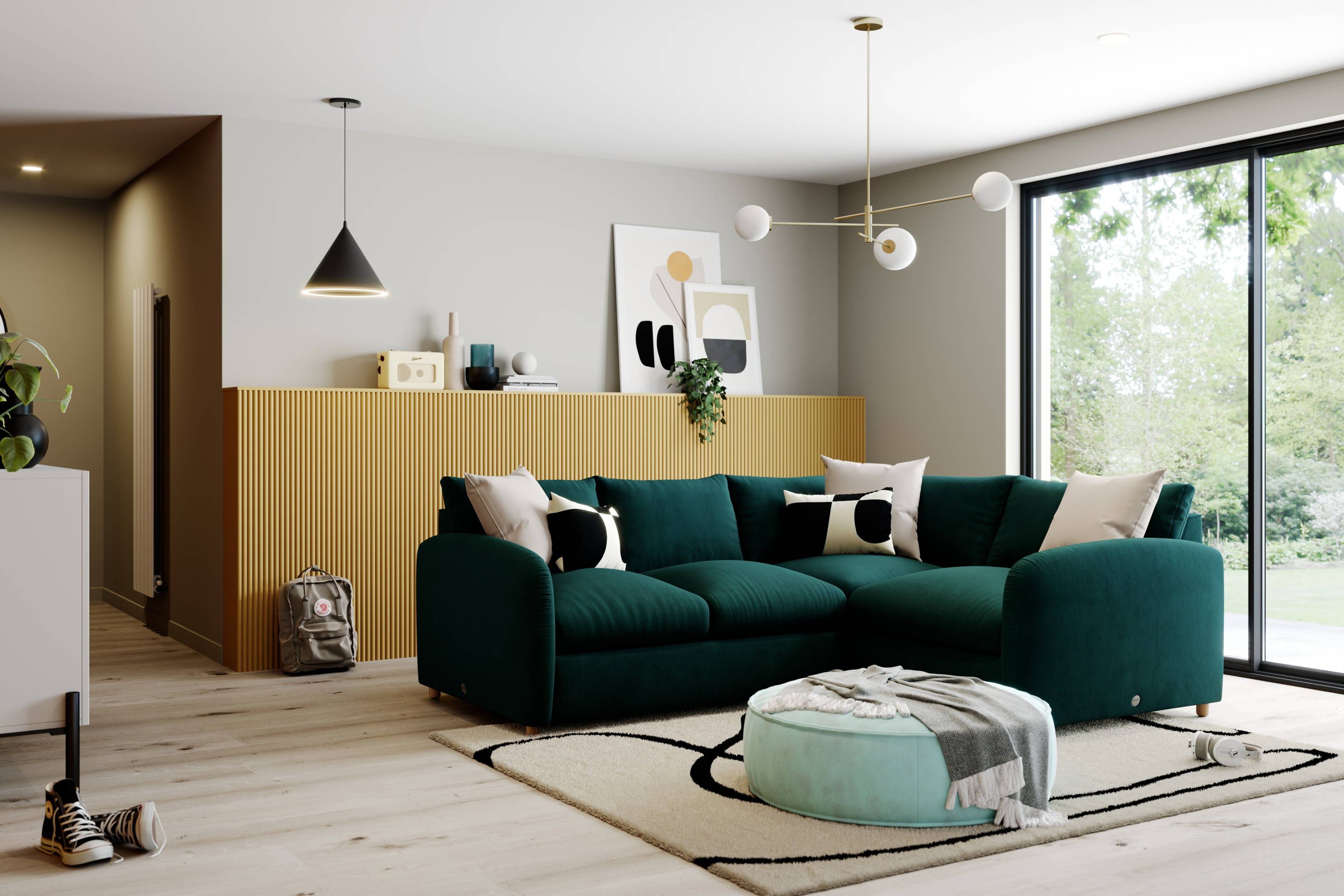 We know, cushion placement on your sofa is a VERY important decision. When you're working with a corner sofa try placing 2 stacked cushions in each corner. Use a bigger one at the back and a smaller, contrasting colour, at the front. Alternatively you could use a far corner as a spot to store a blanket. Let the fabric drape down the front to make a *moment* out of the placement.