There's nothing quite like a grey sofa. Decorating a room with one is like working on a blank canvas. You can do anything with it - let your imagination run wild! In fact, a grey sofa has more potential than most other colour sofas due to its neutral tone. It will go with any colour combination. Like all Snug sofas, our grey sofas are 100% vegan, smooth and stain-resistant. You have a choice between Mid Grey (polyester) and Warm Grey (velvet) sofas. Browse through our grey sofas below!
Now, you might say we're being biased, but we think the polyester fabric in Mid-Grey is simply perfect. This fabric is spill-proof and if you've ordered our swatches already, put it to the test. They are durable and easy to clean, making them child-and-pet-friendly. Available in all sofas across The Rebel and The Big Chill collections, you'll be spoilt for choice.
Snug sofas are fully modular and can grow with you. If you have a set of grey sofas from The Rebel or The Big Chill collections, you can transform it into a corner sofa. Find out how with our guide here.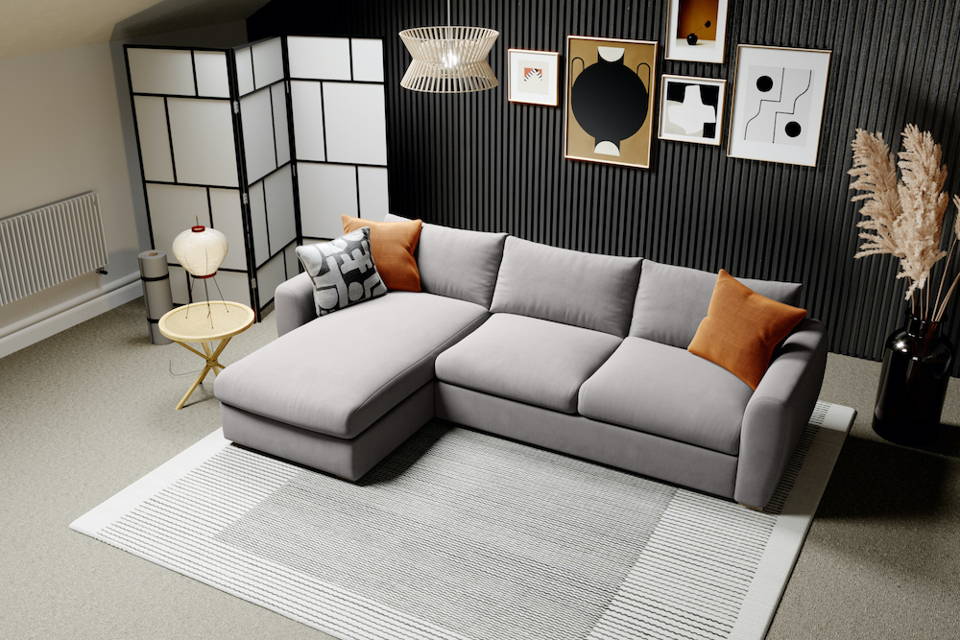 If velvet is more your vibe, we have you covered too. Our grey velvet sofas are perfect for those who want the luxury of the material, minus the upkeep. Like the polyester, the high-performance velvet is easy to clean and stain-resistant. All sofas in The Cloud Sundae collection are available in Warm Grey Velvet.
Looking for inspiration on how to style your grey sofa? We've put together our favourite pictures from Snuggers on Instagram. Why not show us how you decorate your grey sofa? Post it and use the hashtag #snugsofa.