A country interior isn't a scene out of a Western Cowboy film. It is, infact, a casual and cosy decorating style designed to give you the feeling of a simple country life. Many of you (us included) have probably dreamt about leaving life behind and going to live in the middle of the countryside, maybe with a sheep and some chickens too. This interior is designed to give you that feeling, without having to uproot your life anywhere.
Simple, tranquil, and homey. If they sound like your three magic words, then this is the style you need. There's only one thing for us to do: get an expert to teach us how.
Carol from @simplyhouseandhome has nailed the country living interior. Her beautiful home features an abundance of fresh flowers and greenery, against whites, woods, and dark accents. She told us that her main design aim is to have "a friendly, relaxed home that makes visitors feel comfortable when they arrive."
A quick scroll through her Instagram will show you that she's hit the nail on the head with that one.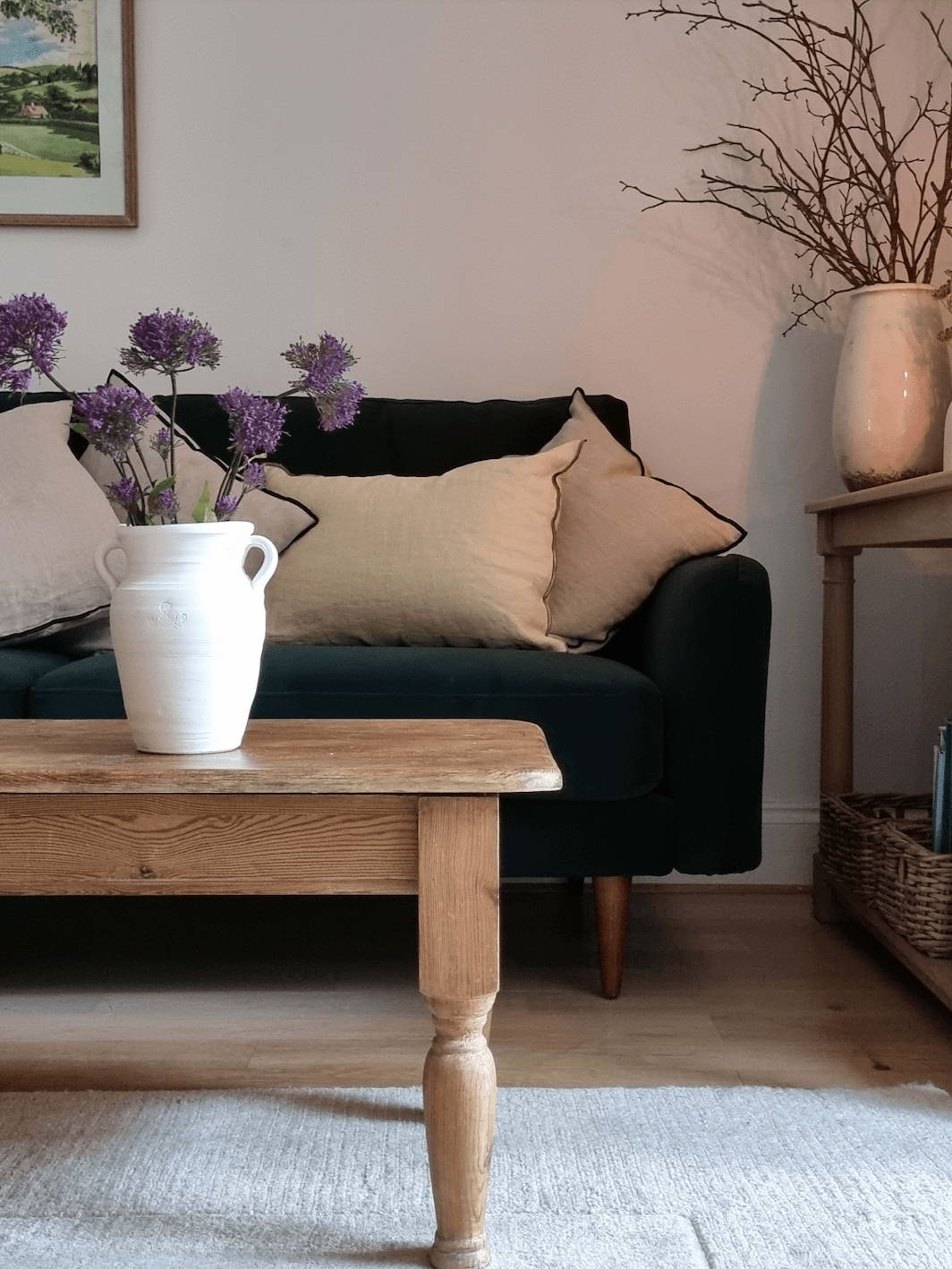 What defines country living?
There are many different styles and interpretations of the Country Living interior. But if you're after Carol's style she gave us the lowdown on what it means to her: "Country interiors, to me, are a little bit eclectic.
"I love old linens and faded florals, but I also like the boldness of some stripes sometimes for a sharper vibe."
She's also a big fan of old wooden pieces where you can see the natural grain and ageing. But she tells us you can really finish off your home by bringing a bit of nature in. "I think the country look is complemented with big jugs of flowers, beautiful statement pieces of pottery which look lovely with just some greenery or twigs.
Which items are must-haves?
Carol's three key essentials to consider for any Country Living interior, are colours, textures and lighting. An understanding of what colours and textures go together, and how much light is entering a room can really help upgrade your styling skills.
But as a starting point, Carol recommends adding to your basket: "a beautiful vase of greenery and or twigs, some cushions and throws, and some wall art which is mainly placed in groups on walls or propped on shelves.
"You can also add small pieces that have been collected over the years from trips abroad and days out visiting trendy markets and vintage shops." So don't worry, your favourite trinkets can still get pride of place in your home.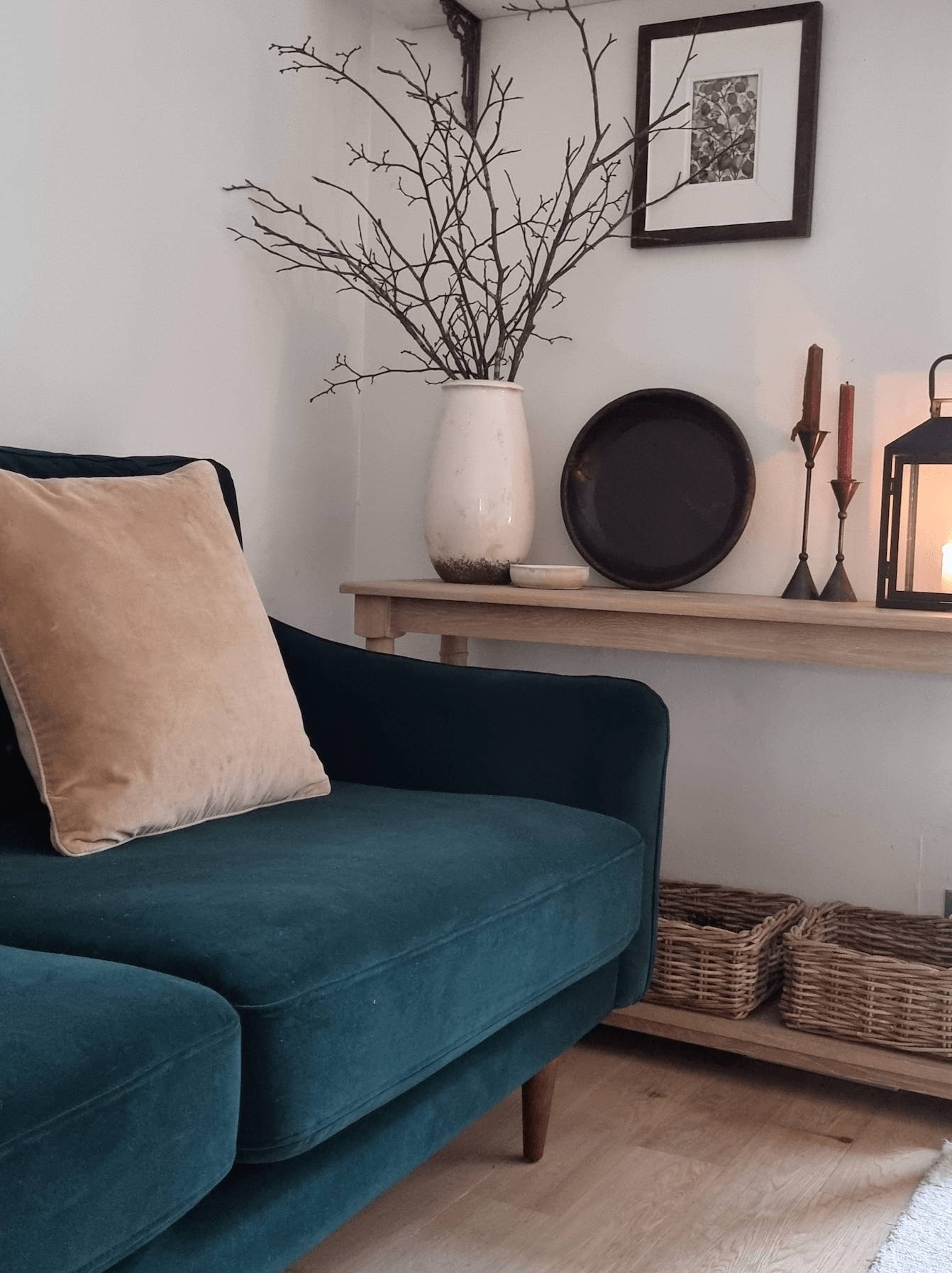 Where can you find Country Interior inspiration?
As the famous quote goes, inspiration is all around us. Carol gets her main inspiration from visiting properties in this country and abroad, looking at interior books and also browsing Pinterest. Although she adds: "you can't really beat having a beautiful coffee table book to just flick through at leisure and spark a little imagination."
If reading this has given you the itch to start decorating now, you can start with small changes such as switching up lampshades, rugs, and soft furnishings.
"Sometimes swapping pieces of furniture around is good. Changing the angle of a coffee table for instance can have quite the impact," Carol tells us.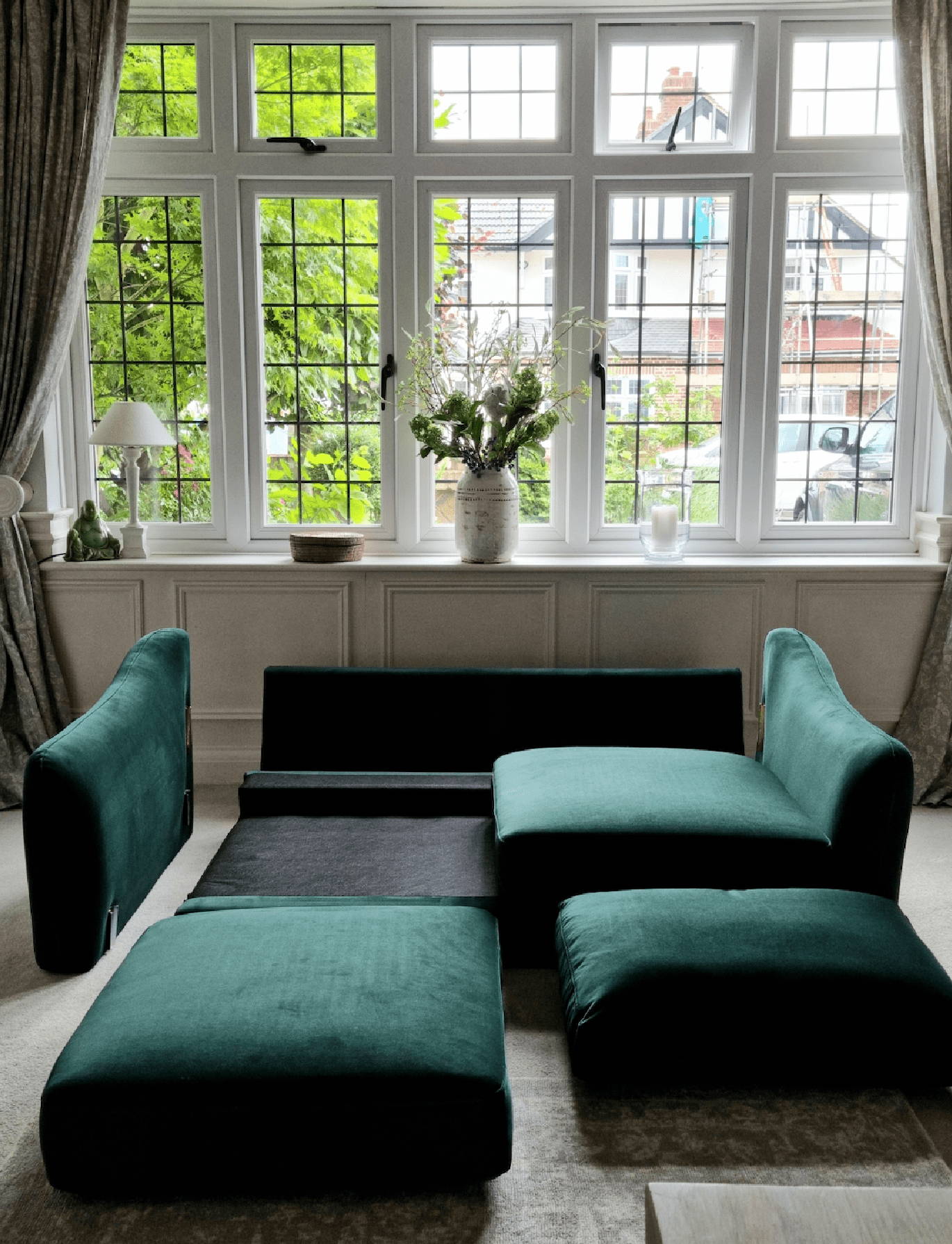 You might also like to read